Top 10 Band Members Who Were Initially Roadies for the Same Band
The Top Ten
1
David Gilmour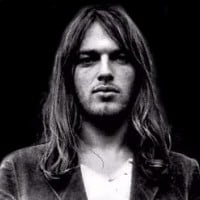 David Jon Gilmour is an English singer, songwriter, composer, multi-instrumentalist, and record producer. He joined the progressive rock band Pink Floyd as guitarist and co-lead vocalist in 1968.
He was a roadie for Pink Floyd and they invited him to join the band

(Nick Mason asked him) - Metal_Treasure
2
Gary Holt

Gary Wayne Holt is an American guitarist from the San Francisco Bay Area. He is a guitarist, the bandleader, and the main songwriter for the American thrash metal band Exodus and is also a guitarist for the American thrash metal band Slayer.
He was the guitar tech for Kirk Hammett when Kirk was in Exodus in the early 80s. The rest is history - Kirk joined Metallica circa 1984 and Gary has been the Exodus guitarist ever since (also Slayer guitarist from time to time but that's another story). - Metal_Treasure
3
Nick Menza

Nick Menza (1964-2016) was a professional drummer best known for his work in Megadeth from 1989-1998 and in 2004. He recorded drums on four of Megadeth's albums "Rust In Peace", "Countdown To Extinction", "Youthanasia", and "Cryptic Writings".
He was the drum tech for Megadeth's drummer Chuck Behler and replaced Chuck when he was fired
4
Frank Bello

Francis Charles Joseph "Frank" Bello is an Italian-American musician who plays bass guitar for the thrash metal band Anthrax.
He was a roadie and guitar technician for Anthrax who replaced bassist Dan Lilker - Metal_Treasure
5
Andreas Kisser

Andreas Rudolf Kisser is a Brazilian musician, songwriter and producer. He is most known for being the lead guitarist for the metal band Sepultura. He has been featured on every Sepultura release since their second album, Schizophrenia.
He was initially a guitar tech for Sepultura guitarist Max Cavalera but at a point he was asked to replace the lead guitarist Jairo Guedes. - Metal_Treasure
6
Chuck Behler
He was the drum tech for Megadeth's Gar Samuelson only to replace Gar who was fired. Ironically, Chuck Behler was replaced by his drum tech - Nick Menza. - Metal_Treasure
7
Bob Bryar

Robert Nathaniel Corey "Bob" Bryar is an American musician, best known as the drummer of the rock band My Chemical Romance. The longest tenured and last official drummer, he performed in the band from 2004 until his departure in 2010.
He was a sound tech for My Chemical Romance before the band asked him to become their drummer, following the departure of the original drummer. - Metal_Treasure
8
Billy Powell
He was a roadie for Lynyrd Skynyrd but became their pianist/keyboardist. - Metal_Treasure
Neat list. I'm happy to see Billy on here. He doesn't get much recognition in general. - Gg2000
9
Richie Edwards
He was the guitar tech for The Darkness but became their bassist. - Metal_Treasure
10
Kliph Scurlock
He was originally a roadie for The Flaming Lips who was asked to join the band as a drummer on tours - Metal_Treasure
The Contenders
11
Rob Cannavino
He was Bobby Gustafson's guitar technician before he replaced Bobby in Overkill. - Metal_Treasure
12
Per Eriksson
Before joining Bloodbath and Katatonia, he was the guitar tech for both bands. - Metal_Treasure
13
Joe Leeway
He was a roadie for Thompson Twins before officially joining the lineup. - Metal_Treasure
BAdd New Item