Best Basketball Shoe Brands
The Top Ten
1
Nike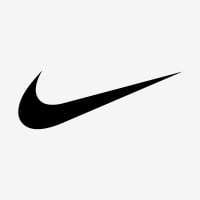 Best of the best. That's all there is to it. Lebron, Durant, Kobe, Vince Carter, Anthony Davis, Kyrie, Paul George. That's naming just a few of the great basketball athletes that wear Nike
I have a pair for basketball and school. They are so comfortable. I love them. I'd recommend this brand.
Great in all fields, style, durability, science, and has the best basketball player endorsers. NICE
I love Nike products, they never fail to work, and always provide me the best you can get!
2
Air Jordan
Man why isn't Jordan right up behind Nike? These shoes are are easily the second best. They're comfortable, stylish, and fit your feet perfectly. No wonder they have the best athletes in the game endorsing their product.
Air Jordans are comfy, cool, and stylish. These are the only basketball shoes I have been wearing for the past 3 years. Not the same ones of course!
These are great! True to size. Good looking, and super comfortable. I tried on hyperdunks and Jordan the Jordan's killed the hyperdunks.
Better than Adidas and better than Nike. Very comfortable and look nice.
3
Adidas

Adidas AG is a German multinational corporation, headquartered in Herzogenaurach, Bavaria, that designs and manufactures shoes, clothing and accessories. It is the largest sportswear manufacturer in Europe, and the second largest in the world. They were first founded in July of 1924 as Gebrüder Dassler ...read more.
Great value for your money. Very reliable and durable yet still comfortable and stylish. If you want a good basketball shoe for the amount of money you pay go with adidas.
Inexpensive, High quality, comfortable, stylish and sometimes classic. All around a very good shoe brand and any shoe you buy from them is excellent
Yeah it's so astonishing. With its sprint webs to sprint skins. From adizero to adiprene and from crazy 1 to crazylight. Even if its lack science, still the best shoe I ever recommend
Adidas are some amazing shoes. There basketball shoes and Hi-Tops are amazing.
4
Under Armour

Under Armour, Inc. is an American company that manufactures footwear, sports, and casual apparel. Under Armour's global headquarters are located in Baltimore, Maryland with additional offices located in Amsterdam, Austin, Guangzhou, Hong Kong, Houston, Jakarta, London, Mexico City, Munich, New York ...read more.
They may not have the appeal of a Nike shoe, but for people who actually play basketball, they are as good as any. I don't care for fancy Yeezy's or rare Jordans, I just want shoes that are excellent to hoop in, and UA shoes have the cushioning and technology I need.
I Have the Stephen Curry threes and Fours. most comfortable basketball shoe out there with the charged cushioning going all the way to the toe in the Curry Three. Highly recommend this shoe brand.
Have the Stephen Curry Ones and Twos. most comfortable basketball shoe out there with the charged cushioning going all the way to the toe in the Curry Two. Highly recommend this shoe brand.
Under Armour shoes are the best shoes ever. I love them so much they are comfortable and give you the most support these shoes should be number one.
5
Reebok
Reebok should be first because of their success with the amazing reebok pumps.
Great shoes like questions and answers and one of my favorites the pumps. Love DMX and Hexalite technology
I really recommend the kamikaze 2 mids, at first it will hurt the bone on the outside of your foot, but after like the 4th time wearing it, it turns super comfortable and it looks good too
Have some that I played 200 games in. No wear at all these are the est
6
And 1
I prefer nike, but these are the best shoes that are only for basketball.
When I wear it in the court it feels really good when I hop and run it's super durable
7
Anta
Good looking basketball shoes... most of their designs would be sold out if they had a Nike logo on them
It's unique, an upcoming brand, and heavily recruiting top athletes.
I like it... more than Adidas Nike and Reebok..
This is the second best
8
Li-Ning
Stylish, New Brand, New Breed, Unusual, Uncommoner, Innovative not Imitative, and at this point... Absolutely no fake look a likes.
Stylish love the shoe and also my favorite basketball player is signed with them WAY OF WADE!
These shoes are stylish, and really comfortable. Best basketball shoes I've ever had.
Dazzling design, offers light weight, great protection and cushion. At the same price, Li Ning is so much better than NIKE/ adidas/UA
9
Shaq
Stylish shoes but not comfortable. The cardboard inside the shoe came off in at least a month of hard basketball training. I do not prefer these shoes, but they are inexpensive.
I think those shoes are ok, but the colour comes off after couple of trainings, so better buy white shoes in the very beginning...
Awesome shoes! Affordable as well
You can get them for $15 at Walmart!
10
Ewing Athletics
The dunks are fire!
The Contenders
11
Converse

This is not even a basketball shoe!
12
PEAK
Great style and durable!
Amazing and cheap shoes
Durable and comfort fit.
Have had and still some signature big name athletes such as tony Parker, Kyle Lowry, javale McGee, Shane battier, dorell wright, George hill, Jason Kidd, Michael pietrus and Kevin love
13
New Balance

These shoes SUCK. they are ugly and don't break in quickly. Also, they aren't comfortable and are lacking the elements needed in a basketball shoe.
I don't like them at all
These are alright performance wise but they are worn by the legend himself MATT BONNER
14 Fila
15
World Balance
Great shoes and value for money. Excellent durability specially as an outdoor shoe!
Are these somewhere else too aside from the Philippines?
16
BrandBlack
These shoes rival the big ones in both quality and looks. Plus they go for about $90-$120, these are a steal. The traction is among the best for indoor use and their new "Future Legend" model is amazing. Search them up.
Jamal Crawford Crossover 1 and 2 brand shoes. It's so good shoes and you can't see this shoes anywhere except in USA. If you want a shoes that you can't see anywhere. This is the best.
Force vector is a really good looking off court/on court model. Full grain leather upper, with jetlon and blade traction.
Sexy+performance, top 7 at least. Search them up.
17 D Rose's
18
Jordan
Best shoes ever I 10 pairs that I bought in the last 2 years the best shoes ever even better than nike because of it's explosiveness,and speed.
P.S. what the hell is Slazenger?
Should be #2 right behind nike come on now.
19
Puma

Puma SE, branded as Puma, is a German multinational company that designs and manufactures athletic and casual footwear, apparel and accessories, which is headquartered in Herzogenaurach, Bavaria, Germany.
You know there good
20
Starbury
Best shoe n the wrld.. Peeps should endorse this more... My brothers are just doing it for the money rather than the feel...sad that the truest race in the world have turned against their core principles
21 Accel
22
Asics
Japanese made so you'll be sure of its quality.
23
Kaypee
Are they still exist?
24
Diadora
What are those
25 BBB
PSearch List