Best Power Forwards in NBA History
The Top Ten
1
Tim Duncan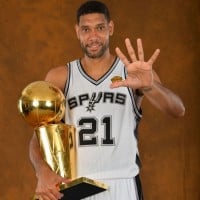 Timothy Theodore "Tim" Duncan is an American professional basketball player who has played his entire career for the San Antonio Spurs of the National Basketball Association.
It's not about him... it's about the team. He's their leader and even when he's down in stats, he's still the leader.

Maybe the time when the Spurs had every play go via his hands and he led in the stats are dwindling, he is still (and was) a GREAT Power Forward.

As the end of a game, win or lose, he stays on the floor to knuckle-bump (or whatever) every team member as they come off.

In the twilight of his career he hears the "squeach" of "new kid" sneakers catching up with him.

Maybe this year will be another ring for him.
Tim Duncan is definitely the greatest power forward in NBA history. Throughout his career, he won 5 NBA Championships, 3 NBA Finals MVP's, and 2 NBA MVP's. He was the face of the Spurs franchise and was always a quiet, humble player who focused on being a great teammate and an amazing role model and leader for younger players. Tim had a long, successful career and was the only NBA player to win NBA Championships in 3 different decades.
Stats and rings make him # 1 however if others on this list played in his spot they could take #1, I can imagine KG could have won as many or more on those Spurs teams with that coach. I find it funny that people often discount the time they played, the team as a whole and the coach. How many rings would King James have if he was loyal like KG and stayed?
Yes, lucky in a way (good coach, good team) around him.
All that in addition after David Robinson was leaving his career with the Spurs, Tim assisted them in a extended success San Antonio had never seen before.
Great all round multi-dimensional player top 3 power forward all time.
2
Kevin Garnett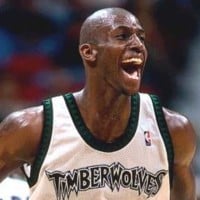 Kevin Maurice Garnett is an American professional basketball player for the Minnesota Timberwolves of the National Basketball Association.
One of the best all-round players of all time. He is an MVP, Defensive Player of the year, 14-time All-Star, 9-All NBA Selections, and had 10-All Defensive Selections. He is the only player in NBA History to average 20 points, 10 rebounds and 5 assists in 6 consecutive seasons, the Only player in NBA history to reach at least 20,000 points, 11,000 rebounds, 4,000 assists, 1,200 steals and 1,500 blocks in his career and the fourth player in NBA history to win an MVP and Defensive Player of the Year award. He is also the only player to lead the league 5 consecutive times in defensive rebounding.

One of the greatest defensive players of all time and one of the most unselfish players ever. A one of a kind player..
Kevin Garnett is really in a league of his own, within every player in the NBA. He is the only person to ever average 20/10/5 for 6 consecutive seasons, he has 25000 points, and happens to be the ONLY player EVER to have that many points 10000+ rebounds 5000+ assists, and 1500+ on his steals and blocks.

Although he doesn't have 3+ rings which would probably put him ahead of Timmy for sure, there has to be something said about him not jumping ship like Lebron, and sticking with a terrible Timberwolves team. He literally carried that team, and if anyone remembers the 04 playoffs when he carried them to WCF, jesus christ. Kevin Garnett was the facilitator, rebounder, and best scorer for that Timberwolves team, and for that, wins a 04 MVP.

The guy has every accolade in the NBA, he has literally won nearly every piece of hardware available. MVP, 15x allstar, DPOY, Allstar MVP, All NBA and All defensive teams, 4x Rebounding Champion, Gold Medal, and his NBA '08 championship to ...more
Kevin Garnett is seldom remembered for his two-way dominance back on the Minnesota Timberwolves but more often remembered for being an offensive option and defensive presence in the Celtics' two Finals appearances and championship. However, the numbers he put up on those Timberwolves teams make him better than Karl Malone. In his prime (from 1999-00 to 2006-07), he averaged 22.5 points, 12.7 rebounds, 5.0 assists, 1.6 blocks, and 1.4 steals on a 49.3 FG%, 29.3 3P%, and 79.2 FT% with a 55.1 TS%, 25.2 PER, and A.213 winshares per 48 minutes, not to mention an offensive rating of 112 and defensive rating of 98. While he was a great offensive player, his defense is second to only to Tim Duncan on this list. Anyways, his two-way play also puts him above Malone, and makes him the third greatest power forward of all-time. While it can be asked why he isn't better than Dirk Nowitzki, it comes down to Dirk being the only player to have such unstoppable offensive production through such a long ...more
Simply the most complete player at his position... EVER! He defends the post as well as the perimeter. He scores down low or from 20+. He's the best passing big man of his generation. He is an elite rebounder. He will never be out hustled. A leader in every sense of the word.
3
Dirk Nowitzki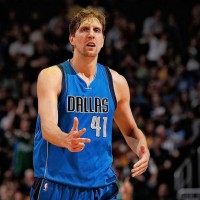 Dirk Werner Nowitzki is a German professional basketball player for the Dallas Mavericks of the National Basketball Association.
Who else achieved what he did in 2011 beating Kobe, Durant and LeBron to win the title and clearly being the best player in all of the 2011 playoffs, being so deadly in clutch situations, that it was enough for the Mavs to hang around for 3 quarters against closers like the above mentioned trio? If he had had a good center by his side for more than just one season, there would have been quite a few championship parades in Dallas and Dirk would be sitting higher on this list.
Dirk Nowitzki was easily more offensively potent than Karl Malone, able to be the #1 option for an entire decade for the Mavericks. Also, he wasn't the product of an effective system run by a great coach like Jerry Sloan and a product of a Hall of Fame point guard like John Stockton. In fact until Rajon Rondo arrived this year, the best point guards he played with were a pre-prime Steve Nash, a past-prime Jason Kidd, and Jason Terry. In fact, the only reason Tim Duncan is better than Dirk Nowitzki is because of his two-way play while Dirk was only great on offense. However, consider that through 14 seasons (from 2000-01 to 2013-14), he averaged 23.6 points and 8.4 rebounds on 47.9 FG%, 38.7 3P%, and a 88.3 FT% with a 58.5 TS%, 24.2 PER and A.218 winshares per 48 minutes. His incredible longevity, great offensive production, and ability to carry a team to a championship is what makes him the second greatest power forward all-time. - Supah nova
I am ok with four (sarcastic).. Come on guys led the mavs to 12 straight playoff apperance, member of the prestigious 50-40-90 club together with larry bird, reggie miller, steve nash and mark price, 11x nba all star, 10x all nba team, nba MVP, finals MVP, a nba champion with him being a lone star, one of the 4 players to average 25ppg and 10rpg in the playoffs, beat a team with 3 allstars in it ; lebron, wade and bosh. He also swept kobe bryant and pau gasol.
Check the head to head stats with kg and dirk. Kg had to guard someone else or be on the bench with foul trouble. Karl couldn't guard a young dirk either. Check playoff history. Duncan is king because of the rings, but he is a center that had a genius coach that paired him with a second center to great tactical advantage. Bird isn't getting his props here either nor elvin hayes.
4
Karl Malone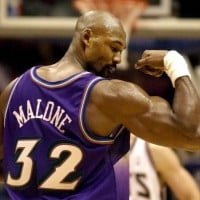 Karl Anthony Malone is an American retired professional basketball player. Nicknamed "The MailMan", Malone played the power forward position and spent his first 18 seasons in the National Basketball Association with the Utah Jazz and formed a formidable duo with his teammate John Stockton.
Karl Malone is the best power forward of all time. Hayes, Barkley, and Duncan would round out my top four. How in the world is Draymond Green even on the list of top 25? This guy is one of the most overrated players in the past 20 years of basketball. He's a glorified role player, who massively benefits from playing with Curry and Thompson. Look at what he did a few years ago when Curry and Thompson were both out of the line-up for most of the season. He averaged a triple single. Hell, he wasn't even the team's top scorer. (a rookie was). He has a tremendously strong opinion of himself, but so do a lot of other people in this world and they are not great, either. By the way, he's not even close to one of the top 75 players of all time (recently announced). He wouldn't be one of the top 150 players. His believing he should have been is a joke.
ZERO Rings. Greatness is different than skill. And that's what we are talking about when we rank players "ALL TIME". It's not a snapshot of how good they are in their prime, it's their careers, and what the accomplished as well. Mailman was a beast. Broke records, and is Number 2 all time in points. But with no rings, he is not number 1.
Everyone who ever saw Malone knows he's better than Duncan. Come on he had like a career 25 &10. All people are looking at is rings which is important but come on. Malone had the best post game of anyone in history outside of Hakeem. 2nd all time in career scoring!
Tim duncan has the better TEAM accomplishments, but pound 4 pound Malone is way better than duncan hands down! It's not even debatable. Plus duncan played 4 yrs of college and 8yrs in the NBA at the Center position. He's not even a true PF...so this is null and void! Mailman the best PF in history!
5
Charles Barkley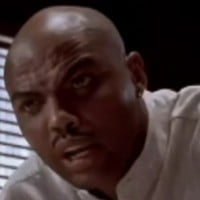 Charles Wade Barkley is an American retired professional basketball player and current analyst on the television program Inside the NBA.
When I look back at the PF Position I don't think of Tim Duncan...Karl Malone...even Dirk. I think about the people who made this position the way it supposed to be Charles Barkley is a example. He played like a madman and is a all-time great player. You can also add Kevin McHale, Kevin Garnett, Dennis Rodman, Chris Webber... I could go on and on and on. I want a PF to be in your face grit and grind leader not what it is becoming now. Nobody wants to see a 6"10 guy shoot a three.
Charles Barkley was the most talented power forward all-time, with arguably the most offensively potent peak, despite being 6'4. In his prime (from 1986-87 to 1990-91), he averaged 26.0 points, 12.1 rebounds, 4.0 assists, 1.6 steals, and 1.0 blocks with a 58.6 FG%, 24.5 3P%, and a 74.7 FT%. This isn't even mentioning his 65.5 TS%, 27.1 PER, and.249 winshares per 48 minutes during this time. Did I forget to add that he had an offensive rating of 125 through his prime? Nowadays, he's on talk shows supporting unjust law enforcment including the officer that killed Michael Brown over a punch or the one who put Eric Garner in an illegal chokehold because he was selling cigarettes, but his incredible statline at the power forward position despite being incredibly undersized will always be remembered. - Supah nova
Better numbers than Tim Duncan in every category except blocked shots. It just comes down to the rings. Give him rings and the conversation about greatest all-time changes. Still deserves to be Top 5 if not Top 3.
Charles Barkley was a beast. At 6 foot 4 he was one of the greatest rebounders ever (11.4 rebounds per game in entire career). If it weren't for MJ and injuries towards the end, he would have definitely won a few championship rings.
6
Dennis Rodman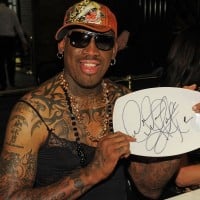 Dennis Keith Rodman is an American retired professional basketball player who played for the Detroit Pistons, San Antonio Spurs, Chicago Bulls, Los Angeles Lakers, and Dallas Mavericks in the National Basketball Association.
An absolute defensive FORCE. While others admire Jordan and Pippin from the Bulls I admire Dennis.
Dennis Rodman is the best power forward. His ability to frustrate...cajole opponents was brilliant to watch...ask karl malone.
But his defense n rebounding was great! The other four can score. Period.
Come on he was a badass rebounder and was on mjs championship teams! Plus he was a badass so that helps
Greatest rebounder ever.
7
Kevin McHale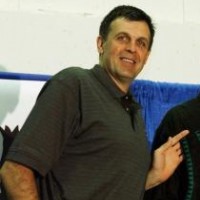 He was basically unstoppable on offense and he was GREAT on defense. Having long arms helped a lot.
8
Bob Pettit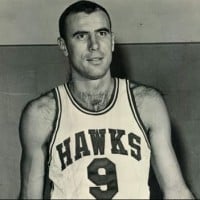 Robert Lee Pettit Jr. is an American retired professional basketball player. He played 11 seasons in the NBA.
"Pettit was one of the early superstars and paved the way for all power forwards. He was a dominant force, lead one of only 2 teams to defeat Russell's celtics, the best player in the league in the mid to late 50s, and rivaled wilt and Russell in the early 60s as best in the league"
9
Chris Webber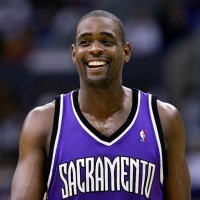 Webber would have been the greatest if it hadn't been for the refs, horry, and injury.
Best God given talent at Power Forward. This ahead of him had great coaching to develop them
10
Giannis Antetokounmpo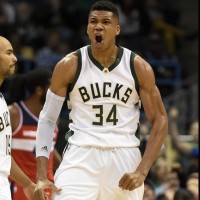 Giannis Antetokounmpo is a Greek professional basketball player for the Milwaukee Bucks of the National Basketball Association.
The Contenders
11
Draymond Green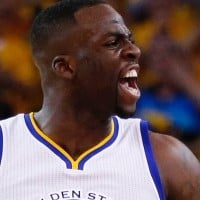 Draymond Jamal Green Sr. is an American professional basketball player for the Golden State Warriors of the National Basketball Association.
Okay, lets get something strait here. Draymond Green is way better than Kevin Love. I'm not saying Kevin Love is bad, ut Draymond is better
Should be at least #10!
12
Pau Gasol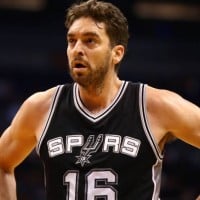 Pau Gasol Sáez is a Spanish professional basketball player for the San Antonio Spurs of the National Basketball Association.
13
Elvin Hayes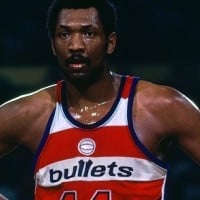 Elvin Ernest Hayes is an American retired professional basketball player and radio analyst for his alma-mater Houston Cougars.
He was one of top 5, who could move over and play the, rebound, score, and defend with the best of them. He has been forgorgotten and he is very underrated. Check his history...
14
Shawn Kemp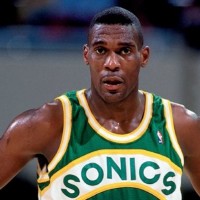 Shawn Travis Kemp is an American retired professional basketball player, who played in the National Basketball Association for 14 seasons.
Career was dominate but lacked play off success & career not as long as some others. Bird most dominate stretch isn't add long add others also
Bro! He is the best!
15
Julius Erving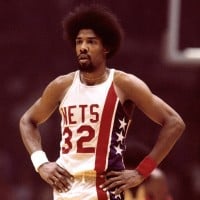 Julius Winfield Erving II, commonly known by the nickname Dr. J, is an American retired basketball player who helped popularize a modern style of play that emphasizes leaping and playing above the rim.
Changed the game and shaped the modern NBA into what it is today. There is nothing more captivating than watching "The Doctor go to work! ". Watch his 'Rock the Baby' dunk on YouTube and you will see where Michael Jordan got his style. Best ABA player and one of the best NBA players to ever walk onto the Hardwood.
Its not just about the stats. Dr. J changed the concept of power foreward. No one was more intimidating and powerful to the hoop then he. He was the blue print for todays Power Forewards. His style of driving to the iron set the stage for all that came after him. Funny how the old guys never really get their due.
Who said it, "the blueprint for todays Power Forwards". Master of the Dunk.
Dr.J is the best by far
16
Anthony Davis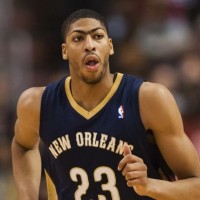 Anthony Marshon Davis Jr. is an American professional basketball player for the Los Angeles Lakers of the National Basketball Association.
Better right now than bosh has ever been!
17
Larry Bird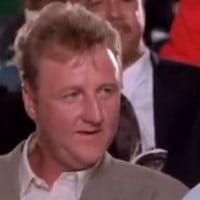 Larry Joe Bird is an American retired professional basketball player who played for the Boston Celtics of the National Basketball Association. Bird is a 3x champ, 1x ROTY, 1x Finals MVP, 3x 3PT Contest winner, all with the Boston Celtics. (1979-1992)
Larry bird is at the least in the top 5 power forwards of all time. He was a three time MVP, twelve time NBA all star, three time NBA champion, and two time NBA Finals MVP. He is definitely in the top five. No doubt.
Larry legend deserves it. He was versatile and won the mvp award 3 times. He was a great passer and grabbed a lot of rebounds as well.
Your insane putting Bird 8th. Career averages of 25/10/and 6. 3 titles and 3 mvps. Top clutch shooter.
He was a small forward
18
Chris Bosh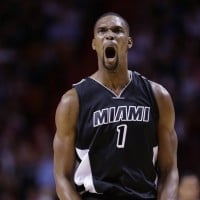 Christopher Wesson Bosh is an American professional basketball player for the Miami Heat of the National Basketball Association.
19
Blake Griffin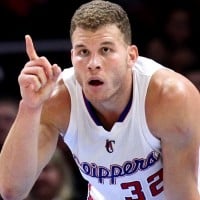 Blake Austin Griffin is an American professional basketball player for the Detroit Pistons of the National Basketball Association.
20
Dave DeBusschere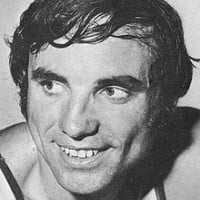 21
Amar'e Stoudemire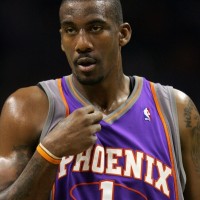 22
Jermaine O'Neal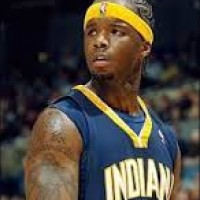 Jermaine Lee O'Neal is an American former professional basketball player. The 6 ft 11 in, 255 lb forward-center had a successful high school career and declared his eligibility for the 1996 NBA draft straight out of high school.
23
James Worthy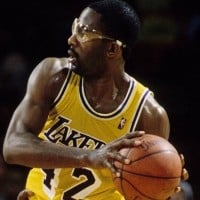 James Ager Worthy is an American sports commentator, television host, analyst, and former professional basketball player.
24
Al Horford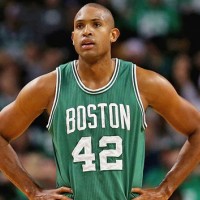 Alfred Joel Horford Reynoso is a Dominican professional basketball player for the Boston Celtics of the National Basketball Association.
25
Kevin Love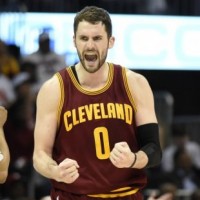 Kevin Wesley Love is an American professional basketball player for the Cleveland Cavaliers of the National Basketball Association.
PSearch List