Best Centers in NBA History
The Top Ten
1
Wilt Chamberlain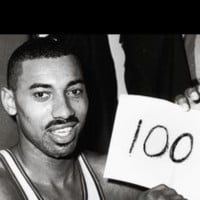 Wilton Norman "Wilt" Chamberlain was an American basketball player. He was born on August 21, 1936 in Philadelphia and died on October 12, 1999 in Los Angeles due to heart failure. ...read more.
Dominant most intimidating player in nba history... Simply the best... Not only 100 pt game,Wilt never had his blocked shots recorded cause the nba never recorded them and he would have been #1 there also... In his prime I say no one could have matched his peak... 50 points a game and there were great centers then, Russell,Thurmond, Unseld, Reed, Jabbar... He played Kareem very well at the end of his career... In Wilt's prime he would have even better... Rebound dominance...assist greatness...field goal pct... Wow just check it out... The BEST! I'm 58 I remember watching this... Sincerely Garrett Daniel
Anyone who thinks Chamberlain wasn't the greatest basketball player of all time not just center simply hasn't checked the numbers. Bill Russell who supposedly had Wilt's number managed to hold him to 40 points 28 rebounds who knows how many blocks they didn't count them and 12 assists avg. in their games. He would've fouled shaq out in the first quarter. He'd have averaged a triple double for a career if not quadruple if they kept all the stats.
Everyone who says that Shaq is the most dominant ever - hello! The nba changed the rules because of wilt! 100 points in one game, 55 rebounds (against Bill Russell! ), 50.4 per game for one season and holding more than 90 records after 40+ years of retiring. Simply the best center ever and the second best player of all time. If he played against Shaq, the Big Dipper would CRASH him!
Wilt is not the greatest big because of his 100 point game! Whoever makes that argument is dumb. He's the best due to the overall impact on the game. The widening of the lane, goaltending, free throw line rule, blocks being recorded as stats, etc all because of his dominance. The NBA and all of basketball wouldn't be what it is now if Wilt didn't exist!
2
Kareem Abdul-Jabbar

Kareem Abdul-Jabbar is an American retired professional basketball player who played 20 seasons in the National Basketball Association for the Milwaukee Bucks and Los Angeles Lakers.
Kareem (the player formerly known as Lew) and his Bucks stopped the greatest NBA winning streak. People say Kareem was young and Wilt was old but really, Wilt a veteran center who got worked by a 2nd year player. Kareem had Magic and Oscar (each never got a ring without Kareem) but Wilt had Jerry "the NBA logo" West and Gail Goodrich at the same time. Kareem didn't just change the rules (like the NCAA not allowing dunking) but he changed the way big man trained and conditions. Not just the greatest center, the greatest player of all time.
NBA leading scorer what else perfected the skyhook. Even did it against an aging Wilt Chamberlain who was still 32 when he was drafted
Kareem had the most unstoppable shot in NBA history, the Sky Hook. Kareem hit many big shots over his illustious career, including game-winning shots against their bitter rival, the Boston Celtics. Kareem is also the NBA's All-time leading scorer. In his prime, nobody could even come close to stopping him. He is a true basketball legend.
I thnk Kareem Abdul-Jabbar is the second greatest player to ever play in the NBA after Michael Jordan and definitely the greatest center to play the game... And what is Magic Johnson doing on the list?!?! Sure he played center once or twice when Kareem wasn't there but he's a POINT GUARD! And Tyson Chandler is NOT the 12th best center ever!
3
Hakeem Olajuwon

Hakeem Abdul Olajuwon, formerly known as Akeem Olajuwon, is a Nigerian-American retired professional basketball player.
He improved in the playoffs, while Wilt and Kareem got worse statistically.

He outplayed all HOF centers during his prime in the post season, including Kareem 86', Parish 86', Ewing 94', Robinson 95' and Shaq 95'.

He is better than better than Russell defensively because he was a much better stealer, man defender (Wilt regularly destroyed him) and perimeter defender.

Russell also has an inflated defensive presence, due to favorable rules, like a smaller lane to patrol, no three second rule, stacked teams, lesser competition (athletically, skill-wise and economically) shorter playoff runs to a championship and one of the greatest coaches of all time in Red Auerbach. Olajuwon had no such advantages and is still close to Russell in defensive presence, which is why he is better overall.

He is the greatest two way center of all time and has absolutely no weakness in his game.
All time blocks leader ( Russell had Wilt and no one else to match up with). Simply put Hakeem dominated the best era of the position. Best footwork on both ends, quick, had the touch of point guards and the power and skills of the greatest centers. He would be my number 1 pick to start an all time team in real life if it was possible. Want proof he is the greatest center ever? Why does nobody ever ever have a problem with him being taken over the " best player of all time"? because he was The Dream. Oh and "Dream Shake" enough said!
Few players have skills worthy of being the best at their position BOTH offensively and defensively. Virtually undefendable, won two championships with teams where one can barely remember who his teammates were. Also when has one superstar EVER dominated another superstar one on one to the extent that Olajuwon did to David Robinson immediately after Robinson was named MVP. Look at the lists of Scorers, Rebounders, Blocked shots. Then look at the list of steals - out of the top 20 in steals only one center on the list - Olajuwon.
I can't put into words just how great Hakeem was. He was able to stand out by himself in the famous 1984 NBA Draft, the same draft class featuring Michael Jordan, Charles Barkley, John Stockton and more. His team took steps for the worse, as Lewis Lloyd and Mitchell Wiggins were suspended for cocaine and Ralph Sampson's career was ruined by injuries. Hakeem Olajuwon would go onto win his first MVP in 1994 and make a cinderella run by taking his team, which Hakeem won his first ring by being a championship team that didn't have a single All-Star or single future Hall of Famer. He outplayed Patrick Ewing in the 1994 NBA Finals in hard fought 7 game series which he won. In 1995, he outplayed legendary big men such as David Robinson, Karl Malone, Dennis Rodman, Dikembe Mutombo, Shaquille O'Neal and legendary non-big men such as Penny Hardaway, John Stockton, Jeff Hornaceck and more. Alongside Clyde Drexler (old), Robert Horry (overrated) and Kenny Smith, as a 6th seed, they overcame ...more
4
Shaquille O'Neal

Shaquille Rashaun O'Neal, nicknamed Shaq, is a retired American professional basketball player who is currently an analyst on the television program Inside the NBA. He is known for his fun, friendly personality, and is one of the most beloved athletes of all time.
If every NBA player in their primes lined up, and you could get the first pick to put one person on your team, you'd be a fool not to pick Shaquille O'Neal. No better teammate in the history of basketball. Who would you be more comfortable hitting the court with and being yourself, playing your game, knowing a guy like Shaq has your back... Nobody.
Shaq was the most dominant center in NBA history. No one could beat him. View move a man of 330 lbs like him was amazing. There were centers like Olajuwon that were better than Shaq moving their feet and technically but nobody could defend this man
If Shaq played in the bad boys era or earlier, he probably would have legally killed a few people on the court. Not to mention, he was so dominate they started allowing zone defense. Without zone defense, he would have been even more dominate!
Prime Shaq was scary good and dominant. The Lakers Shaq was too big, strong, and powerful. I know that after Hakeem and Ewing retired, the competition at the five spot was a joke. However, Shaq the man for taking advantage of the lack of talent.
5
Bill Russell

William Felton "Bill" Russell is an American retired professional basketball player. Russell played center for the Boston Celtics of the National Basketball Association from 1956 to 1969.
Russell should be #1 because he was way more committed to the game than Wilt and Shaq ever will be. His defense would slaughter Kareem and would match up well with Hakeem. He was a very elite defensive leader and, unlike Shaq and Wilt, cared more about his team than the media. Russell wasn't known for his offense but could score in the post if he wanted to.
You people underestimate the skill of Bill Russell. He was the best shot blocker in NBA history and he has the most rings in NBA history. He is so much better than Kareem and Shaq. Russell should be in the top 3
He should be either in front or behind HakeemOlajuwon. Russell got way more rings and rebounds per game. Russell was unstoppable in the paint. I may be wrong but he should definitely be in front of shaq
The fact is Russell dominated Chamberlain and every other center he played. He was THE force to be reckoned with in the NBA and would, likely, still dominate. No Contest at all!
6
David Robinson

David Maurice Robinson is an American former professional basketball player, who played center for the San Antonio Spurs in the National Basketball Association for his entire career.
David Robinson, so amazing, now this guy has the heart of a true champion, there's been just a hand full of people that can carry their team on the shoulders, and David is most to have done that all trough out his carrer, verry sucessfull person, high achiever, left a big hole in the NBA when he retired.
More speed and agility than people gave him credit for. Absolutely dominant on both ends of the court. Excellent on and off the court.
Love his game, and I'm not even a Spurs fan! No one brings up his name into conversation when debating the best bigs of all time, such a SHAME!
Best all around center on and off the court
7
Moses Malone

Moses Eugene Malone was an American basketball player who played in both the American Basketball Association and the National Basketball Association from 1974 through 1995. The center was named the NBA Most Valuable Player three times and was a 12-time NBA All-Star and an eight-time All-NBA selection. ...read more.
His only issue was that he played on so many teams, he doesn't get much credit. The man finished in the top ten in scoring seven times and top ten in rebounds ten times. He was simply a consistent machine.
Always overlooked (three time MVP) he was a complete player
Moses won many times jabbar johnson don't forget 4-0 1983
Moses Malone is one of the greatest to play in nba.
8
Patrick Ewing

Patrick Aloysius Ewing (born August 5, 1962) is a Jamaican-American retired Hall of Fame basketball player and current head coach of the Georgetown University men's basketball team.
I have to say but this guy has a good three point shot that pretty much accurate, he's just missing a championship ring. But he so close against Olajuwon in 1994. He was owned by the Dream Shake
Very productive big and I liked his jumper it was probably the best from a center! He played with the knicks and never won a title, which prevents him from being top 5 in most peoples eyes
Ewing was awesome. Very underrated. Carried a very offensively mediocre team on his back for 15 years. Took the Knicks to the 2nd round or further 9 years in a row (maybe 10).
At the "NBA 50 greatest players" ceremony, Wilt Chamberlain is standing next to Ewing, and makes Ewing look like a shrimp.
9
George Mikan

George Lawrence Mikan Jr., nicknamed Mr. Basketball, was an American professional basketball player for the Chicago American Gears of the National Basketball League and the Minneapolis Lakers of the NBL, the Basketball Association of America and the National Basketball Association.
Invented the concept of "Big Man as Center".
RIP.
10
Bill Walton

Injuries (foot) were the bane of this phenom; Kareem once referred to him as Dr Scholl
I am second yay
The Contenders
11
Yao Ming

Yao Ming is a Chinese basketball executive and retired professional basketball player who played for the Shanghai Sharks of the Chinese Basketball Association and the Houston Rockets of the National Basketball Association.
Yao Ming is such a great player. See him play against other tall centers, he can dominate.
He was a beast but got lost due to injuries
He sucks he could not dribble the ball
He is the best defensive player
12
Dwight Howard

Dwight David Howard is an American professional basketball player for the Washington Wizards of the National Basketball Association.
He is the best
He could shoot threes
He is the best three point shooter in the world
He is the goat
He's one of my favorite players right now
He shouldn't be in the top 10
This guy isn't good at all. He averages only 12 rebounds per game which is 1st in the league now but back then it would've been 10th. AND HE can't PLAY WITH OTHER GOOD PLAYERS
13
Tim Duncan

Timothy Theodore "Tim" Duncan is an American professional basketball player who has played his entire career for the San Antonio Spurs of the National Basketball Association.
In the discussion for G.O.A.T.! A career and approach to the game that may never be matched by a player of the same position
He is a power forward for God's sake
Hi um just saying he is a power forward
With 4 rings he show lots of talent
14
Dikembe Mutombo
Defensively he was a god like Hakeem and Bill Russell!
4 time defensive player of the year baby!
He was a beast in his prime, but not that good after.
He is #2 in the all time block list!
Not in my house
15
Tyson Chandler

Tyson Cleotis Chandler is an American professional basketball player for the Phoenix Suns of the National Basketball Association.
Alonzo Mourning was better than Tyson Chandler, even though he is very talented.
Are you kidding me, he's not better than Alonzo Mourning!
He is not better than mount mutumbo. Alonzo mourning or bill walton
Ben Wallace should be in this place.
16
Arvydas Sabonis

Greatest Center of All-Time.
Best passing big ever, excellent shooter, killer post game and oh yeah he was 7'3"
A shooting guard in a body of a centre. Best centre of ever stepped Europe.
If not cold war and injuries he would've been the best off the best...
At his peak (in Europe) he may have been the greatest ever
17
Alonzo Mourning
Because he's behind bums like Tyson Chandler, Yao Ming and Bill Walton. Those guys aren't better than the ZO. Nor are they better than Dikembe.
Why would someone put him in 19
Who the he'll put this guy at 19!
He is a top 10 player
18
Ben Wallace

Ben Camey Wallace is an American retired professional basketball player. A native of Alabama, Wallace attended Cuyahoga Community College and Virginia Union University and signed with the Washington Bullets as an undrafted free agent in 1996. In his NBA career, Wallace played with the Washington Bullets/Wizards, ...read more.
He is the goat#2
19
Willis Reed
Seeing him in his prime against the top centers (whether in playoffs or not) should convince anyone of his greatness.
20
Bob Pettit

Robert Lee Pettit Jr. is an American retired professional basketball player. He played 11 seasons in the NBA.
One of the earlier stars, Russell had placed him on his all time team
Power forward. What's with you people
Who is this guy.
21
DeMarcus Cousins

DeMarcus Amir Cousins is an American professional basketball player for the Sacramento Kings of the National Basketball Association.
22
JaVale McGee

JaVale Lindy McGee is an American professional basketball player for the Los Angeles Lakers of the National Basketball Association.
23
Joel Embiid

Joel Hans Embiid is a Cameroonian professional basketball player for the Philadelphia 76ers of the National Basketball Association.
Not enough games under his belt. When he gets to 174 games played call me
24 Dave Cowens
25
Joakim Noah

Joakim Simon Noah is a professional basketball player for the Chicago Bulls of the National Basketball Association.
Are you high. I have him at #42 he only has 3 quality seasons
2014 DPOTY. Lead the bulls to a 48 win season while Rosé was injured. Best center currently along with Dwight Howard.
Very weird fact: The first time he went back to his original home court (United Center) he had a standing ovation and Derrick Rose didn't LMAO
PSearch List