Greatest College Basketball Programs
The Top Ten
1
Kentucky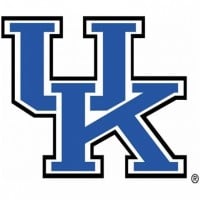 Kentucky is the top program. Check out the NBA over the past 12-15 years and you'll find more UK players than any other. Kansas, Duke, and North Carolina are strong programs, but several of their players that get drafted don't really "pan out" once they get to the pros. If I had a supremely talented son, he would be going to Kentucky.
In kentucky ball we are proud of what we've done and when we lose we may get mad and burn couches. But aside from that we and Louisville have one of the best rivalries almost like duke and nc but over all we are better in more wins, win percentage, national tournament wins, final four wins, elite eight and sweet sixteen wins, and have been to the tourney the most. So those who say nc or duke should be at the top are wrong especially since ucla won on a terrible system.
Most wins. Longest active home streak. Spouting out NBA players like it's going out of style. 2nd most championships (because the majority of UCLAs came from a crummy championship system where they had to play NOBODY to get to the championship. Cal constantly bringing in best recruiting classes And unanimously the most devout fans in basketball. I dare someone to argue with that.
North Carolina #1? How in the heck can they be? UK has more wins, fans, championships, class, everything is better than a Tar Heel. Besides with the UNC investigation they should be banned for life. Go Big Blue Nation. A nation stronger than any college or NBA fan base.
2
North Carolina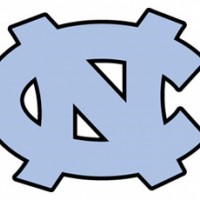 UNC...greatest of all time. People can talk until their lips fall off about other basketball colleges being the best of all time, but the truth plain and simple is that North Carolina is the greatest basketball college EVER. I love the HATERS. You hate North Carolina because you are not North Carolina. North Carolina can loose every player on their bench, and still take in comming players and make it to the final four the next year. They are Superior.
UNC and Kentucky, most consistent college basketball teams over the decades. If you're measuring since the start of the century then UNC and Duke are at the top. Let's make sure not to discount UNC, Kansas, and Kentucky's pre-NCAA National Championships. UNC is the only team that has won a championship the past 4 decades, and is constantly competing with teams among the toughest in conference and out.
Well its UNC for the simple fact I sincerely believe Dean Smith and some of his teams that easily should have won like 10 NCAA titles didn't want to win them. They threw a NCAA title away with P Ford & Walter Davis in the 1977/ MJs soph & Jr years with Brad Daugherty & Sam Perkins, Kenny Smith & Brad Daugherty even missed out on one/ The teams with Stack, Sheed plus the Jamison & Carter teams. Its absolutely inexcusable what Dean Smith did barely winning 2 titles in 36 yes. Roy Williams is throwing the titles away after 13 seasons with only 2 when he should have won at least 1 more with Hansbrough & co/ 1 with Harrison Barnes & at least 1 with Paige. And all you alumni Dean Smith & Roy lovers are idiots if you even say otherwise. Remember? Wooden the great one always said he'd take talent over experience. UNC has run a lame feeder system since Maguire left in 1960. 4 NCAA titles in like 56 years & with the most HS all Americans ever.Lol!
Yes, Carolina has had a ton of talent come through their campus but I feel they have underachieved. Carolina has been to 18 final fours an only have 5 titles to show for it. When Dean was there, he had 4 teams that should have won it all but didn't. His 77', 84', 87', and 94' teams were virtual locks.
3
Duke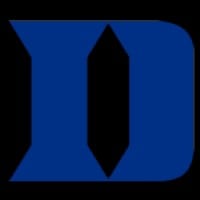 Duke University is a private research university located in Durham, North Carolina, United States. Founded by Methodists and Quakers in the present-day town of Trinity in 1838, the school moved to Durham in 1892. In 1924, tobacco and electric power industrialist James Buchanan Duke established the Duke ...read more.
People think that coach K has an advantage because he has coached the Olympic team three times. It supposedly helps him with his recruiting. I don't think that matters because he won three championship before any of that. Duke's rival UNC has a much bigger advantage, they have the sports media wrapped around their finger which help them get out of scandals. Besides, Duke has owned UNC over the past 19 seasons.
Duke is gaining on Carolina at a rapid pace. They already have more ACC tournament titles and are tied in national titles. All they need now is a couple more final fours and to close the shrinking head to head gap. I just wonder what will happen after coach K retires in the next 5-10 years.
Dean Smith had all the talent at his finger tips and could barely squeeze out one National Championship. Mean while Coach K has a tiny pool from which he can recruit because of academic standards, and has managed 3.
To be such an intellectual school, they are able to get high level talent and never cheat. The team up the road can take their pick of talent and still needs to be shady with the rules.
4
Kansas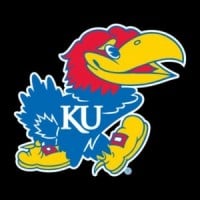 The Kansas Jayhawks, commonly referred to as KU, are the teams of the athletic department at the University of Kansas. They are currently a member of the Big 12 Conference
Most Conference Championships, Most Consecutive Conference Championships, Most Consecutive NCAA Tournament Appearances, Most Olympic Players, Most Consensus All-American Selections, Most Consensus All-American Players, and 2nd Most Wins. The arenas that North Carolina (Smith) and Kentucky (Rupp) play in are named after Kansas Basketball Players who both won National Championships. The inventor of the game was Kansas's first coach and is buried in Lawrence. Naismith's original rules of the game are housed in Lawrence. Allen Fieldhouse is generally regarded as the greatest arena in college basketball.
Hey Kentucky fans, Duke fans, and UCLA fans. I have somtething to tell you :Allen Fieldhouse greatest home field advantage in sports can't say that Kensucky.
KU also has won the big 12 regular season title for 12 years in a row. Only 1 away from tying UCLA for the record.
No program has more ties to the invention, development and domination of the game of basketball than Kansas.
Rock Chalk Jayhawk. Duke hasn't made it to the Final Four or the Elite Eight in what seems like forever. Kansas should be number one.
5
UCLA
Historically, UCLA basketball started out terrific with 6/7 conference titles then fell into disarray until John Wooden appeared in Westwood in 1948. Since then the rest has been virtually complete domination over its conference by UCLA every season with one or two notable exceptions (1998-2005 drought). Kentucky is the only school that could even have any legitimate claim to UCLA's basketball crown. The UK has been nearly as successful since 1950 in terms of conference titles. Both schools are pretty remarkable is dominating success over their competition. I would give the edge to UCLA. Although it's harder to win championships today, no one else could replicate UCLA's success during the 1960s and 1970s. We're not talking about ancient history, this run has never been seen in modern sports. Furthermore, I also think UCLA is not given the proper credit for consistency over time. Sure they do not measure to their standard of National Championships but they hold a record 54 straight ...more
John Wooden, Lew Alcindor, Bill Walton, 11 national championships (7 in a row), 88 game winning streak. Other schools thump their chests about how great they think they are. UCLA has done it, period. UCLA doesn't display conference championship banners in Pauley Pavillon - National Championship Banners are all that hang there. And that's more than North Carolina and Duke combined. What about you Kentucky - still playing catch-up? Ha, ha, ha!
Not only do they have the most National Championships with 11, but nobody ever again will achieve an 88 game win streak and nobody will ever win 8 championships in 11 years again. I am a huge Duke fan and will bleed Duke blue for life, however I believe the top 5 should look like this:
#1- UCLA
#2- Kentucky
#3- North Carolina
#4- Duke
#5- Indiana
UCLA has to be number 1! They've won more than any other school and had the greatest coach of any sport of all time.
6
Indiana
Indiana should be no lower than #5 on this list. If I was gonna rank them I'd say #1 UCLA, #2 Kentucky, #3 North Carolina, #4 Indiana, #5 Duke, with Kansas and a bunch of Big East teams following them. 5 National Titles, 8 Final Fours and countless tourney apperances. Beyond Championships, there is just something magically about the IU and the state of Indiana and basketball. Only other state that comes close in North Carolina.
Indianas 1987 NCAA championship team with Steve Alford was THE BOMB! They beat much bigger teams in order to win that year, teams ranked higher than them. I still think IU is a better team when they are made up of instate players who know and love the tradition of Indiana basketball. We really faltered when they got rid of Bob Knight and Mike Davis went South for players. I know Keith Smart was from the South and was a big factor at the end of the game. There are always exceptions. Still------.
Lets see, Bob knight, Branch McCracken, 5 Championships, Multiple Final Fours, The last team to go UNDEFEATED in 1976 (32-0). Top ten in all-time wins. Also Assembly Hall just has a different feel to it. I can't explain it. The interlocking IU logo is recognized around the world. I wearing a hoosier jacket in Japan and people there recognized the team.
5 NCAA Tournament titles (more than Kansas and UConn)
8 Final Four Appearances
Bobby Knight
Isaiah Thomas
The Hurryin' Hoosiers
It's Indiana!
Not saying they should be #1, but definitely have to be top 5
7
Louisville
Hard to believe Louisville and Kentucky are seeded where they are on the list. UCLA has way more national championships than any other program and would be considered the most dominant in any era. But how is Kentucky not the all time #1? Kinda hard to believe. Mad love for Louisville, Kentucky, and both of the programs. Best state in basketball!
I'm guessing this list was made prior to 2012... things have changed since. Adding 2 more final fours and a title to the list... not to mention 3 more conference tournament championships. Louisville comes in at #6 all time for me. Right behind Kansas, and just ahead of both Uconn and Indiana.
All the final fours and 3 titles. Comfortable with them at 7. UConn has had some recent success but doesn't have the rich history dating back to the 70's, 80's into the 2000's. Longevity and equal number of natty's makes Louisville a stronger program.
Louisville has more final fours and tournament appearances than Syracuse, Uconn and Georgetown. At worst UL needs to be 7.
8
Uconn
In the past twenty years alone, Uconn has joined the upper echelons of Basketball Blue Bloods.
One of best teams over last 20 years.
9
Michigan State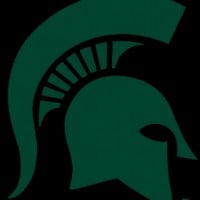 Although we have less National Championships than other programs (B10 included) and play in a conference with several respectable opponents, I would say we belong ahead of at LEAST Indiana, if not Kansas. We're in the Izzo era now, and if he keeps going like he does, I predict at least three more MSU NCAAM Championships! My full support Izzo, and GO GREEN!
P.S, I feel OHU goes right behind Indiana.
UofM is a bunch of dirtbag cheaters, yet MSU STILL wrecks them almost every year (by which I mean sweep them.) Just something to think about...
Izzo is awesome!
10
Syracuse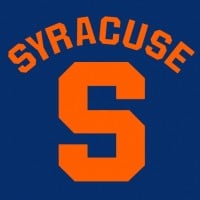 Carrier Dome... 35,000-plus fans. Great University and some amazing talent thru the years. Pearl, Coleman, Warrick, C. Anthony, Louie-Bouie Show, with a long line of players turning Pro. A consistant top ten basketball program for almost forty years. #Amazing.
Boeheim second all time in wins! Attendance records galore, regular contenders, 4 final fours and a title
Horrible choice of a top ten team!
Won way overdue title in 03.
The Contenders
11
Villanova
More all time wins, ncaa bids than UConn in 20 less years. Nova>UConn
12
Arizona
Arizona is the most consistent team in basketball. Always in the tournament, always to the elite eight. Plus the most impressive tournament championship of any team. The only team to beat three number 1 seeds to pull off the title
13
Georgetown
Mostly irrelevant since Iverson left in 1996.
Back on the rise after a few down years.
14
Michigan
Seriously Florida gulf coast there not a good program there just young and got to the sweet 16 but really get serious!
15
Florida
We beat the Cinderella team FGCU, and Minnesota and Evansville really?! Even Einstein doesn't know what school that is and UNLV just because of Anthony Bennett! Wow Florida is better than all these teams it should be in the TOP 15 at the very least! Ughhh
16
Ohio State
This should be 1
17
Illinois
Seriously, FGCU ahead of Illinois, Illinois is one of the winningest ball teams out there FGCU is some small school that joined division 1 15 years ago and made a lucky run an Atlantic Sun team should never be ahead of a big ten team. Go Illini please vote for them
18 North Carolina State
19 Memphis
20 Virginia
21
Kansas State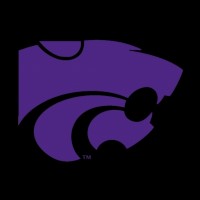 Should be top 20
22
Xavier
Tyrone Hill. David West. Bryon Grant. Byron Larkin. We're at least better than Evansville
23 Wichita State
24 West Virginia
25 Pittsburgh
PSearch List