Top 10 Most Surprising Teams In March Madness 2022
The Top Ten
1
Saint Peter's Peacocks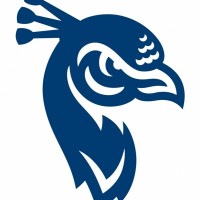 Saint Peter's congratulations, you are the school nobody has heard of and quickly won over America's heart. Yes, the Peacocks may have been a 15 seed, but they are here to remind us that seed is just a number and means nothing. They did the unthinkable and beat Kentucky in the first round. Not only that but they would advance all the way to the Elite 8 becoming the first 15 seed to advance that far. With their Cinderella story, the Peacocks have enshrined themselves in March Madness history forever joining the likes of George Mason, VCU, Loyola, Chicago, UMBC, Florida Gulf Coast, Middle Tennessee St, Oral Roberts, and Davidson, as well as many others.
They are not heard of
They are the best Cinderella team since Loyola Chicago and best 15 seed hands down
2
North Carolina Tar Heels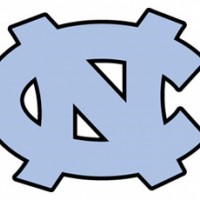 If you had told me at the start of the season that this team would make the tournament, I would've thought you were crazy. Honestly, beating Duke at Cameron Indoor was the significant momentum swing they needed. Their hopes of a tournament bid were somewhat reliant on that game. They had been defeated badly by Miami, Wake Forest, and Duke earlier in the season, but they fought hard. Not only did they make the tournament, but they also played in the championship game and gave Kansas a tough challenge. It feels strange to label a blue-blood program like UNC as a Cinderella, but they had an exceptional run. Hubert Davis had the daunting task of replacing the legendary Roy Williams, but I believe Carolina is in good hands. Davis also spoiled Coach K's retirement tour not once, but twice! The championship game had a bittersweet ending, but there's much to be proud of, and I have nothing but respect for that team.
Still can't believe they made the Natty. And had an Atlanta Falcons moment at the worst possible time
3
Kentucky Wildcats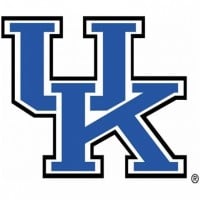 Located in Nashville, Tennessee, the Vanderbilt Commodores are the athletic teams of Vanderbilt University. They compete in the Southeastern Conference (SEC) and are known for their strong baseball and women's tennis programs. The team's mascot is named Mr. Commodore, and their colors are black and gold.
The Kentucky Wildcats boasted a strong team as usual and many people thought Big Blue Nation would make another deep run. It's been a decade since they won a Natty. They boasted Oscar Tshiebwe who racked up several individual accolades for his performance this season turned out none of that mattered. Easily the Wildcats most embarrassing loss since Robert Morris in the 2013 NIT. The rest of America laughs hysterically as one of the all time great powerhouse programs got humiliated. And to add further insult to injury you lost the all time wins lead to Kansas who just so happened to win the Natty and take the lead by 4 games
Watching Kentucky lose was glorious for the rest of America. Nobody knew who St Peter's was until they beat Kentucky
4
Iowa State Cyclones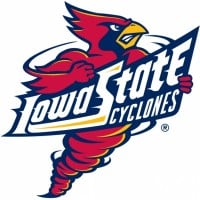 Representing Iowa State University in Ames, Iowa, the Cyclones compete in the Big 12 Conference. Known for their wrestling and basketball programs, they also have a presence in football. Their team colors are cardinal and gold.
If you want to talk about one of the best turnarounds for a program in just one year, you have to look at Iowa State. Last year was their worst season in a very long time, perhaps the absolute lowest point in program history, with a pathetic 2-21 record and 0-18 in Big 12 conference games. It's as low as you can possibly get. TJ Otzelberger single-handedly turned the program around in his first season, going 22-12 and making it all the way to the Sweet 16. This team won the same number of games in the tournament as they won in the entirety of last season. That's incredible, and as a fan of a longtime conference rival, I tip my hat to them for that. What a difference a year makes, and what a difference a coach makes when he knows what he's doing.
5
Miami Huricanes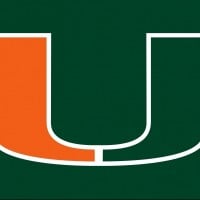 The Miami Hurricanes are the varsity sports teams of the University of Miami, located in the Coral Gables suburb of Miami, Florida.
Miami has been coming up aces recently with the Dolphins landing Tyreek Hill and getting plenty of business because of spring break. The Hurricanes basketball team has always been mediocre they won't embarrass themselves but they are no championship contenders. The Hurricanes did the unthinkable and knocked out Auburn who a lot of people thought could go the distance. They made it to the Elite 8 for the first time in school history until the clock struck midnight in the second half of that game. Still a good season though
6
Michigan Wolverines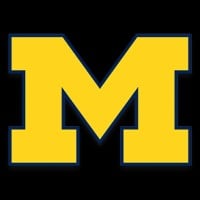 The Michigan Wolverines comprise 27 varsity sports teams at the University of Michigan. These teams compete in the NCAA's Division I and in the Big Ten Conference in all sports except women's water polo, which competes in the NCAA inter-divisional Collegiate Water Polo Association.
The Wolverines did not deserve to be here. I argue that Texas A&M or Oklahoma was more deserving. Yet some how they beat Colorado State and Tennessee to make the Sweet 16. It doesn't matter how they did it the fact they got in and made it that far is a surprise
7
Gonzaga Bulldogs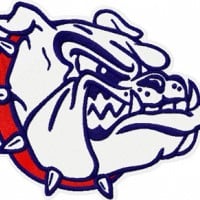 The Gonzaga Bulldogs are the intercollegiate athletic teams representing Gonzaga University, located in Spokane, Washington, United States.
For a mid major team Gonzaga does a lot of things right they can recruit and have kept Mark Few for a long time. Here's the problem with Gonzaga. They look good early in the season and beat some quality teams when they aren't in their peak yet then they get to conference play and coast to a #1 overall seed while everyone else plays real teams Gonzaga feasts on Cupcakes. They look good in the opening weekend and then proceed to collapse. People may point to their recent championship appearances but what do they have to show for it? Gotta win it when you have the chance to erase the labels thrown on you. For being runner up a year ago people kinda expected more. This is why I say do not trust Gonzaga not until they win the championship or join a real conference that isn't full of NAIA level teams
Gonzaga is another team that blows it every year. If they couldn't win last year they had no chance. Everyone knows they underachieve once they're in the second weekend if they make it there to begin with
8
Iowa Hawkeyes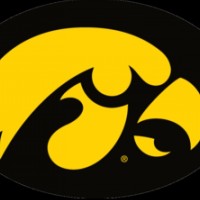 The Iowa Hawkeyes are sports teams that represent the University of Iowa in Iowa City, Iowa, United States.
Iowa congratulations you were the media's pick to go deep in this tournament. A lot of people picked them over Kansas.. I mean the Hawkeyes are decent but they're a 5 seed they aren't that good. They couldn't even beat 12 seed Richmond who wouldn't have made the tournament if not for winning their conference unexpectedly. Watching that game Iowa's offense struggled against a scrappy team. Talk about underachieving this team didn't even make it out of the first weekend. LMAOOOOO all these clowns thought they would beat Kansas are pretty quiet now aren't they? I better not hear another word about you guys supposedly making a deep run. You lost your chance to say anything
9
Baylor Bears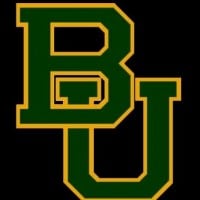 The Baylor Bears are the sports teams of Baylor University. Baylor's men's sports teams are named the Bears, and some women's teams are named the Lady Bears.
Baylor comes into the tournament as a #1 seed and the defending champions. Still feels weird to say that tbh. They were without one of their best players but still the fact they couldn't make it out of the opening weekend is a bit disappointing for the defending National Champions. The refs even let you back in the game against UNC and you Still Lost.. anyway hope you enjoy that Mickey Mouse Championship
They are good
10
Purdue Boilermakers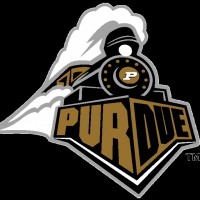 The Illinois Fighting Illini represent the University of Illinois at Urbana-Champaign. Competing in the Big Ten Conference, they are known for their strong wrestling and men's basketball programs. Their colors are navy blue and orange, and their mascot is the Chief Illiniwek, although the mascot is retired and now considered controversial.
I was kinda surprised this team didn't underachieve in the early rounds of the tournament which is something they are used to doing. They had an Elite 8 basically gift wrapped just waiting for them since all they had to do was beat 15 seed Saint Peter's but they couldn't even do that. We've seen this team underachieving but this is next level embarrassing. Life lesson never ever trust Purdue to go far it doesn't end well.
This ain't surprising Purdue does this literally every year. Strong regular season only to lose to a team they should beat. Overrated team
The Contenders
11
Kansas Jayhawks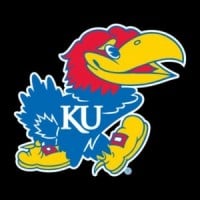 The Kansas Jayhawks, commonly referred to as KU, are the teams of the athletic department at the University of Kansas. They are currently a member of the Big 12 Conference
They are good
BAdd New Item