Top 10 Biggest Victims of Michael Jordan's Greatness
Michael Jordan is widely regarded as the GOAT. There were at least a few times that MJ torched his opponents and they became victims of some of his most iconic moments. Other times, another great player was eclipsed by the shadow of MJ. Here are 10 examples of this.

The Top Ten

1 Byron Russell

When MJ was retired the first time, Russell told him to his face he would've stopped him. MJ took a mental note on this and soon made Russell eat his words on multiple occasions, including a couple of game-winning shots in the NBA Finals.

2 Patrick Ewing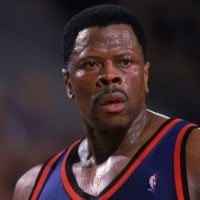 Patrick Aloysius Ewing (born August 5, 1962) is a Jamaican-American retired Hall of Fame basketball player and current head coach of the Georgetown University men's basketball team.
Patrick Ewing is regarded as the best center never to win an NBA Finals. On multiple occasions, his New York Knick teams ran into MJ and the Bulls. The only time Ewing and the Knicks got by Chicago was when MJ was working on his baseball career. Ewing's legacy takes a hit when it comes to not only winning a title, but never beating an MJ-led Bulls team in the playoffs.
3
Charles Barkley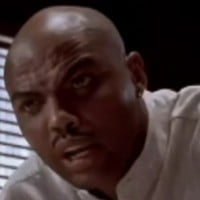 Charles Wade Barkley is an American retired professional basketball player and current analyst on the television program Inside the NBA.
In Barkley's only NBA Finals appearance, his Phoenix Suns lost in six games to the Bulls. Barkley won the 1993 regular season MVP, which MJ has since said he felt he was more deserving. However, Jordan would remind everyone of who he was as he flat out ran the 93 finals. Barkley and MJ were once great friends until some comments by Charles affected that friendship.
4
Clyde Drexler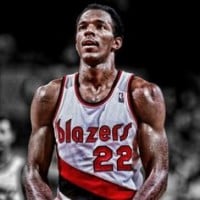 Clyde Austin "The Glide" Drexler is an American retired professional basketball player. During his career, he was a ten-time All-Star, and named one of the 50 Greatest Players in NBA History.
In 1992, the Bulls and the Blazers met in the NBA Finals. Some people believed that Clyde Drexler was just on MJ's level. This didn't sit well with MJ who decided to showcase another memorable moment. He knocked down six three's in the first half and finished with 42 points in the first game while overplaying Drexler in the Finals to win in six games.
5
Karl Malone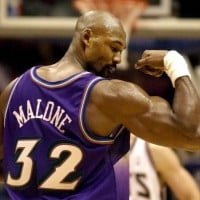 Karl Anthony Malone is an American retired professional basketball player. Nicknamed "The MailMan", Malone played the power forward position and spent his first 18 seasons in the National Basketball Association with the Utah Jazz and formed a formidable duo with his teammate John Stockton.
Karl Malone won the 1997 NBA MVP for his play in the regular season. But Karl couldn't live up to his dominance as MJ outperformed him to win the title in 97. A year later, Malone had the chance to put Game 6 away and force a Game 7. But Jordan stole the ball and would go down to hit the iconic shot.
6
Craig Ehlo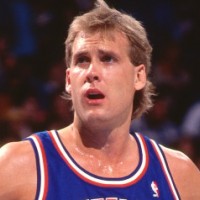 Craig Ehlo was a solid defender throughout his time in the NBA. Yet, each time the Cavs played the Bulls, Ehlo was given a schooling by MJ himself. In 1989, it was Ehlo who put the Cavs on the cusp of eliminating the Bulls in the first round of the playoffs with a potential game-winning shot. Unfortunately, MJ would get his moment and shoot the buzzer-beater over Ehlo to beat Cleveland.
7
Toni Kukoc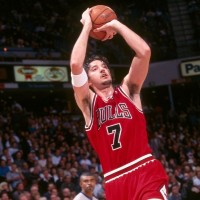 In the 1992 Olympic games, the United States were taking on Croatia with future Chicago Bull Toni Kukoc. Unsatisfied with the fact Jerry Krause was set to pay Kukoc a lot and was giving him praise, MJ and teammate Scottie Pippen decided to teach Krause a lesson by giving Kukoc a hard time. Kukoc was held to four points on 2-of-11 shooting.
8
Danny Ainge
After beating Michael in a game of golf in between their first round playoff series, Ainge would be a victim of MJ's ultimate revenge as Jordan scored a playoff record 63 points. Though Ainge and the Celtics would win the game and the series on their way to the title, the 63 points that MJ scored sent a message that he would be coming for the crown.
9
Dikembe Mutombo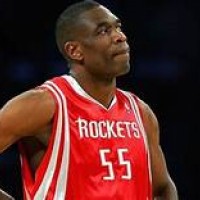 At the 97 All-Star Game, Hawks center Dikembe Mutumbo let it be known that Jordan had not dunked on him throughout their entire careers. Fast forward a few months later and with the Bulls getting ready to close out Atlanta, Jordan would finally get a posterizing dunk on Mutumbo and would add insult to injury by doing Mutumbo's signature finger wave.
10
Magic Johnson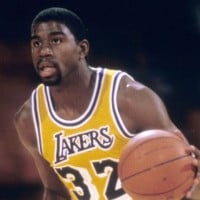 Earvin "Magic" Johnson Jr. is a retired American professional basketball player who played point guard for the Los Angeles Lakers of the National Basketball Association for 13 seasons.
Though Michael Jordan was now the man, in 1992, Magic Johnson still believed he was better than MJ, even after Jordan defeated him in the 91 Finals. While playing for the Dream Team, Jordan and Magic would talk trash to each other, but in the end, it was Michael Jordan who came out on top.
The Contenders
11
Dan Majerle
Another Suns player that fell victim to MJ's greatness was Dan Majerle. Majerle was being viewed as a potential addition to the Bulls as a great defensive presence by Jerry Krause. But not even the man they called Thunder Dan could stop MJ, who went on to have his third straight finals win and MVP performance in the series.
12 Jerry Krause
13
Hakeem Olajuwon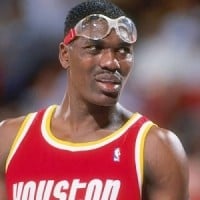 Hakeem Abdul Olajuwon, formerly known as Akeem Olajuwon, is a Nigerian-American retired professional basketball player.
Though Hakeem Olajuwon was drafted #1 overall, which was praised by many, and he would go on to have a successful career, he was in some ways a victim of MJ without having to face him at all. Hakeem finished second in the ROTY voting and the two titles he won were when MJ wasn't around the game. However, in Hakeem's defense, MJ did say the Bulls probably wouldn't have beaten the Rockets because they had trouble guarding Hakeem, who was Houston's centerpiece.
14
Scottie Pippen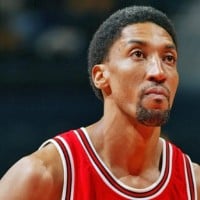 Scottie Maurice Pippen is an American retired professional basketball player who played in the National Basketball Association.
15
Reggie Miller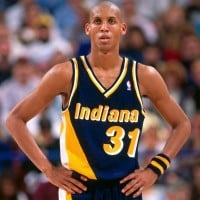 Reginald Wayne Miller is an American retired professional basketball player who played his entire 18-year National Basketball Association career with the Indiana Pacers.
16 Sam Bowie
17
LeBron James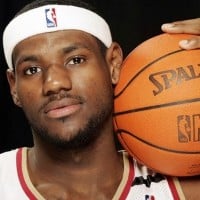 LeBron Raymone James is an American professional basketball player for the Los Angeles Lakers of the National Basketball Association. LeBron has played for the Cleveland Cavaliers, Miami Heat, and the Lakers.
Lebron will always be in MJ's shadow. People say he's the new Jordan, but MJ wipes the floor with him.
BAdd New Item