Top 10 Teams Most Likely to Win the 2021 Men's March Madness Tournament
It feels good to have March Madness back again after a hiatus from the Madness last year. We are back and ready for the chaos to endure. At the time of this list we are just a few hours away from the opening tip-off. Here are some of the best teams in the dance who could be cutting down the nets when it's all said and done.

The Top Ten

1 Gonzaga Bulldogs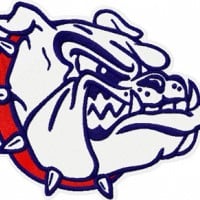 The Gonzaga Bulldogs are the intercollegiate athletic teams representing Gonzaga University, located in Spokane, Washington, United States.
Gonzaga is Led by senior Corey Kispert, sophomore Drew Timme and freshman Jalen Suggs all 3 of which you could argue are top 10 players in all of college basketball. Gonzaga mostly uses a seven man rotation and they are one the nation's most efficient teams on both offense and defense. They currently hold the nation's highest points per game average with a mark of 93.4 and are limiting teams to just 69.1 points on average they are outperforming teams by a margin of 24.3 points. They have a weak conference which inflates these numbers but their non conference resume is nothing to scoff at either with wins over Kansas, Virginia, Iowa, West Virginia and Auburn. They have won all of their games except for one by double digits. Entering the tournament with a blemish free record of 26-0 Gonzaga will look to do something nobody has done since the tournament expanded to 64 teams. Winning the tournament undefeated. The last to do it was Bob Knights Hoosiers in 1975-76. Gonzaga has all the ...more
2
Illinois Fighting Illini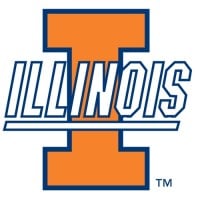 Ayo Dosunmu is the face of the Illini but don't mistake Illinois for a one man band. Kofi Cockburn is the closest thing we have to Shaq in today's college game The pair are currently combining for 38.4 points, 16.4 rebounds, and 5.4 assists and that is when you take out the significance of players like Trent Frazier, Adam Miller, and Andre Curbelo, all of whom are averaging over seven points per game and have made strides in improving their craft this season. They were able to take the Big 10 Championship and are looking for a bigger prize. They haven't ever won a National Title but that could change this year. They could be a legitimate threat to the Gonzaga Bulldogs
3
Baylor Bears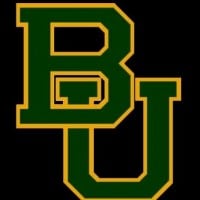 The Baylor Bears are the sports teams of Baylor University. Baylor's men's sports teams are named the Bears, and some women's teams are named the Lady Bears.
With the Bears four guard lineup of Jared Butler, Davion Mitchell, MaCio Teague, and Mark Vital Baylor boasts an offense that is both aggressive and accurate from beyond the arc. Jonathan Tchamwa Tchatchoua and Flo Thamba have been good support guys as well Beating this team will be a tall order, but it can be done. The Baylor Bears asserted themselves as the biggest threat to overtake Gonzaga this season. There is an argument to be made that they are the best team in the country but there is one thing that concerns me. A few weeks ago they were on a Covid pause missing multiple Big 12 games since coming back they haven't been the same losing to Kansas and Oklahoma State in the Big 12 tournament. They haven't been the same team since. They better hope they return to their old form or they might get knocked out earlier than they would like to be
4
Texas Longhorns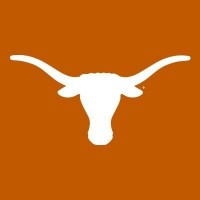 Texas Longhorns athletics programs include the extramural and intramural sports teams of the University of Texas at Austin.
I remember Shaka Smart was on the hot seat for a number of years but now he has his most talented team since arriving in Austin, and the Longhorns are hot at the right time winning the program's first conference title in 26 years. Andrew Jones is the top scorer for Texas and he is good at creating his shot off the dribble, add that with Matt Coleman III and Courtney Ramey both key contributors on this team and the Sharpshooter Jase Febres coming back from a knee injury and things are looking good for the Longhorns. They have a really good chance to make it back to the Final 4 for the first time since 2003
5
Iowa Hawkeyes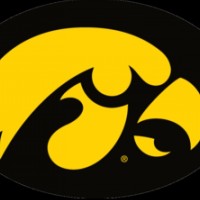 The Iowa Hawkeyes are sports teams that represent the University of Iowa in Iowa City, Iowa, United States.
The Hawkeyes boast Player of the Year favorite Luka Garza who is essentially a walking double-double and he has long-range accuracy. Jordan Bohannon and CJ Fredrick are good supporting guys and if Joe Wieskamp is able to bounce back after suffering an ankle sprain late in the season Iowa has as high a ceiling as anyone in the field. The issue is the floor is always low with this team. They have the potential but they are also prone to underachieving
6
Ohio State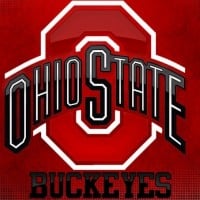 The Ohio State Buckeyes are the athletic teams that represent The Ohio State University, named after the colloquial term for people from the state of Ohio and after the state tree, the Ohio Buckeye.
Like Alabama it feels odd to be putting a perennial Football powerhouse on this list but Ohio State has built a solid team. The Buckeyes did fall off down the stretch of the regular season, but they put on a strong performance in the Big Ten tournament. They have a dangerous tandem of EJ Liddell and Duane Washington Jr who can easily score a combined 30 points a night, and transfer Justice Sueing has shown his abilities this season. Ohio State is elite in both FT% and turnover rate which is good to know. This is a team that will not beat itself
7
Alabama Crimson Tide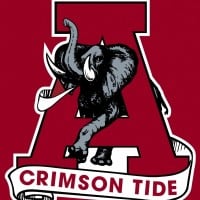 The Alabama Crimson Tide refers to the 21 men and women varsity teams that represent the University of Alabama.
This ain't Football but the Crimson Tide have assembled a really solid and well rounded unit With SEC Player of the Year and Defensive Player of the Year Herbert Jones and SEC Coach of the Year Nate Oats, the Crimson Tide are a force to be reckoned with. Not only do they bring an elite defense (led the SEC in rebounds and steals per game), but they can score just as well and they led the SEC in 3PG and have four players averaging double figures. However there is one thing that bothers me about this team. I'd say their biggest weakness is their mediocre free throw shooting which could come back to bite them in a close game.
8
Michigan Wolverines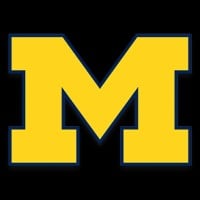 The Michigan Wolverines comprise 27 varsity sports teams at the University of Michigan. These teams compete in the NCAA's Division I and in the Big Ten Conference in all sports except women's water polo, which competes in the NCAA inter-divisional Collegiate Water Polo Association.
Michigan was once seen in the top echelon alongside Baylor and Gonzaga but then a midseason COVID-19 pause cost Michigan more than three weeks, and they've shown some rust however they have also shown elite National Championship potential since then with good numbers in Rebound margin, defensive FG%, offensive 3FG%, and assist-to-turnover rate. They certainly check a lot of boxes. Hunter Dickinson (13.9 Points per game, 7.6 Rebounds per game) has been as good as any freshman in the nation. However there's one thing that scares me about this team. The Wolverines will enter the tournament without one of their three 13 Point scorers as forward Isaiah Livers is sidelined with a foot injury. They should win the first round but they will likely have a date with a dangerous LSU squad round 2 that could cause problems. Can they adjust on the fly to playing without Livers? The answer to that question determines how far they advance
9
Oklahoma St. Cowboys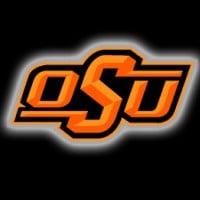 This team is a dangerous 4 seed that nearly won the Big 12 conference championship after giving Texas all they could handle. The major storyline for the Cowboys this season has been Cade Cunningham who is a special player averaging 20.2 points per game, 6.3 rebounds, 3.6 assists, 1.4 steals, and 41.2 percent shooting from beyond the arc. Cunningham became the fourth freshman ever to earn Big 12 Conference Player of the Year honors. There isn't much he can't do, which is why there is a consensus that he'll be the No. 1 pick in the upcoming NBA draft. Who knows how far they go when they will most likely have a date with Illinois looming at some point
10
Houston Cougars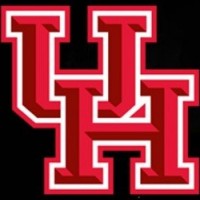 The Contenders
11
West Virginia Mountaineers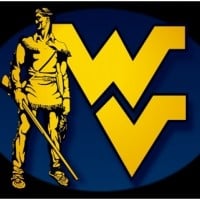 This is an odd pick so let me explain. This team is very competitive.They will be in every game they play, regardless of the opponent. In fact they nearly beat the No. 1 overall seed, Gonzaga, before slipping down the stretch. WVU was the only team to lose to the Zags by single digits this season. Normally this is a defensive minded team if you remember they called themselves "Press Virginia" a few years ago. You'd think that with the departure of Oscar Tshiebwe this team would fold but surprisingly the opposite has happened. They have actually been better off with the likes of Derek Culver and Miles McBride who can rebound and score
12 Grand Canyon Antelopes