Top 10 Moments Where Michael Jordan Took It Personally in The Last Dance Series
A common theme in the ESPN 30 for 30 Documentary The Last Dance was Michael Jordan's motivation. Often times, he would take things personally if something offended or upset him. Whether he was snubbed of the MVP, compared to another player, another player talked trash, or an owner tried to take credit away from him, whatever it was, MJ was always motivated by the fuel.

The Top Ten

1 Jerry Krause says organizations win championships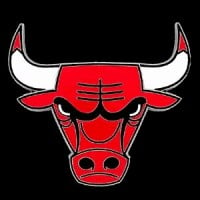 The Chicago Bulls are an American professional basketball team based in Chicago, Illinois. The Bulls compete in the National Basketball Association as a member of the league's Eastern Conference Central Division. Arena/Stadium: United Center Head coach: Fred Hoiberg Mascot: Benny the Bull NBA championships: 1998, 1997, 1996, 1993, 1992, 1991 Did you know: The Chicago Bulls have the eighth-highest all-time NBA regular season win-loss record percentage (.522) among all current NBA teams.
While Krause might've been right here as well as being the builder of the Bulls, the reality is the players decide who wins championships. MJ wasn't to keen on the idea of Krause saying that because it was his way of trying to take credit.
Jerry Krause was a mixed bag. A great team builder, but he was so paranoid and egotistical he hurt the team in the long run. Also I like how you made a whole list on a meme.
2
Byron Russell jabs MJ while MJ is retired
When MJ visited John Stockton and Karl Malone during his first retirement, a rookie named Byron Russell talked trashed to him and said he would guard him. A few years later, MJ would make Russell eat his words.
Hey when MJ retired I would be throwing shots.
3
Karl Malone wins the 1997 MVP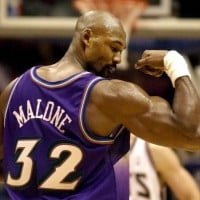 Karl Anthony Malone is an American retired professional basketball player. Nicknamed "The MailMan", Malone played the power forward position and spent his first 18 seasons in the National Basketball Association with the Utah Jazz and formed a formidable duo with his teammate John Stockton.
Although Malone was deserving of the MVP, MJ didn't seem to like how he was snubbed and would outplay Malone in the finals.
Karl Malone is so overrated.
4
MJ compared to Clyde Drexler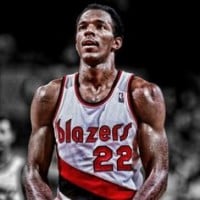 Clyde Austin "The Glide" Drexler is an American retired professional basketball player. During his career, he was a ten-time All-Star, and named one of the 50 Greatest Players in NBA History.
Prior to the 92 Finals, there were comparisons being made between MJ and Clyde Drexler. MJ, although he knew Clyde was a great player, didn't like that and went out to hit 6 three's in the first half of the first game while leading the Bulls to another championship.
Clyde Drexler was an excellent player. MJ just didn't like having a player compared to him. MJ in no way dogged him like people suggest. Drexler held his own.
5
Charles Barkley wins the 1993 MVP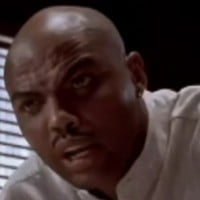 Charles Wade Barkley is an American retired professional basketball player and current analyst on the television program Inside the NBA.
In 1993, Charles Barkley won the league MVP. But in the finals, MJ didn't seem to appreciate not having the award in his honor and decided to go out and win another championship for his team.
6
Detroit Pistons Bad Boys antics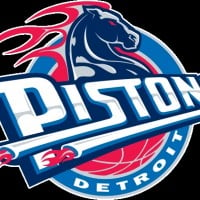 The Detroit Pistons are an American professional basketball team based in Detroit, Michigan. The Pistons compete in the National Basketball Association as a member of the league's Eastern Conference Central Division.
While nobody loved the Pistons during their days as the Bad Boys, MJ took exception for some of their antics and did let his feelings about it known. This also did lead to not letting Isaiah Thomas on the Dream Team.
The Bad Boys were Jordan's kryptonite. The only way he could beat them was when they were injured and he had Scottie.
7
Jerry Krause thinks Dan Majerle is a great defender
Jerry Krause was interested in getting Dan Majerle to join the Bulls because he though Majerle was a great defender. For MJ to think that was wrong. So MJ went out and disposed Majerle during the 1993 Finals.
Dan Majerle was a great player. A all-star to be exact. It's just he played the same position as MJ and Scottie. That would of course cause problems.
8
Ignored by George Karl
Prior to the 96 finals against Seattle, MJ was annoyed that George Karl, Sonics head coach and former teammate of MJ, ignored him during dinner. MJ took is personally and won the Finals in 6 games.
9
BJ Armstrong celebrates after hitting game-winning shot
When BJ Armstrong, now a member of the Hornets hits a clutch shot in a playoff game to beat the Bulls, his former team, MJ took exception to that and led his team to three straight wins over Charlotte.
I mean I would celebrate too and I would expect MJ to smoke me anyway. I would enjoy the moment.
10
LaBradford Smith scores 37 on MJ and says nice game
MJ had a rough game against LaBradford Smith, who scored 37 on MJ. Supposedly, although it was later to be made up to motivate Jordan, MJ felt Smith say nice game afterwards. The next day, MJ scored 36 points on Smith in the first half.
Every heard of LaBradford Smith. Exactly Jordan ended his career.
BAdd New Item