Best Bassists Ever
The Contenders: Page 16
302
Jeff Berlin
Really? There are 416 bassists better than Jeff Berlin? Who comes up with these lists?
303
Nick Wire
You have mistaken him for Richie. Ridiculously low rating.
A beautiful bass player and lyricist. The manics were not the same wthout him
304
Joe Loeffler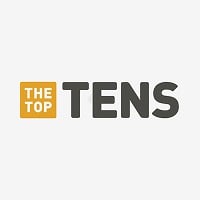 Too bad this guy left Chevelle in 05 or whenever that was because this guy did some great stuff with Point #1, Wonder What's Next, and This Type of Thinking Could Do Us In
305
Leo Lyons
One of the best of all times.
306
Glen Matlock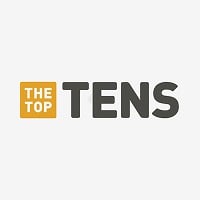 Glen Matlock is an English musician best known for being the bass guitarist in the original line-up of the punk rock band the Sex Pistols.
The original bassist of the Sex Pistols! This guy could PLAY! - shawnwalker
308
Peter Cetera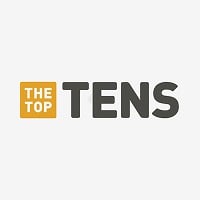 Peter Paul Cetera is an American singer, songwriter, and bassist best known for being an original member of the rock band Chicago, before launching a successful solo career.
Cetera, of Chicago fame, has some pretty good basslines, especially in the older stuff, like I'm a Man, In the Country, Mother, Lowdown, Dialogue, and Just You and Me.
310
Pat Smear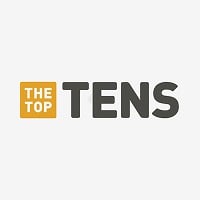 Georg Albert Ruthenber, professionally known as Pat Smear was the rhythm guitarist for the Grunge band Nirvana, and the Post-grunge band Foo Fighters..
V 1 Comment
311 Ron McGovney
312
Thom Yorke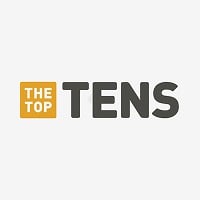 Thomas Edward "Thom" Yorke is an English musician best known as the singer and principal songwriter of the alternative rock band Radiohead.
Colin Greenwood is the bassist for Radiohead. When did Thom play bass?
He also played oboe in Radiohead
313
Nigel Harrison
Bassist for Silverhead, Blondie, Chequered Past and more. He's worked on numerous projects throughout Michael Des Barres's career, right from the start with Silverhead, to now on Michael's most recent album The Key To The Universe. - 16_and_savaged
314
Lee Dorman
The fabulous bassist for Iron Butterfly is all the way down here? His bass-playing helped put the "heavy" in their sound. Also wrote the great tune "Termination". - BobG
315
Mikey Way
Mikey Way is the best bassist ever! Best bass players go 2 the best Bands... If you don't get it it's My Chemical Romance.. Best Band EVER!
Woo go Mikey! Best bassist in the world for the best band in the world! Everyone vote him up for Mikey's sake he needs a confidence boost! He's got such a sexy speaking voice he should use it more often!
Proud Member Of the MCRmy Xxx
Mikey is definitely one of the best bass players in the world. One of my inspirations to pick up a bass actually. He should be rated higher!
3 words, Moikey fockin Way
V 42 Comments
316
Matt Freeman
If this was actually judged on ability then Freeman would be way higher up, but unfortunately he has even been outvoted by Mikey Way who's been voted up by the fan girls not because he was good but purely because he's in My Chemical Romance. Well, used to be at least, good riddance. I'm not saying that Matt is the best bassist ever but his ability to write pure gold on the bass and his work in even Operation Ivy has been severely overlooked. Also, what's this about flea having good technique? Have you seen that guy play, his ability is reasonable but damn does he have poor slap technique.
of course one of the best bassist. people just don't realize it because he plays a genre that people don't generally listen to at large. if you ever see maxwell murder live you'll know by listening to him play and the peolpes reactions. seriously, the PUNK mosh pits stopped and everyone got on each others shoulders to watch. great bassist if I ever saw one - rottoncheesedude
Freeman's work with Operation Ivy and Rancid (especially on their eponymous debut) cemented his reputation as one of the best bass guitarists (and THE best punk rock bass guitarist) of all time. Listen to Rats in the Hallway and Rejected; his lead bass lines on those songs will blow you away. Bottom line: Extremely underrated.
The fact that Mark Hoppus and Mikey Way are in front of HIM makes me want to not be a part of the human race anymore. - filuxx_
V 31 Comments
317
P-nut
wow he is so underrated. He can lay down some slap bass, a hard rock riff, a relaxing reggae bass line, and he brings the FUNK! P-Nut can lay down any style, just like 311 can lay down any style of music. Pick up any 311 song and you'll see why
P-nut is nasty. Even if you don't like 311 you have to at least respect his skills. Maybe he shouldn't be in the top 20, but seriously, hes behind Pete Wentz who absolutely sucks at bass and pisses me off hes even in the top 100.
"Coda" gets me every time. His slap bass fill in "Come Original" is downright sick as well. "What Was I Thinking, " and "Don't Dwell" intros are dope; I could go on. Underrated.
See this dude in concert,then tell me he's not nasty!
V 9 Comments
318
Toshiya
Everyone should learn from this man. Reita of the Gazette is great too but Toshiya is amazing. he has such a unique style and the whole of dir en grey just keep getting better
The best bassist in the list, even though, I would say Jun Onose, from Luna Sea, would beat everyone in the list. So yeah, J is missing
Toshiya is just wonderful!... His playing is awesome... He is the best bassist to ever walk on earth... And to crown it all he's from the best band in the world DIR EN GREY... Why is Cliff Burton 1st?... Why does Metallica get 1st preference all the time?... Toshiya is the best... He beats everyone in this list
He should be on the top ten list
Whoever did'nt vote him just never hear him playing his bass
V 19 Comments
319
Abraham Laboriel
Best. Bassist. Ever

Mainly due to the fact that he contends to be used solely by God. Best bassist alive, quite easily.
I have watched him play with the spirit of God in him. He plays prophetically and I wish I could play like him. He is the best bassist in our generation giving his all in all to God and God only. For all I know he is the best among the bests. He is world number one and he shall remain the number one
Abe's easily the best bassist alive.. His fingers work like fluid.. Guess his rating is because he's more on the religious scene.. But standing with any on this list, he's easily the best. Look out for his solos and you see what I'm talking about. Peace
So different, my mentor indeed
V 8 Comments
320
Ryan Martinie
How in the world is Shavo sitting at 30 and Ryan Martini at 42. That's pathetic! Yet again, another poll becomes a popularity contest. Shavo couldn't change Ryan's strings, much less be a considered a better bass player. I like System, but Shavo is a mediocre bass player at best. I've never struggled for even a minute to play one of his bass lines for a cover in my band and when they play live, his timing is awful. Ryan, on the other hand, is a beast live and it's an achievement to be able to play his basslines.
Seriously, Ryan is most definitely number one, turn on any Mudvayne song (ANY! ) and listen to the bass. It blows minds. I've been playing bass for about 12 years now and I still find it difficult to nail some of his lines. Only other bassists I'd even consider being better then him are Les Claypool and Fieldy and that's a pretty big stretch even to consider them.
dude u just cant beat ryan martinie, awsum bassist, great riffs, not to mention hes incredibly fast, listen to this guy live, probably one of the best there is, the only 2 guys i will say are a little better are les claypool and victor wooten, other than that im done - Vayne90
What,this guy inspired me,out of all other bassiss I've heard
V 34 Comments
PSearch List
Recommended Lists
Related Lists

Top 10 Greatest Metal Bassists

Best Slap Bassists

Best Rock Bassists
Top Ten Singing Bassists
List Stats
76,000 votes
485 listings
10 years, 349 days old

Top Remixes (141)

1. Geezer Butler
2. Geddy Lee
3. Paul McCartney
678

1. Les Claypool
2. John Entwistle
3. Cliff Burton
gemcloben

1. John Entwistle
2. Cliff Burton
3. John Taylor
Coatsy
View All 141
Posts
Best Bassists list sucks
GuitarZero
Error Reporting
See a factual error in these listings? Report it
here
.