Best Bassists Ever
The Contenders: Page 4
61
Ian Fraser "Lemmy" Kilmister
Isn't he already on the list? - Mumbizz01
62
Juan Croucier
The former Ratt bassist was essential to the early Ratt sound. -
63
Sid Vicious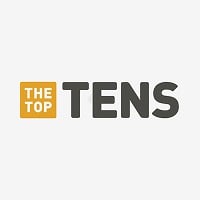 John Beverly, born John Simon Ritchie, later named Sid Vicious, was an English musician, most famous as the bass guitarist of the influential punk rock band the Sex Pistols, and notorious for his arrest for the alleged murder of his girlfriend, Nancy Spungen.
Many people don't really know this but before Sid was a junkie he could play alright. He was and will always be the king of punk
In the little that Sid did play, he was a natural while still constantly practicing... What a sad end.
It's all in the attitude. That said Glen Matlock was a really good bassist and gets zero credit.
Sid just stood their doing... nothing... - SoldierOfFortune
V 3 Comments
64
John Cooper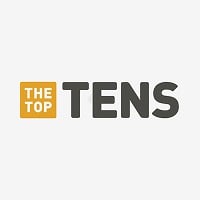 John Landrum Cooper, professionally credited as John L. Cooper, is an American musician, singer and songwriter. He has been the lead vocalist, bassist and co-founder of the Grammy-nominated American Christian rock band Skillet since 1996.
I think John is amazing. When I listen to his bass patterns in songs they sound so complex and he evidently puts a heck of a lot of effort into his songs, number 1 or not
John Cooper is awesome! He can sing while playing bass, and he's a great singer AND bassist! Go John! You rock!
Also a great lead singer
65
Glenn Hughes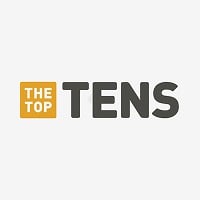 Glenn Hughes is an English rock bassist and vocalist, best known as a member of Deep Purple and the rock pioneers Trapeze, and his solo career. Hughes was inducted into the Rock and Roll Hall of Fame as a member of Deep Purple. He is acclaimed for his wide vocal range.
One of the best players. Influenced lot of bassist. For a bass player in 1976 to put David Coverdale back stage was incredible. Probably punk and new wave wouldn't be the same with out Glenn Hughes
V 2 Comments
66
Jeordie White A.K.A Twiggy Ramirez
He is the best bassist ever but bing rank 88 is not enough for this man. He's being a vocal in Goon Moon is awesome. Also he's a girl when he wears a girl clothes. But I think this is popularity contest.
He is a great bassist with alot of musicl talent, he has played in many great bands and he was part of the musical genius behind Marilyn Manson and other awesome bands
Amazing. Obviously under-rated on this list. Guess it's just a popularity contest.
Is a good bassist
V 4 Comments
67
Robert DeLeo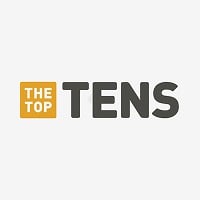 His bass Lines fit so good, his bass lines in the "core" album are just too good, he is one of my influences to this day, and on the "purple" album are just as amazing. Just love what he comes up with. Defiantly one of my favorite bass players.
The relaxing and very good bass lines in songs like "Big Empty", "Lady Picture Show" and many others, are just amazing!. Seriously, DeLeo shouldn't be in this place.. Such a good bassist, that's all
Melodic, powerful, intensely emotional bass lines. Most of STPs songs can be recognized by the bass line alone. Robert DeLeo should be closer to the top of this list!
68
Rick Savage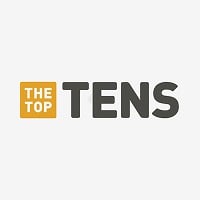 Why bassist of definitely Leppard is so low?
69
Joey DeMaio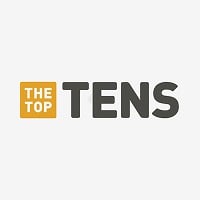 Joey DeMaio is an American bass player and main songwriter for the heavy metal band Manowar which he founded in 1980. He is also the founder and CEO of Magic Circle Music.
He can play anything, any style, he JAMS SOLO's on the bass... Top 5 at least... He is also extremely musically gifted and in my opinion can match anybody on this list! I doubt if anybody on this list matches Joey!
Come on people, listen Manowar's song Sting of the Bumblebee and then you can't say that anyone is better than Demaio. He just plays bass faster than anyone else
He lives with his Parents and Jams all day...! He is unevened by many. He spent $25k to build his own 8 string bass and totally rocks! Manowar for Life!
70
Scott Shriner
Weezer Is the best band that ever existed. Scott has played in most of their albums.
71
Bootsy Collins
Cliff Burton is an absolute joke compared to Bootsy Collins. I get that metal is more popular than funk ever was, so fans of metal will vote him as the best. But to anyone who listens to various genres, and not just metal or other forms of rock, the proposition that Burton (and Flea) are more skillful and musically innovative than Bootsy Collins or Larry Graham is truly vapid.
You gotta be kidding me that Bootsy is ranked this low. Go back over the past 40 years and just listen to what this guy contributed to the entire phenomenom of FUNK.
Bootsy definitely needs to be higher up, the guy pretty much influenced every funk bassist after him.
73 put this guy at number 1! I like my funk to be P-Funk - Himalayansalt
V 13 Comments
72
Dennis Dunaway
Dennis is a bass player on a bar with Cliff Burton and John Entwistle. He doesn't simply plunk and pluck the root note, rather Dennis roamed and danced and waltzed in and around the rhythm. I liken his work in Alice Cooper when he was paired with Neal Smith, as being as creative and as dynamic as the match between John Entwistle and Keith Moon. Dennis was able to take bass playing to a new level. Plus, he just looked cool doing the Dennis strut while performing... He played cool and he looked cool. That's a great combo.
The original bass player for rock legend Alice Cooper, this guy was responsible for many of the early Alice songs. Listen to his bass playing on stuff like "Dead Babies." He also put out a solo album a few years ago called "Bones From the Yard" that is unbelievable. Very underrated. -
Founding member of the Hall of Fame inducted Alice Cooper group. Innovative bass lines and a stage presence that vaulted the rock bass player out of the shadows to the front of the stage. His writing contributions (incl. Black Juju) provided much of the eerie lyrical and musical underpinnings of the development of the Alice Cooper character and sardonic stage show. Along with drummer Neal Smith, Dennis Dunaway is one half of the most dramatic "bottom end" in rock... Ever.
Dennis is one of the greatist rock bass players ever... Much better & more original than a lot of rock guys on this list.
V 7 Comments
73
Roger Glover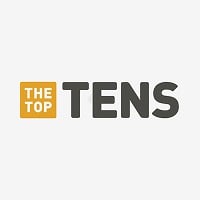 Roger David Glover is a British bassist, songwriter, and record producer. Glover is best known as the bassist for hard rock bands Deep Purple and Rainbow.
Come on man! Maybe not the best, but way back here! His unique style and killer bass riffs that put bassists like paul mcartney to shame! The leads in Highway Star are some of the best i have seen
Glover rules! His bass playing is astounding and his work with DP as well as the Black Country Communion is outstanding.
Definitely the best bass player I have ever seen in a live performance! His abilities as a producer have also contributed to Deep Purple's sound. - BobG
Should be on top 50 at least. One of the most underrated bassists. - zxm
V 5 Comments
74
D'arcy Wretzky
D'arcy is like Sid Vicious in a sense. Not about the drugs and stuff, but just that she was there to fill the spot in a band of oddballs. She brought some cool vibes to the band but she's deserving of where she is on this list.
One of the best girl bassists out there. Just listen to Gish and Mellon Collie...you'll see.
Ahhh! I looove her, I was so gonna add her if she wasn't! yaaaay!
V 1 Comment
75
Tony Kanal
Tony Kanal is one of the greatest bassists of the 90's. Just listen to his lines on No Doubt's "Sunday Morning" or "Spiderwebs". And his energy on stage is incredible.
Top Ten bassist coming out of the 90's! No Doubt is full of pure talent! Tony deserves MUCH more than this!
I'm shocked that he isn't in the top ten let alone the top 100!
76
Kim Deal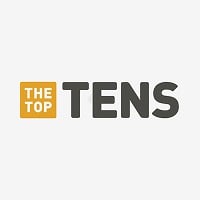 Kimberley Ann "Kim" Deal is an American singer, songwriter and musician, best known as the former bassist and backup vocalist of the alternative rock band The Pixies, and the lead vocalist and rhythm guitarist for The Breeders.
She's the main person who inspired me to pick up the bass. All her baselines are catchy and the Pixies would not have has their place in music history without her.
84? What!
The best bassist I've heard in my entire life. Should at least be No. 13 baby ( ͡° ͜ʖ ͡°) - TheOnlyFish
77
Dougie Poynter
No Dougie Poynter in the best bassists section? How is that possible?! Come on! Dougie is one of the most talented bassist for his age and has an incredible presence on stage, jumping all the time, like a restless little monkey! He's cute, that's true, but he's still an amazing performer/bassist!
Brilliant bassist and he should definitely be in the top ten. People underestimate him because he is from McFly, but they don't realize how talented each member is and they deserve more credit - sarsh0603
This guy is THE BEST!
Blink 182 fan!
Hilarious
And SUPER hot
You should vote Dougie!
KING ON THE JUNGLE 2011!
The is a great bassist
V 4 Comments
78
Simon Gallup
He was first in the Gallup poll...
Best bass player ever!
There's nothing left but faith.
One of the best
V 2 Comments
79
Phil Lynott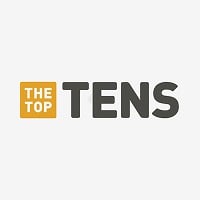 Philip Parris "Phil" Lynott was an Irish musician, singer and songwriter. His most commercially successful group was Thin Lizzy, of which he was a founding member, the principal songwriter, lead vocalist and bassist.
Just magic to watch and listen to. Should be further up the list! Has influenced many a bass player and band! U2, Kings of Lean, REM, Coldplay and My chemical romance.. To name a few ( and varied! )
Top 10 for sure! The guy personally wrote, played amazing bass, and sang more than 14 full studio albums over 12 years!
best ever he rules so amazing yngwie on bass
Such a shame to see him so low
V 7 Comments
80
Peter Hook
I used to be in the Geddy Lee and Flea camps, and I still praise them among the best. I was even partial to John Taylor among pop-rock acts, but the more I focused on Peter Hook's bass lines the more I heard or even saw the flare and mastery he had with such a unique style of the bass. Just check out the way he jams in the video for final 2 minutes of the extended version of The Perfect Kiss (long version on Substance). His playing flows with the speed, accuracy and melodiousness of a lead guitarist. New Order may be techno and not conventional rock, but Hook's talent should be considered regardless of people's tastes in music. And if you want more conventional bass, then check him out in Joy Division. Still amazing.
Awesome Bassist. Deserves To Be Higher, Joy Division Wouldn't Have Had The Same Sound Without Him.
Never before hearing joy division/ new order songs have I thought that a song could revolve around the bass line alone. The bass lines are so prominent, strong, they simply compliment each song.
Really,not top 5? One of the pioneers for the bass as a lead instrument. See Spooky
V 7 Comments
PSearch List
Recommended Lists
Related Lists

Top 10 Greatest Metal Bassists

Best Slap Bassists

Best Rock Bassists
Top Ten Singing Bassists
List Stats
77,000 votes
486 listings
11 years, 49 days old

Top Remixes (141)

1. Geezer Butler
2. Geddy Lee
3. Paul McCartney
678

1. Les Claypool
2. John Entwistle
3. Cliff Burton
gemcloben

1. John Entwistle
2. Cliff Burton
3. John Taylor
Coatsy
View All 141
Posts
Best Bassists list sucks
GuitarZero
Error Reporting
See a factual error in these listings? Report it
here
.