Best Bassists Ever
The Contenders: Page 4
61
Adam Clayton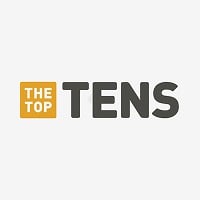 Seriously, whether or not you are a U2 fan, listen to their early material. Adam had zero experience with the bass. And look what he came up with. Riffs such as New Year's Day, the entire Achtung Baby record, Wire, Seconds, and The Ocean just to name a few. His early bass playing is what forced The Edge to think outside of the box and come up with impossibly clever riffs and chord progressions. The Edge has even admitted to it!
Please he is the best he should be at the top of this list and he is the best of all you should hear obe of U2 songs his bass is like the the soul of those songs and with the edge larry mullen and bono are like fire on stage
He is my favorite bassist and that is bias. He is pretty good especially during new years day. He is a driving force. He is someone that helps hold the band together. That in itself is a great musician. He isn't the greatest though so no #1 spots yet but he is good.
Really is a great bass man. Looks funny in every photo of him taken. Has the coolest bass created, the banana bass used in the Popmart tour. Great. The best - Jiorl
V 13 Comments
62
Stuart Hamm
I really don't know y stu hamm is this much down on the list.
Guys, Plz Listen to his solo albums & his instructional vdos & u'll recognise that he is the best bassist alive on the world today.
Not 1ly a great bassman but also a greater teacher. - bassistadnan
awsome, he uses really cool techniques and he is one of the best I have heard
listen to his music he is way better than flea..
Top 15 for sure.
V 3 Comments
63
Sting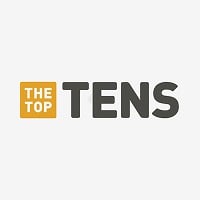 Gordon Matthew Thomas Sumner CBE, known professionally by his stage name Sting, is an English musician, singer, songwriter, multi-instrumentalist, activist, actor, and philanthropist.
Sting deserves a better place. some of the names here are nothing but bass guitar holders and they are mansioned only becouse of the name of the band they play in
Many may think that Sting's lines are easy to play, but trying singing and playing at the same time... Pure craziness!
He is the best.The best and the most talented bassist of all time - October
Sting has simply magical songs
V 11 Comments
64
Juan Croucier
The former Ratt bassist was essential to the early Ratt sound. -
66
Larry Graham
79! That's disgraceful! He invented slap bass! He practically invented modern-day bass playing! Half the people on this list wouldn't be here if it wasn't for this guy! Graham Central Station is the greatest bass album ever! This guy is the second-best bassist ever after Entwistle!
No doubt, Larry Graham is one of the very best if not the best modern bass guitarist on the list. His innovative talent lead to some of the best music ever and inspired many bass guitarists to copy his style.
If this funk legend never picked up the bass, I doubt it would still have a roll in modern music. WHAT HAS Metallica DONE FOR BASS GUITAR?!?!? - mikeford
Criminally underrated below many imitators- this dude was an innovator. And he sang. Top ten for sure.
V 19 Comments
67
Sid Vicious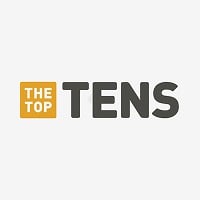 John Beverly, born John Simon Ritchie, later named Sid Vicious, was an English musician, most famous as the bass guitarist of the influential punk rock band the Sex Pistols, and notorious for his arrest for the alleged murder of his girlfriend, Nancy Spungen.
Many people don't really know this but before Sid was a junkie he could play alright. He was and will always be the king of punk
In the little that Sid did play, he was a natural while still constantly practicing... What a sad end.
It's all in the attitude. That said Glen Matlock was a really good bassist and gets zero credit.
Stop being funny.
V 2 Comments
68
Colin Greenwood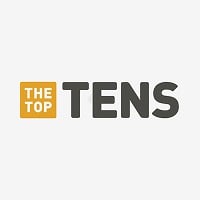 Colin Charles Greenwood, is an English musician best known as the bassist for the alternative rock band Radiohead. He also plays keyboards and synthesisers and works on sampling on the electronic side of Radiohead.
Style of music as a quiet melody and artistic
Colin taught us that less is more.
A class, understated player
69
Glenn Hughes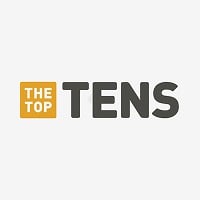 Glenn Hughes is an English rock bassist and vocalist, best known as a member of Deep Purple and the rock pioneers Trapeze, and his solo career. Hughes was inducted into the Rock and Roll Hall of Fame as a member of Deep Purple. He is acclaimed for his wide vocal range.
One of the best players. Influenced lot of bassist. For a bass player in 1976 to put David Coverdale back stage was incredible. Probably punk and new wave wouldn't be the same with out Glenn Hughes
V 2 Comments
70
John Cooper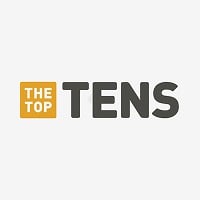 John Landrum Cooper, professionally credited as John L. Cooper, is an American musician, singer and songwriter. He has been the lead vocalist, bassist and co-founder of the Grammy-nominated American Christian rock band Skillet since 1996.
John Cooper is awesome! He can sing while playing bass, and he's a great singer AND bassist! Go John! You rock!
Also a great lead singer
71
Jeordie White A.K.A Twiggy Ramirez
He is the best bassist ever but bing rank 88 is not enough for this man. He's being a vocal in Goon Moon is awesome. Also he's a girl when he wears a girl clothes. But I think this is popularity contest.
He is a great bassist with alot of musicl talent, he has played in many great bands and he was part of the musical genius behind Marilyn Manson and other awesome bands
Amazing. Obviously under-rated on this list. Guess it's just a popularity contest.
Is a good bassist
V 4 Comments
72
Robert DeLeo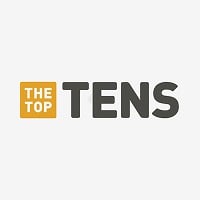 His bass Lines fit so good, his bass lines in the "core" album are just too good, he is one of my influences to this day, and on the "purple" album are just as amazing. Just love what he comes up with. Defiantly one of my favorite bass players.
The relaxing and very good bass lines in songs like "Big Empty", "Lady Picture Show" and many others, are just amazing!. Seriously, DeLeo shouldn't be in this place.. Such a good bassist, that's all
Melodic, powerful, intensely emotional bass lines. Most of STPs songs can be recognized by the bass line alone. Robert DeLeo should be closer to the top of this list!
73
Joey DeMaio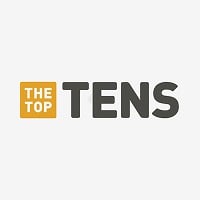 Joey DeMaio is an American bass player and main songwriter for the heavy metal band Manowar which he founded in 1980. He is also the founder and CEO of Magic Circle Music.
He can play anything, any style, he JAMS SOLO's on the bass... Top 5 at least... He is also extremely musically gifted and in my opinion can match anybody on this list! I doubt if anybody on this list matches Joey!
Come on people, listen Manowar's song Sting of the Bumblebee and then you can't say that anyone is better than Demaio. He just plays bass faster than anyone else
He lives with his Parents and Jams all day...! He is unevened by many. He spent $25k to build his own 8 string bass and totally rocks! Manowar for Life!
74
Bootsy Collins
Cliff Burton is an absolute joke compared to Bootsy Collins. I get that metal is more popular than funk ever was, so fans of metal will vote him as the best. But to anyone who listens to various genres, and not just metal or other forms of rock, the proposition that Burton (and Flea) are more skillful and musically innovative than Bootsy Collins or Larry Graham is truly vapid.
You gotta be kidding me that Bootsy is ranked this low. Go back over the past 40 years and just listen to what this guy contributed to the entire phenomenom of FUNK.
Bootsy definitely needs to be higher up, the guy pretty much influenced every funk bassist after him.
Are you kidding me? Bootsy THIS low? That's stupid.
V 12 Comments
75
Scott Shriner
Weezer Is the best band that ever existed. Scott has played in most of their albums.
76
Dave Pheonix Farrell
Not even top 100, come on he is an amazing bass player and is way better than anyone on this list. - lukestheman4
He's the best, none can hera him play because of chester's screaming. He should be in the top ten
He's terrific
have you ever heard waiting for the end?
Given up bass is awesome
V 10 Comments
77
Pete Wentz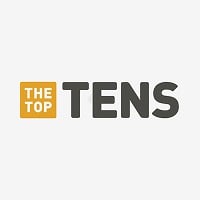 He's one of the best lyricists of the century, yes. But his bass playing isn't the best. I've only been playing for like 6 months and I can sight-read just about every Fall Out Boy flawlessly (although I have played upright for 4 years if that gives me an advantage). He inspired me to start playing though, so I'll give him props for that.
Pete is the bassist with the best style yeah...!
Fall Out Boy Rocks...!
Not the huge bassline solo kinda guy but he is a good bassist and an even better lyricist
Better bassist than Cliff Burton, David Ellefson, and Tom Araya!
V 10 Comments
78
Dennis Dunaway
Dennis is a bass player on a bar with Cliff Burton and John Entwistle. He doesn't simply plunk and pluck the root note, rather Dennis roamed and danced and waltzed in and around the rhythm. I liken his work in Alice Cooper when he was paired with Neal Smith, as being as creative and as dynamic as the match between John Entwistle and Keith Moon. Dennis was able to take bass playing to a new level. Plus, he just looked cool doing the Dennis strut while performing... He played cool and he looked cool. That's a great combo.
The original bass player for rock legend Alice Cooper, this guy was responsible for many of the early Alice songs. Listen to his bass playing on stuff like "Dead Babies." He also put out a solo album a few years ago called "Bones From the Yard" that is unbelievable. Very underrated. -
Founding member of the Hall of Fame inducted Alice Cooper group. Innovative bass lines and a stage presence that vaulted the rock bass player out of the shadows to the front of the stage. His writing contributions (incl. Black Juju) provided much of the eerie lyrical and musical underpinnings of the development of the Alice Cooper character and sardonic stage show. Along with drummer Neal Smith, Dennis Dunaway is one half of the most dramatic "bottom end" in rock... Ever.
Dennis is one of the greatist rock bass players ever... Much better & more original than a lot of rock guys on this list.
V 7 Comments
79
Roger Glover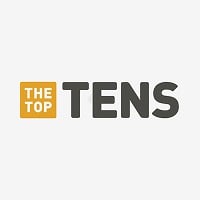 Roger David Glover is a British bassist, songwriter, and record producer. Glover is best known as the bassist for hard rock bands Deep Purple and Rainbow.
Come on man! Maybe not the best, but way back here! His unique style and killer bass riffs that put bassists like paul mcartney to shame! The leads in Highway Star are some of the best i have seen
Glover rules! His bass playing is astounding and his work with DP as well as the Black Country Communion is outstanding.
His bass solo in Pictures of Home by Deep Purple is awesome and revolutionary! I'm talking about a bass solo he played in 1972! - Metal_Treasure
Should be on top 50 at least. One of the most underrated bassists. - zxm
V 4 Comments
80
Tony Kanal
Tony Kanal is one of the greatest bassists of the 90's. Just listen to his lines on No Doubt's "Sunday Morning" or "Spiderwebs". And his energy on stage is incredible.
Top Ten bassist coming out of the 90's! No Doubt is full of pure talent! Tony deserves MUCH more than this!
I'm shocked that he isn't in the top ten let alone the top 100!
PSearch List
Recommended Lists
Related Lists

Top 10 Greatest Metal Bassists

Best Slap Bassists

Best Rock Bassists
Top Ten Singing Bassists
List StatsUpdated 30 May 2017
74,000 votes
471 listings
10 years, 177 days old

Top Remixes (134)

1. Les Claypool
2. John Entwistle
3. Cliff Burton
gemcloben

1. John Entwistle
2. Cliff Burton
3. John Taylor
Coatsy

1. Jaco Pastorius
2. John Entwistle
3. Cliff Burton
Darky
View All 134
Posts
Best Bassists list sucks
GuitarZero
Error Reporting
See a factual error in these listings? Report it
here
.