Best Bassists Ever
The Contenders: Page 7
121
Donald "Duck" Dunn
He is the best, end of discussion. Don't know him? Go find out then!
RIP, Duck Dunn. No one had the same prowess like you. You rock.
Donald played with a saense of rythym second to none... His style of playing coupled with the layed back presence c/w the pipe in his mouth were entertaining to say the least.
122 Steven Severin
123 Mark Mendoza
124
Marcus Miller
Wow, I cannot believe Marcus was not in the top 10. He is simply amazing... what is more amazing I have yet to see Stanley Clark listed. There are many great bassist listed... that are part of a band... listed here, but as far as being a creative musician. One who can live without another guitarist well there are many bassists not mentioned. And Stanley Clark, Jaco and Marcus are all top 10 material.
simply the greatest bassist in these moment playing, with a lot of groove to give to the others bassist!
A mester!
Cliff Burton No 2 and Marcus Miller and Mark King 53 & 49 come on guys WAKE UP and listen more music its a non-sense

I don't understand why he is low on the list, that's nonsense. Sid Vicious could barely play and he is way higher!
V 17 Comments
125
Saga
He always giving a fan service like molest and licking his bass in a sexy way... His rhythm is perfectly absorb with the music... A genius composer. Can play a 5 string bass. He is the SEXIEST BASSIST EVER...
High skill, unique rhythm, fast learning.. He create the music, create the melody, create the love
His skill as a bassist is one of the best I've ever heard. His talent as a composer is top notch.
He has created nice, unique and interesting bass line. And that's what make Alice Nine's songs shine more. I never get tired listening to his bass line and his performance on the stage. Moreover, he's also one of the main composer of Alice Nine's songs, which makes him more awesome.
V 30 Comments
126
Mike Gordon
Uh yeah keep it moving on up the list. You guys are nuts if you think he deserves to be this far down the list. Cactus drops bombs. And PHIL LESH IS TOO FAR DOWN THE LIST AS WELL.
Just listen to his solos compared to some others ranked before him. He may not have the "rock and roll" or metal look but that to me says even more about his bass playing. The bass is not what you see but what you hear.
Bootsy I can understand, but the the guy from guns and roses is right out. I can get down to some Les, Squire and Lee but Mike is a bad ass! Come on, peeps let's get Mike up this list!
Cactus! He never plays a bad show. Never has a bad day!
V 6 Comments
127
Hugh McDonald
I think Hugh deserves a far better ranking on this list. A very humble guitar genius is Hugh. He deserves more votes.
He may not be an offical replacemet of Alec John Such, but he is still amazing. The work on Livin' On a Prayer and Keep the Faith... Pure Genius
128
Lee Sklar
He is the consummate genius behind so many great songs. He can do anything... from James Taylor and Phil Collins to Billy Cobham (extremely Complicated Jazz)! Can do anything and is often called in to lend his expertise when needed to replace other's bad bass tracks.
Really, really intelligent choice. That explains why he's down here at 120.
V 3 Comments
129
John Campbell
I think according to his performance his rank should be in top 10.
V 1 Comment
130
Pino Palladino
Should be in the top 20; aside from the Who, plays with Mayer, Gilmour, Nine Inch Nails, Gabriel, etc. - no one as versatile - simply listen to the fretless on Paul Young's 'Wherever I lay my hat...'; from Wales, perhaps why overlooked on this post...?
Come on people you don't jump into the top 10 bass player John Entwhistle's shoes if you can't play! ! ! - peterzabriskie
Shame to see Pino down here he's wonderful to listen to and so very talented shame...
Probably the most sought after bassist of our time and music sheep don't even know who he is?
V 1 Comment
131
Steve Fossen
Listen to "Crazy on You"... great bass line! - wildchild
132
Rick Savage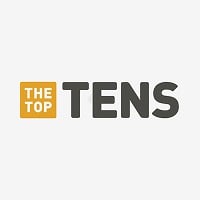 Why bassist of definitely Leppard is so low?
133
Bob Daisley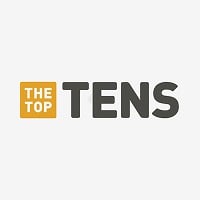 Robert John "Bob" Daisley is an Australian musician and author. A bassist and songwriter best known for playing in the Ozzy Osbourne band multiple times throughout the 80's and 90's he has also associated with Black Sabbath, Rainbow, Gary Moore and Uriah Heep.
Bob Daisley's body of work is pure bass playing and songwriting perfection.
Australian played for Kahvas Jute, Blizzard of Ozz, Rainbow
134
Mat Sinner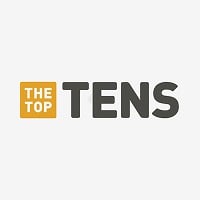 Mat Sinner is a bassist, vocalist, songwriter and record producer from Stuttgart, Germany. He is best known as the bassist and primary songwriter for the metal band Primal Fear.
135
Phil Lesh
A utterly gifted bassist who held the dead together delivering phil bombs across the large expanse of crowds. This is a bass player ever who is clearly noticeable throughout any given song delivering beautiful and critical combinations of notes to complement the genius of garcia.
Melody, lead, harmony, improv, rock, blues, jazz, funk, bluegrass, Phil does it all with great chops and style and always very tasty. More than just a bass player... A true musician. Phil is definitely a great and most obviously overlooked on this list.
If you've never heard his sonic boom in a Dead (or any other band he's played in) you've never actually had goose bumps from a bass player.
My favorite bass player EVER! - so fun, so unique and original and so unencumbered by preconceived notions of what a bass player is supposed to do. A dancer's dream.
V 14 Comments
136
Oteil Burbridge
Oteil is one of the top two greatest, current bassists. Victor Wooten says he's the best. His work with Aquarium Rescue Unit is way ridiculous! I'd invite anyone on the list to try and do what he does on some of those songs and in some of those jams. Free form Jazz isn't for everyone taste-wise, but that is extremely complicated stuff. What's more, his lines compliment everything he plays on. Like any good bassist he definitely knows his place in a group. He can do some ridiculous things during a bass solo, but during a verse you might not notice him at all because he knows just what to play to support the overall melody. Favorite bassist by far!
Obviously people know too little about Oteil and the Brothers. He is so good on so many levels. Definitely a top 25 guy. - mdp1970
Listen to the bass guitar on Tedeschi Trucks Band's live album and then you'll know why he should be up at the top.
137
Taiji Sawada
He is way way better than Heath... Why is Heath on the higher rank than Taiji? Taiji is the master of tapping, slapping, picking, everything about bass. This is a shame
He's very talented, yet still un-credited. - Kodou1496
He has the better balance of feel and technicality against most of the bassists hear. Taps, slaps, and does just about everything with a bass or sometimes an acoustic
He's a real talent. No other word.
V 3 Comments
138
Sumon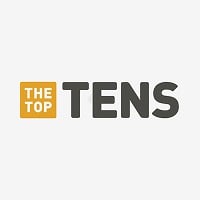 Saidus Salehin Khaled (Sumon), is a bass player, singer, songwriter, composer, music producer from Bangladesh and the vocalist and bassist for the rock band Aurthohin. He is known as "Bassbaba" (Father of Bass) among his fans and audiences for his bass guitar playing.
Awesome bassist. He can play his bass holding it behind his neck and even with his teeth like Jimi Hendrix! This guy is really awesome!
HE is the best I think in our country. I think from abroad, all will be amazed. Really!
The bassist from bangladesh well the pint is that people have not heard os this band whish is dominated amazingly by this bass player and his amazing teeth breaking solos.
GOt to GOogle and download the song Guti by Aurthohin to have a look at his skills.
I wish you could enjoy his live performance...
His Rhythms,Solos & slapping are second to none
U should check some of his songs such as "The Guti Series" and U'd find by yourselves why I'm saying this
V 13 Comments
139
Carlos D
Just listen to all his work. Regardless if he left, he is one of my all time favorite bassists and my main bass idol. He is the reason I respect pick bass and enjoy the tone more than fingers.
Carlos D is one of the bassists that isn't very technical but has a great sound. I prefer listening to him than Flea / Cliff Burton any day. I get chills every time I listen to the end of Not Even Jail.
get all their albums, wrap yourself in them, and after a while you will want to see them live. by that time you will most definitely agree he should at least be on this list somewhere.
Gotta be my favorite band and favorite bassist. I'm a drummer, but every time I listen to songs from Interpol like The New, it makes me wanna put down the sticks and pick up a bass.. still love drumming though..
V 2 Comments
140
Timothy B. Schmit
He should be ranked much higher since he sings while playind, and, as a bass player myself, that is a very difficult thing to do.
He plays with the Eagles. He is amazing. Listen to Hotel California. He does an smazing job and deserves at least top 75.
Schmit does play Hotel California on Eagles Live, but that's Randy Meisner playing bass on the original recording.
Top 75? I think he should in the top 20
V 2 Comments
PSearch List
Recommended Lists
Related Lists

Top 10 Greatest Metal Bassists

Best Slap Bassists

Best Rock Bassists
Top Ten Singing Bassists
List StatsUpdated 22 May 2017
73,000 votes
471 listings
10 years, 169 days old

Top Remixes (134)

1. John Entwistle
2. Cliff Burton
3. John Taylor
Coatsy

1. Jaco Pastorius
2. John Entwistle
3. Cliff Burton
Darky

1. Geddy Lee
2. John Entwistle
3. John Paul Jones
ryanrimmel
View All 134
Posts
Best Bassists list sucks
GuitarZero
Error Reporting
See a factual error in these listings? Report it
here
.