Best Basketball Shoe Brands
The Top Ten
1
Nike
Great in all fields, style, durability, science, and has the best basketball player endorsers. NICE

They are the best you can basicly fly with them all the good basketball players use them and they are very good quality they are the best shoes ever in history and will always bee they are to good the are supper good
Good shoes
Famous
Almost every player wears the shoes brand
Amazing feel and comfort and always break in quick
V 72 Comments
2
Air Jordan
Man why isn't Jordan right up behind Nike? These shoes are are easily the second best. They're comfortable, stylish, and fit your feet perfectly. No wonder they have the best athletes in the game endorsing their product.
Come on now Jordan is right behind nike the only people that wear adidas is d rose and a couple other guys
From my experience Air Jordans are the most comfortable basketball shoes because anyone can wear them no matter how wide or thin your foot is, and they don't make your feet sore
They are really good shoe they feel comfortable plus the best athletes like Carmelo Anthony, Russell Westbrook, and Blake griffin endorsing their products
V 37 Comments
3
Adidas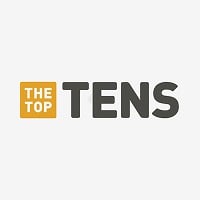 Adidas AG is a German multinational corporation, headquartered in Herzogenaurach, Bavaria, that designs and manufactures shoes, clothing and accessories. It is the largest sportswear manufacturer in Europe, and the second largest in the world. They were first founded in July of 1924 as Gebrüder Dassler ...read more.
Thanks for allowing me to vote for you guys it is such an pleasure and I was hoping if I can contact with you guys I am really proud that you are the best companies that make best shoes
NUMBER ONE SHOE BRAND! They are not expensive and very reliable. Unlike other shoe brands. They don't get dirty easily also (like some shoe brands)
Great value for your money. Very reliable and durable yet still comfortable and stylish. If you want a good basketball shoe for the amount of money you pay go with adidas.
I think these are great basketball shoes and are made for anything I love adidas
V 30 Comments
4
Under Armour
It's comfortable, great, supports, durable, economic and users friendly, crazy little thing
Have the Stephen Curry Ones and Twos. most comfortable basketball shoe out there with the charged cushioning going all the way to the toe in the Curry Two. Highly recommend this shoe brand.
The best brand you could get and I got Nike b-ball shoes and I broke my heal with the Nike shoe and that was the first time I got Nike and the last
Most comfortable shoes EVER!
V 36 Comments
5
Reebok
I really recommend the kamikaze 2 mids, at first it will hurt the bone on the outside of your foot, but after like the 4th time wearing it, it turns super comfortable and it looks good too
Reebok should be first because of their success with the amazing reebok pumps.
Have some that I played 200 games in. No wear at all these are the est
Great shoes like questions and answers and one of my favorites the pumps. Love DMX and Hexalite technology
6
And 1
stylish, great support, durable, and very affordable.
I always wear and one when I ball because it gives you durable hop quickness on the court and strength for ANY FULL COURT GAME
I have to admit they are affordable,
Best in style and value the only problem is that the glue they use is not string as soon as u glues it back with a better one it wil last. tai chi's, rockets, xcelarate and the best one is Too chillin
V 5 Comments
7
Ewing Athletics
Stylish, durable although they are sorta bulky
Absolute classics should be in the top 10
What are those
8
Anta
It's unique, an upcoming brand, and heavily recruiting top athletes.
Good looking basketball shoes... most of their designs would be sold out if they had a Nike logo on them
I like it... more than Adidas Nike and Reebok..
Performance basketball kicks at $120
V 2 Comments
9
Li-Ning
Stylish, New Brand, New Breed, Unusual, Uncommoner, Innovative not Imitative, and at this point... Absolutely no fake look a likes.
Li Ning is awesome. Better than And1 and Under Armour
Stylish love the shoe and also my favorite basketball player is signed with them WAY OF WADE!
These shoes are stylish, and really comfortable. Best basketball shoes I've ever had.
V 6 Comments
10
New Balance
These shoes SUCK. they are ugly and don't break in quickly. Also, they aren't comfortable and are lacking the elements needed in a basketball shoe.
These are alright performance wise but they are worn by the legend himself MATT BONNER
I don't like them at all
The Contenders
11
Shaq
Stylish shoes but not comfortable. The cardboard inside the shoe came off in at least a month of hard basketball training. I do not prefer these shoes, but they are inexpensive.
You can get them for $15 at Walmart!
Awesome shoes! Affordable as well
Shaq is Jesus hail Shaq
V 1 Comment
12
PEAK
Great style and durable!
Amazing and cheap shoes
Have had and still some signature big name athletes such as tony Parker, Kyle Lowry, javale McGee, Shane battier, dorell wright, George hill, Jason Kidd, Michael pietrus and Kevin love
Lots of attention devoted to quality control and details of the shoes. might be a little heavy, but specializes in cushion. recently signed Howard.
13
Converse
Because I've had converse and their great with basketballs games like main games so I would call them basketball shoes though but that's my option though but I'm in love with converse though well everyone that votes for converse is a smart choice because they give you more support in your shoots and your foot motion well picking converses is the smart choice though bye
Oh come on people converse is a classic chuck Taylor made them his shoe it's comfortable and it not that expensive this needs to be number four at the most
These much and aren't comfortable
The converse weapons are probably the best basketball shoes by coverse
V 2 Comments
14
Fila
They so popular, cool, comfortable, brand new, shoes
Grant hill wore these as a signature shoe
Basketball shoes are comfy and cool
15
BrandBlack
These shoes rival the big ones in both quality and looks. Plus they go for about $90-$120, these are a steal. The traction is among the best for indoor use and their new "Future Legend" model is amazing. Search them up.
Jamal Crawford Crossover 1 and 2 brand shoes. It's so good shoes and you can't see this shoes anywhere except in USA. If you want a shoes that you can't see anywhere. This is the best.
Sexy+performance, top 7 at least. Search them up.
Nice
V 5 Comments
16
D Rose's
Not a brand they are adidas
17
Starbury
Best shoe n the wrld.. Peeps should endorse this more... My brothers are just doing it for the money rather than the feel...sad that the truest race in the world have turned against their core principles
18
Accel
This is the BEST BRAND ever! My brother has it and absolutely LOVES IT!
19
World Balance
Nice shoes.. and durable
Great shoes and value for money. Excellent durability specially as an outdoor shoe!
PROUDLY FILIPINO
20
Diadora
Don't even make basketball shoes
What are those
LOL THESE ARE SOCCER CLEATS
PSearch List
Recommended Lists
Related Lists
Top 10 Best Shoe Brands

Top 10 Best Looking Shoe Brands
Top Ten Best Running Shoe Brands
Coolest Shoe Brands
List Stats
1,000 votes
41 listings
7 years, 49 days old

Top Remixes
1. Nike
2. Air Jordan
3. Adidas
andrew16nguyen
1. Air Jordan
2. Nike
3. Reebok
heidi9876
Posts
Error Reporting
See a factual error in these listings? Report it
here
.