Best David Lee Roth Songs
This is a list for who likes the solo career of David Lee Roth, a member from Van Halen.

1 California Girls

This is a nice song from The Beach Boys, but with David Lee Roth is much more better! Highly recommended! - Jean666
This song rather number 1 or number 2. 'Cause this is not only my favorite song by him, it's also the best cover I've ever heard.
2
Just a Gigolo

3
Yankee Rose

This is the best song! The guitar at the intro is awesome! Highly recommended! - Jean666
Gregg is a beast on the drums he was my dads drum teacher
4
Just Like Paradise

Just Like Paradise is definitely first for me, but Just A Gigolo should be second for sure!
This is one of the best songs not only by Diamond Dave, but one of the best songs ever!
This one should be the best song, but I like it, too. I recommend it! - Jean666
5
Goin' Crazy!

This one is awesome, including the video of this song! I recommend it, too. - Jean666
6
Shy Boy

7
Tobacco Road

8
Damn Good

The best song from steve vai 😂, absolutely the best song
9
Slam Dunk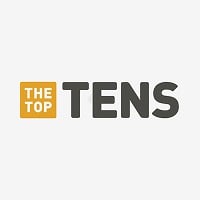 10
That's Life

The Contenders
11
A Lil' Ain't Enough

Amazing song, catchy chorus, good riff and solo performed by inspiring guitarist Jason Becker, who was unable to tour for this album because of him being diagnosed with ALS shortly after recording. Anyways, listen to this song and you will realize why this is THE best David Lee Roth solo song.
This one is awesome! It has a nice riff! Check it out! - Jean666
12
Lady Luck

13
Sensible Shoes

Looks like a country song, but it's good. I like it! - Jean666
NIce tune for such a clown.
14
Ladies' Nite In Buffalo?

15
Loco del Calor

16
Stand Up

17
Ice Cream Man

18
Baby's On Fire

19
Skyscraper

BAdd New Item