Best Dwayne 'The Rock' Johnson Movies
The Top Ten
1
The Rundown

THIS IS GREAT. SHOULD BE AT number 1 BETTER THAN THE SCORPION KING. IT'S A MIXTURE OF COMEDY, ACTION AND ADVENTURE. PLEASE VOTE
You are smart actor of the world I greatly admire you.
Just... Wow.. I could marry him. Perfect in this movie from all aspects of entertainment. We need to see more movies like this from him!
I think Dwayne Johnson has a very likable presence but most of his movies are predictable.
2
The Scorpion King

DEFINITELY THE FIRST GREAT ACTION HERO OF THE 21ST CENTURY. WHO DOESNT LOVE THIS FAST PACED ADVENTURE THRILLER! THE ROCK EXHILARATES INTO HOLLYWOOD WITH THIS AMAZING PORTRAYAL OF A HERO. THE FILM HAD HEAPS OF SUCCESS AND IT IS ACTUALLY ENJOYABLE!
The Rock is a Wrestling legend and a Film sensation, he makes memorable movies and this is his best work!
Definitely the greatest, One of the best Action Movies ever made, everyone knows this movie and its Main character, A Great Hero and inspirational
What's the name of this ladies
3
Hercules

This movie has Best storyline and the character of hercules is awesome
Best movie of Hollywood, I have watched ever.
Best hollywood movie I ever watch...rock is really rocking
Favorite Rock movie!
4
Central Intelligence

Johnson plays against type and pulls off a quirky, fun character with depth!
How is this not #1
It was so funny how is this not on number 1 it was amazing and I peed my pants with all the laughter
Best movie ever made
5
Jumanji: Welcome to the Jungle

I love the fact the approach to this is on a unusual adventure spin you should never compare original with better a render but the most brilliant thing happens Jumanji with
Robin Williams was a fun rocking ride that suited the vibe of it's time just like this version will keep Jumanji in the minds off the generations to come you grow up with these films and smile that the joy can be yours whenever you desire on DVD or
Blu ray I adore both opposite takes on the legend
Best Movie Ever Created Like EVER!
Best movie ever
I liked this!
6
Doom

He'd the kind of bad guy you need in an action movie
This movie is awesome and he is great in it. Action perfection!
I think good movie belong from Rock
Very Good.
I Am Fan Your Movies.
7
Fast & Furious 6

What the hell. I watched ALL his movies because of this one this should definitely be number 1!
This should be the 2nd one
11 ARE you KIDDING... Fast & Furious Six Is The Best Rock movie EVER made
Dwayne -the rock johnson boy friend kathline keys girl friend
8
Furious 7
It has all the stuff in it! Thriller, romantic and most intelligent plot I have ever seen
Furious 7 is just awesome in its own way!
Excellent movie, rock kills it
A must watch movie for everybody
9
Faster

HE IS SO HOT IN THIS MOVIE! AND HE LOOKS GREAT WITH A GUN. DWAYNE "THE ROCK" JOHNSON I AM YOUR NUMBER ONE FAN I LOVE YOU so MUCH!
It's really t0oo G0od...
You are real super Hero. I like your movies also.
I want work with you in your movie
Best rock movie ever should be number one all time
10
Moana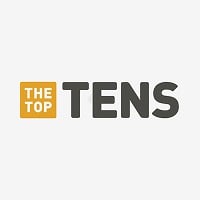 Moana is the protagonist of Disney's 2016 animated feature film of the same name. Born on the island village of Motunui, Moana is the daughter of Chief Tui and Sina, with an inherited love for the seas and voyaging. When her island becomes endangered, Moana is chosen by the ocean to journey across the ...read more.
I give Moana a 9.5/10 (perfect animation, powerful characters and a heavily creative story) and actually would love to experience Moana and Maui being each other's lovers.
Nice animated movie, I love it, I think it's one of the best animated movie in the world.
Dwayne Johnson does an fantastic performance as Maui recommend this movie
Its lit everyday bro with that disney channel flow 5 mill on YouTube in 6 months never done before passed all the comp
The Contenders
11
Journey 2: The Mysterious Island

Awesome movie... A family movie with so many hilarious moments... This is better than doom
Amazing movie better than scorpion king
This movie is too good. I like adventure movies,I like the Rock
Wonderful
12
The Fate of the Furious

13
Fast Five

It's my first movie of Dwayne Johnson and I like it very much
It's a great movie..
Must watch!
Dwayne - the rock johnson boy friend kathline keys gril friend
Dwayne johnson boy friend kathline keys gril friend Dwayne Johnson and I like sexy Dwayne Johnson Dwayne johnson boy friend kathline keys girlfriend
Sexy Dwayne johnson boy friend kathline keys gril friend kathline keys
Dwayne Johnson wll you marry me Dwayne Johnson kathline keys Dwayne Johnson
14
Gridiron Gang

This was a very touching movie. It was well made. It also has a very simple yet important message behind it. Never give up! Everyone makes mistakes
This is a inspirational movie... Love it!
Love this movie. Great inspirational movie. Dwayne is awesome as a coach.
Way Better Than Doom
15
Walking Tall

It was a movie that wasn't just about fighting. The movie was more about hometown pride, and about doing what was right. The Rock played this role well
It was a very good action movie
Rock was great in Walking Tall. I loved it.
Should be number two of best rock movies
16
San Andreas

I thought that San Andreas was a really great movie all the way though
It is amazing movie I love it to start to finish (I love Dwayne Johnson)
Best Dwayne Johnson movie ever! On a scale from 1-10 is 11
New movie, just watched in theatres... and it is awesome! Has Alexandra Daddario as well, it's real good. But the rock really makes that movie one of my favourites.
17
Race to Witch Mountain

Great movie Must be at least TOP 3
Awesome movie rock...killed it
I love you rock lalallalalalala
18
The Game Plan

That girl was TOO cute. Funny movie.
Good movie I like football
It was a very heartfelt and caring movie almost made me cry I think it was beautiful very touching he would have given up anything for that little girl but they chose each other instead nice exclamation point
Amazing movie... One of the best
19
The Mummy Returns

Is a good movie
GREAT ONCE GREAT MOVEI IN THE
It's. Very good film
Great movie
20
G.I. Joe: Retaliation

Nice movie
Soper movie
21
The Other Guys

Aim for the Bushes
Cue: Hero - The Foo Fighters
22
Baywatch
It's not even out yet but it's going to be fun
Rusty Phallic and Kowalski Amaya (without an emo swoop/Polish accent) are the main characters here.
sucks
23
Snitch

Wow! #19,should be #1 his best movie hands down! The rundown is also my other favorite from him so can't complain but if u guys haven't seen this what are u waiting for!
Watched it last week. Great Movie! Movie of the year so far. One of the best Movies I've ever seen. That's the best 'The Rock' Movie I've ever seen! #ThankYouRocky
I think it was a very good movie full of action and suspense I loved it
Should definitely be in the top 5.
24
Tooth Fairy

This Is His Best Movie I Watched It 50 Times I Love Dwayne Johnson Character Here He Is So Good In This Movie Really Nice And Awesome Movie Must Be Top 1
Best Movie! Its also sad.
It wary cool movie
This movie is the rock.this is my 100 time I have watched the dwayne johnson movies. Keep doining your thing rock
25
Get Smart

Even though he was not the main character, Dwayne Johnson was VERY funny in this movie
Its awesome, this is one of the best movies I have ever seen
26
Pain & Gain

Only movie which makes us think that Dwayne should stand as a senate
Coming soon... Dwayne Johnson as Rusty Phallic and Mark Wahlberg as General Seminal
Great
Hindi mt net pr dalo yr
27
Planet 51

28
Empire State

Dwayne Johnson (or should I say Rusty Phallic? ) must have sex with both Emma Roberts (as Marijuane Strauss in my live-action Fairy Tail remake whereas I play Natsu Dragneel) and Liam Hemsworth!
29
Welcome to Jungle

Welcome to the jangle is the best movie
Like the movie, but WRONG PICTURE
30
Jumanji: The Next Level

31 Rusty
32
Rampage

I absolutely loved this movie it was very entertaning and much action. I do not know how this is so far down. I think it's a great movie and I recommend you to watch it.
33
Skyscraper

I really love this movie
34
Beyond the Mat

35
Fast & Furious Presents: Hobbs & Shaw

BAdd New Item