Best Female Fronted Metal Bands
johnnywhiplash
The Contenders: Page 3
41
Sister Sin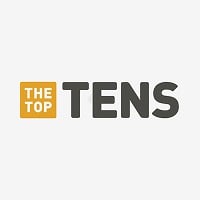 Sister Sin was an "old-school metal" band from Gothenburg, Sweden. The band released four full-length albums, with the most recent Black Lotus released October 27, 2014. Sister Sin toured in Europe and North America with bands such as Slayer, King Diamond, Lordi and In This Moment before splitting in ...read more.
Old School Metal with a modern twist. I love it, but this group would be nothing without the amazing Liv Jagrell. She is the backbone of the group, with her amazing, gritty and dirty voice! WHY are they not bigger? It's melodic, hooky and great rock n' roll!
Sister Sin are amazing! Old school riffs with the new sound. I came across there music not long ago and I just can't stop listening to them! Seriously check them out!
Actually real metal, and not bad.
Number 1 in my book!
V 3 Comments
42
Acid King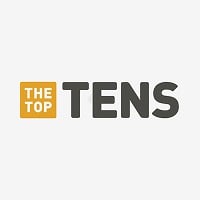 Acid King is a stoner metal band from San Francisco, California. It was formed in 1993 by frontwoman Lori S., drummer Joey Osbourne and bassist Peter Lucas.
Good Stoner metal band. There sound is unique and her voice is also. Funny there song startedplaying when I saw this.
43
Dreaming Dead
Liz Schall rocks on guitar while screaming the 'Death; Chuck Schuldizner' vocals
44
Stream of Passion
Stream of Passion has Marcela Bovio, who sings like a Goddess! They have amazing music quality and I listen to their album Embrace the Storm on a daily basis. They're new album is really good too! Seriously, 'Wherever you Are'is an amazing bolero that will obsess you :3
Marcela Bovio is just suberb!... Without a doubt, Stream Of Passion is one of the best prog/symphonic bands out there
45
Cadaveria
A unique band composed of great musicians. It has so many different styles that only the label "Horror Metal" is appropriated to describe it.
Cadaveria herself is a talented singer, capable of great range from guttural growl to pure clean.
She's also an excellent songwriter, and the lyrics mirror her soul and also deal with art, death and magic.
A powerful introspective travel that makes the songs so communicative that they encourage people to undertake great things.
Those who don't know the band should listen to: Spell, Blood And Confusion, Anagram, Flowers in fire...
Cool band great voice mixing different singing styles. Dark atmospheres from death metal to gothic.
Just got cadaveria new album horror metal and I cannot stop listening to it. Good sound with great vocals.
Unique voice! One of the first girl in the metal scene since 90's. Aggressive and mysterious.
V 1 Comment
47 Without Mercy
48
Skeptical Minds
I simply like them and like the voice of Karolina. They must be at a better place.
Belgian electro-metal, strong metal riffs and clean female voice of Karolina Pacan, will give you shivers!
V 1 Comment
49
September Mourning
Awesome live show!
Simply a really good new band with cleanscream female vocalist.
50
Icon for Hire
This band is amazing! Saw them live and the energy from the entire band was just incredible. Ariel does what few female fronted bands can and makes the music with a clean, beautiful in-your-face voice while the riffs and beats are off the chain! Absolutely my favorite!
Found them in the "Top female fronted metal bands" they're not metal but they're an awesome band!
Although her vocals aren't the best in the world, she has passion and that's what I love.
These guys are amazing, listen to Get Well and Make a Move!
V 3 Comments
51 Abriosis
52
Mandragora Scream
I like this band. The singer has a cool voice. - FancyTeaCup
53
Theatre of Tragedy
Pure Doom metal when they begins.
The godfathers of the genre. Aegis is the best album ever!
Velvet darkness they fear... Truly a dark album. With Livs angelic voice and Raymond's angry vocals. They really are the beauty and the beast.
Bring forth ye shadow
V 3 Comments
54 Infinited Hate
55 Destiny Potato
56
Sleeping With Sirens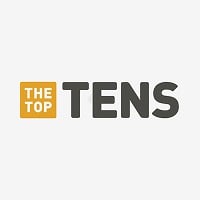 Sleeping with Sirens is an American Rock band from Orlando Florida. The band formed in 2009. SWS lead singer is Kellin Quinn
Ugh... so triggered Kellin Quinn is clearly a guy... not only a guy but attractive guy... this is not a female fronted band
Sleeping with sirens are not a female fronted band. KELLIN QUINN IS A DUDE
So sick and tired of people saying he's a girl
DEFINITELY CONVINCED KELLIN IS A QUEEN
V 1 Comment
57
Vixen
LOVE VIXEN, Janet Gardner has an amazing voice.
58
Nemesea
Nice symphonic metal band. I like their music, especially their last album "The Quiet Resistance". Just hear "Caught In The Middle" and you all understand.
I like speed music they play! Manda's voice is incredible! I listen their music during trips and it's really gives me a power!
The best symphonic metal band ever! JUST LISTEN! Their "MANA" album is something! I like "Mortalitas I Moriendum Tibi Est" from "MANA" album!
V 2 Comments
59
White Skull
Power Metal Band from Italy. Vocalist Federica "Sister" de Boni is one of the best female metal singers in the world. Check out their new album "Under this Flag".
I'm agree with you
this band is so cool and the singer is so good at singing this kind of metal
also Sister Sin is cool and Hysterica or the old ones like Vixen
60
Unleash the Archers
Unleash the Archers is the best band to come out of the frozen north. From the powerful vocals to the intense guitar and drums, this band has everything that any metal fan could want. Not to mention their music videos which have awesome visuals and great costumes and sets.
They provide a perfect blend of Melodic Death Metal with Power Metal. Not just the best female fronted metal bands, but one of the best metal bands period.
Brittney's vocals are from another planet. She's in her own league. Add to it highly competent instrumentalists, and you're in for a treat. I'm so happy that I got to find them.
I like this one the best. Brittney Slayes is a great singer, Nikko is a great bass player, Scott is a great drummer, and Grant and Andrew are great guitar players and unclean vocalists.
V 3 Comments
PSearch List
Recommended Lists
Related Lists

Best Female Fronted Rock Bands
Top Ten Female Fronted Christian Rock Bands

Best Female Fronted Japanese Rock Bands

Top Ten Best Female Fronted Bands of the 1990s
List StatsUpdated 28 Jun 2017
12,000 votes
281 listings
9 years, 31 days old

Top Remixes (38)

1. Nightwish
2. Within Temptation
3. Xandria
efasio

1. Epica
2. After Forever
3. Tristania
Rari

1. Epica
2. Nightwish
3. Lacuna Coil
Evatallica
View All 38
Posts
Error Reporting
See a factual error in these listings? Report it
here
.