In This Moment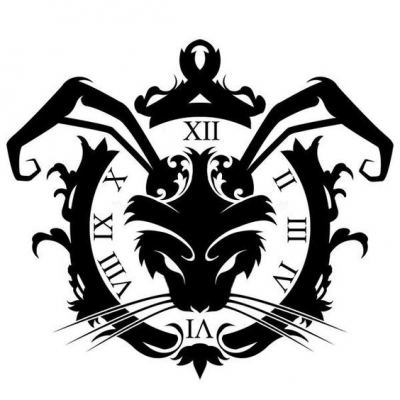 Found on pinimg.com
Comments
Top
Popular
Newest
Though I like many of the bands on this list, In This Moment is not only my favourite listed, but my favourite overall. Why? Firstly, the lyrics never cease to be the perfect mix of catchy and meaningful. Secondly, the theatrics that the band puts on in live performance are unforgettable - it's not just music the fans come to see, it's a piece of theatre, an art. Thirdly, the singer. How could anyone not fall in love with Maria's insane vocals? She can scream, growl, shout and sing, with a wider range than most vocalists as well as crazy amounts of power in her voice. These, combined with a style that changes with every song and a talented group of musicians that certainly amp up the 'heavy', it's impossible to get bored with In This Moment!
Any time someone says women can't scream, I tell them to listen to Maria Brink. I have no idea how you can deny this group is insanely talented. Sure, the instrumentals aren't as complex as a lot of other heavy metal bands, but "insanely difficult" does not equal "insanely good". Their new album Blood is absolutely amazing. They're not my FAVORITE female fronted band (We Are the Fallen is my #1 favorite), but they are one of, if not the BEST metal band.
In This Moment is amazingly in every way. They deserve to be number 1 on this list. The vocal performance is amazing with the clean vocals and the screaming is just amazing. Every time they put more music out, they amaze me some more. They are my favorite band of all time and I'm definitely their biggest fan (I know everyone says that). Then her name is extremely talented. They are an unstoppable force that should be number 1.
Maria Brink is the perfect example to show people who claim that women can't "hang" with men in metal. She has the ability to go from the softest, sweet sounding vocals to screaming in a way that sounds like it must HURT in an instant. In This Moment doesn't feel like a metal band that bucked trend by being fronted by a woman. It just IS a metal band, that happens to have a woman in front. An incredible woman.
In this moment are one of the BEST bands I've ever came across. They really should get more recognition by metal magazines such as kerrang or metal hammer. To be honest kerrang's always been crap. Any way this band deserves way much more than what they're getting. Whoever hasn't listened to their stuff. Now would be the best time to. Because they're here to dominate!
Personally iI would have put In This Moment at number one. Maria Brink has a style all her own, she is the complete package when it comes to performing. She has the voice the face and the look. The and that's why iI believe In This Moment should at the top of the list.
Saved my rock and roll soul. I had drifted away from rock, listening to mind numbing pop, until I heard Big Bad Wolf. Crawled under the table and started sucking my thumb it was so bad a**. I try to find other bands as good to listen to, and nothing is comes close for these ears. Amazing live.
Maria, will you marry me? Seriously how many women can you say give you the goosebumps the second you hear her voice whether shes screaming at you or singing you a lullabye. And you can't deny the rest of the band their dues its all good in my book!
AMAZING band! Maria's screams are so different and heart felt. Definitely a MUST to check out!
Maria Brink rocks it. I'm a bit older and have listened to the rock through the ages. The kids are amazed that I love this band, much less heard of them. Wha? Her voice has quite a bit of range, going from whispering to screaming and not losing her voice. (How does she do that)?
In This Moment is everything a female-fronted metal band requires. Maria's vocals are unique and her screaming is fantastic. They experiment with music and it proves that they should be taking over the metal world by now!
In this moment are one of the best female fronted bands of the 21st century! Maria brink is an amazing vocalist and more people should really listen to them because they made an epic comeback with blood. I'm forever following this band

I have never been able to get into a female led metal band as I have with In This Moment, why is there any competition here? Maria can go from the softest whisper to screaming like a banshee in the same song! Amazing talent, can't be touched!
This band is really great. Maria's scrams are very solid and they sound amazing. Her normal singing is really great too. I really love the sound of the guitar it compliments the screams and the drums always have a great rhythm.
This band is awesome and Maria Brink's vocal capabilities are not only unique but stunning at the same time. They can do the hardcore, intense music and symphonic, balladish music with precision and creativity. I look forward to any and all future endeavors by this band. They deserve to be higher on this list since they have really taken the music scene by storm.
Maria Brink has an insane vocal range and ability, looks, and the band has amazing instrumentals in nearly every song. If you're new to this band, I'd suggest looking up their song Adrenalize, personal favorite of mine
I love the variety of her voice, Maria Brink gives me the chills when I hear her sing. I like most of the bands on here but I have to say Maria is just insanely talented and of course strikingly beautiful in a quirky way.
Half the bands on this list have vocalists that are interchangeable and mostly sound the same. In this Moment has their own sound and Maria's voice is distinct. They are one of the best current Metal bands bar none.
Maria has in my opinion, the best voice of a female singer. Plus their music is so amazing, I love it. PLus, they're all so laid back. Maria even has the looks and everything! There's nothing more that this band needs to be #1. - nickriggi
In This Moment are the best and not to mention how hot Maria Brinks is! There just great and amazing... Heavier than any known female band and not as pathetic as those who scream/growl like men.
Maria is amazing. I've seen them live and you can't beat their show. I love that she doesn't try and fit in with the rest of the metal groups and they all create their own sound. Simply amazing.
Nice style. Hard but they don't try too hard. Plus let's face it Maria Brink could get almost any man to do her bidding. I'd gladly do almost anything she told me to.
This band should be number 1. She can cut your heart out of your chest with her vocals. The music is full of energy. No fault can be seen in her art as it is real.
Maria Is Amaze! When she screams its fantastic, and in "Sick Like Me" that's honestly the best heavy metal music I've heard yet. In This Moment is the greatest heavy metal band ever.
Maria is a badass and has been my idol for quite a while. She's boss of and has a unique sound and charisma about her. Met her in person and she's such a wonderful person...A+
Related Lists
Favorite Dragonball Z Moment
Best In This Moment Songs
Saddest Moments in Anime
Top Ten SpongeBob SquarePants Episodes That Were Ruined by One Moment