Best Female Singers in Asia
1
Fatin Shidqia - Indonesia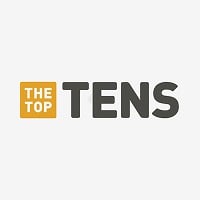 Fatin Shidqia Lubis, better known as Fatin Shidqia or Fatin, is an Indonesian singer and actress who won the first season of the Indonesian version of The X Factor in May 2013.
She's the best, and cute :) vote now ok, please take care, her voice is very nice and last just vote and like her
Fatin? She just 16 Years Old and already win XFACTOR. Her voice so unique and maybe only one from a billion people has it. She's very low profile and love her fans. So, we never doubt if she's one of the best female singer in asia
The new solois who has very unique character. Keep it up, Fatin! =D
She's so young and very talented singer. As a newcomer in music industries she's very phenomenal and has a unique characteristic.

Good Luck Fatin Shidqia
IndonesianPride1
2
Charice Pempengco - Philippines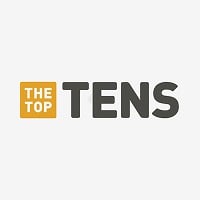 Jake Zyrus (born Charmaine Clarice Relucio Pempengco, formerly known by the mononym Charice), is a Filipino singer who rose to popularity through YouTube. He is a transgender man.
Charice, and she already prove it!
1. Standing ovations from non Asian audience, each after performance.
2. Chart topping albums(#8 on billboards top 200 albums-track album sales,
#6 on japan oricon album chart, #3 on Korea gaon top album, #3 on Canadian
album sales.
3. Chart topping singles-pyramid is here most successful single so far, reaching #1 on billboards dance club song and #17 on billboards dance singles of the year 2010
4. Singing Americas national anthem at pres obama pre inaugural party
5. Got interviewed by international news channels like bbc cnn voice of america, and appeared on glee, ophra, ellen, kellys and regis show, paul o grady, italian shows etc, japan shows, singapore idol etc...
6. Invited by celine dion's concert and having a duet at Madison square garden.
7. Invited by andrea boceilli concert and having duet at theatro silencio in italy.
Appear in a hollywood movie-alvin and the chipmunks and here comes the ...more
Charice singing talent is a force to reckon with. She capture the hearts of many and ages from 8 to 88. She is steadily shining and legend in the making. Charice is not just a name but a brand in music.
She's very versatile! Amazing young lady.. She sings with convictions.. The emotion is really there... She's international already! I just love her! =)
From the Philippines, Charice has recorded songs in Sweden at the tender age of 12 or 13, and then performed at the tender age of 13 (please correct my age info here) in South Korea, and then at age 13 to the Netherlands, to the U.S.A., to Canada, Italy, and moved on and out the U.S. and the Philippines at age 16, please add more to this, did I miss something here? Charice rendered interviews via television, the radio, etc. In other countries other than the U.S. and the Philippines as well. NEED I SAY MORE!?!? Talking about an international-world sensation, then that would be Charice. Yes, there is the Grammy's, but that's a U.S. based competition. If there is a world GRAMMY, Charice is the winner, hands down. Charice is able to sing live, with a band, with an orchestra, with no props, with no trimmings, and that's what separates her distinctly from the others who supposedly can sing. Madonna, Lady Gaga, Rihanna, Miley Cyrus, and a lot of others could NOT even JUST SING, I mean just ...more
3
Yui - Japan
Go YUI!
You are best singer I've ever seen
I'm proud to become YUI lovers
Yui is the BEST! She is so cute and her voice is so soft. She's so kind and loving to her fans. I'm not a Japanese but I like her! She is my inspiration in music. Ganbatte Yui-san!
Yui's songs are WORTH listening... Actually I think SHE should be in the number 1 position... She will keep on rocking me... WE LOVE YOU, YUI!
I love Yui... There is not one song of Yui which I have not loved. I love her voice, her lyrics are very inspirational... She is also a natural beauty... The first singer who made me listen to more Japanese songs was Yui... Her song LIFE... I'll always love it and I'll always love Yui! By the way, I'm a bangladeshi... Yui: Atashiwa anata o aishite!
With love: Sazuna-chan (That's my pen name)
4
Sarah Geronimo - Philippines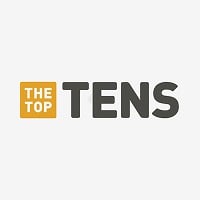 Sarah Asher Tua Geronimo aka Sarah Geronimo or Sarah G. is a world class and multi-talented Filipino singer, actress, dancer, record producer, model, host, coach/judge, commercial/product endorser and tv personality . She can also draw and plays the piano. Sarah is popularly known as the one and only ...read more.
Guys... Just watch her videos in Youtube... Then you will know why she needs to be on top.. I'll guarantee that you will be hooked up with this young, beautiful, talented and humble lady... To see is to believe... Nothing to regret... Just follow all uploaders of Sarah Geronimo's videos.. Especially Ms. O (outrigger85) please do like her videos, since they are worthy... Believe me... I'm not Filipino but who can say that I'll become her avid fun here in my country since then...
Saw her live in concert here in California 2 years ago. She was simply amazing! Waited in line after the show to get her autograph and so I got to see her up close--i was surprised to find she was shy and very humble, and very beautiful; photos of her do not do her justice.
Hi everyone, Sarah Geronimo is the Hottest Female singer and actress in her generation, Her versatility will convince you how great singer she is. Sing and dance, rap, pop, R&B music name it and you will have it. That's how she perform. One of the proof is her latest concert, 24/SG find out, watch and you'll see for yourself! Keep it up!
Sarah Geronimo is an amazing singer, excellent dancer and well-loved actress: A truly world-class total performer. She has conquered not only T.V. through the weekly top-rating musical variety show A.S.A.P. and consistently well-loved drama series, via stage with her record-breaking concert performances, by way of music through best-selling multiple-platinum albums but also in films that consistently broke box-office records. But what really sets her apart is how she transforms magically onstage or onscreen beyond her simple, unassuming, low-key personality. Beyond her passion and dedication for her craft is a loving, caring and humble persona that reaches out authentically to her legions of fans that span the globe and crosses over different cultures and media.

Sarah G, as she is fondly called by her avid followers, is a veritable powerhouse of creativity and charm that transcends her T.V. /Stage/Film persona and made her the epitome of a true-blue Pop Superstar!
5
Gam - Thailand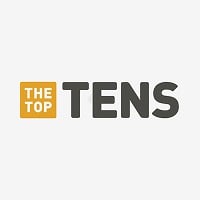 P'Gam Fighting. You have very Good voice. I know it. You're my best singer.
Her song are very wonderful. I really like it!
Love P'Gam
You're the best singer
When you sing the song The whole world is stop.
I feel free and happy
She has a very powerful voice, and she very friendly with her fans.
She has a very beautiful talent. Love her so much.
In my opinion, Gam is the best female singer from the singing contest in Thailand. Her voice is so powerful. When she sings a song on the stage, she can control everybody there to concentrate at only her.
6
Agnes Monica - Indonesia
She is a best Dancer and singer...
she is a international artist...
THE TRULY TALENTED ASIAN YOUNG DIVA, SHE'S AGNES MONICA! HER TRACK IN ENTERTAINMENT INDUSTRY ESPECIALLY IN MUSIC IS NO MORE TO DOUBT. GO GIRL!
"NO MOUNTAINS TOO HIGH FOR YOU TO CLIMB, ALL YOU HAVE TO DO IS HAVE SOME CLIMBING FAITH. DREAMS NEVER TOO HIGH TO REACH FOR THOSE WHO HAVE FAITH & HARDWORK! " LOVE YA NEZ
I always waiting her performance everywhere
Her voice is have full power
She is the real diva
I love her style, her outfit, her voice, her performances, her beautiful face and cute eyes
she's always believe in GOD
she's have a big dreams and she's always keep believe, and make her dreams happen
she's the Super Multitalented Actress
she's can singing with powerful dance... great!
Agnes Monica is the Best one!
We always keep support you NEZ!
i don't care about haters!
The winner takes it All
Jesus bless you,
7
Datuk Siti Nurhaliza - Malaysia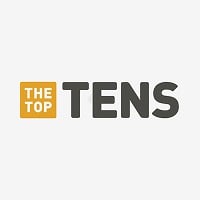 She's a legend! Name it... Versatile and impressive singer, hardworking businesswoman, musical actress, excellent host, power couple, popular personality, model for various world-known brands, sweet and low-profile village girl... She's no doubt an all-rounder! Tell me who's more collections of awards than her? Tell me who can sing all genres of songs other than her? Tell me who can hit high notes perfectly without screaming like banshee other than her? No doubt! She's the only one and always will be! Cause she's the legend... Siti nurhaliza...
she is superb and very very beautiful inside and out, super voice and I tell ya what ; she just not superb singer, she was Maybeline Model, Jusco Model and she is successful mogul with cosmetic line (Sinplysiti), own her very own production company and perform all over the world, you name it - Rotal Albert Hall London, Japan, Kazakhstan, Australia, China, Indonesia, Brunei and many others and yes of course she is millionaire!
The voice of Asia, she deserved to be the no. 1. Instead of Charice, Siti shows the real Asia's by her East-personality.
She is the voice of Asia, but charice is the voice of the world... Even oprah knows that
Gifted. She resembles the identity, personality, quality and persona of Eastern Woman. No skin revealing clothes neither drama, she showcases only her talent in singing various genre of songs from pop to traditional music. She is the voice.
8
Utada Hikaru - Japan
Her songs are amazing and they have a very nice feel when you listen closely. Simple and clean makes you think of the one you love the most and not wanting them to leave your side not even for a second. Sanctuary lets you escape to that safe haven that's always there but more visible when your with the one you love most. Her songs are amazing and so is her voice.
Great voice and singing skills and she has such a huge vocal range. Her talents were shown even when she was very young.
Utada Hikari is one of a kind artist. Singer, songwriter, arranger, composer, music producer/director. Her music is so unique. Her voice can be soothing and yet has an edge to it. You can see it in her performances that she is really born to perform and create music. She may not be as flashy on stage like others, but you know she really can face the music.
Utada is absolutely amazing. Her voice is so calm and peacefull. Her music relaxes me and I have never been able to find a voice that puts me at ease no matter what she sings
9
Jiew - Thailand
Jiew is one of the best Thai singers. (she is a Young Diva)
she's really better than some of this list which are better top-ranked..
Jiew should be at least in the top 15-20 of "Best Female Singer in Asia".
She can sing all types of music
She can hit the high note(F6), she has 3 octaves.
She has good voice and she has a good looking too.
She use of melisma, fast vocal coloratura, her vocal timbre has a slightly warmer quality
Actually I really appreciate with this comment "She has a talent in singing, improvising, and running note. Listening to her live show is a real happiness and a bit of excitement since she always surprise audiences by slaying or having a new technique. This is due to the fact that she has a wide nice vocal range, so she can design the song to best suit her style. Love her so much."
10
Shreya Ghoshal - India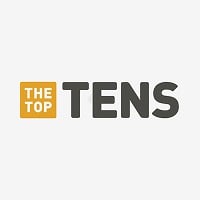 Shreya Ghoshal is an Indian playback singer. She has received twelve National Film Awards, twenty Filmfare Awards and eight Filmfare Awards South to date.
She has got a really lovely and melodious voice. Her songs are worth listening to. You will love this bubbly voiced woman. Should have been way too higher on the list, really
She has got amazing versatile voice quality. The number of awards and national awards as well her number of fans on facebook and twitter proves that she is not only best but best of everything. She is as beautiful as her voice and her voice is completely magical. She has more than 3.5 millions of fans in FB which clearly shows her magic in those people. She started off really young and got national award for her first sung. She also was the judge of X Factor India. She can sing in so many different languages that makes her utterly the best. Most of all, being a big celebrity, her personality is so humble and down to earth that no one can resist not loving her. SHE IS SIMPLY awesome..
Shreya's song is very beautiful and highly nostalgic feelings
She is very young talented singer

Her voice is heart touching. This is why she called (MELODY QUEEN). Her voice is great. She is the best play back singer in bollywood and even the world. I thought that she is the greatest singer in the world. There is a freshness in her voice. In her every song there is a magic. Her voice effect on heart. She won many awards in many languages. She sings in many languages such as, hindi, marathi, gujrati, nepali. Etc. She is the best singer in world ever. Her talent is amazing. Her singing has a great depth.
The Contenders
11
Mika Nakashima - Japan
Overrated just because she sang Glamorous Sky in the anime Nana doesn't make her great. I like Hyde's version more anyway.
12
Regine Velasquez - Philippines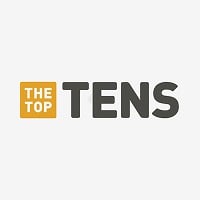 Regine Velasquez-Alcasid, dubbed as the Asia's Songbird is a Filipina recording artist, host, producer, philanthropist, commercial endorser, actress, and an Asian pop culture icon. She is widely known for possessing an extensive vocal range.
Without the help of YouTube ever since, still regine conquers Asia with her album listen without prejudice that gone sold more than 2million copies across Asia and hailed as the best selling album in China by a non Chinese artist until the year 1999 hence it was sold 700,000, and no southeast Asian artist can beat the 8.5 million album units sold of regine across Asia, still the voice to beat, THE LIVING LEGEND A STANDARD INDEED, Asia'S SONGBIRD REGINE VELASQUEZ
I think she should be put in the top position in this list considering her countless achievements in singing either in recording or live concerts performances. She is the only singer in Asia or maybe in the world who can sustain the highest note for a long time without any effort at all. And she can still do this even if her voice is in a bad condition. Regine Velasquez deserves the title as the one and only Asia's Songbird.
THE ONE AND ONLY Asia'S SONGBIRD REGINE VELASQUEZ: Regine is widely famous for her effortless and exceptional belting. She credits this from her father's vocal training technique wherein she is submerged in neck-deep waters and she runs through her singing exercises to strengthen her diaphragm and build up her vocal cords and lungpower. This paved the way for a genre of belting for female singers in Philippine music. Regine has a four-octave range and though she seldom uses whistle register she is skillfully adept in hitting very high notes that require head voice using her chest voice. She can run through a series of very high notes using chest voice alone and is able to hit notes in the fifth to almost sixth octave in full chest voice. She is also popular for her ability to go through her vocal acrobatics while hitting her very high notes. She has exhibited her belting and sheer lung power while singing onstage sitting in lotus position and even while being suspended up on a harness ...more
She's really awesome! It could not deny the fact that she's incredible and incomparable singer of all time. Indeed, she was being titled as the Asia's Song Bird because of her very powerful voice and superb power on stage.

13
Maeda Atsuko - Japan
Maeda Atsuko is a fantastic singer. Her songs are really gorgeous and she has a beautiful voice. She is very popular in Japan. She was also a member of popular Japanese music group AKB48.
Acchan is the best
14
Lea Salonga - Philippines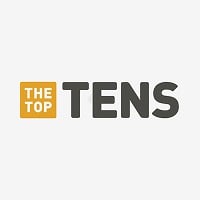 Filipina singer and actress Lea Salonga has released nine studio albums, three live recordings and is involved in at least ten cast recordings.
What the hell she's doing in number 23? I'm an American and some of my british friends freaks out! She should be in number 1! Please, whoever started this, combine all those "singers" on this topic, Google the accomplishments and quality of the voice technically, nothing and no one can compare with this lady.
The most talented and intelligent period!

Awesome theater, musicals singer/actor/performer...

Just simply way above any Asian female singers/artists..
She should be number 1. If there is any other singer who can surpass her achievements (lead roles in plays since childhood, starred in musicals in West End and Broadway, awards at age 19, lead roles in movies in her country and in USA, voice of Disney movies, was Eponine and Fantin in Les Miserables anniversaries, etc), then and only then can she become number 2.
Lea is the best singer of all times. She brings so much honor not only to the Philippines but for the whole of Asia. She is an international star, Asia's Queen of Musicals, the Broadway Diva, the Legendary Lea Salonga and the Philippines National treasure. It's very evident, there's no need for voting cause she already is Asia's best female singer just Google her name and see for it. For me they should automatically gave it to her and recognize her. Her sold out concerts and tours in asia and in different parts of the world and her long list of achievements is already the proof.
15
Aya Hirano - Japan
An amazing singer, she's also the voice actress for Konata Izumi and Haruhi Suzimaya!
16
Tomiko Van - Japan
van, please come to indonesia! Tomiko Van has a beautifull voice and beautifull face too! hhe..
singer of do as infinity and one of the beautiful voices I've ever heard - ronluna
she did really great in do as infinity
- HitsugiFan4ever
I love Tomiko Van... KAAWAI xD

Your voices is best in my ears.. so sweet
17
Kim Tae-yeon - South Korea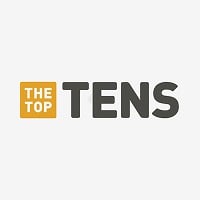 Let's go soshi Let's go!
Sone will be with you forever
i really really like you and yours member
you are so powerful!
i like when you on stage with yous members
Her voice is really powerful and I love the way she hits the high notes
Taeyeon has the wonderfully smooth voice that will send shivers down your spine with she reaches for her high notes. She's got what people call powerhouse vocals that can adapt easily to almost any genre of music. From ballads to dance songs and even Korea trot music, Kim Taeyeon's vocal flexibility and beautiful voice easily makes her one of the greatest singers of our time.
Her ability to emote in her songs is incredible and also she has competent vocal techniques.
18
Anggun - Indonesia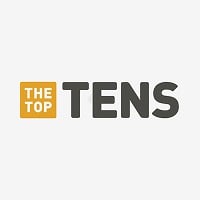 Anggun Cipta Sasmi is an Indonesian-born French-naturalised singer, songwriter, and television personality.
Anggun is the best singer Asia and the reall international singer and still be Asian, anggun is the best selling Asian artis aoutside Asia and still down to earth
She is truly Asian international artist..
She can be famous all across nation in the world..
Not only in Asia

She's the only Indonesian International artist who can still survive and exists in International Career. The Queen of Francophonie Countries...
Anggun is the best selling Asian artist outside Asia, the first Asian female to enter the Billboard USA and UK Top 40. Gain top charts across Brazil, France, Italy, Spain, Sweden, Turkey, Lebanon, Russia, etc (and many Asian countries off course). Tata and Coco still far away from that. May Charice can follow her successor!
19
Stacy AF6 - Malaysia
You are the best STACY ANGIE
Dance SUPERB!
Singing LIVE without miming like agnes monica!
Malaysia's Pop Star is here!
She is talented w0men,
Quality, and sing the high notes...
I'm proud of stacy angie...
He deserves to win...
Keep spirit for Stay-C...
She is a best Dancer and singer...
She is a Asian artist...
The multi talented petite singer of all time. She can sing, the best in dance, she's cute, she's good to all of her fans, she got it all! I LOVE HER!
Stan for Stacy, she can dance and since at once. QUEEN! (King: Shila Amzah). Yes both of them is King and the Queen!
20
Nike Ardilla - Indonesia
she's truly diva... rest in peace m/ - littlebee
She's the best sold 30 million copies album all over the world
Nike ardilla her melodious-voiced singer, have a social life is extremely high, care for others, and beautiful face and her pretty well.. Love you nike ardilla.. Be at peace you are in deep sleep - syahonealamsyah
Shortly after his death it towered Nike name. There is continuing talk about Nike. Nike's Asia Week magazine interprets it in a sentence satire "In Dead She soared" or "In Death He Shines". Every year thousands of fans joined in the Nike Fansclub perform a special ritual on March 19 and December 27 is a pilgrimage to the tomb and commemorate events such as Nike Nike movies playing and singing songs Nike in London, the birthplace and place berpulangnya Nike. A museum was also established at the Jalan Soekarno-Hatta, Bandung. All Nike items stored there, like the clothes during the incident and a replica Nike rooms. In addition, almost all the songs recorded album Nike managed to get the award, especially in terms of sales. In a relatively short time span, he has developed so much popularity and fanaticism fans even beyond what is obtained by the famous singer who has been acting for decades in the world.
21
Yuna Zarai - Malaysia
She has soothing voice and she's now reside at USA. Her music was amazing.
Obviously she already collaborated with A list singer in the State. Usher, Pharrel, G Eazy, Incubus, Tyler The Creator. Issa joke if shes not the best in Asia!
Yuna should go top ten because she is the most talented singer in Asia.. She wrote her own song! And no she is in Europe and try to Express her music to the world!
Why she isn't number 1 or in the top 10? She is the most successful asian Indie pop singer in the US! - Ethnopop
22
Namie Amuro - Japan
Namie Amuro is the best soul singer of Japan. I like Namie Amuro songs too. She sang superbly in the songs like Four Season, Never End, Meaning Of Us etc etc.
Amazing Talent... Can sing ANY style. Great dancer as well. Keeps growing as a performer. One of the most powerful voices I have ever heard.
She's the true Queen of Jpop! She knows how to make the best performances and get dances are awesome! Her voice is powerful and she's a role model for me!
She is such a talented and hardworking woman, so inspiring and powerful for 20 years now! In my opinion, she is one of the world's best live performers having that wonderful, powerful voice and fierce dance style. It's a shame that she is not well known outside of Asia. To name just a few of her great achievements:
- youngest artist ever to have won the Grand Prix Award, the highest honor at the Japan Record Awards
- first artist to achieve million-selling albums in her 10's, 20's and 30's
-first female Japanese artist to reach the number 1 position in 5 Asian countries with her album "PAST<FUTURE"
- single "Can You Celebrate? " being the most successful single in Japanese music history
- performed at the G8 summit held in Japan in 2001
- first female Asian artist to perform at the annual World Music Awards in 2010
- nominated the "World's Best Female Artist" at the current World Music Awards! VOTE FOR HER!
23
K.S.Chithra - India
May be a handful of Indians have heard her song... She is a lose to others... She is the nightingale of malayalam cinema... She has the max number of National awards... What else should be there...
undoubtedly she is the best. nobody has such a sweet voice.

She is very beautiful and talented female singer. I believe she is the absolute best of them all. "
- VKKLAW
you are a great singer chitra - appreciate the efforts you took to mould yourself in a very young age

24
IU - South Korea
Korea's little sister is cute and has the most powerful voice. She can sing such high notes... Example would be the 3 octaves she sings in Good Day
False. That's three high notes, not three octaves. There's major difference.
I believe IU is the best now a days because of her unique bubbly voice. Even though I'm a filipino I prefer to choose IU. And someday or somehow I want to go to Korea just to meet IU
IU is very talented and she posesses a wonderful voice, she also show great potentials in herself by suceeding with her job as a singer at such a young age.
I choose her because she is great. No, more that great. She's awesome! Not only her voice is good, but her attitude, her manner and herself are good too. She's also very cute, and it is naturally cute. I'm a girl but I can say that I really love iu and that's why I choose her.
25
Kyla - Philippines
HER VOICE IS UNIQUE... GREAT VOCAL CONTROL & TECHNIQUES.
AND SHE'S THE ONLY FEMALE SINGER WHO STICKS TO THE RNB GENRE.
TRY TO WATCH HER VIDEOS ON YOUTUBE FOR YOU TO FIND OUT...
Her voice exudes class. Effortless soul and r&b. Her CDs are well thought of and well produced (and yes, even the ones that have covers in it. She does not need best-selling albums to prove that she is a world-class talent Filipinos can be proud of.
Kyla's attack in singing or vocal techniques are very rR. It's like you're hearing a very big soulful voice in a petite lady. When you hear her voice, you'd already know that it is she who's singing. She doesn't dwell on gossips and is a very demure person. I really love all of her songs. I love her voice!
Her voice is elegant, soulful, and very unique. She sings with power and versatility is one of the Philippine's most original artists.

She's drawn Brian McKnight's attention who now calls her his favorite female vocalist.
26
Jaclyn Victor - Malaysia
She got real talent. If only she can pursue her career at international level, she can be successful artist.
Super women. Just give any song.. She will deliver very well.
her voice was super awesome on high note
Can handle high pitch perfectly
27
Shila Amzah - Malaysia
I really adore her beauty and her talent. She's very good indeed. Please vote for her. Malaysia and China gem.
She is great singer. Talented singer. She can sing other people song by their own version. She has crystal choice. I love how she singing because you can hear clearly the lyrics. Many reaction of her in Youtube! I'm so proud of her.

Malaysia boleh!
I love Shilaaa Amzah.. She very sincere in singing. She have soul and can touch our heart
She is an amazing singer, kinda humble even her net worth USD55 million
28
Lata Mangeshkar - India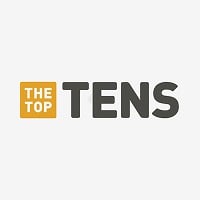 Lata Mangeshkar is an Indian playback singer and music director. She is one of the best-known and most respected playback singers in India.
This list cannot be correct if lata mangeshkar is not placed at number 1. But this is possible because of the fact that we do not hear other country's music, nor do we understand the lyrics and the situations in which they were sung. So can't help it. But a voice like hers will never be heard again. I am fortunate to be living in the time when she is still with us.
God of singing lata mangeshkar is a legendary singer.
And I don't think that any one can compared with her voice and nature.
She is known as one of the popular god of Indian "sarraswati" of music.
If one is angry and listen her song he become very relaxed by melodious voice of lata mangeshkar.
No doubt if we count a voice rather then the complete music, no one can mach her. she has only the voice which makes the Indian all time Happy, and the biggest popularity in India she Get.
15 is a place she doesn't deserve!... Really appreciate shreya ghoshal but she is above mangeshkar in this list like what?... Other singers I have not heard so can't comment... I think all the music lovers in india will agree with me..

29 Airi Suzuki - Japan
30
Nina - Philippines
She is the only singer in Asia that I know can play with her notes and whistles excellently. Plus the soothing voice that captivates the listeners' hearts, no doubt she always tops the chart and invades the music scene not just in the Philippines but in the entire Asia.
She is a world class singer... She has an angelic voice..
Great singer! She should be on the top. She's the first and only female singer who reach the diamond award here in the Philippines! Here voice has something that everyone can't get enough...
She is the "mariah carey of Asia". Her voice and way of whistle were almost the same with mariah. She's the first female singer who grabbed the diamond record award (the highest award in recording industry) and 4th as overall in philippine history. Diane Warren, the great compositor in the world trusted nina to have a rendition of some of her hits, no doubt because the album"nina sings the hits of diane warren"was successfully reaches the gold status as it released on its first week and still growing! All of her album became best seller not only in the Philippines but also in Asia. Aside of being good singer, nina is also humble and beautiful inside and out whenever haters bullied her she still down to earth which signs for "professionalism".. She's the only "Asias diamond soul siren" who captivates my heart and soul..
31
Hetty Koes Endang - Indonesia
She began competing at the age of 12 in 1969 winning Children Singer Competition in West Java. After that, she participated in every song Competition until she won 2nd Place at National Singer Competition in 1976. One year later, she won 1st Place as National Singer Competition in 1977 and also in 1978. She won Best Singer at National Competition once more in 1981.! Esides, she finished at 2nd place two more times in 1980 and in 1984. Also, she finished at 3rd place in 1982 National Song Competition. She also won International Song Competition twice, in 1977 at WPSF in Japan and in 1983 in chili Song Festival Latin America. She really love to compete. Her Life is on stage to compete.
Queen on stage! She was born to sing and she love to be challenged singing every genre music Pop Mellow, Pop Kreatif, Pop competition, Indonesian Traditional Kroncong, Ethnic Sundanese Song, Even Dangdut, Rock, Jazz, and Seriosa. She also love to compete and has An Ever Green Competitive Spirit in many International Song Competition : in Chili South America, Tokyo Japan, even participated in Non Competition Festifal in Netherland, China, Japan.
Queen of Festival since during 1977 - 1984 dominate National Competion, even ever win WPSF 1977 in Tokyo Japan and win Best Singer in Vina Del Mar Chili Song festival in 1983. She is Versatile Singer, She can sing various genre : Pop festival, Pop Indon, Pop Malay, Traditional Sundanese, Kroncong, Jazz, Sof Rock, even try to learn Seriosa. She was Queen of Pop in Indonesia Music Industry, she recorded over 100's album until the late 1990's.
She is humble despite her achievement to be the first Indonesian Singer winning International Competition at World Pop Song Festival in 1977 as The Most Outstanding Performance and as the Best Singer in Vina Del Mar Chili Song Festival South America in 1983. She won three times Indonesian Song Festival in 1976, 1977 and 1981; Also three times as runner up in 1976, 1980, and 1984
32
Angeline Quinto - Philippines
Great belter! Such soulful voice even better than jonalyn viray!
She is one of my idols in terms of belting.. I think she is the only singer who could rival regine velasques

She is one of the best belter this generation when she sings you can feel the essence of her songs and truly humble in and out. I'm one of her avid fans and amazingly surprise every time she sings. She got the power voice which she take pride easy when she is singing. She deserve to be the best singer in Asia because of her magical voice which no one can do it. She's indeed singer like regine velasques. She belts easily without any excessive doubt you can see or reactions on her face to hits the high notes. We love Angeline Quinto whenever you are because you got the talent which a singer should be. Now she's known as certified blockbuster with lots of awards like certified multi platinums awards and more. When she she belts the charisma is there which some doesn't have. Godbless to our beloved belter Angeline Quinto your such an inspiration to the youth this generation continue what your doing and you're the best singer belter for us. We love you...
I think Angeline Quinto is the most sought after singer in the Philippines. She can sing in different genres. One of the good things about her is the humility that she exudes despite the success. More so, she can even nail ballad and pop songs that are given to her. Lastly, I really see a bigger, better and best future of her singing and acting career. Good Luck, The Angeline Quinto of the Philippines..
33
Rachelle Ann Go - Philippines
'THE ULTIMATE CHAMPION' is no other than MISS RACHELLE ANN GO... She can sing and dance at the same time.
SHE IS SO FLEXIBLE in any type of genre..
RACHELLE ANN GO IS THE BEST...
SHIN ROCKS!
GOD BLESS YOU MORE AND MORE SHIN-SHIN.
RACHELLE ANN GO must be list on top. Because at her genre. exceptional belting. Her vocal range in belting was truly amazed by the Asian viewers. although she's not a very popular singer but try to look on her videos on YouTube her Exceptional Belting was probably AMAZING. On Ms. Saigon (2014) Rachelle ann go acts the role of "GIGI" because with her Versatility and Unique techniques What an Super Voice given from above. At her genre She can Sing And Dance, Rachelle can do whistle at the same time by "Never to Far" Her vocal range is belting in "All The Man that I Need" was Pure Voice. She is a Total Performer. Rachelle ann go given the title " The Ultimate Champion" and " The fierce Songstress". As from now, Rachelle ann go was called by "WEST INTERNATIONAL DIVA"
So much Talented. A Very Creative, Flexible and a Unique singer and dancer.
SHIN SHIN is a TOTAL PERFORMER. A REAL DIVA!
... Total performer and versatile that's the Ultimate Champion RACHELLE ANN GO!
34
Ziana Zain - Malaysia
She is a talented singer... She has a great and high pitch voice (octave 4)..
Most of her ballad songs was been using in most drama and film in Malaysia..
She also has won a lots of medal and acknowledgement either local or international...
She also is a talented actress and have her own phenomenon all over Malaysia especially during her films Sembilu 1, Sembilu 2, Maria Mariana & Maria Mariana 2...
She is also known as one of the fashion icon in Malaysia... Always been choose by most local or international designers to wear their design...

She is truly Diva ZIANA ZAIN!
Just search in YouTube - Ziana Zain feat Azlan. She just a wonderful singer!
ZIANA ZAIN great woman, no talent, looks, strong career and have a very happy family... Well... After 20 years of his life involved in the arts, he was still accepted... In the class of their own... My loyal fans... He's not stand in his place...
Ziana Zain are Datuk Siti Nuhaliza Idol,. Datuk siti sang Ziana zain kemelut di muara kasih to gave her to final and become champions in local singing contest.. One year later, Ziana zain song kemelut di muara kasih lost to Datuk siti in major local song contest.. But there's no one singer in malaysia can reach high pitch song from ziana zain,.. Ziana zain song always using/chossing by amateur singer for singing contest..
35
Julie Anne San Jose - Philippines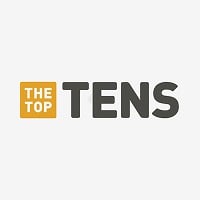 Julie Anne Peñaflorida San Jose is a Filipino singer, actress, model, composer, and television personality.
At her very young age, she can sing with some pro in singing. And she got many awards, she is so humble, sge can rap, sing, dance, play instrumentS, act.
Very good enchanted voice and beautiful, shes voice touches the heart of music lover listener, try to search her music in YouTube and you will be enchanted.
She is real singer and no one con do as julie ann do
Julie Anne San Jose is an awesome singer. Not just that, she is also a very good composer at her age, an inspiration to everyone. She's doing a cover and arrange it by her own. She's very talented. Scratch that. A gifted singer that can play a lot of musical instruments... A singer that can make her listeners feel the song she sings. Name it, acting, dancing, musician, rapping. She can do it. She performs with her heart and make it like her last.
36
Toni Gonzaga - Philippines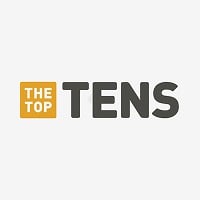 Celestine Cruz Gonzaga-Soriano, better known as Toni Gonzaga, is a Filipino singer, television host, actress and comedian.
She is the "Ultimate Multimedia Star"! She didn't just get that title for nothing. She can host, act, dance and she can definitely sing. No one in her generation can do what she can all at the same time. Many artists can claim that they are multi-talented as well but none can show tangible proofs of excellence (accolades/awards) in the aforementioned fields as she can. Truly, the "epitome of versatility".

Since we're on the topic of singing, what makes a good singer you may ask. A good singer is someone who has a good pitch and/or has the ability to carry a tune every single time. Many popular singers are like that. But great singers are those you want to hear again because each and every time they sing, they own the song. You believe them when they sing it. Their emotions can be heard, you feel the song is somewhat important to them as if they're talking to you through their songs. Why am I discussing this? Because I think Toni Gonzaga is a great singer. ...more
Toni gonzaga is one of the most admired artist in our generation... She sing from her heart... Toni is god fearing person, she always thank god for what she achieve... And toni is a loving daughter, sister, and specially a friend... Go go go ateh tin... We love you very very much...
Toni Gonzaga is one of a kind.. She's very talented.. She's a very good singer, actress and host.. Sometimes she also dances.. And because she can almost do everything she was called the ultimate multimedia star..
She has a very distinct voice that you would automatically know that she sang the song. Her range as a singer is also superb even without formal voice lessons. She can sing whatever genre, pop, ballad, dance, rnb.
37
Yeng Constantino - Philippines
She's gifted and amazing talent. I love her for writing great songs and at the same time interpreting it by her great voice...! Superb.
Pinoy Dream Academy winner! - ainatz
Talented... Not only as a singer but also as a composer...
Yeng is a consonant here she were impressed amazing Rock Pop Princess as in myx but they are good singer like Jonalyn Viray, Angeline Quinto, Sarah Geronimo, Rachelle Anne, Carla Abellana, Julie Ann, Regine, Pilita Corales, in International like Britney, Madonna, Selena Gomez, Celine are pop they were good but is Yeng is better than them Mariah is lose
38
Alka Yagnik - India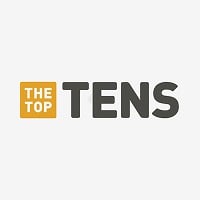 Alka Yagnik is an Indian playback singer. She is noted in Indian cinema for a career spanning over three decades.
Alka Yagnik is the undisputed Queen of Melody of India. She is one of the best singers of all time. A beautiful human being as well!
She has the voice of an angel. Has sung over 12000 songs to date! Her voice suits all generations of actresses 1!
Alkaji is one of the most versatile singers in the history of Bollywood. She has such beautiful voice modulation!
Alka Yagnik is the undisputed melody queen of Bollywood. She has sung a wide variety of songs since late 1970's and still continues to remain one of the top singers of India. She has won the highest number of Filmfare awards-the most celebrated film awards of Bollywood.
39
Krisdayanti - Indonesia
She is the first Indonesian Singer to be entitled as a "POP DIVA" and she is the highest paid singer in Indonesia too... Her songs are well-known and she is also famous across south-east Asia region
She is the nightangel voices in Asia,
Winner grand Champions Asia Bagus in Japan,
Winner Planet Muzik Award
Best female singer in Indonesia
And many more in indonesia or international Awarded
She is actually the 1st one
The trully diva
40
Kaori Mochida - Japan
pretty girl with a gorgeous voice - ronluna
She is the very natural singer in Japan, unique!
She just wants to sing, and pick up the very small, but most touching things in everyone's life and express them out...
41
S Janaki - India
Undoubtedly! Also the legend lata mangeshkar! Simply have captured the listeners for the last 6 decades which is a miracle!
She can make tears rolling down on every listener's face
She is the only singer to dominate southindian film industry for more than 5 decades.S. janaki, the nightingale of south India
42 Aoi Teshima - Japan
43 Shang Wenjie - China
44
Jonalyn Viray - Philippines
For all I know, jonalyn viray is the best singer of all times! She is so versatile... She can do whistles, belt songs and everything! She was the first ever grand champion from the singing competition Pinoy Pop Superstar in the Philippines and then won in the WORLD CHAMPIONSHIPS OF PERFORMING ARTS in Hollywood where she bagged 5 GOLD MEDALS.
She is known for her soulful voice, extreme belting ability, and the ability to sing in the whistle register. She has cited Mariah Carey and Regine Velasquez as her greatest musical influence, along with Christina Aguilera, Whitney Houston, Celine Dion, Kelly Clarkson, Aretha Franklin and Patti LaBelle.
She is currently in a group called La Diva with Aicelle Santos as alto, Maricris Garcia as mezzo-soprano and Viray as Soprano. She was also in a group called DECIBELLES with Kyla and Rachelle Ann Go. She had a recent concert with Frencheska Farr and Julie Ann San Jose entitled 'Beyond Limits'.
She is in contemporary with Sarah Geronimo, ...more
Actually in the Philippines, I think regine, charice and jonalyn are the greatest in terms of singing. Jonalyn is really fantastic. She always give justice on her songs though only few can recognize especially with her rendition of the song "the impossible dream".
Jonalyn Viray is Real Diva & Soul Princess in the Philippines. I wish to be come Asia's Soul Princess of International Pinay Soul Princess... God Bless Jonalyn Viray.
JV as she is fondly called by her supporters is a top caliber musical performer... A diva par excellence... Her voice and technical skills in singing sets her apart from the other contemporary singers of her generation... She is the singer to beat... No one can match her musical skills among her contemporaries... She is a singing her way above the other constellation of stars in the universe... Fly JV higher... Higher... Higher till your light shines brighter and brighter and brighter till there is no more room to contain you...
45
Nadine Lustre - Philippines
NADINE LUSTRE - The "multimedia" princess in the Philippines! She did numerous concerts all over the world (USA, UK, UAE and Philippines) with real-life partner and equally talented James Reid. She never fails to amaze the viewers on her breathtaking performances. She is now the MILLENNIAL SUPERSTAR and she deserves to be crowned the best female singer in Asia! - bethebestbeauty
Nadine Lustre is definitely a full package.. Talent and skills are deeply rooted in her veins. She's up to challenges not everyone else can. Passion and dedication to her craft put her, where she is right now.
Nadine is one of a kind. She is considered as a timeless Icon. She truly deserves this award.
Such a talented singer! Just last night she had a concert tour in Dubai with her partner and real life boyfriend, James Reid. They did a very great job and the crowd seems very satisfied with their performance. - missnorjgeous
46
Boa Kwon - South Korea
If BoA wasn't here, maybe there won't be any Hallyu or Korean Wave. There might not be K-Pop today. Because of her, Korean music was known all over the world! Because of her, Japan and Korea are now in good terms with each other. She debuted in Korea when she was 13, debuted in Japan when she was 14 and debuted in the United States when she was 21! She's multilingual! She knows her mother tongue, Korean, Japanese, English, Chinese and a little bit of French! In fact, she sings songs in of course, Korean, Japanese, English and Chinese! Isn't that great? She is a legend. She's only 24 now, turning 25 (2011). She's the best!
She can sing and dance! She sings the best in her live performances and concerts! She's so cute!

She's a true artist. A true star. A true performer. Everything about her is genuine!

She has a very powerful voice. Awesome dance moves. Very beautiful too!

She debuted when she was only 13 (2000) years old! She was discovered by SM Entertainment when she was only 11 because they believed that she has the potential. They were right. Now, she's a very great artist! I am a Jumping BoA or BoAjjang! I love BoA! Also, in early 2012, she will have a movie called Cobu 3D! All I can say is... BoA should be in the first!
MOST AMAZING SINGER AND DANCER!
she works so hard and she is an AMAZING DANCER
and all of her songs were huge hits and she is loved internationally
and she is very beautiful
I don't understand why she is in 20th place. She can speak like four languages, started the music industry at the age of 13 and this is the respect we give her?! Plus she has an amazing voice and fantastic dance moves, so I have to say, she should be in the top ten!
47
Sheryn Regis - Philippines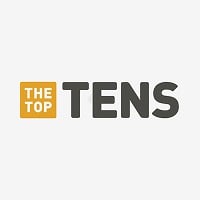 Sheryn Mae Poncardas Regis better known simply as Sheryn Regis, is a Filipino pop singer-songwriter, host, entrepreneur and occasional actress. She rose to fame during the first season of the singing competition Star in a Million where she placed runner-up to Erik Santos in 2003.
. . . she is the Asia's pop belter. . . she had a voice that no one can reached what she have. . . keep up the good work and god bless. . .
uncomparable belter of all time... hanip... keep up the good work.
- jeffreyangcla
Crystal is one of the precious stones on Earth, just like a crystal, her voice is really precious. No one can beats the pure talent that she is showcasing. I am definitely sure that if there would be a world competition for the best singers around the globe she could make it to the top. I give my two thumbs up for her for the amazing talent. Godbless SHERYN go...
powerful voice also a versatile singer. ,. , - jhanz09
48
Sunidhi Chauhan - India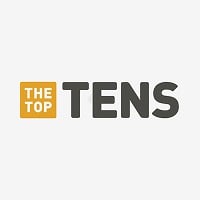 Sunidhi Chauhan is an Indian playback singer. Born in Delhi, she began performing in local gatherings at the age of four and made her career debut at the age of 13, with the film Shastra.
There is only spot on this list where Sunidhi Chauhan truly deserves to be and that is on the very top of this list. Sunidhi Chauhan gave a new face to female singing in India! The time when she started singing was the time of female singers with high-pitched, soft, quiet voices but she sticked with her voice, which was considered very different at the time. Today, singers with big, bold, deep voices are accepted in India and the credit goes to none but Sunidhi Chauhan! Mamta Sharma of the Munni Badnam Hui fame confessed in an interview that Sunidhi Chauhan is the one who paved the way for singers like her. Sunidhi Chauhan is not just a singer, she is a leader, an inspiration! There is not a kind of song that Sunidhi Chauhan is unable to sing and she has proven this through the amazing diverse kind of songs that she has sung through out her career. The most amazing fact about her is that, she is ONLY twenty eight and has been singing in the World's second largest film music industry ...more
The most versatile, most dynamic and most humblest musician! The greatest! She has totally created her own league and path in the music industry!
Sunidhi definitely deserves to be in the top 10! She is currently the best singer in Bollywood Sunidhi has the highest number of hits till date!
I like sunidhi, I like her songs and I love her much. She is versatile singer. She is rock and so on. She is dynamic. She is a good performer. All kind song she can sing. She is so sweet. She is stylist. Sunidhi is the best singer in the world. She is all time best singer. She has good personality. She is very genius. She is best. She is outstanding.

49
Ailee - South Korea
Seriously what is Ailee doing so far below? 47? She should be 1! I was a huge fan of Taeyeon and BoA (Both South Korean) until Ailee came along and blew me away! PLease check out her songs and covers, you'll regret it if you don't!
Ailee has a high voice. In her pre-debut days, she uploads her
Covers in YouTube. All in English. She grew in America and she debuted as singer in Korea. I love you Ailee! Hope you'll get into TOP 10! You deserve it the most.
This girl should be at number 1 spot. Fatin can't compare to the AILEE. Although her lower register aren't developed enough, she has a very developed and well-trained middle voice, has a smooth, trued head voice and is able to convey emotions of every song she sang. One of the best in Korea AND maybe Asia~
I'm a Filipina, but I really got addicted to Ailee's great voice...
50
Faye Wong - China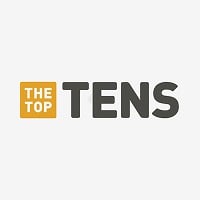 Faye Wong is a Chinese singer-songwriter and actress, often referred to as a "diva" in Chinese-language media.
She is a highly successful and influential Chinese singer-songwriter and actress who is usually referred to as a diva.
In 2000 she was recognized by Guinness World Records as the Best Selling Canto-Pop Female.
Hugely popular in Mainland China, Taiwan, Hong Kong, Singapore and Malaysia, she has also gained a large following in Japan and is to date the only C-pop artist to have performed 4 times in Tokyo's Budokan
Faye is old now, but 10 years after her last album, still no female C-pop singer - whether from China, Taiwan, Southeast Asia, Hong Kong or the rest of the world - has come close to her popularity. This is what you call a legend.
Endlessly imitated, never bettered. That's Faye Wong.
Faye Wong and Aoi Teshima are the best female singers in Asia, Their voice is so beautiful and great. - peyman_eun
PSearch List