Best Florence and the Machine Songs
All of the Florence and the machine songs are great and amazing!
The Top Ten
1
Shake It Out
Awesome! Such powerful vocal. Florence is amazing and this is some of her best work! The lyrics are so intriguing. Great work Florence!
This song is simply amazing! The strong vocals and sound is mind-blowing! What I love most is the meaning of this song. About rebirth and starting over again with acceptance and determination
Great, excellent, awesome, superb, magnificent, out of this world; there are no words to describe how beautiful it, truly a piece of art. My favourite song out of her new album for sure!
The song that made me fall in love with Florence and her sound
2
Never Let Me Go
By far Florence best song! Can't believe it isn't 1 or 2!
Ethereal. Every time I hear this song, I know there's something bigger than life as we know it. You gotta give this song more credit.
Absolutely stunning. I feel mystical, as if I'm drowning oh so peacefully.
The first Florence song I heard and still my favorite. The lyrics, the vocals, everything is just simply amazing!
3
Dog Days are Over

Every time I hear this song, it feels like I am in Heaven
Love Cosmic Love, but Dog Days are Over is so much better. It is just amazing, her voice in the song is beautiful and the instrumentals, it is catchy with good lyrics and an all round amazing song. Definitely deserves to be number 1!
" When I first heard this song after hearing it off and on throughout my life in the past. It seriously caught my attention. But more recently, I have taken the time to watch her perform this song on stage. I wish I could have been there in 2010! I was completely awe struck! This song, regardless of what anyone believes or not is to say the least an absolutely thrilling experience. I don't know about anyone else, but it made me cry and gave me THE CHILLS! I would seriously recommend it for anyone! "
Every time I hear this song it touches me right inside my soul. I forget all my problems and I just feel so good. Just love it!
4
Cosmic Love

Hugely underrated
I absolutely love this song! Heard a few seconds of it on the trailer for Water for Elephants and I couldn't get it out of my head! In just about a week I've listened to it more than 800 times
Amazing song, I have listened to it at least 50 times in the last week. It makes a very good dance song and you can dance to it forever without feeling like it's getting old. I dance the same style choreography as florence is in the video, and it makes for a very intense workout~ love love love this song!
Every time the drums begin, I can feel my heart racing!
5
What the Water Gave Me

Transcendently epic. A powerhouse of a song, and completely magnificent.

The harps, guitars and gospel choir are all typical of Florence and are part of its brilliance.

A majestic song!
I adore this song!
Really a nice song, I love it so much. Florence really puts her heart into this and it obviously shows. I would have to say that this song should be higher up
This song is so inspiring and I personally think it uses great power and she really puts her heart into it. This song is very good and it's very catchy.
In my opinion, it should be number 1!
6
Rabbit Heart (Raise It Up)

7th? I'm sorry but this song deserves to be up there, the beautiful harp, her amazing, haunting voice, the heartfelt lyrics make it one of my favourite songs ever
The instrumentals and her amazing voice, plus the meaning of the song, make it an epic song... Like all her songs. This is the best though, because no matter how much I listen to Flo or this song and no matter what I go through, this song always is a pleasure to listen to a million times.
Simply and amazing song with fantastic harps and choirs. Florence is just awesome! Nothing conpares to her amazing voice and talent! Her new album is the best ever too!
I remember the first time I heard this song, thinking it must be one of the most brilliant, striking songs I've ever heard. Each time I lists to it I'm hooked for days, at least.
7
No Light, No Light

Wow. Just wow. This is such an amazingly beautiful song. The second time I heard the song I couldn't help but obsess with it! "No light, no light! In your bright blue eyes. I never knew daylight could be so violent" Just amazingly beautiful. Congragulations Florence and the machine on a superb song.
Catchy... powerful and thumpking... No Light No Light creates an aura of dark, moody, magic. It is as engrossing as any song she has made.
Beautiful song and You just don't get bored of it, it's catchy and the lyrics hit you
Such an amazing song! Very catchy! It's one of those songs that you need to sing along to, but you never know the lyrics! Definitely my favorite! But Dog Days are over is so awesome! That's second for me!
8
Howl
I love how much dreaming you can do. I have made stories to this and all florence songs make you believe and have hope and cry mostly. I am 11. And this already inspires me.
Love this song. I accidentally downloaded the song by mistake, but when I listened to it I absolutely loved it! One of the best songs of Florence and The Machine, but Cosmic Love stays my ultimate fave! Xoxo
I love this song its not just about a werewolf is her love and she changes into one its about her loving a person and she doesn't know he is a monster but at the end she is like him too. Very haunting
This is definitely one of the best songs by her. It's so powerful and every time she goes "I hunt for you with bloody feet across the hallow ground" I get chills (especially at the end). It's just so well done and such a good narrative.
9
What Kind of Man

A great new style for Florence with contrast and passion. If more songs are like this on her new album it will be a great success.
Masterpiece, great lyrics, huge rhythm changes during the song. At first I didn't like it that much, but it only grows in me since then.
Such a good song, catchy but still keeping its rock vibe. Its like a mix between both Lungs & Ceremonials, with new features added.
"What Kind of Man" is fantastic! I can't understand how some of the other songs are higher up than this masterpiece that ushered in a new era!
10
You've Got the Love

This is possibly here most well known song, and although some might argue it is not her best, so many people, including myself were introduced to the great Florence through this song! It may not be number 1, but it definitely deserves to be in the top 10
This is the first song that introduced me to her music and I have to say after listening to most of her songs I still see this one as the best. You can feel the emotion she pored into this song. Although most people may not realize it
Awesome how can you not like this song it is possibly the most famous song here so if it is so famous then why is it number 10
The best song of hers by far! The notes she hits on point and the lyrics are all so beautiful.
The Contenders
11
Between Two Lungs

I don't know why people even rank her songs? I love every single one of them its like "The Curse of Florence and The Machine" which entails loving every song she has ever sang but Between Tow Lungs is one of the first of her songs I heard and I love it because of that and the syncopation is, I think, one of the most amazing things she's done so far
In my opinion the best
This girl has lungs! She can belt liek a beast and then come back and become airy and beautiful. her music is so aw inspiring.
stunning
12
Bedroom Hymns

I can't believe that this song is number 21. I thought it must be 4 or 5. The melody is absolutely amazing with drums and everything.

Just awesome, makes your heart races faster and faster.
Either they are great or you haven't heard this masterpiece
Should be number 1; it's definitely their best song. Very unique style - amcskillet
By far my favorite song. Should be in Top 5.
13
Seven Devils
This is one of the most haunting tracks I've ever heard. Creating a track like this is nothing short of genius. Listen to this once and it'll stay in your head for days. It should be a higher up the list
Thid is the most incredible songs I've ever heard about another spirits in this world. I knew this songs from Revenge T.V. series, on the last episode.. Very great!
This is just beautiful... I can't believe it's not #1... The song is just so dark and enchanting... Just listen to it! You won't be able to forget a song like this one... And it's tunes are just so amazing! Genius...!
This is amazing. Work has definitely gone into this song. I can tell because not only are the lyrics haunting but florence's voice is haunting as well as the backing track. I think I've listened to this song 100 times or 1000.
14
Spectrum

Excellent song with heavier arena rock and lyrics. It sounds kind of unusual for an f+tm song, but it perfectly fits them in the end, expressing a more powerful and shivering aspect of Florence, and satisfying those that wanted something less light than their previous songs. Actually, everybody goes on saying that shake it out, cosmic love, you've got the love, dog days are over are their best but I never really liked any of them. I think the three real f+tm masterpieces are spectrum, rabbit heart and what the water gave me. Anyway, keep up the splendid job Flo and you guys!
Such a beautiful song! The music, the voice, the rhythm are just awesome. Its one of my favorite songs. I think its one of florence's most powerful songs.
The chorus of this song literally sends chills down my spine every time I hear it. It's an incredible song that expanded my musical horizons. There aren't many things on earth as strong and beautiful as florence's voice in this song in my opinion.
Oh my god where do I start this is the first Florence song I heard and ever since I have been hooked it is such an enchanting, haunting and beautiful songs I deserves more votes!
15
Only If for a Night

Though perhaps not quite as anthemic as "Shake It Out," this song possesses an inimitably etherial, almost surreal quality that all but transcends everything else she's yet accomplished. There are so many punctuating moments in the song, borne largely of its pacing and unique musical arrangement, that stir a certain shifting of gear-shifting sensation within the listener; she draws you into her quietly lugubrious twilight dreamland in the first few moments of the song, when suddenly the colors of that melancholy painting slam through the glass and envelop you the moment those gossamer harp notes give way to the driving thump of the percussive beat. Her vocals seamlessly travel between the eponymous choral pronouncement, emotional, yet perfectly restrained caterwauling, and a low quivering bleat. To bear witness to this tune's lyrical/musical transitions, marked invariably by the reiteration of the song's title line, is to expelled through a pinhole in an interdimensional wall; the ...more
This deserves to be right under Shake It Out, Dog Days..., and Cosmetic Love. THIS NEEDS MORE VOTES
ON REPEAT
The vocals of this song are so powerful. It brings out indescribable emotions within me. I can listen to this song again and again and it still gives me chills.
16
Ship to Wreck
Born in 52- I grew up in 60s and 70s, and mostly I can't listen to pop music these days. But I saw them on SNL and this song immediately grabbed me and sucked me in to this new world. Soulful grown up woman voice and wonderful song structure with a tight band cooking along. This is the real deal.
Why is this 50? This song is amazing.. My favorite on her new album.
This song deserves the top 2 spot on the list next to shake it out. Listen to it. It's really good = )
Oh my god this song is so catchy! Why is this down here?
17
Over the Love

My favorite song from Florence ever
This is epic pure epic sound
This is her best vocal song
Those amazing high notes and the pain behind the song
I found myself in tears after listening for the first time
This song is purely epic. I'm pretty sure that there can be no other more epic song than this.
I think it's a beautiful song! And I simply love it.. The effect it produces when you listen to the howls and the desperate cries... Simply terrific and lovely!
This song is so powerful, it surges through me. It makes me feel hope and strength but also great sadness. I can't believe how low this song is! Definitely should be right up there
18
Breath of Life

It's the most epic song of florence! The moment I heard it I felt like going out and fight! Best soundtrack for Snow white and the huntsman! Definitely gonna watch this movie because of this magical song of florence+the machine! Love them, this is how true artists must be!
Just close your eyes, imagine whatever this song suggests you... And boom!, beauty comes out from everywhere. Doesn't it feel like an Avatar world is surrounding you?
Truly powerful and amazing. It simply flows out and fits together perfectly. There is so much energy at certain parts and the vocals sound wonderful with a haunted kinda sound. The was mesmerized the first time I heard this song and it definitely is one of my most favorite songs from florence and the machine!
I truly don't understand how this isn't number one! This song is amazing and powerful and it has such a lovely sound. The minute I hear her vocals with the heavy drums and all the backings I get goosebumps! Honestly this songs sounds like she's on her way to tear down someones castle (besides seven devils of course) and it really should be further up top
19
All This and Heaven Too

A nice and charming touch! A definite feel-good song by Florence Welch! I saw this song on this list and I had never heard it before, but now that I have, I absolutely love it! Highly recommend it to Florence listeners out there!
Very nice song, the melodies in there are incredible, its epic
I first fell in love with it when I heard Florence sing it live at the Royal Albert Hall. There's just something really sweet and soft about this song. If there's one thing keeping me going, it's this song.
One of my favorite songs on the album! It's got a really beautiful, magical feel to it that never ceases to make me feel all gooey inside. Everything about it is amazing.
20
Drumming Song
#1 by far...I'm mostly hip hop fan but this is one of the best songs of all time, let alone the best Florence song
WHAT?! How can anything top... Louder than sirens louder than bells sweeter than heaven and hotter than HELL
Inspiring, riveting, I love everything about this song and its irresistable beat. It gets stuck in my head so often, and I love more every time. Go Florence!
Louder than sirens. Louder than bells. Sweeter than heaven and hotter than HELL! How can you beat those intense lyrics?!
21
Kiss with a Fist
Spunky beat and rhythm
Makes you want to dance!
If "Kiss with a Fist" is so far down this list then I am wondering what's waiting for me up there
Fell in love with this song since Jennifer's Body movie.
This needs to be on the top ten! Wake up people.
22
Delilah

Its good, but I find it a bit long & repetitive
This song is really beautiful! Definitely in my top three. (Just under cosmic love)
This is the best song that has ever happened to me.
Dance, dance and dance!
23
Swimming
Because this did not appear on either album, I've never really felt the incentive to lists to it, but once I did I found it awe-inspiring. The lyrics have such meaning and emotion so that you form an emotions connection. Also, the instrumental is another great aspect-for example the violins playing in the first 10 seconds is a definite highlight and just really solidifies how amazing this song really is. If you haven't already heard this, I highly recommend doing so, you absolutely won't regret it!
ARE YOU KIDDING ME?!?! THIS THE BEST F&M SONG THERE IS.IT SHOULD DEFINITELY BE NUMBER ONE FOR IT IS THE GODDESS OF ALL F&M SONGS. SUCH A HYPNOTIC AND CATCHY SONG. YOU'D BE AN IDIOT NOT TO CHECK THIS SONG OUT. D:
I have listened to every single song Florence + the Machine has produced and I will confidently say that this is my absolute favorite. Nothing compares. Really! Nothing! This song is so amazing...that being said, I was well into my Florence obsession before I ever listened to it, as it is on Lungs Deluxe...it isn't one of her headliners, which is a shame, because IT IS PERFECTION. No fan of Florence should be able to call himself/herself a true Flow until he/she has embraced the art of Swimming.
This is my favorite song ever!
24 Pure Feeling
25
I'm Not Calling You a Liar

I absolutely love this song. I am able to listen to this song over and over again without it getting old which happens to a lot f music that I listen to. I am surprised that it isn't higher, honestly give it a go it will only take 3 minutes of your time.
35? Really? This at least must be at top ten!
I'm not calling you a liar, just don't lie to me. Awesome song. So full of emotion too.
Probably the most boring f&tm somg.
26
Hunger

Top 10
Such a fiery and epic song.
27
Big God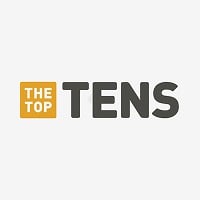 28
Queen of Peace

Best song off her best album
Simply outstanding
Florence's vocals in here is awesome. I'm getting a medieval vibe from this song. Something reminiscent and historical. Plus, you can also dance with the beat and instrumentals of this song. This is my favorite song from Florence though I love the majority of her songs.
By far and away the best Florence song ever made. Make it number one! - eyah
29
Heartlines
How is this last? It just thrums through you like an arrow. Amazing. Most people haven't heard of it I guess. Give it a try, it's great for dancing.
This is so sad nobody seems to remember this song and it is definitely one of their best!
Literally the best song by florence, hands down. The drums are awesome the vocals are awesome the song is awesome just... Awesome
This song is incredible. I can't believe it doesn't get more credit. It gets inside my head and it just sticks there. A perfect song in my opinion.
30
Heavy in Your Arms
Great lyrics, music, voice - everything! This song is really original and has special climate. Should be higher on this list!
Truly a powerful and engrossing song. I love the meaning behind it and the climax right in the middle. Both her voice and the lyrics are amazing. I listen to it everyday.
Very catchy and original. It gets me going Very powerful and its one of my favorite songs ever. Not at all like most songs. Beautiful
This song should be no. 1... Listened to it in twilight eclipse, blew my mind off... Really powerful vocals and impossible variations in her voice, listened to it like 1000 times, gives an adrenaline rush every time...
31
Blinding
How can this not be in the top 10!? It's so beautifully hollow. I love listening to this song while watching the stars, makes me feel like I have all of them in my heart at the same time, almost bursting with energy! My favorite song of all time. When I die I'm going to be listening to this song while I'm slipping. Love you Florence.
Haunting. Sends shiver's down my spine. Lyrics are amazing. Florence + the Machine have made a lot of really good songs, but none come close to the awesomeness of this song.
This song is so beautiful and makes me realise that we all have our own imaginary world and spend a lot of time inside it. It shows that the happy world in our head, has it's dark and aggrovating secrets that are trying to stay hidden. Love it, love it, love it!
Beautiful song... Why does this song have so little votes? Its crazy! 0.8? Are they mad?
32
Sky Full of Song

33
Third Eye
When you listen songs like No light, No light, what the water gave me, cosmic love, spectrum, never let me go, rabbit heart, shake it out, only if for a night, bedroom hymns, dog days are over, seven devils, strangeness and charm, hurricane drunk, girl with one eye-all these masterpieces-then the third eye is a dissapointment, I'm sorry but it is the truth...
My favorite song of all time.
34
Breaking Down

My anthem- cause that is all I feel like and have felt like for three weeks
Haunting. Top 3 material.
ARE YOU KIDDING? THIS IS ONE OF THE MOST AMAZING SONGS BY F+TM!
Should be in the top 5!
How ANNOYINGLY STRANGE!
Should on the Top 10
35
Leave My Body

A beautiful song that showcases Florence's powerful voice and creativity, it is not as catchy as "Dog Days", but far better than "Falling".
I love all of their songs, but this is the one that truly speaks to me in particular. It really lifts me up like nothing else. It makes me feel happy and understood. It's so, so beautiful.
So lyrical! It is definitely among my top 10 F&M songs.
Magical song...I love it...
36
Addicted to Love

It simply leaves you be begging for more. Really underrated track, I absolutely think it should have made it onto the Standard Edition or at least the Deluxe Edition of the album rather than the "B-Sides, Covers and Rarities" disc from the 3rd or 4th re-release of Lungs. Simply an amazing cover, not only for Florence's voice, but the Machine's phenomenal instrumentation, especially Tom Monger on harp. I love when harp is incorporated into popular music, its unfortunately so rare in modern music. Best song off of Lungs, period.
What? It is top ten is is the best song
This song is definitely their best
Adore this cover!
37
How Big, How Blue, How Beautiful
I actually love the song so much!
This is a very great song. It is the best off her new album. Although, the new album is not as great as the last two albums, it's still a very good album.
Flo is back with her third album 'How Big How Blue How Beautiful'! The song is just majestic and inspiring! Flo is an angel.
Great song and demo version is probably better than original
38
Mother

Love that song and it is really good choice to close the album! Love Flo!
Love the chorus! And the closing is perfect...
Best song from hbhbhb
39
Girl with One Eye

18th!? What's wrong with you people!? This is a real MASTERPIECE! Ok I love Cosmic Love as well but this is by far THE BEST BLUES SONG I've ever heard! The LYRICS and Florence's voice are absolutely AMAZING!
Ok, this is like the best song ever why is it so down here?
God why? I CAN'T believe this masterpiece is all the way down here! This song gave me chills every time I listen to it
Absolutely amazing, I cannot believe it is at #37! At least deserves #12, definitely one of my favorites!
40
Hurricane Drunk

This song is incredibly... I don't know what. But the day I got it I listened to it about 20 times. Upon seeing this list, I assumed it would be in at least the top three. As far as the song, for those of you who NEED to hear it, the background is incredibly catchy, Florence's vocals are incredibly emotional and beautiful, and the lyrics are incredibly relatable but sad.
This is an amazing song! What the hell! No comments even really? Maybe it's not as well known as the others? Or maybe the meaning didn't make itself known to some.
How is this song so low? Please just give this a listen if you haven't already.
My favourite right after Lover To Lover. Way too low in this ranking
41
Wish that You Were Here
I love this song so much! I can't belive it isn't in the top 10!
Fantastic song from a great movie, can't stop playing it,
Great
42
Landscape

I can't believe this was only released as a demo, for me this is definitely their best song. Hauntingly beautiful
In my attempts to determine the song's meaning, it seems to be a generational curse from some great Grandmother who took her life with a gun to the mouth.

Am I getting it?
Upbeat, lyrics are meaningful and just a beautiful song. Definitely deserves to be higher!
This is really 100% most meaningful and beautiful song for F&M
43
Hardest of Hearts
A beautiful and transcending song. The bridge really helps lead up to a lovely chorus, which is perhaps my favorite part of the song. It's has a very melancholy feel to it despite it's beat, like many of her songs. You can definitely feel her voice adding emotion to this wonderful song.
I absolutely love this song! It is so amazing and the lyrics are well written.
Love!
This is my absolute favorite F+TM songs ever. The beat is so strong and the power of her voice and just the whole melody line is so lovely yet catchy. It should get a higher place on here or at least more recognition by others. I really recommend this song. Very strong song.
44
Strangeness and Charm

Musically stimulating and lyrically brilliant. Flo talks about passion as a science experiment - only in the most beautiful way possible. You sense the urgency of her desire through the building pace of the song. The drum beat pulsates through your body and you really FEEL this song.
It is on the deluxe edition, but it could have been a single, it has the same atmosphere than No Light and its very catchy!
Strangeness and Charm along with Heartlines should be in the TOP TEN! Also Spectrum I love Flo & Co!
Because it is not very popular new fans usually skip this song and that is sad, for it is an amazing song that describes the passion between lovers.
45
Lover to Lover

Great song really pumps you up. I thought id be in the top 15 at least... Anyways awesome song.
My personal #1! I'm really addicted to this masterpiece and it gives me goosebumps every time.
My personal #1 ;) I'm really addicted to this masterpiece.
Really? Should be top 5!
46
Bird Song

This is actually my favourite song EVER, it's just amazing I personally think that it should be at the top, I hope that the reason it isn't is because it hasn't been heard as much as her others and not because people don't like it as much. I love all of her songs though so I guess they all deserve to be at the top, like a massive tie haha. I would've voted for over the love but I like this one the tiniest bit more and this one had less votes :(
Are you kidding me? Bird Song has got to be one of the best. Florence alters between slow, haunting verses and fast, upbeat sections in a way never done before. Check this song out, it's truly one of a kind. The lyrics are dark and somewhat creepy. Kind of reminds me of Edgar Allan Poe's "A Tell-Tale Heart".
How is this not in the top ten? It's amazing!
Bird song is the best then Never Let Me Go and Girl with One Eye comes.
47
My Boy Builds Coffins

This is seriously my favorite song ever. It has the best metaphors about death I have ever heard, the boy literally representing death, and that death gets to everyone, rich or poor. Also, that once someone dies they are just thrown in the ground and loose all meaning to the world above.
It takes the best of all her songs and puts it into one. I don't understand how "Heavy in your arms" is higher than this. This, Blinding, Rabbit Heart, and Heartlines are the best.
Amazing lyrics and her voice only makes it that much more great!
This is creativity at its best. Her voice is hautingly awesome in this song especially. This and cosmic love are my favorites
48
Which Witch
This feels like catharsis, vindication and rapture all rolled up in one glorious track. Florence's vocals soar, the drums are pounding, and the brass section drives it home. Brilliant.
This song feels like catharsis, vindication and rapture all rolled up in one glorious track. The brass section brings it home. Brilliant.
I'm surprised that this song isn't in the top ten! I am so in love with the vocals, for it's very powerful and kind of swoons me at the same time. The brass, drums, and vocals are all beautifully twined together... definitely makes me (internally) scream with excitement.
My FAVOURITE song from HBHBHB by far! I cannot believe that it is in the deluxe. One word can describe that song... EPIC!
49
Stand by Me
Fantastic. She faced a challenge in recording this iconic song...and won! Move over Ben E King.
50
Falling

The "I'll dance myself up drunk myself down. Find people to love, love people too drunk" part is just so heavenly
Love this song - if this is only 36th then the other ones I've not listened to yet must be REALLY good
This song is absolutely fantastic in every way. It definitely should not be 44th.
PSearch List