Best Freestyle Rappers
1
Eminem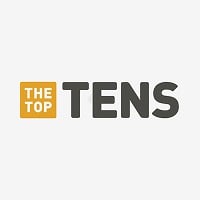 Eminem, born Marshall Bruce Mathers III, is an American rapper, actor and music producer born on October 17, 1972 in St. Joseph, Missouri. Eminem has sold over 300 million records making him the bestselling hip-hop artist of all time. In addition to his solo career, he is a member of D12 and (with Royce ...read more.
There is only one person who would give him a hard time and that's biggie smalls.
Just listen to Eminem in his songs. Then listen to his freestyles. You will see how good he is
His freestyles are better then his full songs
He's the greatest rapper ever, but Notorious B.I.G. would give him a hard flight
eminem is without a doubt the best rapper alive. with his list of characteristics of knowing how to be funny, political, hard eminem can handle any topic you throw at him accept rapping about money which is too overrated. big up to the whiteboy
2
Big L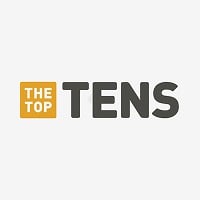 Lamont Coleman (May 30, 1974 – February 15, 1999), best known by his stage name Big L, was an American hip hop recording artist, born and raised in Harlem, New York City, New York. Coleman embarked on his career in rapping, with the hip hop trio, Three the Hard Way. His first notable appearance came ...read more.
Big l spits faster, harder and better lyrics then eminem and anybody else when it comes to the free style game, if you listen to his free style with jay z you will understand what I mean. Jay z is a nasty freestyle atrist, but big l goes so fast and is so good that he makes him look slow and bad in comparison. Lamont Coleman #1
Are you kidding. For all of you guys who voted Eminem, go listen to some big l and tell me what you think. Big l rest in peace
his freestyles tell stories, flow perfectly, rhym perfectly, and straight up make oppents look stupid. RIP to the best freestyler EVER, bar none.
Big L is the greatest freestyler ever. Have you the 98 Freestyle? It was so good, it went on one of his albums.
3
Notorious B.I.G.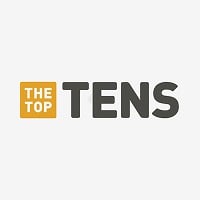 Christopher George Latore Wallace, born May 21, 1972, better known by his stage name The Notorious B.I.G (sometimes Biggie Smalls or just simply Biggie), is an American rapper from Brooklyn, New York. On March 9, 1997, he was murdered in a drive by shooting in Los Angeles, California at the age of only ...read more.
The Notorious BIG has the best in-depth lyricism and incredible flow. He can freestyle a complete masterpiece.
Where brooklyn at! He is the best freestyler ever, how can Eminem be the first, biggie is a lyrical genius, the lyrics to his freestyle has deep meaning too... Rapping freestyle right from childhood has made him the finest freestyler... He would kill Eminem in freestyle.. If not in his songs
I love Eminem and I feel that he should be good against Biggie but I feel that Biggie is the greatest freestyler of all time. Em has some really good freestyles but when I hear Biggie, he is the most talented rapper of all time.
He doesn't compromise his flow, that's the beauty of Biggie's freestyles. Just listen to Where Brooklyn At
4
Kendrick Lamar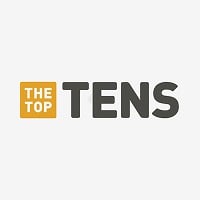 Kendrick Lamar Duckworth (born June 17, 1987) is an American rapper and songwriter. Raised in Compton, California, Lamar embarked on his musical career as a teenager under the stage name K-Dot, releasing a mixtape that garnered local attention and led to his signing with indie record label Top Dawg ...read more.
The King of all Coasts.
I mean look at how terrorizes the rap game today
Come on man he deserves to be in top 10... !
I'd keep moving Kendrick up in this... he does this gnarly flashcard freestyle and it sounds like he wrote because it's got punch lines, metaphors, jokes, and it's just fire af like all his freestyles - paolosecci
5
Proof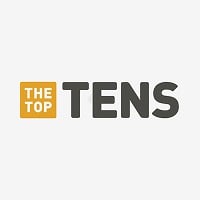 DeShaun Dupree Holton better known by his stage name Proof, was an American rapper and actor from Detroit, Michigan. During his career, he was a member of the groups 5 Elementz, Funky Cowboys, Promatic and most notably, D12. He was a close childhood friend of rapper Eminem, who lived on the same block, ...read more.
How is proof not at least top 5 let alone top 10? Have any of you heard his freestyle with eminem on westwood? That 4th verse is mind blowing, "I know the truth so now I'm baring all, I made R Kelly confess he stole his first style from Aron Hall, a wack mc with a gun, I'm not one, when you see Kurt Kobain tell home bring back my shotgun" amazing just amazing
Even Eminem admits proof was a better freestyler than him. GOAT.
Best freestyle rapper to ever live
He's at least number two theirs no one better then em and him
6
Lil Snupe
Snupe didn't get a chance to blow up. He was 18 for a week and was going to be if not already the best ever
Even though he had a short rapping career of 3 years, most of his songs were based off freestyles. Snupe been freestyling since he was 6 and it is very rare to find freestyle artist like lil snupe in the 2010s Era with lots of potential. In a song he admitted he is freestyle king because there was no one to freestyle like the wacky rappers we have today.
Definitely should be in the top 5. I've never even heard him stumble
RIP Lil Snupe. Go on YouTube and watch his videos. Any true rap fan will appreciate what he brings to the table. He is the Freestyle Rap God. If he woulda had the chance to blow up like he would've then he would for sure be number 1 on this list. And he wasn't like any of these fake ass rappers. He really worked on the block. And his goons still out there.
7
Common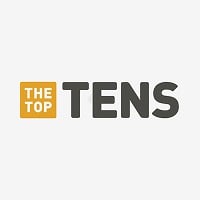 Lonnie Rashid Lynn, Jr., better known by his stage name Common, is an American hip hop recording artist, actor, film producer and poet from Chicago, Illinois.
8
King Los
People who didn't vote for King Los have obviously never seen what this genius can do. This man is so talented and his brain should seriously be studied. I have never seen anyone that can spit layers and wit and intelligence at length. He is on another level.
Like this guy doesn't just freestyle like other rappers do reuseing lyrics and so on King Los goes on the top of the dome easy and u can en throw him so words he will still kill it
King Los is amazing off the top. His vocabulary is insane and he flows seamlessly between instrumentals. He has two of the best 5 fingers of death freestyles and Sway ranks him with some of the greatest rappers to touch the mic. He should be at the top of this list. Eminem can freestyle but not as good as Los. Kendrick is also a great freestyler but he can't do it on the level Los.
King los is back at 36 but people that have LITERALLY never actually freestyled (pac, Dr. Dre, Kanye) off the top are top 10 just because you all recognize the name. Stop conforming to what people tell you are the best rappers and listen for yourself. Use your own brains. And when people ask for your top 5 give them YOURS not the typical "biggie, Eminem, Tupac, etc". If you think that so be it, but King los is the best freestyler since biggie, and I would even say he could out freestyle biggie timewise.
9
Eyedea
EYEDEA! 99 scribble jam champ, blaze battle winner, I mean come on if you win scribble then you should be up here. Look him up on YouTube
Eyedea never lost a battle. Eminem is good, but there are a lot of people who are better then him. Eyedea is also much better lyrically and can come back with better lines then most.
Eyedea was the greatest battler there ever was. People who don't think so just didn't get his punchlines.B.I.G. is my all time favorite rapper, but he doesn't have enough freestyle battles out there to consider him the best
People are stupid if they think eminem is better than him, Mc Juice is a second close one.
10
Hopsin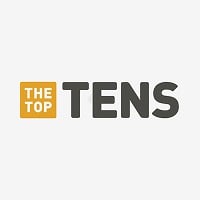 Marcus Jamal Hopson, better known by his stage name Hopsin, is an American rapper, record producer, director and actor from Los Angeles, California. Hopsin was born on July 18, 1985. His first album was called Emurge but he's best known for his album titled Raw.
Are you kidding guys lil wayne Hopsin's songs are straight fire his flow is incredible and his lyrics have real meaning then realest rapper in the game
Nah Bruges; he is higher
Bruh hopsin is top 10 he got straight bars
3 words HIP HOP SINISTER
The Contenders
11
Black Thought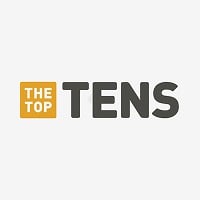 Tariq Luqmaan Trotter, better known as Black Thought, is an American artist who is the lead MC of the Philadelphia-based hip hop group The Roots, as well as an occasional actor.
Look up freestyle in the dictionary and you will find this man.

He can think of multiple rhymes in one sentence just like that, only reason he ain't at the top is because most people here just bob their heads. - Bastermind
This guy is hands down THE BEST RAPPER out there and his reaction to DJVLADs comments proved it on the Funkmaster Flex Freestyle. He is God amongst mortals
His freestyle on Flex is legendary.
Check out his 2017 Funk Flex Freestyle
12
Rakim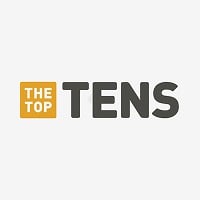 William Michael Griffin, Jr., better known by his stage name Rakim, is an American rapper. He was born on January 28, 1968.
13
Nas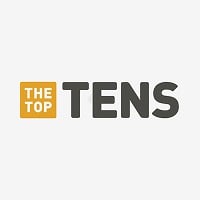 Nasir bin Olu Dara Jones, better known by his stage name Nas, is an American rapper and entrepreneur born on September 14, 1973 in New York City. His album, Illmatic, is considered to be one of the best rap albums of all time. He is also considered to be one of the best rappers of all time.
Before I get a bunch of replies saying that "Eminem is better" or "Biggie would smoosh Nas in a rap battle", I agree with both. However, just hear my case. Without a doubt the greatest freestyle of all time, and possibly the greatest rap of all time is Nas' song N.Y. State Of Mind. A lot of new g's haven't heard it yet since Nas didn't reach the same icon level that Em, Tupac, or Biggie did. The intense rhyme schemes prove that he can write a masterpiece within seconds in his mind. His DJ even gave an interview where he just played the beat and Nas freestyled over it, in one take! Everyone in the studio, including Nas himself, were astounded at the quality of the freestyle. Now the "hard" freestyles just contain simple cliche rhyme schemes and have no actual meaning, while N.Y. State Of Mind describes the ghetto life and it's struggles in Brooklyn. Obviously Nas hasn't recorded any other freestyles that are as iconic or well known, but that one session really changed rap and set the ...more
Seriously, 32nd! He should be in the top 5. One of the best of all time.
He raps the truth no make up lines
He is meant to be on top 3.his lyrics are inspirational
14
Big Daddy Kane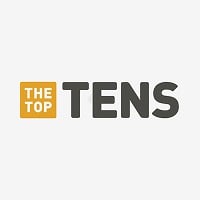 Antonio Hardy, better known by his stage name Big Daddy Kane, is a Grammy Award-winning American rapper and actor who started his career in 1986 as a member of the rap collective the Juice Crew.
15
Cassidy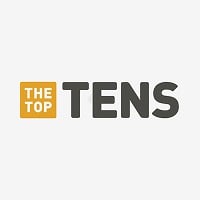 Who else out there has multiple 10 and 11 minute freestyles. Look on YouTube for Coke on the scale, Where is Cass at, then compare that to his modern 0 to 100 and Control remixes. Been on point for a long time.
One of the best freestylers to do it. All you have to do is watch the freeway battle. I love Lupe, but he can't freestyle. And cannibus pulled out a pad in a damn battle.
Are you kidding? Cassidy should be much higher on this list. Mac Miller and Meek should be much lower.
Cassidy is at least top 5 he'll tear you up for a min and he'll keep Comin mad lyrical articulate with his words and had been killin it for a long time
16
Canibus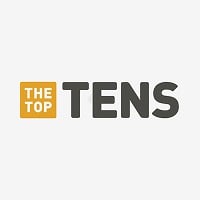 Germaine Williams, better known by his stage name Canibus, is a Jamaican born-American rapper and actor.
He destroyed LL Cool J (come on people it isn't about how its produced but how its lyrically done)
He (in my opinion) destroyed Eminem because everyone is just saying' things as "Eminem didn't really battle him"
YES HE DID! AND HE LOST that's why he turned his ass to mainstream and ghostwriting while Canibus is working real hard down in the underground with no producers at all.
And now Bus is going after Royce 5'9 (Yes he dissed him real bad and Royce didn't answer)
Canibus deserves to be up at the top because he is destroying every rapper.
Dizaster is NEXT!
In my opinion, THE greatest freestyler out there... and I've heard Eminem spit fresh on the mic.

Seriously, Canibus makes albums irrelevant to the hip-hop industry with his lyrics.
The illest right now... there's no one on this planet capable of damaging him... but he did succumb to the hands of his alter ego in the song Rip Vs Poet Laureate
Canibus' only competition is himself since no other rappers have a skill level even close to his.
17
Tupac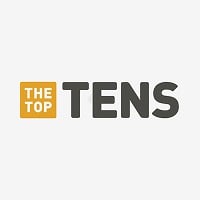 Tupac Amaru Shakur, also known as 2Pac, was an American rapper and actor born on June 16, 1971 in East Harlem, New York. Tupac sold over 75 million records worldwide and has been referred to in multiple major publications such as Rolling Stone as one of the greatest music artists of all time. 2Pac was ...read more.
You kidding me! Ik Tupac ain't that good of a freestyle rapper but he can beat meek and lil Wayne. To me Tupac ain't the best freestyle rapper but he's the greatest rapper.
Tupac influenced me to love rap and I started rapping because of listening to his music. His freestyles will always be epic
What Can I say bout him!
2pac-the name of the RAP
18
Big Pun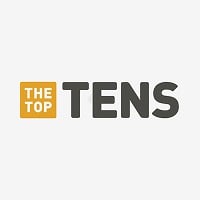 Christopher Lee Rios, better known by his stage name Big Pun, was an American rapper. Emerging from the underground hip hop scene in The Bronx borough of New York City, in the early 1990s, he was the first Latino rapper to have an album certified platinum as a solo act. ...read more.
19
Jay-Z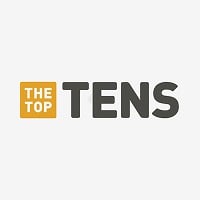 Shawn Corey Carter, known by his stage name JAY-Z, is an American rapper, record producer, entrepreneur and investor born on December 4, 1969 in Brooklyn, New York. He is best known for his albums Reasonable Doubt, The Blueprint, and The Black Album. He is considered to be one of the best rappers of ...read more.
Jay z is the hottest
20
J. Cole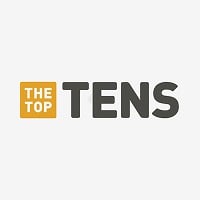 Jermaine Lamarr Cole, better known by his stage name J. Cole, is an American hip hop recording artist and record producer.
Come on haven't you guys heard his songs he deserves to attract be in top 10 wet dreams is fire
J.cole is a young artist who is known for sounding like drake. Like drake he will leave you in tears
J Cole is one of the realest rappers I have ever listened to
C mon J Cole is being underrated Lil Wayne can't Freestyle
21
Meek Mill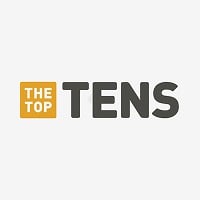 Robert Rihmeek Williams, better known by his stage name, Meek Mill, is an American hip hop recording artist.
Look I don't really know why I voted for him but I've been listening to him since I was a little kids so yeah he's been one of my childhood rapper since I was a baby and my dad always used to go to all the concerts and stuff yeah but he was a great rapper
All of his freestyles are straight fire. Don't believe me, go watch his moment for life freestyle on youtube.
Meek Mill is the best freestyle rapper ever. I can only compare him with 2pac.
Meek Mill's freestyles are better than most song of other rappers
22
Dr. Dre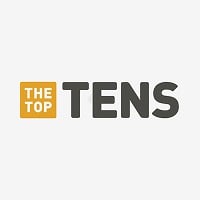 Andre Romelle Young, better known by his stage name Dr. Dre, is an American rapper, record producer, and entrepreneur born on February 18, 1965 in Compton, CA. He is the founder and current CEO of Aftermath Entertainment and Beats Electronics.
Shuold be on top ten
King
Yo dr. Dre should be the first this website close he was the he had the best producing company ever Eminem was on his label aftermath used to be all all about this all about that's so voting for him thank you bye
23
Lupe Fiasco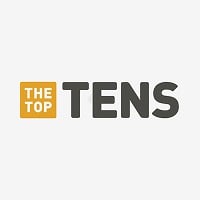 Wasalu Muhammad Jaco (born February 16, 1982), better known by his stage name Lupe Fiasco, is an American rapper, record producer, and entrepreneur. He rose to fame in 2006 following the success of his debut album, Lupe Fiasco's Food & Liquor. He also performs as the frontman of rock band Japanese Cartoon ...read more.
Lupe Fiasco I one of the best freestyle rapping in world. Almost all of his songs have a meaning. That's why he's the 5th best in the world. No jokes about that. I you want proof battle him you are self! 1
His flow is unreal, but more impressive is that his freestyles have meaning and it's not just different versions of 'I'm great and...kill people'
I've been listening to his spits on radio while he freestyles and he's a rap genius! He's after nas I give him number 3
Not in the topten because not enough people have heard his freestyles my top 3 is Eminem, lupe and king los in no special order, they are all sick off the top!
24
Ludacris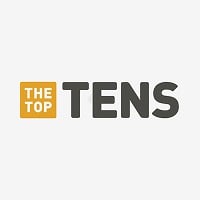 Christopher Brian "Chris" Bridges, better known by his stage name Ludacris, is an American rapper, entrepreneur, and actor.
He is a freestyle genius damn it!
Dirty south will go ham
25
K-Rino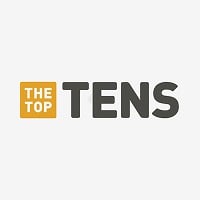 Eric Kaiser (born 9 September 1970), better known by his stage name K-Rino, is an American rapper and record producer from Houston, Texas. He is a pioneer of the Southern hip hop scene, and has been rapping since 1983. K-Rino's first release was the single "rocking It" with his group Real Chill in 1986, ...read more.
26
Kid Cudi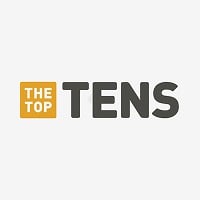 Scott Ramon Seguro Mescudi, better known by his stage name Kid Cudi, is an American recording artist and actor from Cleveland, Ohio.
The fact that rappers like Lil Wayne are getting more hype than this guy is beyond me. Compare their westwood freestyles and TRY to change my mind. You won't be able too by the way. Cudi is a lyrical genious.
kid cudi is an upcoming phenomenon, freestyling is just the beginning.
give him a chance, Westwood freestlye -
Its the man on the moon -__-
27
Norm Ender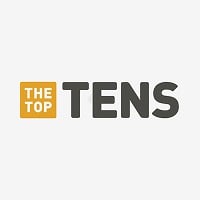 28
Jin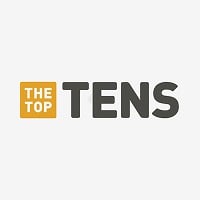 Jin is the best battle rapper that I've ever heard and seen. His abilities to rap the way he wants to has given me the opinion to say that he can be in a tie with Eminem. These two rappers are so dope. Eminem on the other hand, is more of a rapper that raps songs and stuff, but he also freestyles. Jin, an awesome Chinese rapper, actually he was the first Chinese rapper to go on stage in America but born in America. He has faith in himself when he raps. When he raps, there is hardly any cursing, but, however, if his opponent starts to get on his nerves, he will get angry and rap so hard that he'll make it a rap for his opponent. He has been insulted many times, lost several rap battles in the past, but he he won't give up, he just won't. Jin defends China when people start to bring China into their insults. He is a rap hero. I really hate it when people insul China during rap battles. Its because they don't have any idea or any clue to rao against Jin, that's why they dis China. I ...more
I'm surprised jin isn't in the top ten
He's like one of the best but now he has a rep of being a has been but like come on
Jin brought new talent to the game and I've listen to him since 03 and only ever heard 1 recycled line. Kid was dope!
Jin should really be higher on this list. I mean he became a Jump-Off Champion, and a Freestyle-Friday Champion.
29
FreeUhuru
Most of his raps are freestyles and they are always straight truth. legit. - sungasays
30
Logic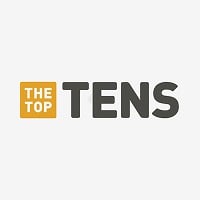 Born on January 22, 1990, in Gaithersburg, Maryland. Sir Robert Bryson Hall II, better known as Logic, is one of the most influential artists in the rap game today, with amazing lyricism and flow. Logic first gained major fame through making 2013's edition of the XXL Top-10 Freshmen List, and has easily ...read more.
How is logic not even in the top 20 he is one of the best freestylers I've ever heard. He honestly can never stop watch the video he gets put through the 5 fingers of death and doesn't miss a beat he never stutters he just keeps going and it all flows
Why is logic not in the top 20's? His freestyles are relatable, he never stutters and can keep up with the flow; watch 5 fingers of death. Others have even said that Logic is "more lyrical than Kendrick".
He deserves a lot more recognition than he gets, seriously an amazing freestyler
Better than most of the people in the top 15 in this list like what man
31
Royce Da 5'9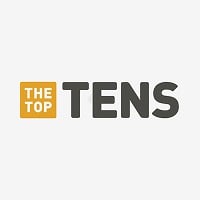 Ryan Daniel Montgomery, better known by his stage name Royce da 5'9", is an American rapper from Detroit, Michigan.
Ya but Eminem crushed him there - gummysniper
This guy is better than em
His lyrics are crazy good. I think he is one of the best out there. Listen to the westwood freestyle with Eminem it's sick
Guys insane
32
Immortal Technique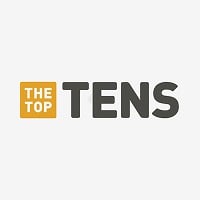 Felipe Andres Coronel, better known by the stage name Immortal Technique, is an American rapper and urban activist from Lima, Peru. He was born on February 19, 1978
Immortal is best compare him to tupac he suits to be found in top 5 only
All he does is freestyles so he is a bos
33
Lloyd Banks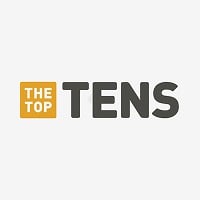 Christopher Charles Lloyd, better known by his stage name Lloyd Banks, is an American hip hop recording artist and member of East Coast hip hop group G-Unit, alongside childhood friends and fellow American rappers, 50 Cent and Tony Yayo.
Lloyd Banks is one of the best freestylers ever period. Banks should be up in top 5 without a doubt.
Lloyd banks is nicer thin meek mill on any day top 5
This guy can freestyle holy crap
You made a mistake. Lloyd Banks should be #1.
34
Juice WRLD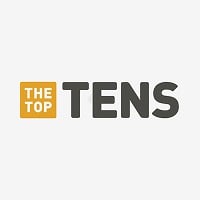 Can you make an album, with just freestyle songs? Juice did it. Can you freestyle more than a hour? Juice did it. Can you record 6 freestyles every day? Juice did it. But, still #47? How?
Rest in peace to this legend, He could've accomplished a lot more if he was still alive #999 Forever
Never seen someone else freestyle for an hour without stopping, on 2 occasions. Amazing lyrics too
RIP to Juice, 999 forever but this dude rapped for like an hour and ain't stop for ANYTHING...3 TIMES DUDE #1
35
Childish Gambino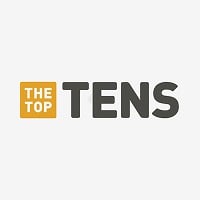 Donald McKinley Glover Jr. is an American actor, comedian, writer, director, rapper, singer, songwriter, producer and DJ. He performs music under the stage name Childish Gambino and as a DJ under the name mcDJ. ...read more.
His freestyle ability was quite surprising and he let's his rhymes just flow with such casual smoothness... For lack of a better word
His lyrics are a step above the rest and has one of the best sway in the morning freestyles and his Rosenberg freestyle was no joke.
He's new to the game and might have many impressive albums out yet but he kills at freestyles.
How is he this low on the freestyle list, his rosenberg is insane
36
MC Supernatural
Really don't know whats going on here. Em at 1 crazy. This is freestyle. Most of these guys write. Some even have bars written for them. SUPER NAT. Been the best for a long time...
Are you guys kidding... You youngsters better get y'all studies up and recognize that the best two freestyle rappers were/ are MC Supernatural & MC Juice. In my opinion either or could be the GOAT..

All those other rappers write and study their raps
The best hands down don't for get a true legend
The best. Hands down.
37
Swifty McVay
underated listen to venom spitter - Swifty McVay -
38
Lil Flip
Man lil flip is the Freestyle king every song he does is Freestyle he should be number 1
FREESTYLE KING
Tx Representing Flipperachi king of the Freestyle
39
MGK
Look up mgk funk flex freestyle. that's all I gotta say - wiz
Or sail freestyle
40
Hidra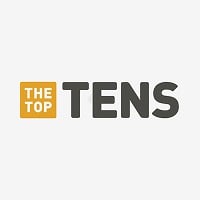 Hidra Best Freestyle Rapper İn the World
2013 Turkey Devrap Freestyle Champion. Look at the 'Hidra - Zorla Freestyle Serisi - 2' video.
41
Mos Def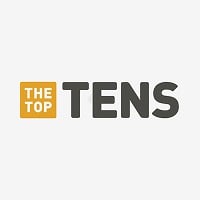 Yasiin Bey, best known by his stage name Mos Def, is an American hip hop recording artist, actor and activist from Brooklyn, New York City, New York.
Check him out on Chappelle Show or Boom Bap
This is a disgrace. 50?
42
MC Juice
Beat Eminem in a battle back in the 90's and is now better than ever. Just watch him when he free styled on b-real T.V. it's the first YouTube search result if you search MC JUICE
This dude is 46! He should be top 5, no less than top 10
He is the best. No doubt.
43
Dumbfoundead
Making music now. He used battling as freestyle and is just one of his many talents and angles. Like Jin, he is susceptible to asian jokes. But he fires back with witty jokes after jokes.
44
Joey Bada**
Sway rated him as top tier n trust me Sway definitely knows what he's talking about
Joey is a master of lyricism✨
45
Chris Webby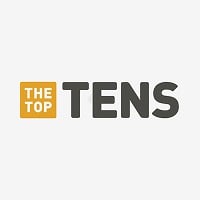 Christian Webster, better known by his stage name Chris Webby, is an American rapper from Norwalk, Connecticut.
Webby might be the most underrated freestyler out there because he's from Connecticut but just check out any one of his freestyles and I promise you you'll be blown away. Punch lines are witty and hilarious, flow is nasty, and he can go forever
Look his 6 minute freestyle on youtube while he is in the car, Best freestyler alive, lil Wayne best rapper
He goes hard as hell. No rapper besides Eminem even stands a chance against Webby in a freestyle.
Chris webby good
46
Krayzie Bone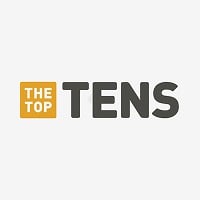 Anthony Henderson, better known as Krayzie Bone, is an American rapper, producer, and entrepreneur. He is a member of the rap group Bone Thugs-n-Harmony.
How is Krayzie Bone so low and where's Bizzy Bone? have u guys even seen them on rap city? Well obviously not smh - JCchrom3
47
Z-Ro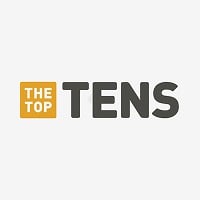 Joseph Wayne McVey IV, better known by his stage names Z-Ro and The Mo City Don, is an American rapper from Houston, Texas.
Z-ro makes Freestyle songs into a hit listen to mo city don you'll see what I mean this man comes straight out of Houston
He the best
48
Wax
No one knows him really... If you don't go on YouTube and watch his freestyles!
49
The Game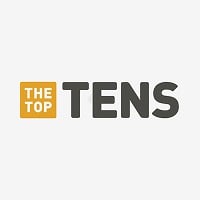 Jayceon Terrell Taylor, better known by his stage name The Game, is an American rapper and actor. He was born on November 29, 1979 in Los Angeles, California. Game spent most of his childhood in foster care (up until high school) even though he knew all of his brothers and sisters. Since 2002, Game ...read more.
300 bars and runnin is one of the best
50
Dizaster
Most Underrated on here, The Fact that Canibus (whom dizaster destroyed in 2012) is above him is hilarious
Dizaster killed Canibus, 'enough said, he should be at least top 5
The best, I don't know why he in 55th place
Dizaster is all written rap too.
PSearch List