Girls' Generation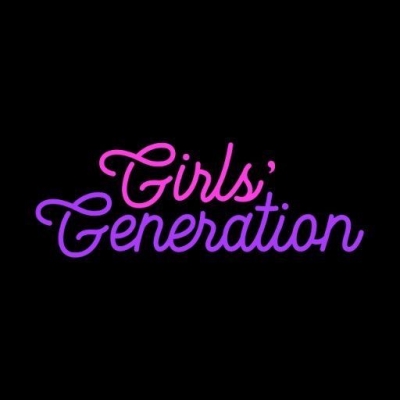 Found on narvii.com
Info
Girls' Generation, also known as SNSD, was formed in South Korea, in 2007. The current members are Taeyeon, Sunny, Tiffany, Hyoyeon, Yuri, Sooyoung, Yoona, and Seohyun. Jessica left in 2014. They are known as the second best selling girl group of all time, Korea's National Girl Group, and one of ...
read more
.
Comments
Top
Popular
Newest
BEST of Best! This girls are just perfection! They can sing very well! They also dance on sync! Great personalities, great entertainers and as a group they are a family! They are girls generation and seriously Best girl Group in the world right now! SONE since the beginning! SNSD = Best of Best!
4th Impact are new artists, who are about to explode onto the music scene! These are phenomenal and sensational entertainers, who give spectacular performances that brings the audiences to their feet with thunderous applause and admiration! 4th Impact, are definitely the new artists to watch for in 2016!
They seriously beat a lot of awards. Being the first girl group to beat a men dominated industry. They became one of the top. Has so many fans. I can't even. They know Katy Perry. Always the top in itunes whenever they come back with a new song. They have so many fans all over the world. Singapore, Malaysia, France, LA, America, and so many other countries. They are just perfect. The best personality ever. Us fans know them up and down. They love us fans as much as we love them. All their concerts are filled with so many fans. They are just perfect in many many ways. I recommend you guys to find out more about them
These girls are absoulutely a full package.
They're not only famous in Korea but yet most popular group almost all around the world. They have incredible talents on their own way. They're so kind-hearted and respectful to their fans (Sones). Their songs like Gee, I Got A Boy and Genie, Their songs are one of the most popular songs in Korea and in the World. They always ween award so many times. They have a strong bond as a group and as a family.
Girls Generation will always be the most popular girl group and always number 1 in our hearts. Girls Generation FIGHTING!
SNSD is the best girl group. Why? Simply because they are a wall that everyone can't get over (talking about girl groups).They don't meet expectations, they set it and they set the bar pretty much high. With the combination of BEAUTY, TALENT, WITT, AND HUMILITY. They are also the only group that can compete head to head with boy groups and potentially beat them. And lastly that are the FIRST act to win in the FIRST YouTube music awards (beating artists like Lady Gaga, Justine Bieber, One Direction etc)
I love 4impact so much they're phenomenal performers
This group became my mentor. I am not saying this because I love them but because they showed me the different side. Their indestructible friendship, sincerity to the fans, and their passion for their job. Everything is wonderful. I am a fan but I'm the kind of fan that I want them to be my friends. Where I could comfort and advice them my words just like how they comfort me through their teamwork and music.
Their concerts are legendary and amazing. They have personally inspired me for many reasons. Girls Generation is THE greatest girl group today and will soon be the greatest girl group of all time. They will absolutely to Spice Girls in time. Don't get me wrong, I love the Spice Girls. What I mean is based off of statistics, Spice Girls is currently number 1, but if SNSD continues on their path, they will top them in time, based off of statistics.
The BEAUTY, STYLE, FASHION, PERFORMANCE (though they got some mistakes too) and all! I could still remember the first time I saw their CD, newly released Genie. I just didn't mind them cause I was not into KPOP way back. But when a friend of mine told me I got a little bit of Yoona's look I was really curious and Googled them. Damn! That's the time I tried to listen their songs and I thought "Why the heck did I just listen these songs now?!?! " They've become better now, the looks, fashion and all! So I bow, SNSD is the best for me! A plus for their down-to-earth and funny personalities!
not only the best girl group in korea, they are the best in the world! Each and every one of them can make you fall in love watching their performance. Also, they're not only great singers, they're also beauty queens. If there would be a prize for the most beautiful members of a musical girl group, they should win it, hands down!
GG may not be up there along with those greatest groups of all time YET! But hey kpop is the next "big thing" outside of English speaking world and GG is the most well-known girl group as of now in Asia, definitely worth a spot on this list!
What I love the most about them is their character, as an individual and a group. The bond, A.K.A. SOSHIBOND is stronger than anything I saw. They are not friends but sisters. Their relationship is what I envy because it is really beautiful. A storm can break all of the albums, posters, and memorabilia they keep but the memories and the relationship are the treasures. They once said that they do not know if they are still active after some years (I will be really sad if that happens) but they will remain as SNSD forever.
4th impact they are the best and they don't need auto-tune like spice girls and girls aloud!
Girls generation is the best girl group I've heard so far. Some people ask me why do I listen to them when I don't understand their language but I listen to their music because they are talented and hardworking. They can dance sing and rap and that's what I look for in my ideal artist
They work really hard! They have a lot of talents! No one can beat them because they're strong! They're the LEGEND OF KPOP! And some people are using the opportunity of the Kpop wave to debut and try to get attention but that doesn't work actually!
They are currently the best girl group in Asia.. They won best artist in MAMA and had a lot of awards and recognition that only their group had achieve.. They are the best! 1
These girls are so fantastic. They can beat out all of America's current girl groups. These girls can do everything from acting to dancing plus no one has even left the group because they are just simply perfection!
The're just the "Korea's Girl Group". No one will argue about that. Even if the media will pass down the throne, they're just the "legendary group" that won on youtube awards or been featured on Time's Magazine Top 10 or 25 songs of the year etc. Currently, after the years of disbandment of TLC, Spice Girls and others, they're the only one that fits the "Best Girl Group" aside from Little Mix and Fifth Harmony.
They are all so beautiful and popular and actually are pure and lovely! They unite and love each other ad that is what all girl groups should do! They are so unique!
They are pure talent and beauty: they can dance, sing live perfectly, rap and sometimes even write their own songs. What can you ask more? Even members despite not being the visual looks so good without makeup
They are the best girl group ever! All their songs are hits. They are indeed the best girl group out there! Good luck Girls' Generation on your world domination!
Search on google
Most popular,
Most famous or
Best girl group in the world.
It will show that is Girls generation as the result.
They will always be the Queen. Number 1 Asia Girl Group!... They really have the talent. They really put in a lot of their effort for fans. They endure this together and went through it together. They are SISTERS!. Will always be supporting SNSD! SNSD JJANG!
They are the most popular girl group in the world, the awards, nomination and numbers of fans are the proofs of their popularity. Many people love them because they are not just pretty and talented also they are funny and kind hearted people that is why fans love'em
I LOVE GIRLS GENERATION.. I love their song.. Go GIRLS GENERATION.. Your song is so nice I LOVE their song like I GOT A BOY the dance is so nice..