Top Ten Best Manga Ever
Nejixchan
The Contenders: Page 15
281
Chihayafuru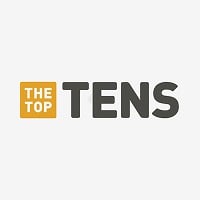 Chihayafuru is a manga series written and illustrated by Yuki Suetsugu, serialised in Be Love and published by Kodansha.
282
Tokko
Gans of any manga will relish this sort manga/anime because of its brilliant plot, horrifying scenario, high strung love between the characters, awesome gory fight scenes, and a extremely deep plot! Check it out!
284
Immortal Rain
This manga is probably the most under appreciated masterpiece I've come across. There's no real way to summarize it without taking forty minutes and just barely touching the detail pulled into it. It tosses the reader into an array of events, starting out broad, then narrowing down to the main conflict. It starts you out with a simple bounty on the head of a man who is said to be immortal. As you travel through the story, you meet unforgettable characters, experience great artwork, and a stunning plot. It questions the existence and power of God (s) and shows how many people can be affected by just one person's life and actions. The importance of staying true to your heart and eventually builds up how no matter what troubles or obstacles one might face, there is always hope. A not-very-well-known mangaka with a beautiful drawing style, a non-mainstream completed manga with a wonderful plot... It's at least worth checking out.
It is very good, not was but IS. They each had their own reasons for doing things and once you realized this it becomes very interesting.
285
Elemental Gelade
I love this anime and the manga. It's a great idea. It's got loads of great action and humour - it's totally underrated.
286
No. 6
Great story, great characters. You never want to stop reading until you've finished the entire manga.
287
D.N.Angel
I especially loved the anime. Great story and characters, really amazing
288
Spiral: The Bonds of Reasoning
This is a great manga for those who love murder mysteries. Although it's not always addictive, the story is good.
289
Hatsune Mix
I loved this manga. Since there's no anime for Vocaloid, a manga is the next best thing, right? It was really funny, and great to see your favourite Vocaloid having a story with the others.
290
Darker than Black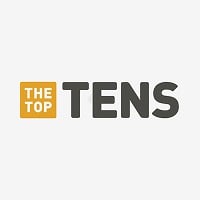 Darker than Black, known in Japan as Darker than Black: The Black Contractor, is an anime television series created, directed and written by Tensai Okamura and animated by Bones. In 2007, the 26 episode anime named Darker Than Black: The Black Contractor aired with a huge commercial success. It was ...read more.
How can I not vote for the badass Chinese Electric Batman that is Hei? How I ask you?
291
Shingetsutan Tsukihime
Though it's kinda short, I'm still thinking this is one of the best manga ever. I can guarantee you would enjoy it
292
Sun-Ken Rock
Total badass protagonist, great artwork, even greater plot. Enough said.
293
Kamisama Hajimemashita
This is the most awesome manga and anime ever! I reccommend everyone to read and watch this!
V 1 Comment
294
Kingdom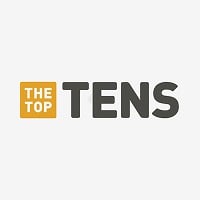 This is my most favored manga and I have read all the manga in this top 20, so this means something. Yes, you need to get past the first story arc, before it gets really good (both for the story and the art). Butt, I tell you afterwards it will be the best manga you ever read. It has such a good story-line, it has a good pace, the characters are all interesting, and the art gets better every chapter (witch is a relief because in the first 50 chapters the art is just awful, I must confess). Making it now the best art work, I have come across. And Finally, the battles are so EPIC (and I mean Lord of the Rings epic). Truly a recommended to everyone, you will not be disappointed. Really start reading already!
Easily on par or just below berserk, great art fantastic characters and amazing battle scenes and by battles I mean tens of thousands of men cutting of each others arms legs and heads, the story is paced beautifully none of that 5 chapter long wait just before each battle as seen in naruto, bleach and so on, truly recommend it to anyone you will definitely not be disappointed
Best Manga I've ever read! Even above one piece and Naruto.I don't know why readers doesn't place this manga in the top ten. It should be there! Its really underrated. Manga reading experience wouldn't be complete without reading this. I just randomly picked this manga to read because I'm bored but when I started it, I can't even stop reading it. I was so amazed. Excellent and well thought story line and the characters are interesting. The war scenes are so epic. You really become attach with all the characters, both antagonist and protagonist. I really love it.
Easily my top 5 manga ever!
V 16 Comments
295 Golgo 13
296
Gamble Fish
Awesome, thrilling, nail biting manga... the characters are just too good... don't know why it is not popular.. but a great read..
This will blow your mind. Try it out if you enjoy mangas that will surprise you each time.
297
Absolute Boyfriend
This manga is totally epic! I really love how the stories developed until it reaches the end, although it's such a fast-paced plot, but I praise Watase Yuu for her ability to bring the very core idea out to the story and the comedies are successfully making me laugh out loud..
This manga teaches me once again that 'LOVE' itself doesn't have any boundaries, recommended for girls who want to find out what is the meaning of true love..
298
Inu x Boku SS
Are you kidding me?! This manga deserves to be in the top 10! It's so damn sweet! Really now... Come on!
I think a 10 year old x 20 year old is not something to not watch, am I right?
This is an amazimg manga. You can really see the love between the two charectors. Love it.
V 1 Comment
299 Hareluya II Boy
300 Tanikamen
PSearch List
Recommended Lists
Related Lists

Top Ten Anime/Manga Characters

Most Annoying Anime / Manga Characters
Top Ten Romance and Comedy Anime / Manga

Strongest Female Anime/Manga Characters
List Stats
22,000 votes
363 listings
8 years, 234 days old

Top Remixes (117)

1. Berserk
2. Fullmetal Alchemist
3. Death Note
Xarex

1. Fullmetal Alchemist
2. Dragon Ball
3. Naruto
Zapnilos1

1. Bleach
2. One Piece
3. Parasyte
CurryMan21
View All 117
Posts
Error Reporting
See a factual error in these listings? Report it
here
.