Top Ten Best Manga Ever
Nejixchan
The Contenders: Page 4
61
Tokyo Ghoul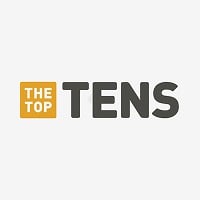 How is this not higher? This has the perfect balance of darkness and beauty (and plenty of sadness, may I add). I loved and still do love all of the characters. They all seem so unique to me! However, try your best to avoid spoilers. It may ruin the experience. Try to read the manga before watching the anime, too. The anime doesn't follow the same storyline as the manga, which disappointed me. But, the anime is still worth it. After you finish the main series, I recommend reading :re. Don't do much research on :re before finishing the entire manga, though. I learned the hard way. In summary, give this manga a chance! It is absolutely worth reading.
If u have watched the anime and think its amazing... Well, then behold! The MANGA IS SO AMAZING! It's the best manga I have read that shows how the main character goes through a psychological change. Plus it's beautifully displayed that tells about human eating creatures(ghouls- not naked titans ) that tells about how they interact with the humans. My fave line in the manga is that the main lead ghoul female character says that they aka ghouls only want to live because there is no way of their survival unless they eat humans... ANYWAYS BE SURE TO READ THE MANGA! ' Even if it has a slow start, DON'T STOP READING!
Why is Tokyo Ghoul down here?!?!?! This manga clearly deserves to be in a much much higher rank in the top 5 at least. The plot is so good that I guarantee. I just wanted to read a few chapter at first, but then it got addicting and then suddenly I can't stop reading and I couldn't help but feel annoyed if I can't read at least one chapter a day or five!
Two words "Only One".
V 27 Comments
62
Assassination Classroom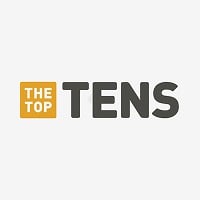 This has been one of the most fun, engaging series that I've ever read! I'm surprised that it has been placed so low! I mean, to have a whole classroom of students trained to assassinate their teacher who is an unknown entity (an octopus/alien/emoticon mix) and yet to have a teacher that shows such great care and love for his students (harkens to legendary stories like "To Sir With Love" etc) and the COMEDY! I think that this is a very underrated series, just read the first chapter, you'll be hooked!
This should at least be on the top 20, the story is so touching and at the same time complete with humor and action. It also has cool and unique characters that'll keep you reading this amazing piece of artwork. The artwork is also amazing...
So funny and amazing!
RIP Korosensei
V 5 Comments
63
Fist of the North Star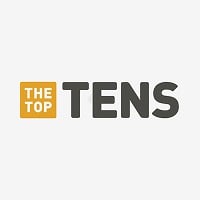 Set in a post apoctolyptic world. About a man defeating evil. Should be in the top 5. Lots of action and violence, splendid story. A very good read.
A manga for men
This master piece should be in the top 10. Fantastic characters (Rei, Toki), great fights. The story delivers a strong, deep and unexcpected message.
This should be at least in the top 10. Fist of the North Star (Hokuto no Ken in Japanese) is considered by many as the father of shounen, of fighting/martial arts manga and one of the manliest mangas ever made. It was this manga that inspired many known shounen mangas like Dragon Ball, Saint Seiya, Jojo's Bizarre Adventure, Berserk, etc. Kenshiro is super badass, always defending those in need with his own sense of justice. The supporting characters like Rei, Shu and Toki are simply amazing. And the main villains such as Shin, Souther and Raoh you can't just dislike them, as their story doesn't actually make them "villains", more like men who lost something very precious to them and they tried to forget love in order to not feel any sadness. In the end, we might just simply like EVERY character of FOTNS.
64
Real
It seems that no one has ever heard of this manga. The story is so touching and at times can feel like a visceral gut punch. Takehiko Inoue (author of Vagabond and Slam Dunk) hold nothing back in this series. By far his best work. If you or anyone you know have a disability or have ever gone through a hard time, you owe it to yourself to read this series. All I can say is that it is amazing.
This manga is so underrated. It has a complex but down to earth storyline, and the art is just simply superb.
The author of Slam Dunk and vagabond takes a different approach here, for a more personal manga, about early adulthood and finding your place in the world, with all the downsides of life.
I can't recommend it enough
Easily my favorite manga. There's something for everyone in it whether you like comedy, drama, or action.
V 1 Comment
65
Daniel X
Is this complete? I only read 3 vol
V 1 Comment
66 Rozen Maiden
67
Tower of God
ONLY MANGA I EVER READ THAT doesn't HAVE A DROP AT SOME POINT BUT INSTEAD JUST KEEPS GETTING BETTER AND BETTER ALWAYS EXCEEDING MY EXPECTATION
REALLY SIU IS A GENIUS
Its a work of art really, it gas comedy, action, a tad bit of comical romance, and a plot that doesn't stop getting better. There are always plot twists, and new surprises. Very original, the world, the people, the very concept is very interesting, every chapter leaves you with some sort of question, never a disappointing moment with The Tower of God.
AT FIRST GLANCE IT DOESN'T SEEM LIKE MUCH, EACH ISSUE MAKES YOU WANT TO READ THE NEXT ONLY A LITTLE BIT AND AT FIRST I TOOK MY TIME BUT BY THE TIME I GOT TO ISSUE 15 I WAS READING THEM 15 TO 20 ISSUES AT A TIME AND THEN THERE'S THE SCENES THAT JUST MAKE YOUR JAW DROP WITH THE PLOT TWIST AND SOMETIMES UNBEARABLE TENSION AND DISCOMFORT - IT'S JUST A ROLLER-COASTER RIDE OF EMOTIONS AND ART THAT JUST KEEPS GETTING BETTER AND BETTER; THE COLORS ALONE ARE MORE BEAUTIFUL THAN I HAVE SEEN IN ANY MANGA AND MOST American COMIC BOOKS. A LOT OF READING BUT SO WORTH IT!
Top2 in my opinion!
V 16 Comments
68
Magi: The Labyrinth of Magic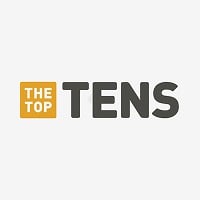 This Manga deserves to be in the Top 20 at least, and seeing as how it recently went from #211 to #65, I'm sure it will reach those heights undoubtedly. If you're not convinced, then let me tell you that every single famous manga reviewer on YouTube has Magi as one of their main weekly chapter reviews, and every single one of them compare this manga to the Big 3. Definitely should be much higher on the list.
One of the most epic ongoing manga right now, thus far, it managed to combine adventure, action, comedy. This manga popularity is rising and I truly think this will be a masterpiece.
This Manga should be in the top 10! My most favorite! It starts cute and all but then it gets all creepy and bloody and dark. I love the Moral in it and the character development! Be prepared for a 1001 Night feeling, djinns and Magic! Be prepaired to love and hate the character at the same time!
The most epic adventure manga ever. However, it is so much more than that too. It debates political issues, power in an incredible 1001 night world. Hell, the main characters are Alibaba and Aladin!
V 6 Comments
69
Battle Angel Alita
Greatest series out there, goes out of the common themes of friendship that have been written about too many times. The quest for individuality is great and the quality and details of drawing is up there
This was a huge step in the sci fi genre that does not even need an anime series to show that it is great, so why on earth is it so low in this list?!
Simply one of the greatest mangas ever conceived in modern times. The fleshed-out characters, the neo-apocalyptic atmosphere, the complex story, the beautiful fights, everything in BA:a or BA:A-The Last Order screams 'perfection'.
Why is this so low, this manga is one of the most well drawn and the greatest characters I've seen.
V 2 Comments
70
07 Ghost
I love the manga it was awesome!, it was really annoying at first having to wait for the chapters!, but apart from that it was awesome!
The story is very good as well as the fact that you will be sucked into the story and you will feel what the main person is feeling and understand everything that is going through his head to a degree. but anyway it was a awesome manga! People should read it!
The anime is so cool... Though I never read manga because it's really troublesome to know the characters in black and white page as this is the battle manga...
My favorite of all time. It has the best feels and will make you cry. I watched the anime first so I only read the manga after the anime stopped but it was still awesome!
V 5 Comments
71
Anohana
Anohana is the best and saddest anime ever! The drawing is great and the characters personality totally fit in the story. It also very emotional!
Found the plot really good and I fell like I was in the story, should be 5 or 6.
Saddest anime ever... Amazing story!
V 1 Comment
72 MPD Psycho
73 Witch and Wizard
74
Pluto
I loved this manga.. I think it's one of the best if not the best! :))
It's in the future having the crime & thriller factors in it and not too long too which is a plus in my opinion
A story which is complete.. I do recommend it to anyone who love or will love manga.. This is a must read
One of the greatest manga of all time. The ONLY drawback is how short it is. Easily deserving of even the most finicky manga maniac's top 5 list.
Great plot, great art, and a tribute to the manga maestro.
mucho love
75
Ghost in the Shell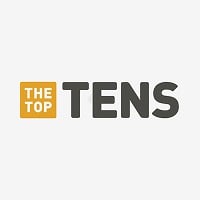 76
Tenjou Tenge
This should be in the top 10, not here...
V 1 Comment
77 Nightschool
78
Hetalia
Hilarious and always cheers me up when I'm in a bad mood
I cannot say much about this series because there's just too much to say! Overall, it is a great and enjoyable series, so I recommend you to read or watch this at this moment!
If you haven't yet purchased this manga,I can only advise you one thing: Run into the nearest store and buy it! You won't regret it,I promise!
Hetalia will always be #1 in my heart for manga/anime. - Penpineappleapplepen
V 13 Comments
79
Liar Game
One of the most intrigued manga ever! All the characters are great, and the progress of the manga is extremely hard to guess. The development of the main character makes the manga even better. Love liar game
Have you ever had shaking hands while changing pages? Well that's what Liar Game did to me in multiple occasions. Each game is thoroughly thought out and, although very complicated, has no logical holes. Also there's this point in most games that you are most desperate and don't know how they're gonna get out of this situation when Akiyama (the supporting character and the smart guy) comes and says: "I found a fool-proof strategy! " and you go YES!
Read this manga and your hindsight/rear sight will not function. You can only think about just jumping into what's gonna happen next, but you won't be able to do it, because you just love how revelations are being executed. So yeah. Read this shi.
This is a must watch
V 2 Comments
80
Katekyo Hitman Reborn
The beginning is a bit slow, but it really starts to pick up the pace, the more you read it! It's really addicting as well, and I highly recommend it to anyone who hasn't read it yet! And the characters are really hot as well
When I first watch it, I was confused but when it last longer I understand it.
It is the best anime/manga EVER! I think (no offense) that this is much better than fairy tail because no matter how many times you watch it, you won't get tired of it. And most importantly, THE CHARACTERS IS WAY TOO CUTE! This is definitely THE BEST ANIME EVER!
sooo god - nao
V 18 Comments
PSearch List
Recommended Lists
Related Lists

Top Ten Anime/Manga Characters

Most Annoying Anime / Manga Characters
Top Ten Romance and Comedy Anime / Manga

Strongest Female Anime/Manga Characters
List Stats
22,000 votes
363 listings
8 years, 234 days old

Top Remixes (117)

1. Berserk
2. Fullmetal Alchemist
3. Death Note
Xarex

1. Fullmetal Alchemist
2. Dragon Ball
3. Naruto
Zapnilos1

1. Bleach
2. One Piece
3. Parasyte
CurryMan21
View All 117
Posts
Error Reporting
See a factual error in these listings? Report it
here
.