Best Mariah Carey Songs
anastas123
The Contenders: Page 2
21
Someday

I Really Love This Song One Of The The Best Of Mariah Carey's Songs - janus.dreyfus
V 2 Comments
22
Looking In

23
Butterfly

I love many of Mariah's songs, but this one has to be my favorite. It is so emotional. It is almost like an emotional experience. This is song is based on Mariah's divorce to Tommy Mottola. A song is an experience, and this is a perfect example of it.
The song emotionally has very deep lyrics. It really can represent my feeling which is hard to say with someone
Her voice in this song is everything! And the lyrics is the best in her career, just like I read the poem when I go through the lyrics
24
Whenever You Call

It Makes Me Cry When Mariah Carey And Brian Mcknight Duet Together Just Like I'm in Paradise Singing With Compassion Such Fantastic And Magnificent Song! Vote It For Being #1
V 2 Comments
25
I Still Believe

I'm like all music of mariah carey
26
Obsessed

The most mind blowing song of Mariah Carey and I like the voice and sounds of this songs very much, moreover its and sexy and top song
This song is just the best song ever. Shows off Mariah's more dirty/pop/sexy/funky side and I love it!
The most and amazing song ever of Mariah, love her, her voice and everything very much
This is how I started to liking Mariah..
27
Underneath the Stars

I think When Someone Ask Mariah During Her Tour In Japan This Song Was One Of her Favorite. But this song full of soul genre that makes me overwhelm And Very Romantic Song
Clearly a nod to Minnie Riperton, that 70s style and whistling
This song is so good even better live
V 1 Comment
28
The Roof

One of Mariah's greatest musical achievements. It deserves far more recognition than it receives.
Just a beautifully written song with a great groove.
One of the GREATEST 90s R&B songs, it needs to be Top 20 at least. My 2nd fave Mariah song.
29
Never Too Far

I love this song! Mariah's voice sounds so emotional and vulnerable, you can actually experience her pain vicariously. Beautiful lyrics and melody. This song deserves to be at the top of this list!
Mind Blowing Song! Very Powerful Belting That Only Mariah Carey CAn Do it. A
Don't need to explain...
This one is simply one of her best work. Ever. Seriously...
30
Vanishing

V 1 Comment
31
Lead the Way

From that impressive vocal run, her soft airy whistle, the tender lyrics and that 18 second long note.. This is one of Carey's most impressive and underrated songs! A true masterpiece. !
32
Bye Bye

The decision was so hard but this had to be the one for me. I love quite a few of her songs but this, One Sweet Day, Always Be My Baby, Can't Take That Away and Angels Cry are properly her best songs but the songs I know by her are all so good - such power from her voice. Have you herd her new one, Almost Home?

Ohh and Love Takes Time is another amazing song! Carry on voting and good luck to all (esp. Mariah) for the future!
I Love The Rhythm of This Song. And How She change her voice into something like angel :). Its number 1 For ME
This Song is Good It Gives A Sad Rhythm But I Makes Me Feel Stronger
33
I'll Be There

I love this song. It is very soothing
34
Never Forget You

35
Sweetheart

36
Now That I Know

37
Angels Cry

Angles cry is a good song and the best one what she made and she is a lovly song pick this song then anyone xx lots love
V 2 Comments
38
Boy (I Need You)

This Is One Of Her Best Songs On The Charmbracelet Album Its So Japanese I Like This Song Ever
39
Till the End of Time

Truly the most beautiful piece of music every created. The instrumentation, the vocals - it is the sheer perfection of Mariah entering into her singing legacy.
40
Can't Take that Away

Like so many others, My Granddaughter Rebecca wants to be a singer. When she sings along with Mariah to this song, it breaks your heart and warms it at the same time! To know that she feels it with such emotion is hard for me, knowing that anyone could ever make her feel like that! She has such a beautiful spirit, and I'm thankful for her strength! This song does reflect that, and my hope is that she never loses faith in her dreams! If you haven't heard this song, I encourage you to do so. Powerful song, Powerful voice MiMi! It is deserving of the #1 spot!
Along with Hero and Bye Bye according to me this clearly Mariah's best song "They can say anything they want to say try to bring me down but I won't face the ground I will rise steadily sailing out of their reach, oh Lord they do try how to make me feel that I don't matter at all but I refuse to flater in what I believe or lose faith in my dreams 'cause there's a light in me that shines brightly they can try but they Can't Take That Away From Me! "
This is just a very powerful song. Showcases her vocal prowess and the melisma near the end was just incredible. It's also a very galvanizing song about strength.
This is the BEST SONG EVER...i always rejoice up to the heights of hopes and delight whenever I hear it.. Love
V 3 Comments
PSearch List
Recommended Lists
Related Lists
Best Songs On Mariah Carey's Glitter
Best Songs On Mariah Carey's Butterfly
Best Songs On Mariah Carey's The Emancipation of Mimi
Best Songs On Mariah Carey's Self-titled Album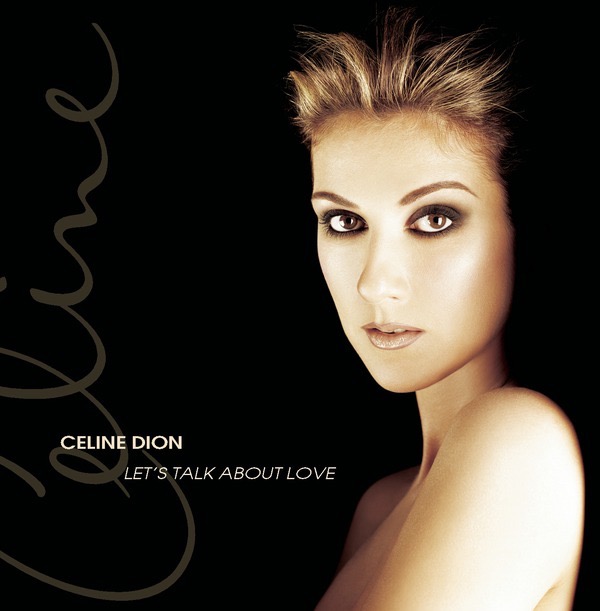 Top Ten Celine Dion, Whitney Houston, and Mariah Carey Songs.
List StatsUpdated 22 Feb 2017
3,000 votes
154 listings
5 years, 198 days old

Top Remixes (28)

1. Vision of Love
2. My All
3. Emotions
ForInterest

1. Breakdown
2. I Want to Know What Love Is
3. My All
brad76

1. Emotions
2. My Saving Grace
3. Looking In
Freddydisrock
View All 28
Posts
Error Reporting
See a factual error in these listings? Report it
here
.