Best Music Artist Fans of 2012
The Top Ten
1
E.L.F (Ever Lasting Friend)
Super junior's fan name is E.L. F, they have the biggest and truest fans everr! They desrve number 1
I know they aren't perfect but when you become an E.L. F it's doesn't matter if they aren't perfect or something else. You love their music and them. You know they aren't gods but they are humans that you respect for giving us this music. They have a place in our heart
E.L. F we are the baest
We are the best fandom ever & our kings (super junior) the best band ever
2
Directioners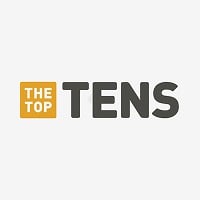 A Directioner is a super fan of the British/Irish boy band called "One Direction". Directioners are dedicated to the band's four members: Niall Horan, Louis Tomlinson, Liam Payne, Harry Styles, and people associated with them.
One direction have the best fan base because we support all 5 of them for ever... And ever... And ever! They know how to make us happy, and are the best thing that ever happened to us! When we're sad we listen to 1D when we're bored we listen to 1D! And to the people who don't like them everyone has there own opinion, and I bet once you loved something or someone as much as we love them! Go DIRECTIONERS!
One Direction deserve MORE THAN THIS those sex gods and us angels (very crazy loud, perverted angels) can do anything! We are crazy and we re proud! Vote vote vote vote
One Direction's fans are awesome but One Direction is AWESOMEST...!
What can I say this fandom is my life
3
Little Black Stars
Avril Lavigne has Little Black Stars
Little Black stars...Love you all my crazy friends
4
Beliebers
Beliebers are the best fans of the world and you all guys know power of beliebers... We can do any thing for our Justin... And haters back off - aashishthapa
Beliebers Rule The World Yes We All Rule We Should Be On number 1.
He is perfect he should be number 1
Justin Bieber has Beliebers
5
Stan (Eminem)
Come on guys eminem has the best fans and he is the best selling artist of the decade and has sold more than any other artist here in the list
And how in the world is avril lavinge number 1
Come on guys eminem has the best fans vote for him
Hell yeah! Eminem has fan base in almost every country in the world, he has the most number of fans than any one else now.
He deserves the number ONE
I may not be the best fan but he is the best for me!
6
KatyCats
Katy Perry has KatyCats
7
Little Monsters
Little monsters rule the kingdom! We are the best fans in the world
Lady GaGa has Little Monsters
8
Selenators
Selena Gomez has Selenators
Selena has the most fans of all teenagers in the whole entire world bitch
Selenators are the best. We love and support Selena. she is beautiful and very talented. - Insomniatic78
SELENATORS ARE THE BEST! THEY ARE VERY CREATIVE AND ARE SUPPORTIVE
9
Lovatics
Demi Lovato has Lovatics
Yeees LOVATIC are the best
10
Smilers
Miley Cyrus has Smilers
I love Miley so much
I'm a ture smiler
The Contenders
11
Swifties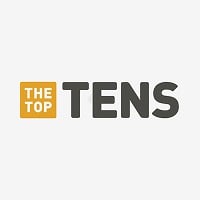 Best fandom ever taylor sing about love and life not drugs partying and getting drunk unlike some other singers. SWIFTIES RULE
They are the best fandom ever!
12 Aliens
13
Rihanna Navy
Rihanna has Rihanna Navy
14
Sone - S1
SOne is one... Sone always belongs to SNSD... SNSD & SOne is 1, SNSD & Sone is the best... SNSD & SOne Fightind!
GIRLS' GENERATION - THE POWER OF NINE (2007).
SONE, FANDOM OF TOP Korea'S GIRL GROUP, GIRLS' GENERATION. TOP 3 FANDOM IN Korea (NO.2), ONE OF THE MOST POPULAR FANDOM IN Korea SINCE 2008.
PROUD TO BE SONE, FANS OF THE STRONG GROUP. NEVER ADD NEW MEMBER OR REMOVE MEMBER UNLIKE MOSTLY GIRL GROUPS.
~STAND TILL ALL NINE DOMINATE AROUND THE WORLD~
15
Soldiers
Soldiers spend half of their time or more when listening to music on listening to Linkin Park.
Linkin Park has soldiers
LP Soldiers have loyalty!
Of course soldiersOnce a LP fan alwas a LP fan! (and also A7X once)
16
Animals
Kesha has Animal (cannibals)
17
Ritabots (Rita Ora)
We may be small, but we're cool
18
Echelon
We Love 30 Seconds To Mars and we'll always do, and they also Love us, we're more than just fans, we are a family, we will fight to the end, to the edge of the earth, to prove that they have us, they have our support because they gave us the opportunity to believe in our Dreams
The Best family in the entire Universe, we Love 30 Seconds To Mars and they Love us.
19
Exotic
EXO Has The Best Fanclub
20 Musers (Muse)
21
NIC
Agnes Monica has NIC
22 Jepsies
23 Evfans (Evanescence)
24 She Wolves (Shakira)
25 Jonatics (Jonas Brothers)
26 Tune Squad (Rizzle Kicks)
27
Deadmau5 (mau5horde)
Did you know he has a fanbase?
Hail to greatmau5.
28
Enchancers (Greyson Chance)
Greyson Chance is the King.
29
Brats (Cher Lloyd)
Nobody even likes this chick.
30 Lasers (Lupe Fiasco)
31
Twerkers
We love you Miley
Love you Miley
Miley so amazing I love her SO smiler aka twerker
32 Marilyn Manson Fans
33 Rammstein Fans
34 Linkin Park Underground
35
Moonwalkers
The best forever and always!
36 Sinners (P!ATD)
BAdd New Item