Top Ten Best Music Genres
RHCPfan
The Contenders: Page 4
61
Soft Rock
First listen it will touch your heart
First listen it will touch your heart
62
Chiptune
Why is this at 115? This should at least be at 30. - LargeDemon
This genre needs more love! - drdevil
63 Electronic Rock
65
Industrial Rock
A perfect combination of rock and industrial (a form of electronic music). Noble bands include Nine Inch Nails, Ministry, KMFDM, Filter, and Rammstein.
This I think should get more attention and it falls under the techno category even though it is a mix of rap and heavy metal.
One of the best forms of electronic rock out there.
66
Symphonic Metal
No way in the world should symphonic metal be so low. Have you ever heard Nightwish? They are my favorite band in the world! Their lyrics are awe-inspiring, and their music is phenomenal. I refuse to believe that symphonic metal is hated this much in the world. Seriously, if you are looking for a genre of music that actually has bands that are talented, and not using computers to modify their music, symphonic metal is perfect! This should be in the number 1 spot. It definitely is in my world. By the way, I've been a symphonic metal and Nightwish fan since I was 6 years old. First heard Storytime, from Nightwish, and was instantly hooked. But I can't believe no one likes this amazing genre of music.
Why the hell is the best genre in the bottom spot? I'm not accepting this impulsive decision!
This is classic and metal together!
67
Ambient
Ambient takes you places, listening to it is like going to rivers, oceans etc.
Ambient music in Minecraft is cool and dramatic if your using surround sound - Harri666
68
Synthwave
Not many people know this genre and I believe they are missing out. The music is beautiful and creates a warm and nostalgic atmosphere. Bands like Miami Nights 1984, FM Attack and Cougar Synth are a few examples.
69
Classic Country
Yes! The original soul of country! Why is this at 62? It should be at least in the top 40 or something.
Bobby Bare is the best artist ever
70
Gothic Rock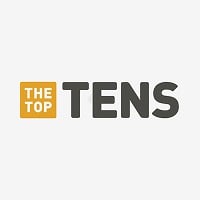 A genre most people stereotype with being popular among girls. Our society needs a complete overhaul and we need to have a mandatory music class where we teach people about all music genres.
People should give this a chance
Its great. Bauhaus
I think more people would like it if they had any idea what it was. Bauhaus, Christian Death, Sisters of Mercy, The Cure, Souxie and the Bandshees, Virgin Prunes,etc.
71
Darkwave
I can't describe my love for this genre.
It's incredibly versatile despite the constant dark atmosphere. The darkwave genre contains heavy, dramatic, close-to-metal songs, and childishly innocent yet eerie songs to (think Kanon Wakeshima). Weird, but good, and somewhat trashy sounding yet deep at the same time.
72
50s Doo-wop
Funny how this is at 111. And it has "50s" in it
73
West Coast Hip Hop
Outlaw immortalz, Dr Dre, Snoop dogg, NWA, most influential subgenre of the most influential genre of the past 3 decades.
74
Hardcore Punk
Dude...hardcore has got to be higher than that, that's disappointing, bands like Bad Religion, NOFX, Black Flag, and so much more have paved the way for so many other genres...where do you think the "core" in metalcore/deathcore comes from? Bands like Killswitch Engage, Lamb Of God, Avenged Sevenfold, Thy Art Is Murder, etc. Have all derived the breakdown in most metal hardcore genres because of hardcore punk
75 Classic R&B
76
Drum and Bass
This is all about energy and rhythm, only the intelligent people who can keep up with the tempo will get the full reward.
The deep bass along side of the fast paced drum pattern just mixes so well. I don't know why it's so low, but Drum and Bass really is an amazing type of music.
If you're going to get into this genre, start with the band Pendulum.
I love how it combines low-end sub-bass with fast breakbeat rithms, which makes it so much more energetic and vibrant than most electronic genres who use "4-to-the-floor" beats. It should be much higher up this list
V 3 Comments
77
Chillstep
Are you serious? 66 for Chillstep? This music is amazing! I can't believe gangsta rap and emo punk garbage is rated higher!
Emo is not garbage, and neither is punk.
78
Christian
Christian music is amazing! I listen to and play guitar to it every day! I know some people say there is no talent needed to write Christian music, but you guys are wrong! If you wanna see some hard to play christian music, search up some Skillet, or Red for example. There are some bands that aren't as hard rock and not as hard to play, but even the smallest addition to a song can make it the most popular in the world!
I don't think this classifies as a genre of music. (Maybe Choir or Christian Choir? ) But all of my favorite bands who play metal, and rock are Christian... So +1
I know for myself, it helps me in every part of my life. Just like living water the praise moves within me
You guys are all going to hell. This should be number 1, NOT 61.
V 3 Comments
79
Video Game
Video game music is extremely underrated. A lot of people (who have never actually played a video game) think it's just a bunch of beeps and boops and rumbles. But video game music is pretty much just like a mix between electronic and classical. Check out a lot of good video game soundtracks like Legend of Zelda, Undertale, and Portal. - Mooshroomsrock17
80 Russian Folk
PSearch List
Recommended Lists
Related Lists

Top Ten Music Genres That Teens Like
Top Ten Most Underrated Music Genres
Most Overrated Music Genres
Top Ten Music Genres That Shouldn't Even Be Considered Music
List Stats
17,000 votes
537 listings
9 years, 116 days old

Top Remixes (189)

1. Alternative
2. Soul
3. Experimental Rock
theOpinionatedOne

1. Grunge
2. Heavy Metal
3. Progressive Metal
DNuhlFC

1. Rock n' Roll
2. Classical
3. Pop
drakeh1
View All 189
Posts
Rock vs Rap vs Pop vs R&B vs Country vs Metal (not a poll)
WonkeyDude98
If you want to try out different music genres
Mcgillacuddy
Error Reporting
See a factual error in these listings? Report it
here
.