Best Nickelodeon Shows of All Time
tarot_contralto
The Contenders: Page 12
221
Planet Sheen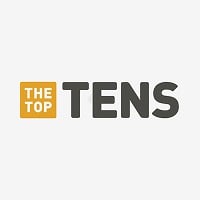 Not the worst show on Nick, but worse than Jimmy Neutron, but nowhere near the best show.
This show was dank as my kush
This show was retarded. I hated it. But it's not the worst Nick show.
Oh... The 2005 - 2010. - lizard302
222
Rocket Monkeys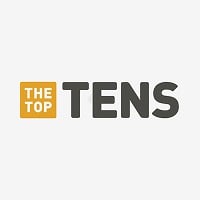 Take this off the list, it's not fun to watch & it's about 2 little monkeys in space, which is dangerous without protective gear.
This show sucks just like Breadwinners
This show was terrible. - Powerfulgirl10
I like this show. Hould be in the top 60, at least. - lizard302
223
Catscratch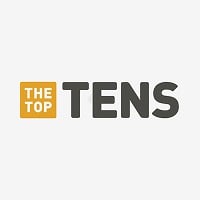 Catscratch is an American animated television series created by Doug TenNapel (also known for creating Earthworm Jim). It was aired on both Nickelodeon and Nicktoons on July 9, 2005. It is an adaptation of TenNapel's graphic novel, Gear, which is also the name of the cats' monster truck. The series ...read more.
I feel very nostalgic every time I watch now. I remember when I thought it was going to be a horrible show, bit it wasn't. It was actually very hilarious cartoon. And after learning it has the same Creator of Invader Zim, I'm not suprised at all that this show was pure GENIUS! Even though this show lasted for only one year, like Invader Zim, it has to be in the top ten.
It's so sad, this is 1 of nick's greatest shows but it's the most unappreciated show they have, whenever I see or hear conversations about the old awesome Nickelodeon show no one ever brings up Catscratch
Yes! But why so low ): waffles was my favorite!
HIGHER PLEASE - Tayxd123
V 4 Comments
224
Awesomeness TV
Whoever put this show on the list is mentally retarded, it sucked, good thing it got cancelled. - nelsonerica
The sketches weren't even funny... I am so disgusted. - Seiran
God, this show is so stupid! I can't believe kids of today's generation watch this crap! I feel so bad for those who are watching it! :(
225
The Brady Bunch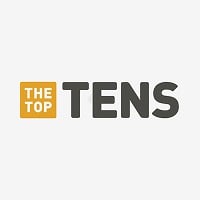 This is a great show I mean 177 even Sanjay and Craig beat this and that show sucks
Can you do A superheroes on the Brady bunch
Excuse me?! Sanjay and Craig was stupid in the first place! It doesn't even compare to the goodness of this show!
V 1 Comment
226
Pakdam Pakdai
It makes it very funny if hear its hindi commentary
V 1 Comment
227
Wild Grinders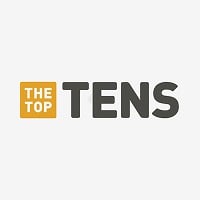 Wild Grinders is an American animated sitcom created by Rob Dyrdek for Nicktoons. It is based on the life of Dyrdek.
Saw one episode and that was enough. - Garythesnail
Huge rip off of rocket power - YoshiApple
I am a fan of jacknife
228
My Wife and Kids
The funniest family show on nick.
It has pornographic content and it's not suitable for kids, which is what Nickelodeon is for.
V 1 Comment
229
Pelswick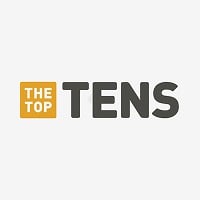 Pelswick is a Canadian/Taiwanese/American animated television series co-produced by Nelvana Limited and Suzhou Hong Ying Animation Corporation Limited in association with The Canadian Broadcasting Corporation and Nickelodeon.
You might not remember this show but it was funny especially the character gram gram
230
Mr. Meaty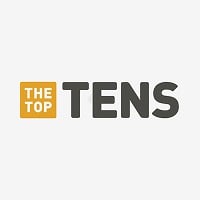 Mr. Meaty is a Canadian-American television series created by Jamie Shannon and Jason Hopley. The show centers on two lazy teenage boys named Josh Redgrove and Parker Dinkleman, who work at a fast food restaurant.
I agree with it being gross, but if you can't handle it, don't watch it. We need a dvd release!
Rocko: (in demonic voice) NO, IT'S NOT!
You guys are retards.
This is plain stupid
V 14 Comments
231
Tak and the Power of Juju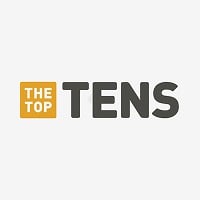 This show was one of my all time favorites
One of my all time favorite shows
232
Fred: The Show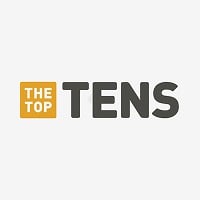 Fred: The Show is an American television series, created by Lucas Cruikshank that originally aired on Nickelodeon, in the United States from January 16 to August 3, 2012 .
I changed my mind. Now I hate Fred: The Show.
OH YEAH! Now we're getting to the good stuff!
Fred speaks stupid that's why I don't like it
He makes my ears bleed easily the worst show ever I'm glad it bombed badly - YoshiApple
V 15 Comments
233
Breadwinners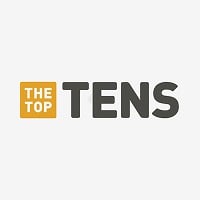 For everyone who wants to know more about the true meaning of Breadwinners, Breadwinners is a horrible show with nothing but nonstop butt and sex jokes, All that ever happens in this show is 2 green froglike ducks deliver rotten bread to more ducks and twerk, it's just stupid, Sanjay and Craig is stupid too, but it kinda has a bit of a plot, but this doesn't, and the animation is Far worse than that of Breadwinners, The Fairly OddParents and TUFF Puppy, although The Fairly OddParents used to be a good show, and Breadwinners has horrible level 0.01 background music, even The Fairly OddParents has better background music than this, They even ripped off a lot of SpongeBob episodes in a poor way, and the fact that they're selling Breadwinners items proves that this show has retarded people and that Nick is trying to make more money to give to Viacom, the overly greedy group, Looking at a pile of poop in a portable toilet with the door locked and your head dunked in is better than this, ...more
Hello everyone who is reading this. Please don't judge me for what I am about to say because I am a juvenile. I am only a 13 year old boy. Breadwinners helped me create music I will sing in the future. Ever since a decade ago I wanted to be a talented singer when I would grow up. And breadwinners taught a valuable life lesson for music and that lesson was to never give up. And with that I found lyrics to songs I created for my school (especially chorus class) and my camp. And I am a big fan of breadwinners for this recurring lesson. And in my own opinion this is the main reason why breadwinners is a great show for me. When I was 11 when this show came out I realized it saved my life dream. And I am not forcing you to watch breadwinners but not to criticize me for liking this show. Breadwinners is what I feel is a great show for me even despite occasional rude humor shown such as belching, hurling, and partial male buttcracks shown. Breadwinners is a show that changed my life.
It's WAY too gross and inappropriate, Lack of plot, sex jokes, butts, farts, and overwhelmingly bad animation, Nick has lost it's creativity, If you like this show so much, then you either haven't seen the 90's classics or you need help from a doctor. - nelsonerica
I like breadwinners because I think bodily functions like belching and farting can be funny. Maybe you just think that the rude humor used on the show is not used in the right way and I respect that, but it crosses the line if you are cursing at us and mocking us all because of our honest opinions. I don't mean to talk like this and normally I don't curse and try to keep certain elements in my life censored or try to pixilate it or cover it up, but if you play dirty with us, then we will play dirty with you. In addition, I also like breadwinners because it teaches us a theme in our lives that we need. And that theme is to never give up. And that theme I learned when breadwinners came out helped me excel in all my classes in school, won me many honors and awards from my school, and made me popular in school and around my friends. Sure, you may think this show might have some rude humor that it makes it close to sexual references but it makes me laugh and be happy knowing I won't ever ...more
This show got cancelled back in September 2016. Thank you for getting rid of it Nickelodeon! More of The Loud House and less of this!
V 66 Comments
234
Fanboy and Chum Chum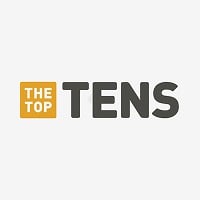 Fanboy & Chum Chum is an American 3D CGI animated television series created by Eric Robles for Nickelodeon. It is based on Fanboy, an animated short created by Robles for Nicktoons and Frederator Studios, which was broadcast August 14, 2009 to July 12, 2014 on Random! Cartoons. The series was first ...read more.
Why is fanboy and chum and even on here? Well at least they are not on the top 10 or the top 20 or the top 30 or the top 40 or the top 50 or the top 60 or the top 70 or the top 80 or the top 90. Not even the top 100. Fanboy and chum chum is the WORST show ever. They are loud and annoying and idiotic don't let your teenagers watch this brain eating cartoon!
Just like Dora, this show is an abomination to television. WHY IS IT ON HERE? - evil7
At least it is not in the top 10 or top 20 or top 30 or top 40 or top 50 or top 60 or top 70 or top 80 or top 90 or top 100 or top 110 or top 120 or top 130 or top 140 or top 150 or top 160 or top 170 or top 180 or top 190 or top 200. It's in the top 210. It shouldn't be. - lizard302
At least this is on the last part on the list - YoshiApple
V 20 Comments
PSearch List
Recommended Lists
Related Lists

egnomacs Favorite Nickelodeon Shows of All Time

Top Ten Comedy Shows of All Time

Best Nickelodeon Cartoons of All Time

Top 10 Nickelodeon Characters of All Time

Nickelodeon Shows You Most Want to Return In 2015
List StatsUpdated 23 Jun 2017
21,000 votes
234 listings
8 years, 331 days old

Top Remixes (263)

1. Invader Zim
2. The Loud House
3. SpongeBob SquarePants

pikacory02

1. Avatar: The Last Airbender
2. SpongeBob SquarePants
3. Drake and Josh

Nickfanboy

1. SpongeBob SquarePants
2. The Fairly Oddparents
3. Avatar: The Last Airbender

loudandproud
View All 263
Posts
Cartoonfan202
Error Reporting
See a factual error in these listings? Report it
here
.