Best Nickelodeon Shows of All Time
tarot_contralto
The Contenders: Page 6
101 Genie In the House
102
NFL Rush Zone: Guardians of the Core
Honestly, one of the stupidest shows ever to come out on nick. I think thise people can do better, and I understand why its not in the top 100, and it should be put maybe 200 spaces below what it already is.
103
Caitlin's Way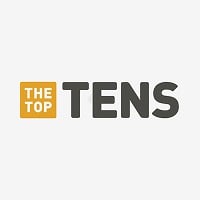 Such an underrated show. There are barely shows like this one. Caitlin's Way has plenty of elements: comedy, drama, adventure, romance. All the actors were believable, the characters were likable, there were plenty of morals, each episode was about relatable issues, the setting was breathtaking. What was different about this show is that they filmed it in Canada, in the plains where nature lives.

Tell me one main character in today's shows that wears a leather jacket, believes in animal rights, and is independent. None. Caitlin is one. It sucks that Caitlin'a Way is overshadowed by lame live action shows (iCarly, Drake and Josh, all of Dan Schneider shows) who have to no morals or realistic issues. Caitlin's Way is one dime a dozen.
I like Drake & Josh… :(
104 Adventures of the Little Carp
105
Wendell & Vinnie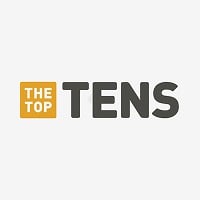 Wendell & Vinnie is an American sitcom television mini-series that premiered on Nickelodeon on February 16, 2013 and ran until September 22, 2013. The series stars Jerry Trainor and Buddy Handleson. The first official promo for the show was released on December 21, 2012.
This deserves to be taken off the list, it was boring and rude to watch, it even appeared on Nickelodeon, which is a channel for all ages, and Wendell & Vinnie was on Nickelodeon, which was a bad thing since it was an adult show.
This show does not deserve to be on this list because it's both lame & inappropriate, there's sex on it and it's not fun to watch either, anyone who likes it needs to go see a doctor.
Why did they ruin icarly?
Inappropriate
V 6 Comments
106
See Dad Run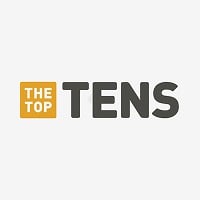 See Dad Run is an American sitcom television series that premiered on Nick at Nite on October 6, 2012. It stars Scott Baio, who also serves as an executive producer.On March 17, 2014, Nick at Nite confirmed that season three would be the last season.
See dad run should be at least within the top 10. See dad run has a good combination of excitement, comedy, and stuff families can actually relate to so please vote
Only the jokes are good, but nothing else is, there is no plot except for the jokes.
Ryan Newman is awesome
Its good but not great.
107
Hotel 13
Very good show for kid's and teen
This show is not for kids, but it is good for teens, it's a soap opera.
108
Married... with Children
Yeah this is on nick. LOL!
Greatest sitcom ever!
109 Nick News with Linda Ellerbee
110
The 90's Are All That
Best block Nickelodeon has ever made, but there were problems, the first problem was that there were the two adult shows, Ren & Stimpy and Rocko's Modern Life (they both had too much adult content for those who weren't yet teenagers), second problem was that they took them all ay a few years later, the final problem was they they decided to rerun it on TeenNick and no longer Nicktoons, Nick has lost their touch.
I really wish that the Splat aired on Nicktoons instead of TeenNick… Who's with me?!
111
School of Rock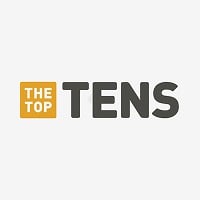 School of Rock is an American musical live-action sitcom which premiered March 12, 2016 on Nickelodeon. The series, based on the 2003 film of the same name, stars Breanna Yde, Ricardo Hurtado, Jade Pettyjohn, Lance Lim, Aidan Miner, Tony Cavalero, and Jama Williamson. On November 15, 2017, Nickelodeon ...read more.
People think this is a bad show... I really don't know why. It actually helps slightly younger kids understand such a great classic (especially kids kids under 10- a lot of 9year olds LOVE this show... Don't believe me? Then ask my sister's whole grade! ). 'because... Well... The movie is not exactly "age appropriate" for them -and a lot of other kids. Besides, I really don't see what's so bad about this show. And the reason why they play pop music more is because kids enjoy it more than rock' n' roll. And in my opinion they did a good job changing some of the characters although I do miss strict and smart Summer Hathaway, when they changed her (Miranda Cosgrove) from strict to fashionable and ALWAYS dreaming about Freddy (Jade Pettyjon).
Uh excuse you but you just stereotyped a lot of kids there. Not all kids like pop you know. - Anonymousxcxc
What knock off of the movie and a crappier version
The first few episodes were really really funny! However it went downhill quickly! The jokes became unfunny and the acting was poor. Pete wentz guest starring was the best part of the show
This is already on the list? - FroYolo
V 6 Comments
113
Goosebumps
It is so funny it should be in the top tens!
Best T.V. show ever for kids it is not scary Slappy is very good and it was once on Nickelodeon in the 90s
V 3 Comments
114
MAD
Why is this here? It. Is. Not. ON NICK!
This is from Cartoon network and this show sucks.
V 3 Comments
115
Animaniacs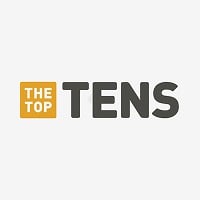 Steven Spielberg Presents Animaniacs is an American animated comedy television series produced by Amblin Television label in collaboration with Warner Bros.
This show is amazing. It may not be an original Nickelodeon show, but it was and still is one of the best cartoons in existence. I love the variety of comedic skits in this show, from the Warners to Slappy and Skippy to Pinky and the Brain to Rita and Runt to Buttons and Mindy to EVERYTHING ELSE!
I agree, this show should be higher on the list. I mean, the show was hilarious and classic, and at the same time educational. I can name every country on earth because of this show. I didn't understand multiplication until I listened to the multiplication song. And I know every state capital (which earned me a lollipop in history class :D ) because of this show. It was one of my favorite things to watch.
This should be in the top ten. It's one of the best animated shows ever!
It jumped from Nickelodeon to Hub and was removed when Hub became Discovery Family. - shelleyduvallfan10
V 5 Comments
116
Oggy and the Cockroaches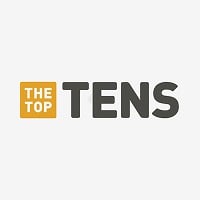 Oggy and the Cockroaches is a French animated comedy series produced by Xilam and Gaumont Film Company.
This show had an episode with boobs on it, the episode is now banned, this should go off the list.
This show got banned because of bad things. My 13 year old told me something was on it. They showed boobs.
The show was like Tom & Jerry because it was a rip off, just like the other versions.
I hate oggy
V 7 Comments
117
The X's
Hell yea this show was awesome and my childhood its way better than stupid Teletubbies
V 2 Comments
118
Power Rangers Dino Charge
Power Rangers is back! While definitely not the best Power Rangers season, this is still another great spiritual successor to the original since Dino Thunder. (a personal favorite of mine, lol) What's to love? STORY ARCS! LIKABLE CHARACTERS! THE PURE AWESOMENESS POWER RANGERS IS KNOWN FOR! While the ending is meh, this definitely a series that even non-Power Rangers fans should definitely give a try. - OnyxDash
119
Alien Surf Girls
Its really cool and it's got romance scifi and adventure so I really think ou should check it out!
120
Rugrats All Grown Up!
It's already on this list, and it ruined Rugrats.
This is already on the list.
No its for big peaple
Ikr it died - FroYolo
PSearch List
Recommended Lists
Related Lists

egnomacs Favorite Nickelodeon Shows of All Time

Top Ten Comedy Shows of All Time

Best Nickelodeon Cartoons of All Time

Top 10 Nickelodeon Characters of All Time

Nickelodeon Shows You Most Want to Return In 2015
List Stats
23,000 votes
242 listings
9 years, 144 days old

Top Remixes (275)

1. Invader Zim
2. The Loud House
3. SpongeBob SquarePants

pikacory02

1. Avatar: The Last Airbender
2. SpongeBob SquarePants
3. Drake and Josh

Nickfanboy

1. Drake and Josh
2. Danny Phantom
3. Avatar: The Last Airbender

Zjyuanw
View All 275
Posts
Cartoonfan202
Error Reporting
See a factual error in these listings? Report it
here
.