Best Online CRM Companies
A well organized sales funnel has always been a key component of acquiring and keeping customers. It is crucial for a business to be able to assemble and organize contact as well as make sure to hit them at the right times with the right messages. When your organization is juggling hundreds of contacts and multiple people in your salesforce, it is crucial to have a powerful, well designed CRM solution in place to maximize efficiency and results. Taking this a step farther and making use of an online CRM resource makes it possible for your team to stay in sync no matter where they are. You never know when or where an opportunity will present itself, so make sure you have a tool that is flexible enough to work wherever you are.
Below we have assembled the top online CRM companies providing services today and invite you to add to this list and share your positive experiences.
The Top Ten
1
Salesforce.com
Has won tons of awards and been utilized by major companies like Google, Starbucks, Sprint, Toyota, AOL, and Canon.
Salesforce is really powerful and we can build stunning interface with salesforce platform.
Visit Website

9
2
Sparx IT Solutions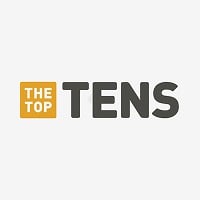 Sparx IT Solutions is a web & app development company that creates user-centric websites. Designing apps that could easily engage the audiences is one among the several profiles of the company. The company has a dedicated team of professionals as a result of which it successfully delivers projects within ...read more.
Visit Website

9
3
CSS Chopper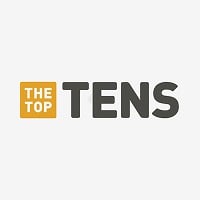 Established in 2009, CSSChopper is a recognized web development company that has successfully served in over 90+countries so far. Backed by a team of 228 odd developers, the company proudly boasts a huge clientele that includes major brands and companies. The ardent developers employed by this company ...read more.
Visit Website

9
5
Zoho
I'm writing based on my experience with Zoho. Zoho has a large online community with numerous plugins. It's flexibility is amazing. Remember a very important factor in today's business environment is mobile accessibility, and Zoho does it quite well. I love the locator function and auto phone logging when I'm on the road. Our particular instance is linked seamlessly with our Wordpress site, Gravity Forms for leads, Outlook, and Mailchimp. You really can't beat it for the money.
Visit Website

9
6
Method:CRM
Has everything that every small business owner needs! - HyperBlogger
8
vtiger CRM
I found vTiger is better approach as I have engaged SenServe Limited for developing my industry focused CRM (Care homes business management Solutions) and they become with open source CRM and I am very pleased with their efforts what they did for making me the most customized and industry focused CRM, and its based on vTiger but their developers made it very usefull. So I would love to recommend vTiger from SenServe Limited. Site Reference senserve.com - sidrasadaf
Visit Website

9
9
Microsoft Dynamics CRM
Gamechanger - fastest growing online vendor - choice online/onpremise
Visit Website

9
10
Wordsuccor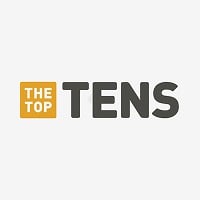 Established in 2010, WordSuccor Ltd. is a well-known WordPress Development Company. Being a trusted name in the world of website and web development, we are committed to rendering exceptional services in across the globe. Our passionate and determined developers make it possible for us to carry WordPress ...read more.
They have built excellent website for our company in a timely manner. I am really thankful! - ellisonjfhan292
I must say that there cannot be a better name except WordSuccor in web development industry. The team of dedicated developers work hard to complete the project on time, maintaining high-quality. I am looking forward to work with this company in future as well. - emilyjohns
WordSuccor is one of the leading WordPress development companies available in the web market. They have a great team of developers and you can easily hire a developer for customizing your WordPress site.
It was my pleasure working with WordSuccor and their team. Especially their price is very reasonable. I am happy with the final output.
V 7 Comments
Visit Website

9
The Contenders
11 SalesNexus
12
CampaignerCRM
Best CRM out there. Their process and advanced metrics tools are amazing. Would suggest them for to anyone looking to empower their sales team. If you want to continue being mediocre then go with one of the heavy weights and you can continue to scratch your head every quarter about what is weighing down your sales team. I went with Landslide because it was clear from my very first sales call with them that they plan to change the world with their CRM.
13 Talisma CRM
14
BPMonline CRM
They have just released a new version with the updated look of the system. The new interface is amazing! Working with it is way easier than with any other traditional CRM software. If you go to bpmonline website and try it for free, you'll know what I'm saying..
Great app! It helps to make right decisions by providing only relevant information whatever you do.
Despite it took longer to get the support than I expected, the support team was friendly and professional. Great mobile app for field sales.
Looks easy, literally, like social media sites. And the combination of business processes is cool. Love it
V 7 Comments
15
Nehanet Corporation
I have been a customer of Nehanet Corp. For many years now, and my company has, to say the least, thrived. The prices are quite affordable and the product is extremely efficient. Everyone I know who utilizes this company's products is quite content with the outcome.
16 Salesboom
17
Banckle CRM
It's great for our Business. We're a 6 man business, so the cost is ideal for us since we're small. It does what we need it to and has some great features I've only seen on some of the more expensive systems.
I love the integration with our sales lead life cycle, which Banckle CRM provided. It is simple, easy to use and lastly, very handy on my pocket... Recommended!
Banckle CRM is one of the best CRM and I would suggest you to give them a try.
Banckle CRM definitely deserves to be in the top ten CRM Companies. User can easily integrate their websites with Banckle CRM. It is suitable for all types of websites whether it is Wordpress, drupal etc. Recommended.
V 1 Comment
18 HyperOffice
19
SuperOffice CRM
SuperOffice is an award winning CRM platform and the leading CRM software provider in Europe. With more than 25 years of international experience, SuperOffice makes managing customers easy.
20 Web Suite Pro
21 Nutshell
22
Channeltivity
I've been using Channeltivity as our Partner Relationship Management system at several companies and it's definitely my favourite channel management tool. It's easy to use and powerful, and significantly less expensive than competing products.
Excited to be working with Channeltivity, 4 months in and everything is running seamlessly. Support has been excellent as well.
The best tool for managing Partner Relationships and it integrates seamlessly to Salesforce.com
Extremely happy with Channeltivity's PRM software.
23
Alakmalak CRM
Business is all about keeping a good and interactive relationship with customers. This is the reason why business people garner information about customers and organize the same for future reference. It is a rudimentary factor for all business organizations. Business people have to keep the data up to date to get information about latest trends and fashion. Via this information business, people make changes and improvements in their products and services as per the tastes and preferences of customers. This is where the importance of CRM application comes handy!
CRM applications are used to interpret and organize the data. There are many service providers offering CRM applications, but if you are looking for excellence and competence; try out Alakmalak. We are the well accepted and renowned name for unquestionable CRM application services at unbeatable price rates. Our CRM applications have made a tremendous improvement in the sales and lead to our clients within a short span of ...more - AlakmalakTechnologies
24
Dynamics Square
Dynamics Square is one of Australia's leading IT consulting, enterprise software solutions, and related technology services providing company run by a passionate, professional and expert team. We help businesses to streamline their operations and increase productivity with the Microsoft Dynamics (D365, AX, NAV & CRM) suite of software solutions. We are an experienced IT Solutions Provider with a comprehensive portfolio of service offerings, which includes ERP and CRM Implementations on Microsoft Dynamics Technologies, Microsoft SharePoint and Power BI implementations and Cloud Hosting Services. - samwilliam
25
Cool Life Systems
Enterprise Marketing Management Platform offers the solutions your company needs in order to integrate all new marketing technologies into methods that will ultimately boost your company's ROI and success. Companies that have recognized the benefits of having a centralized database over silos of data are experiencing improved customer retention rates and service.

Print, television, radio, and online ads all work on different levels. By aligning all data outlets into one standard, company-wide scale, you will have complete accuracy. Your marketing teams can then implement powerful strategies for every campaign and view the results through a series of dashboard reports that are updated in real-time. Most marketers agree, that testing, tweaking and testing greatly improve results, having those results in one system is priceless.
26
Stellen Infotech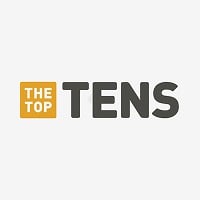 Established in 2011, Stellen Infotech is one of the fastest growing Laravel development company in the industry today. Backed by a team of 150+ Developers & UI Engineers, the company serves custom Laravel app development needs of clients across 20 different countries. Stellen Infotech serves all size ...read more.
27
Biz Fay CRM
This Online CRM product should be affordable for small business.
28 Intrabench CRM
29 SalesBabu CRM
30
Converge Enterprise
Powerful yet simple Cloud CRM for SMBs offering a unified platform for Sales, Marketing, Service and Collaboration. Converge Enterprise got nominated as one of the World's best CRM 2013 by CRM Idol.
31 Firmao CRM
32
Comidor
Comidor has a strong CRM module capable of handling all CRM activities with a very simple way.
33 Hi-Tech ITO
34 Bpm'online Sales
35 Tenacioussales
36
Infilead
Infilead provides Sales lead Management Software & CRM Application. Its offer sales leads which might convert lead generation for your business.
37 Avention
38
Nalpeiron Software & Analytics
Nalpeiron offers hosted Software analytics and licensing solutions that reduce infrastructure costs, drive user adoption and generate new revenues while providing deep insight into Software usage.
39
SenServe CRM Software
Customised CRM, you can not only manage your business with greater efficiency, but can also expand your business via email marketing by sending mails to the clients and getting insights of the audience for successful future campaigns. Customer management system (CRM) that automates all of your business processes, you are enabled to manage all of your workflows at a central place, systematically and in a streamlined fashion. - sidrasadaf
40 Anmsoft Solutions
41
Teamleader
If you are a digital agency, this is the real deal! Built by a digital agency for digital agencies.

http://www.teamleader.co.uk
42
Webby Central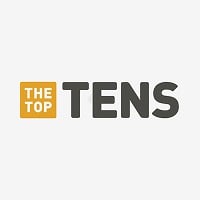 43
Decipher Zone Softwares
Decipher Zone Softwares is a leading outsourcing Java development company which specializes in Website, Java development, Java web application development, blockchain development where trailblazing customizable software solutions are developed with agile methodology at unbelievably low cost.
https://decipherzone.com/
They are best web application and CRM developers.
44 Zauca Consultancy Services
BAdd New Item
Related Lists

Top 10 Custom CRM Development Solution Companies

Top 10 Most User-Friendly CRM Software

Top 10 CRM Software Providers for Gym Management in the USA

Best Hosted CRM Solutions
List Stats
300 votes
44 listings
8 years, 145 days old

Top Remixes (5)
1. Salesforce.com
2. Banckle CRM
3. vtiger CRM
DonnyYen
1. Method:CRM
2. Salesforce.com
3. SalesNOW
ltbcrm
1. SalesNexus
2. Swimfish
3. SalesNOW
maggieser
View All 5
Error Reporting
See a factual error in these listings? Report it
here
.