Best Pop-Punk Bands
1
Green Day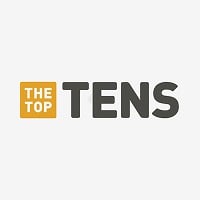 Green Day are an American pop punk, punk rock, and alternative rock band formed in East Bay, California in 1986. The members include Billie Joe Armstrong (vocals and guitar), Mike Dirnt (bass), Tré Cool (drums) and Jason White (guitar) . Green Day are associated with punk rock, pop punk and alternative ...read more.
Green Day is timeless. They have been able to stay at the top of the music world since the early 90's. They are incredible live, on cd and just in general.
In my opinion these guys are what made punk music what it is today, whether it's punk pop OR punk rock (although they are probably more punk rock to be honest). But either way they deserve to be No. 1, GO Green Day
Green Day is the reason I listen to music, why I love music, why I love to sing out loud, why I scream Green Day, why I sing in my sleep(), why I don't care what people say, why I live without warning... And what makes me wanna live!
Green Day is another band I think can actually be first because they have awesome story telling through there songs. I actually don't listen to Green Day only some of there songs but they have such meaningful and fun catchy melody as well as good stage performance. This band I don't mind being first but second in my truthful saying because I love blink 182 and have already placed the comment above. However visually and artistically and their videos produced on T.V. are sending powerful messages about falling in love or dysfunctional politicians. This band seemed to lead their style of music artistically and performed very seriously. However Bowling for soup I find their music more fun. But fall out boy shouldn't even be between 1-10th top list. They are the most girliest band and look like a bunch of kids trying to be a wanna be cute boys. Green Day and Blink much more serious in the undertaking of punk pop musician.
2
Blink-182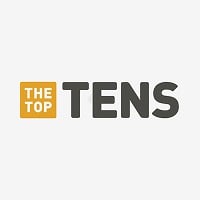 Blink-182 are a Pop Punk band formed in 1992. Original lineup were Mark Hoppus (Bass Guitar, Vocals) ...read more.
Blink created this style of music; they HAVE TO be number 1. Or if they're number 2, it should be Green Day number 1 because of their longevity too.
But not All Time Low! I love this last band, but without Blink, no ATL guys..!
Tom, Mark & Travis are gods of pop-punk music : Number 1!
Green Day brought the pop-punk movement into the limelight, then Blink 182 took it to the next level with Dude Ranch and Enema of the State. Every single pop-punk band of today will list Blink 182, The Offspring, and Green Day as their influences.
Blink should be number 1 because every band above them other than Green Day was influenced by Blink 182 so they should be number 1
Look, I love green and they have really been a memorable band, but no one can beat blink. They have turned pop punk into a masterpiece of art. Sure they have gone back and fourth with the band with Scott getting kicked out and Tom leaving twice, but they still keep the memories and the music going. P.S Travis still has the fastest drum beat record.
3
All Time Low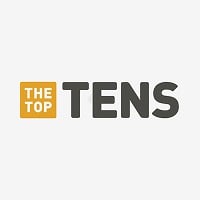 All Time Low is an American pop punk band from Towson, Maryland, a suburb of Baltimore, formed in 2003. The band currently consists of lead vocalist and rhythm guitarist Alex Gaskarth, lead guitarist and backing vocalist Jack Barakat, bassist and backing vocalist Zack Merrick and drummer Rian Dawson. ...read more.
This band changed my vision of making my life. They're so great in live and they never made an album that disappointed me. That's why I vote for them. Same For Good Charlotte, Sum 41 and Green Day. Pop Punk will never die, guy ;)!
what else can I say than they are simply the band that have stolen my heart and I have no doubts that this bands is gonna work miracles with their music.

they have changed my life forever and I will never forget them
I love All Time Low, they are by far my favorite band and in my opinion the best band ever! there music is simply amazing! ATL FTW!
Really I got nothing words fail to compare music is my life all time low simply the sun in my solar system then we've gotta mayday parade Jupiter next best things Blink 182 and damn these bands are to live for. I respect everyone's opinion and I express my own Green Day, Paramore not for me shame really but we just don't click perhaps that's why I'm struggling to process the thought of why it no. 1 oh well it's got too many fans since a year ago all time low was like 26 And see one day they'll be first way of the world its just sad that it has to go down eventually but just keep loving it a list don't matter. Good music is something you'll fall in lovve with all over again even if you haven't listened to it in five years.
4
Fall Out Boy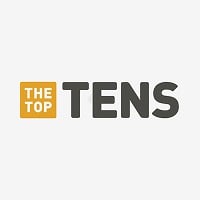 Fall Out Boy is an American pop rock band formed in Wilmette, Illinois, a suburb of Chicago, in 2001. The band consists of vocalist and guitarist Patrick Stump, bassist Pete Wentz, guitarist Joe Trohman, and drummer Andy Hurley.
THESE GUYS FRICKIN ROCK! They have an awesome drummer, an awesome bassist, awesome vocalist whom can also play the guitar very well and another good guitarist. All in all these guys ROCK!
Where Is Your Boy? Is the single greatest Pop Punk song of all time, the only other songs which compete are What's My Age Again? And All The Small Things, both from Blink-182. These 2 are the 2 best Pop Punk bands. Don't get me started on Sugar, We're Going Down. I only didn't mention it because it isn't 100% Pop Punk, it's more like 60% Rock, 40% Pop Punk.
FOB has shown their versatility by staying on the top of the charts since 2005, and returned from their hiatus with a #1 album. While most pop punk bands struggle to fill a smaller venue, FOB is selling out arenas. The band went from Pete and Patrick writing most of the songs to the whole band working together to are their new music. Patrick Stump hits notes that make me shiver and his voice is great live. I know a lot of old fans say they've sold out, but really it's just them growing and changing as people. They also do awesome collaborations with a wide variety of artists outside of their genre (if you haven't listened to Make America Psycho Again stop what you're doing and go listen now). Jay-z, Kanye, Wiz Khalifa, Timberland, Steve Aoki, the list goes on. If I could relive the 2005 Warped tour every summer, my life would be awesome. In a time where most bands are irrelevant after one hit song, they are still going strong and I hope they never stop.
"FOB! Long live the car crash hearts, as they rode into our ears with their original sound! Where is your boy tonight? I hope he is a gentlemen and agrees with me when I say FOB is the best band of all time. The Pros and Cons of breathing have been altered, as FOB is the biggest pro for living ever. I Don't Care what you think, as long as it's about FOB. Best band ever, deserves number one.
5
My Chemical Romance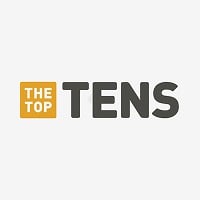 My Chemical Romance was an American rock band from Jersey City, New Jersey, active from 2001 to 2013. For much of their career, the band consisted of lead vocalist Gerard Way, guitarists Ray Toro and Frank Iero, bassist Mikey Way, and drummer Bob Bryar.
Why aren't these guys on the list? they made history after three cheers for sweet revenge and the black parade!
My Chemical Romance beats Yellowcard. Even if you like only one song, if you hear another from them, you will like it too. I can't say which album was the best, because they're all great:

I BROUGHT YOU MY BULLETS, YOU BROUGHT ME YOUR LOVE, Hardcore, screamo.

THREE CHEERS FOR SWEET REVENGE, less screamo, most songs are about anger, all songs are awesome here.

THE BLACK PARADE, this album made history, some people said it was emo, for me it was where they got more into the pop punk style, all songs are awesome they are all composed great.

DANGER DAYS: THE TRUE LIVES OF THE FABULOUS KILLJOYS, most songs were about Gerard's comics, this is my favorite, it's not the best, as I said, there is no best album. But this one is my favorite, I love all songs from it. I think this album was where they sounded more like Green Day.

Fake your death (came out in May Death Never Stop You) is also a great song
While My Chemical Romance didn't define the genre the way Blink-182 or Green Day, My Chemical Romance means more to their fans. My Chemical Romance has helped many people through many different types of personal issues; loss and self-loathing especially. The profound impact they have had on their fans is evident in the fact that they may have the most vocal fans of any inactive band. My Chemical Romance themselves are dead but on places like Tumblr you can hardly tell that anything's changed. I do understand that having impactful music does not necessarily make it good music. Fortunately, My Chemical Romance has that side of things covered as well.

I Brought You My Bullets, You Brought Me Your Love isn't the best album ever, but for any fan of the pop-punk genre it is a must listen with noteworthy songs like Honey, This Mirror Isn't Big Enough for the Two of Us/ Vampires Will Never Hurt You (The Greatest Hits picks) and Drowning Lessons.

Three Cheers For Sweet Revenge is ...more
Right, everything here is great. Lots of people agree (they sold out their first reunion concert in under 30 minutes). These guys put in so much work to the band and it shows. Bullets is chaos and emotion with awesome guitar (thanks Ray). Revenge is a story that covers a whole range of emotions and is a great middle ground between the high grade rock ballad that is the Black Parade and the basement-made Bullets. The Black Parade is completely immersive and extremely well put together without being generic or monotonous. Even the songs written for it that didn't make it to the B-Sides would excellent with good recording equipment and a couple more drafts. Danger Days is exciting and cohesive. One of the best arguments available for concept albums. They mean so much to their fans and do incredible work.
6
Sum 41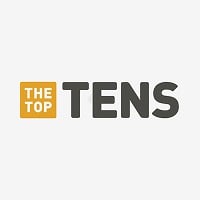 Sum 41 is a Canadian rock band from Ajax, Ontario, Canada. Originally called Kaspir, the band was formed in 1996 and, as of 2015, consists of lead vocalist/rhythm guitarist Deryck Whibley, lead guitarist/backing vocalist Dave Baksh, co-lead guitarist/backing vocalist Tom Thacker, bassist/backing vocalist ...read more.
Sum 41 are flexible with respect to genres and excel in every one of them. Simply the best
Sorry guys but sum 41 is the best punk band nowadays, so I think it must be at least number 3 vote if you agree
As much as they are loved, they are still underrated! They went harder and lost mainstream attention, but it made them all the better. They are great song writers with lots of different influence in their songs, yet remain true to the genre. It's the energy and heaviness behind their music and the cynical attitude and lyrics that make them a great punk band and set them apart from most others. As far as I'm concerned, they are pop punk legends and deserve more recognition than they get.
With the exclusion of chuck, sum 41 have some of the best pop punk and even punk albums out there. From 13 voices to does this look infected, from there cover of master of puppets to the infamous in too deep this band is awesome. They're what I'd call to be the opposite of A7X as they both grew up listening to heavy metal and hardcore punk and both influenced it in their music as you can tell in songs like 'pain for pleasure' and 'A.N.I.C.' but they also stick with the pop punk style too. Love sum 41 forever!
7
Paramore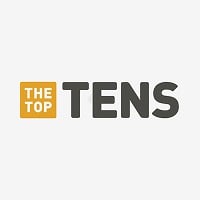 Paramore is an American rock band from Franklin, Tennessee, formed in 2004. The band currently consists of lead vocalist Hayley Williams, guitarist Taylor York, and drummer Zac Farro.
The one thing that I truly love about Paramore that isn't there in any other band in the world is how they word their songs, and the beautiful lyrics they use. One single note, one single letter can make you cry or make you laugh or dance or scream or everything all at once. Once you hear one song, once you actually LISTEN to the words and the lyrics, you'll be hooked. This band changed the way I looked at the world, and I'm forever grateful.
Amazing band, such awesome energy in all their live perfomances and three fantastic albums. Plus - Hayley is extremely good looking ;D - Roblarr
13?! Seriously guys 13?! Why the hell is it doing in the 13th spot?! Paramore is EPICALLY AWESOME! Give it a chance! The band is so unique! Their songs are so rhythmic and full of energy makes you sing with them when you listen to it! Brilliant lyrics! Listen to them and you will know! Give them a chance!
I said this before, I will say it again

Paramore are awesome. They have amazing music and great lyrics. Hayley is a vocal powerhouse. Josh, Hunter (in their Paramore days) and Taylor have killer guitar skills (I'm inclined to say Josh had the best sorry Taylor and Hunter), Jeremy is key in keeping a bassline strong and Zac plays those drums with so much energy I wonder how he was still standing after those concerts! They all bring so much passion to the music scene with great, catchy and relatable lyrics and killer music!

On the other side of it all they are still really humble, they all care about their fans a lot and know that's why they are where they are. They put so much energy in all they do and haven't become influenced to change who they are because of fame.

Some argue that they aren't Alternative rock or punk pop anymore (or that they never were) but if you look deep enough into their music they definitely are. They've taken experiences of all kinds and ...more
8
Panic! At the Disco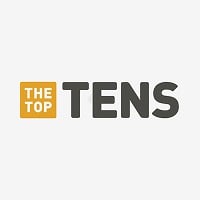 Panic! at the Disco is an American pop rock band from Las Vegas, Nevada, formed in 2004 and featuring the current lineup of vocalist Brendon Urie, accompanied on tour by bassist Dallon Weekes, guitarist Kenneth Harris, and drummer Dan Pawlovich.
This is the best band in the whole universe, let alone this damn list! Every song by them has a story behind it and the long song titles are unique and symbolic. I also love the 1920s burlesque theme of their first album "A Fever You Can't Sweat Out". They are just so unique and fantastic and I will always love them!
"Every song has a story behind it" you mean like every song ever made? - Inart
Just be honest. You know you love Brendon Urie and Ryan Ross. You can't stop looking at those sexy faces. You know you fall in love again every time you hear Brendon sing. Don't lie to yourself. You love him. And Ryan. Forever.
Their music is so unique and catchy. I can definitely say it's really catchy. I wanted to listen to some more pop punk bands (I guess) so I listened to Paramore. So not worth my time. When I first heard "I write sins not tragedies" I can sing it all the way through the first time I heard it. However I listen to 2 Paramore songs and I couldn't see the difference between the 2 of them.
Unique beat. Everything is damn unique. Great songs. Catchy ones. This should belong in the top ten. "A Fever You Can't Sweat Out", best album of them. Well Too Weird To Live, To Rare To Die was okay.
9
All American Rejects
How can The All-American Rejects NOT be in the Top Ten!? Come on... They've been an awesome band ever since Swing Swing swung into my eardrums! The Top Ten should include All Time Low, Mayday Parade, The All-American Rejects, The Maine, My Chemical Romance, Green Day, Boys Like Girls, The Cab (? ), We The Kings and Faber Drive (? )!
THIS NEEDS TO BE IN THE TOP 10 man. I've never heard a band with so many songs that NEVER GETS OLD. I've listened to so many pop-punk style bands, and for some reason, these guys' music is CONSISTENTLY never leaving my playlist. Song after song. This band has many mainstream hits but in my opinion their first album (self titled) was the best. If you are new to them, listen to: Swing Swing, Gives you Hell, Last Song, Move Along, Dirty little secret. You won't be disappointed.
The All-American Rejects should definitely be in the top-10 on this list. If not for anything, the timing of their initial release puts them in the forefront for a lot of these rock bands. Outside of Green Day, Blink-182, and Sum41, The All-American Rejects paved the way for the cross between rock, pop, and punk. Plus the progression between their first album with Swing Swing, to Move Along with countless hits like Move Along, Dirty Little Secret and It Ends Tonight, to a few more albums with Gives You Hell, Beekeeper's Daughter, and now to their newest stuff, Sweat. Top 10 for sure.
Out of the listed bunch, this band is the only one contending that has continually matured their sound and stayed loyal to their fanbase. For example, their 2012 album Kids in the Street is certainly a musical risk, but the band still included songs like "Someday's Gone" and "Walk Over Me" and especially "Beekeeper's Daughter" to satisfy their longtime fans. They have also never sold out, unlike Fall Out Boy or Paramore.
10
The Offspring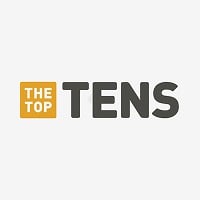 The Offspring is an American punk rock band from Huntington Beach, California, formed in 1984. Formed under the name Manic Subsidal, the band consists of lead vocalist and rhythm guitarist Dexter Holland, bassist Greg K., lead guitarist Kevin "Noodles" Wasserman and drummer Pete Parada.
The Offspring is definitely the best pop punk band, in my opinion. - NickelodeonYesAddminNo
I dare you to listen to 'Pretty Fly For A White Guy' and not fall in love with this absolutly amazing band. Long live the Offspring.
The very definition of pop-punk. It's real punk attitude with songs that either rebel or make fun.
Definitely should be in here. One of the greatest pop-punk bands, yet so underrated. Not only their energetic music, also the great solos rule!
The Contenders
11
Yellowcard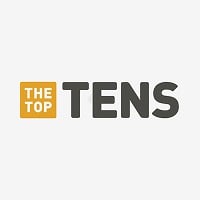 Yellowcard was an American rock band that formed in Jacksonville, Florida, in 1997 and were based in Los Angeles beginning in 2000. The band is well known for its singles "Ocean Avenue", "Only One", and "Lights and Sounds".
31. You must be kidding me. They belong in the top 10 zone. These guys are great. Hear them out, great lyrics. Gift and Curses, Only one, recently For you and your deniel, lights and sound, ocean avenue, lights and sound and tons of more great songs. Common man they should be much higher

Yellowcard is one of the most underrated bands out there but are the most innovative when integrating a violin in the genre making them more unique and original and that's important. They've created over eight albums with so many amazing tracks and Ryan Key creates some of the best and heart wrenching lyrics and delivers them perfectly for their music genre. My number one favourite pop-punk band and my number one favourite in general.
Wth, I can't believe they're not in the top 10, let alone on the list! - kity21
Only 3 percent? Come on guys. Ocean Avenue, Only One, and a new album that is bordering on Ocean Avenue's popularity. Southern Air is going to be epic, Always Summer, Awakening, and Southern Air are all really good!
12
New Found Glory
Influenced the entire new wave pop-punk generation, one of the originals that are still around.
Are you kidding me? How are they not in the top five? They even have a tour just for pop punk! Seriously who picked these?
Whoa. They should be at least in the top5 men. Come on people these guys are one of the pop punk gods!
All II'm going to say is which band didn't ever break up, made consistent music, didn't sell out, and kept true to the Pop Punk mentality? Not Green Day (music wasn't consistent), not Blink (broke up), Not Fall Out Boy (did both listed offenses), and not All Time Low (they aren't sell outs, but certainly aren't the face of the genre). Many up and coming Pop Punk bands look up to these guys, and not the other bands who in my opinion shouldn't be that high. It's based on Pop Punk influence, not fan base.
13
Simple Plan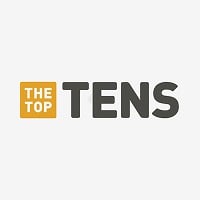 Simple Plan is a French-Canadian rock band from Montreal, Quebec. The band has released five studio albums.
Simple Plan makes music that many people can relate to, whenever I feel down, I would find a song by SP and cheer myself up. Their lyrics are really meaningful if you listen carefully to them. They sound very good live too.
The most versatile band out of all the pop-punk bands that emerged from the early 2000's
they just have so many kinds of punk.
from punk-pop till punk-rock.
i love them with all my heart.
they should be much higher on this list.
So awesome... Them along with Sum 41 and Good Charlotte are my 3 all time favorite bands. They're like one of the first bands I ever remember hearing. Like I love the other bands too but I think SP is most fitting and should be higher.
14
A Day to Remember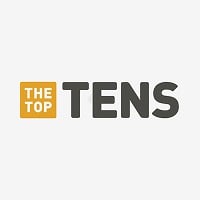 A Day to Remember (often abbreviated ADTR) is an American rock band from Ocala, Florida, founded in 2003 by guitarist Tom Denney and drummer Bobby Scruggs. They are known for their unusual amalgamation of metalcore and pop punk. The band currently consists of vocalist Jeremy McKinnon, rhythm guitarist ...read more.
They aren't a pop punk band but they are still incredibly good. When I say they aren't a pop punk band, they do have pop punk songs like "All I Want" and "Monument" but they are actually a post-hardcore band with elements of metalcore. By far the heaviest band on this list, and they probably have the most emotional songs out of all the bands in this list. I Do believe though based on their very few pop punk songs they should still place inside the top 10.
All Time Low - Good, but overrated by teen girls
NFG - Good but yet again very overrated
BFS - Made a few good songs and a brilliant one in "1985" but that doesn't make them a great band.
The Wonder Years - Who the hell are they?
AAR - Yet another great band but their later stuff has swayed away from pop punk

In my opinion ADTR should be 10th with the top 10 being:
1: Green Day (They practically created the genre and were the first to perfect it)
2: Blink-182 (One of my favourite bands of all time)
3: ...more
Jeremy's voice is the bomb! I personally didn't like screamo songs but after I heard his scream, it changed my life
They've changed the music industry. They are without a doubt, the best pop punk band out there. How are they number 22? They need to be number 1. They are the definition of perfection.
For the simple fact that a day to remember is in the 19th spot, breaks my heart. They definitely deserve the first spot on this list. Jeremy and his crew have come along way, and not to be dropped in the 19th spot on any list.
15
Jimmy Eat World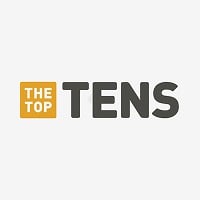 Jimmy Eat World is an American rock band from Mesa, Arizona, that formed in 1993. The band is composed of lead vocalist and guitarist Jim Adkins, guitarist and backing vocalist Tom Linton, bassist Rick Burch and drummer Zach Lind.
Although Jimmy Eat World would be better classified as Alternative Rock/ Emo, they're still one of the greatest pop punk acts of the 2000's, and are one of few that still get regular airplay on the radio.
This band is as underrated as amazing
Although they are not a 'straight-forward' pop punk band - they are FAR better than most, if not all the bands on this list - great song writer, great voice, great band
This band is better than any of these bands, but they aren't pop-punk.
16
Good Charlotte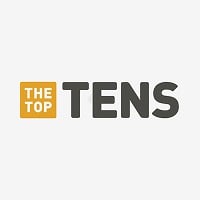 Good Charlotte is an American rock band from Waldorf, Maryland that formed in 1996. Since 1998, the band's constant members have been lead vocalist Joel Madden, lead guitarist and vocalist Benji Madden, bassist Paul Thomas, rhythm guitarist and keyboardist Billy Martin and drummer Dean Butterworth, ...read more.
Insane band everything about them rules their new stuff isn't so good but they rule I've seen them and they ruled.
Good Charlotte will always and forever be a part of the early 2000's pop punk history! They're music is real they're awesome to fans and they have a great message one of my favorite bands forever
This band is way too low. Good Charlotte is one of the best punk bands in the genre. Proving a punk is all about attitude, the Gothic looking band really hits home a lot about the issues in society.
On 16?! Good charlotte should be at least in the top 10 they are so cool they don't make music anymore right now but seriously their music back then was more punk poo then some bands I've seen above
17
Weezer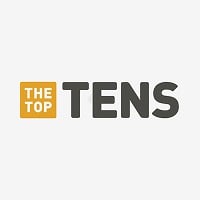 Weezer is an American rock band formed in Los Angeles in 1992, currently consisting of Rivers Cuomo (lead vocals, lead and rhythm guitar), Patrick Wilson, Brian Bell, and Scott Shriner.
I absolutely love Weezer, but I just don't think they're pop punk. They sound more power pop to me.
Amazing band, one of the best alternative bands, but they aren't really pop punk
So the guys that started the whole craze and influenced most bands are at 40... Wow
Probably because they're alternative and power pop, not pop-punk. - Dunsparcity
I love the blue album and make believe. best pop punk band, best emo band, best rock band, best band ever!
18
Every Avenue
Dave has the most amazing vocals I have heard from a band in a while. The music is consistently changing and improving. I can't wait for bad habits to come out. Definitely deserves to be in the top five!
Probably the most underrated band on this list. Their last album was just as good as "Does this look infected", or "Take off your pants and Jacket"... And that's coming from someone who ranks Blink and Sum41 #1 and #2 respectively.
The last 2 albums were amazing, can't wait for more. Every Avenue should be in the top 10
Every avenue is should be higher, last 2 cds have been flawless
19
Ramones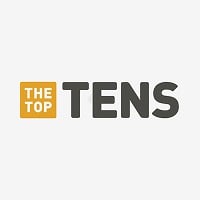 The Ramones were an American punk rock band that formed in the New York City neighborhood of Forest Hills, Queens, in 1974. They are often cited as the first band to define the punk rock sound.
The Ramones are most definitely pop punk. And they should be #1 on this list. Their sound is definitely very melodic and catchy, and all of the bands that pretty much copy their sound are considered pop punk, so why not them? If anything, I would argue that 90% of the band on this list don't belong - they might fit the definition of what pop punk has come to mean in the last 20 years, but the real good pop punk, like the Ramones, Buzzcocks, Descendents, Screeching Weasel, MTX... that's what deserves to be on a top 10 list, not that modern crap.
This is Strange I can't really compare my favorite pop punk band blink 182 to Ramones, they sound completely different and the era of Ramones generation is different. I know Ramones went commercial later on in life to a more pop standard. But when I first listen to them which was a couple of days ago they have a Rock n'roll feel and a more classic punk rock sound. They feel more older than the little young pop punk boys.
I agree The Ramones shouldn't be in this list they should be in a list of their own called " Pioneers of Punk" They are credited with creating the Punk sound along with Iggy Pop and the New York Dolls. Not Sex Pistols or The Clash as many believe - Parklink
They're true legends but they're not pop-punk, they're punk-rock and those two genres are not the same.
20
Bowling for Soup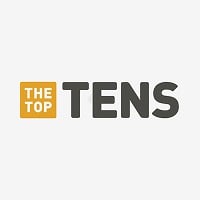 Bowling for Soup is an American rock band originally formed in Wichita Falls, Texas, in 1994. The band consists of Jaret Reddick, Chris Burney, Erik Chandler, and Gary Wiseman.
How is Bowling soup so much below in the list? Yes, Bowling for soup is not top 5 material, but 20! Are you kidding me?
Blink-182 is my favorite band but bowling for soup should be in the top 5, they are pop punk, all time low is one of my favorite bands but they gotten to sound overly pop but bowling for soup still has its punk elements! Girl all the bad Guys want is crazy good
Bowling for Soup didn't define the sound of punk. They defined the philosophy of punk. These guys were our Socrates, and should be much higher on the list. They taught us that it doesn't take spiked hair to be punk, only a carefree and rebellious attitude. Should be MUCH higher on this list. Punk wouldn't be what it is today without them.
Whilst bowling for soup weren't extremely significant to the development of the genre that's not what they're about. They're about playing kick ass tunes and god do they do that well
21
Descendents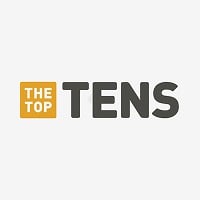 The Descendents are a punk rock band formed in 1977 in Manhattan Beach, California by guitarist Frank Navetta, bassist Tony Lombardo and drummer Bill Stevenson.
These are the pop punk godfathers. Not New Found Glory.
Best punk pop band of all time and proved it with their latest release once again. Heard them live? I have heard some of the bands higher on this list and they don't compare. Number 1.
Ah Descendents the pioneers of pop punk along with their later reincarnation after Milo left the band ALL - Parklink
My dad listened to them in high school and I heard him playing hope a lot. they were the first PUNK band I liked, or at least the first that was very similar to stuff like sex pistols or ramones.
22
The Story So Far
Best lyrics EVER!
I think you'll notice when things become different
The good vibes in our lives won't feel so consistent
And less becomes more cause the weight is too heavy
I swim in the water that's breaking your levee

The way that you left me is alright, it's alright
If I argue the point then we yell and we fight
And I won't be home for the rest of the night
You might hate my words but you know that I'm right
You know that I'm right

This is your life, there's no way to run from it
The doubt in your brain or the pain in your stomach
I only have but one complaint at the moment
Don't paint me black when I used to be golden

The way that you left me is alright, it's alright
If I argue the point then we yell and we fight
And I won't be home for the rest of the night
You might hate my words but you know that I'm right
You know that I'm right

Don't paint me black when I used to be golden
This is my favorite band of all time. My older brother has been listening to their stuff since he was in high school and introduced me to it when I was in 8th grade. I'm now a sophomore in college and have yet to get "worn out" of this band. They continuously come out with new music that keep me coming back for more. I'm actually writing a paper about them in Music and Rock and Roll class on their effects on pop punk. Overall every album released from this band has been kick ass. "Under Soil and Dirt" and "The Story So Far" are great! I've seen them live twice now, soon to be 3 times after Halloween, and Parkers vocals never disappoint. Will and Kelen are always kick ass on the guitars. The entire band is talented and down to earth. Not only are they a band I can relate to, but they're a band I could see myself smoking and jamming with. They deserve to be in the top 10, without a doubt.
Literally every song is so packed full of amazing lyrics and he is an amazing thoughtful singer
Brilliant band. Outstanding live and full of energy.
They put so much hard work into both Under Soil And Dirt as well as What You Don't See.
And they write the best lyrics ever.
23
Relient K
Very underrated band.

Their songwriting, musicianship and production is excellent & they have quite the knack for writing good hooks.

For all of those (like me) who are atheist, agnostic or simply have different religious views: Don't be put off by the whole "Christian punk" thing, the Christian undertones are nothing too overt and the quality of the songs is great enough that they are going to be well worth your time.
Relient K put out six solid albums in a row without missing a beat: Their debut album is silly, The Anatomy Of The Tongue In Cheek shows them evolving but still being silly, Two Lefts Don't Make A Right... But Three Do is ear candy from the first song to the last, Mmhmm is my favorite album of theirs because it showcases a more serious side of the band in terms of lyrics (not to mention its heaviness compared to the first three in terms of musicality), Five Score And Seven Years Ago is a logical next step from Mmhmm, and Forget And Not Slow Down shows the most mature, yet most heartfelt side of Matthew Thiessen's lyrical genius. Relient K has also put out a few great EPs and can really get the crowd going when they play live. If there's a "Christian Pop Punk" band that belongs in the Top 10 on this list, it's Relient K, bar none.
Should be in top 10 - Relient K and Jimmy Eat World are easily the most underrated pop punk (or close to that genre) bands in the world. Such great song writers, SO CATCHY, great musicians... They have it all... Except for the MTV backing that other bands on this list gets/got... Unfortunately
They are so amazing, unbelievably underrated, Matt Thiessen is one of the greatest modern songwriters out there. The lyrics are all so poetic and easy to relate to.
24
AFI
this is the only band on the list thats remotely pop punk. what ever happened to screeching weasel, teenage bottlerocket? real pop punk. AFI and old green day is the closest stuff on the list. not all time low
At first they were punk. but then with Sing the Sorrow, they got pop punk. And DECEMBERUNDERGROUND! Come on. if you don't know them, listen to Miss Murder or Love Like Winter. This deserves at least #15. Not #60 what?
What? How is this 59? A great band, deserves a higher rank in my opinon
25
Hoobastank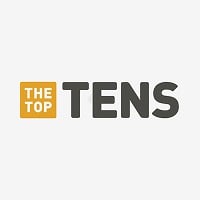 Hoobastank is an American rock band, formed in 1994 in Agoura Hills, California with lead singer Doug Robb, guitarist Dan Estrin, drummer Chris Hesse, and original bassist Markku Lappalainen.
No comments for Hoobastank? They really didn't get far, I am so disappointed. The Reason, my favourite song by far. He has a great voice too, where did you guys go?!
Love this band, but they aren't pop punk in the slightest. The Reason (The album) Had some slight elements of it, but they are far from pop punk
26
We The Kings
Whats wrong with this list? WE THE KINGS should definitely be number 1! That's what! Just listen to them! P.S. laugh out loud, travis' hair
Underrated, but deserving of its current spot. We the Kings are a great band, with unfortunately too few hits. Would love to hear more of them, but they need to step their game up and show us what they can really do.
We The Kings have such great energy while performing live. They engage with their fans, and they have so many AMAZING songs! They deserve to be much higher on the list
We the kings are the best! Should be way higher on this list
27
5 Seconds of Summer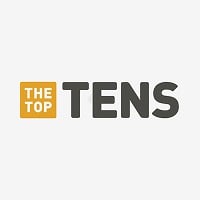 5 Seconds of Summer are an Australian pop-rock band from Sydney, Australia, that formed in 2011. The group were originally YouTube celebrities, posting videos of themselves covering songs from various artists during 2011 and early 2012. They rose to international fame while touring with One Direction ...read more.
If you are saying 5SOS is not pop punk then you are going down the path of popular opinion and not even listening to their music before you state you opinion. It's not true that just white girls listen to them as I am a guy and I absolutely love these guys music. It's been stated already but definitely needs to be restated many many times. 5SOS is a new generation of pop punk. Music changes within genres as time goes on. Take some time to listen to them yourself. They definitely deserve to be higher up than this.
I think it's mainly that these guys are associated with One Direction and are on the charts with singles give them a bad credit. But can I say that they're better associated with Good Charlotte/Madden Brothers and All Time Low than One Direction. They truly are a new generation of pop punk, but two things are keeping a public agreement. Especially if you hear what they're releasing now, just listen to them, give them a chance, because they are starting a new generation of pop punk.
They appeal to my pop punk vibe, its not true that only white girls listen to them, I've been a fan since they started, I love the songs 'don't stop' and 'kiss me kiss me'.
Are you guys serious this isn't pop punk at all this is crap and anyone who listens to this are basic white girls
28
Pierce the Veil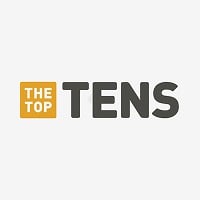 Pierce the Veil is an American post-hardcore band from San Diego, California. Formed in 2006, the band was founded by brothers Vic and Mike Fuentes after the disbandment of the group Before Today, which was formed out of the San Diego punk rock scene.
Pierce the veil is the best band! Why the freak is it on number 76?
Amazing band, but more post hardcore than pop punk!
210 come on have you heard their new music on point with pop-punk I love them
Solid band. Love them.
29
Billy Talent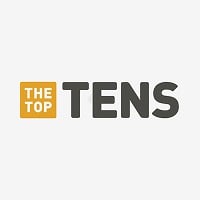 Billy Talent is a Canadian rock band from Mississauga, Ontario. They formed in 1993 with Benjamin Kowalewicz as the lead vocalist, Ian D'Sa on guitar, bassist Jon Gallant and drummer Aaron Solowoniuk.
Awesome band cannot believe they were not on the list. Red Flag, Fallen Leaves, Try Honesty all great songs! Absolute legend in Canada and also very popular in Germany.
211? Billy Talent rocks!
Are you kidding me? Billy Talenton 53? Oh, seriously, come on guys, they have to be at least Top Ten!
30
Brand New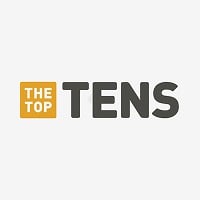 Brand New is an American rock band from Long Island, New York. Formed in 2000, the band consists of Jesse Lacey, Vincent Accardi, Garrett Tierney, and Brian Lane; they were joined by Benjamin Homola for their live performances.
Deja entendu is the best record of all time. Listen to every song and thank me later.
You people have GOT to be kitten me... You're going to put Fall Out Boy and Paramore over Brand New?!? Deja Entendu? Your Favorite Weapon?! They started a huuUge under ground, with respects to My Chemical Romance and TBs, emo-(pop) Punk scene on the east coast in the early 2000s that is still around and even growing more popular to this day. Yeah so they sometimes they might come off as whinny but you know you can relate exactly to what he's singing. They paved the way for one guy just writing songs on his bed with his guitar then showin it to his buds. For a group of friends to book some venues, grab the gear, bring the hand-pressed shirts and self made albums, hop in the van, and drive up and down the coast for a week or two. This is shown by the now popular The Wonder Years, The Story So Far, All Time Low, and so on. They've headlined Festivals around the world and every show they play gets sold out within minutes of going on sale. I'm just saying have some respect. Peace
I personally believe Jesse Lacey is one of the best singer song writers of this generation. Brand New is WAY underrated
These guys are true, they should be in the top 10 without an issue, FOB and Panic have nowhere close the talent compared to these guys
31
Zebrahead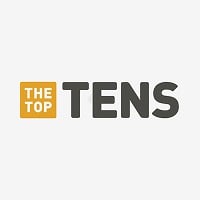 Zebrahead is an American punk rock band from Orange County, California. Formed in 1995, the band has released thirteen studio albums to date.
Their music always seems to be positive. Even sad songs sound like major. The song lyrics are well written, and the melody of their songs is great. Top 40? Must be a mistake. They deserve top 20 minimum!
These Guys Have Been Pumping Out Songs For 20 Years, Absolute Perfection
Good Pop-Punk band. Must be in this top.
I really like ther new style of rock should be at least in the 20s
32
Mayday Parade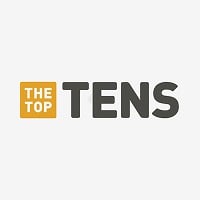 Mayday Parade is an American rock band from Tallahassee, Florida. Their debut EP Tales Told by Dead Friends was released in 2006, and sold over 50,000 copies without any label support.
Although they seem to have lost some of their steam since the loss of Jason Lancaster, their first EP and album blow most current bands out of the water with their perfect mix of duel vocals, strong instrumentals, and beyond amazing lyrics. Ranging from catchy pop-punk songs to tear-jerking ballads, Mayday is a band one will never forget.
This band has just taken pop punk so far! They took the catchy riffs and just started making them absolute masterpieces! They are all just remarkable in how much talent they have and they use those dual vocals to perfection! Who cares if they lost Jason Lancaster? Sure they're album right after losing him wasn't too great but their latest album has definitely made a mark! Jake is a much more talented second singer than Jason ever was though.
When I was a young girl, my cousin introduced me to this band. I was hesitant at first, because I really had no experience with music besides Top 40 crap and Christian music, but OHMYGOSH. As soon as my iPod played the first few seconds of Jamie All Over, I instantly knew that this was going to change my life for the better. Mayday Parade was my introduction to punk pop, and it breaks my heart to see it down this far. VOTE MAYDAY PARADE AND GET IT TO A MORE DESERVING SPOT!
Best lyrics with amazing music and vocals...
They really have lyrics that can make you cry and at the same time sing along... I consider their every work as a MASTERPIECE! Good job Mayday Parade
33
The Clash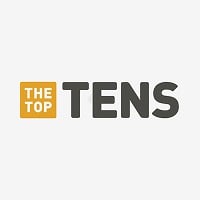 The Clash were an English punk rock band that formed in 1976 as part of the original wave of British punk.
Definitely one of the best punk bands there has ever been. Just listen to their stuff. They rock. Why is the Clash not number 1?
The Clash isn't pop punk! If this was a list for Punk Rock then The Clash would top it miles off!
The clash is Punk rock, along with the Ramones and Green Day. Get your genres right.
The clash isn't number one, because it is punk, or punk rock. it isn't pop punk.
34
Neck Deep
This makes no sense, they are the Best Pop Punk Band out! They deserve to be so much higher than this
Ben Barlow has a great voice and Neck Deep is a great band and should definitely be within the top 5. Their motto is generic pop punk for God's sake
Have you listened to Life's Not Out to Get You? Best pop punk album of 2015. One of the best pop punk albums ever.
They are the most talented pop-punk band should definitely be number 1
35
You Me at Six
One of the best bands to come out of England in a long time. All their songs hit home on an emotional level and should be top 10. Simply amazing! Check their songs on YouTube and then buy their album!
Just amazing! Listen to Reckless, Stay With Me, and No One Does It Better. Their drum, their guitar and especially Josh's voice: Purely amazing!
They deserve one of the best, for second their album, trust me, so much their songs better than paramore, - cVycQyc
They make so much amazing song in every album they made.. Their songs always make you shout yeah.. :D They winner BEST BRITISH BAND 2011.. They one of the amazingest Pop Punk Band in The World.. You Must Listen All Of Their Songs..
Trust Me..
36
Waterparks
They're seriously great. Their music is for every genre and each song can blend in a different fanbase. Their songs have a great variety and nothing sounds even remotely the same, yet they are all masterpieces. They're too underrated. I'd like to see them in like...the top 20 at least. CHECK THEM OUT Y'ALL!
Absolutely one of the best pop punk bands of all time, these guys are such funny, lovable and amazing people with awesome talent and they deserve to be so much higher on the list!
Just 3 guys from the new pop punk gen, totally expecting to see them go up the list in the coming years
Make me crazy
37
Allister
I was going through this list and listening to all the bands and noticed I already this amazing band... The song remember almost makes me cry when I hear it.
Such an underrated pop punk band. Every song of there's is poppy, catchy, and have such relatable topics.
Last Stop Suburbia is one of the greatest pop punk albums ever.
Somewhere on Fullerton. Enough said.
38
The Wonder Years
It would be silly not to rank these guys in the top 10 spots. They not only revived the genre, they helped establish new boundaries with a more dynamically complex rhythm as well as deep and almost prophetical lyrics. If you don't believe me, listen to Suburbia I've Given You All and Now I'm Nothing.
The Greatest Generation is the greatest masterpiece and crowning Jewel of modern pop-punk and the future of it as well. There there, Passing through the screen door are are two perfect songs to open up the already complete album and then top it off with the ballad I Just want to sell out my funeral. The band and the album are critically acclaimed
Pop Punk is starting to mature as of now and if anyone is at the forefront of this movement, it is most definitely The Wonder Years. They are one of the few bands still writing music that can continue to write intense songs that you can listen to and feel the emotion poured into them.
Who ever said pop-punk can't be intelligent?

Just go and listen to their latest album 'Suburbia I've Given You All And Now I'm Nothing', I swear to god you will love them
39
Short Stack
Come on Stackers! Keep the Faith Alive! After all, Bradie Andy + Shaun aren't keeping it alive anymore..
Just give Planets another listen then see that they deserve your vote.
40
Rise Against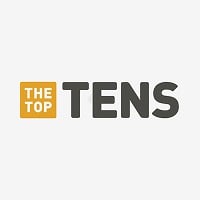 Rise Against is an American hardcore punk band from Chicago, Illinois, formed in 1999. The band's current line-up comprises vocalist/rhythm guitarist Tim McIlrath, lead guitarist Zach Blair, bassist Joe Principe and drummer Brandon Barnes. They are known for popularizing punk.
41
Lit
The only good pop punk I think
Are they not considered pop punl and that's why there so low
42
Box Car Racer
Really good band basically Blink 182 with out Mark
Box Car Racer > Blink 182
43
As It Is
This band is, without a doubt, one of the best new pop punk bands around. They can go heavy (bitter, broken me), soft (relive the story, my oceans were lakes), or anywhere in-between (speak soft, can't save myself, dial tones). Words cannot express how amazing these guys are, and number 181 on this list is simply insulting.
These guys are amazing found them, by accident on YouTube a few months ago, and haven't stopped listening to them since, they need to be higher on this list
I love this band I found them when I started listening to Patty's amazing covers on youtube
Great Newcomers in the Pop Punk Area! Bright Future ahead for sure!
44
Hey Monday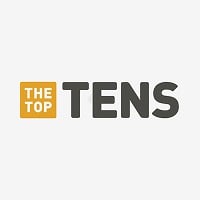 Hey Monday is an American pop punk band from West Palm Beach, Florida, formed in 2008. The band is on a hiatus as of December 2011. They released their debut album Hold On Tight in 2008, which produced the singles "Homecoming" and "How You Love Me Now." The album was followed up with their 2010 EP Beneath ...read more.
WHAT! Hey Monday is only 11 :-o They should be first, since they are such an awesome band. Don't you guys agree? Candles, Homecoming, Run Don't Walk, I don't wanna dance, Wish You Were Here... Etc
Hey Monday are a fantastic band with an amazing lead singer, highly underrated in my opinion
Seriously Brilliant. Deserve way more fame than they have. Changed the meaning of punk-pop.
By the way -Green Day are not punk-pop! They are definitely punk with no pop leanings whatshowever!
Amazing band, I wish they were off their hitaus
45
The Stooges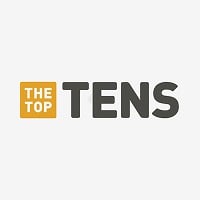 The Stooges, also known as Iggy and the Stooges, are an American proto-punk band from Ann Arbor, Michigan, first active from 1967 to 1974, and later reformed in 2003. Although they sold few records in their original incarnation, and often performed for indifferent or hostile audiences, the Stooges are ...read more.
These guys are great, but way too early to be called "pop-punk".
46
Hawthorne Heights
They aren't too popular but they're amazing
47
Real Friends
If you don't know who they are by now, you're living under a rock. Definitely the next big thing.
Real friends keep pop punk real and alive. Also Chicago hometown coming in clutch
Real Friends, eat my ass.
Late Nights in my Car
Summer
Loose Ends
Skin Deep
Dirty Water
I've Given Up On You
Floorboards
Cheap Talk and Eager Lies
Home for Fall
Skeletons
Anchor Down
(In no particular order)
That's all I have to say about Real Friends!
48
The Undertones
Should be 1
49
The Misfits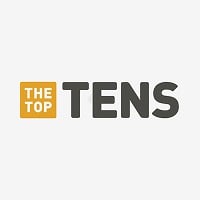 Misfits are an American Horror Punk band often recognized as the progenitors of the horror punk subgenre, blending punk rock and other musical influences with horror film themes and imagery.
50
The Summer Set
Brian Dales' unique voice makes this group stand out from the rest. Jess is killer on the drums as well!
Jessica Bowen is seriously my all time favorite drummer! Not just because she is a girl, but she is just an amazing drummer! She is such a role model for other girl drummers.
Someone like you is class
Amazing voice and Jessica Bowen is hpt as hell!
PSearch List