All Time Low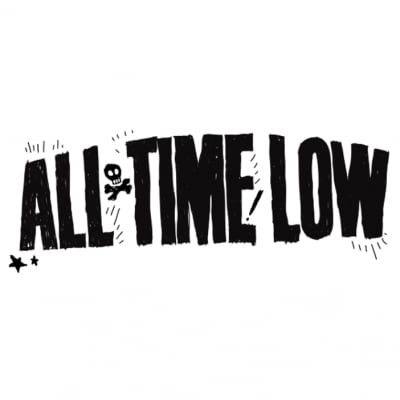 Uploaded by BKAllmighty
Info
...
read more
.
Comments
Top
Popular
Newest
Really I got nothing words fail to compare music is my life all time low simply the sun in my solar system then we've gotta mayday parade Jupiter next best things Blink 182 and damn these bands are to live for. I respect everyone's opinion and I express my own Green Day, Paramore not for me shame really but we just don't click perhaps that's why I'm struggling to process the thought of why it no. 1 oh well it's got too many fans since a year ago all time low was like 26 And see one day they'll be first way of the world its just sad that it has to go down eventually but just keep loving it a list don't matter. Good music is something you'll fall in lovve with all over again even if you haven't listened to it in five years.
All Time Low is the best band I have ever listened to. Songs like My Only One, Six Feet Under The Stars, and Lullabies are probably the best love songs I have ever heard. Alex Gaskarth really knows how to write his own lyrics, with little to no help, except for Outlines, which was written with Patrick Stump of Fall Out Boy. Highly recommended band. For fans of Paramore, You Me At Six, and Green Day. Blink-182's style of PERFORMING ON STAGE is alike to All Time Low, but All Time Low doesn't sound a thing like Blink, so not really for fans of them, but they are amazing.
All time low are just an amazing band and will never give up on punk music. They are amazing live and in the recording studio. I love them so much because they have changed my life so much and their music is soon soothing. This band changed my vision about life and in music. They have been making miracles in their music and will always be making awesome music. ALL TIME LOW HAVE CHANGED MY LIFE AND I WILL NEVER FORGET THAT.
All Time Low is the band that has literally saved my life. As weird as that sounds, how many people can say that music has saved or changed their lives? All Time Low has brought me from my lowest point to my highest point, sure some people may not like them, but their music is what has me determined to live my life as best as I can. "You're safe from the weight of the world" - Stay Awake (Dreams Only Last For a Night)
I love my four little babies. If someone asked me who I liked the most, I'd simply smile and say "Zackjackrianalex" as if it were one name, because they are one being. These 4 guys have helped me get through so much, without even saying hello. From songs like Remembering Sunday to Missing You to Oh, Calamity, they never seem to let me down. I think I speak for every hustler out there when I say they deserve to be number 1. I'm so grateful for these guys, who have changed me for the better. I love them, and I hope that one day I'll be fortunate to tell them all of this in person.
I have loved All Time Low since I can remember. Every song is amazing and I can't think of one that I dislike. They're absolutely great live, I've now seen them twice and I'm going to see them next year too, I can't get enough of them. I listen to them every day and I will never get bored. They will always be my favourite band, they've helped me through so much stuff and I couldn't live without them!
All time low are the only band that can put 'I was young and horny' and 'I'm gonna break down these walls I built around myself I wanna fall so in love with you and no one else' in one song. They have songs that match every mood and all time low are basically the only music I ever listen to. They are perfection and are amazing and no matter what other people say, their lyrics have meaning for me. They should be #1
All Time Low is just so awesome and their music is so good. No two songs ever sound the same with them, and this is more that you can say with most musicians. They have slower songs, faster ones, more emotional ones, and songs written just about partying and living life to the fullest. Whatever mood you're in, there's an ATL song about it, and that's what I love most about them :)))))
All time low have changed my life. I relate to their songs and they help me so much. They are real. They have stolen my heart and their music will always keep me going. They're special and are expressing their own feelings with their fans and have a really special, beautiful relationship with their fans. They are just amazing and I love them x
OK, so All Time Low is possibly one of the most amazing bands EVER! Each of their songs has great catchy beats, amazing guitar riffs, beautiful vocals and meaningful lyrics. They have changed my life and their songs have honestly changed my whole perspective on life. What other band can do that so well? Come on hustlers, vote All Time Low!
When on my music experimental days (still am) All Time Low was the band with which I was introduced to pop-punk. Later I found about blink-182, my dad is a big fan of them. Although I know the ones above are better and with more experience I find myself more comfortable and happy with All Time Low. GREAT BAND! IF YOU HAVEN'T CHECKED THEM OUT YET START WITH KIDS IN THE DARK :3
I LOVE All Time Low, they are my favorite band, not just because they are hot but because of their music, they have real talent, they sound just as good live as when they are recorded, their loyalty to their fans and each other, they are HILARIOUS, and they make REAL music. Forever a Hustler!
I love All Time Low! There music is fantastic and it is very catchy! They are amazing live and know how to put on a show. I love practically all of there songs especially 'Lost in Stereo', I've got many favorite songs, too many to chose from. I can't wait for there next album to come out!
So unbelievably good! I just love them so much, they have really changed how I look at Pop Punk. They are amazing live, and I just love them. Same for Panic! At The Disco, Fall Out Boy and My Chemical Romance.
All Time Low is my most favorite band in the entire world. I have loved all of these guys for so long and there's not one single song I dislike. They make amazing music and have truly helped me through a lot! I'll never forget them or how much they mean to me and I can never thank them enough for that!
These guys has changed the world of music. Even though most of their songs don't make sense they still make those songs get stuck on tour head. They look up to FOB, but FOB disappointingly changed their ways. Face it their new album is crap and it dose not Save Rock n Roll at all. Ad ATL will never change. From going through the Party scene to the battle for Baltimore and from the songs about strippers to roaming around Somewhere in Never land they still kick ass
All Time Low changed my whole way of life. They are not only amazing musicians but they care about their fans and they are genuine. Some people think that they've sold out but I completely disagree. I think that their music now is just as amazing as it was before!
This band is prefect, this band and their music saved my life. I don't even need to write a paragraph for you to know they are perfect. Just go listen to their music. All Time Low isn't only the best Pop Punk band but the best band they are the best thing in music.
They have pretty much changed me. They are made me start listening to other music and get away from all the stupid crap you usually hear on the radio (not all of it is but most of it). I absolutly love them. Their lyrics are the best and they can never get old. - Lissie19999
What to say about them? Just that they are the best. They changed my life and they've a place in my life forever. They're getting better and better with every album and I want to meet them. I wish that they'll play for many, many years...
ATL has the perfect blend of young rock star swagger and perfect live performances, although their albums are a little over-produced. My other tops are All American Rejects, New Found Glory, Blink, Good Charlotte and Fall Out Boy. How is New Found Glory #23 on this list?
All Time Low is why I love pop punk! If my dear friend Tyler had never told me about this band I would still be crying over My Chemical Romance. They have also gotten me through tough times and have changed my life. ALL TIME LOW IS LOVE ALL TIME LOW IS LIFE (literally for me, they saved my life)
They might not be the most legendary band like green day, but their music makes me so happy and it's always extremely catchy and the lyrics are amazing. Favorites are therapy, time bomb and dear maria count me in. Definitely best band in my opinion
All Time Low is the band that got me into pop-punk, and I have to say, they have changed my life. They make great upbeat song with meaningful lyrics, and they have hilarious live shows. The best pop-punk band out there right now.
This band has been my A1 since Day1. I've listened to them for over 5 years now and I've yet to be disappointed by anything they've put out. These guys put their whole heart and soul and existence into creating great music and making fans happy. OH AND they're HELLA GOOD LIVE 10/10