Best Pop-Punk Bands
atlftskea09
The Contenders: Page 3
41
MxPx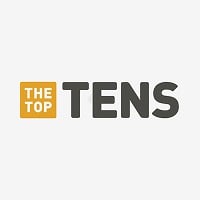 MxPx is an American punk rock band from Bremerton, Washington founded in 1992 as Magnified Plaid. The band has skate punk leanings, with connections to the pop punk scene.
Christian or not, these fellas have been playing pop-punk for over 20 years, and paved the way for many of the other bands on this list. They adhere to the guidelines of pop-punk more closely than many of these bands, since they are pioneers in the genre. Sure, the recent stuff isn't as good as their older material, but Slowly Going the Way of the Buffalo is one of the best pop-punk albums of all time.
Play it loud! This is the best song ever, they changed my life, first heard it when I was 7 and I'm still listening.
One of the most passionate bands on this list. They actually believe in what they play and have always stayed true to who they are.
Awesome band - The8Bit
V 11 Comments
42
Knuckle Puck
I saw this band in Belfast supporting State Champs, and the atmosphere was stellar. I had liked the band for a long time before and hearing Nick scream the opening words to 'No Good', and everyone charging to the front of the venue to sing with him was truly awesome.
They are an absolutely incredible band and need much more recognition than they get. Amazing songs and great lyrics. Joe has a great voice and I can see them rising to the top fast
Knuckle Puck is going to be the next biggest pop punk band. These guys deserve a listen from everyone!
Knuckle puck has never had a weak performance.
V 3 Comments
43
Hoobastank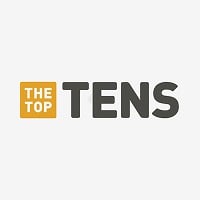 Hoobastank is an American rock band, formed in 1994 in Agoura Hills, California with lead singer Doug Robb, guitarist Dan Estrin, drummer Chris Hesse, and original bassist Markku Lappalainen.
No comments for Hoobastank? They really didn't get far, I am so disappointed. The Reason, my favourite song by far. He has a great voice too, where did you guys go?!
Love this band, but they aren't pop punk in the slightest. The Reason (The album) Had some slight elements of it, but they are far from pop punk
44
Screeching Weasel
The best pop-punk band ever. They should be number one. Without Screeching Weasel, pop-punk would have not sounded like it does now. Screeching Weasel = legends of punk.
Top 3 easy. I love their songs. Listen to Totally and you'll be a fan
Amazing band. Pop punk with NO emo! Yes!
My Brain Hurts do I need to say more
V 2 Comments
45
Cartel
Suprised they are so low on the list. "Say anything else" is a great song that I would recommend to anyone. Helped get me into the genre
V 2 Comments
46
Rancid
Good songs that ARE so POP. Tim Armstrong even wrote songs for Pink and Good Charlotte!
47
Autopilot Off
I first heard Autopilot Off's "Clockwork" back on my favorite video game, SSX3. Other than that, I never really heard any of their other music.
48
Waterparks
Just 3 guys from the new pop punk gen, totally expecting to see them go up the list in the coming years
Make me crazy
49
Less Than Jake
Very underrated band really like there music
Some of their songs are among the finest pop punk songs ever. Not the best band but they have their moments.
They are ska-punk with pop-punk aspects. while underrated and far superior to most of these bands, they shouldn't even have been put on this list
Brill get new ep bomb drop very hot tune " done it again lads thanks "😊
50
Short Stack
Come on Stackers! Keep the Faith Alive! After all, Bradie Andy + Shaun aren't keeping it alive anymore..
Just give Planets another listen then see that they deserve your vote.
51
Box Car Racer
Really good band basically Blink 182 with out Mark
V 1 Comment
52
State Champs
GREAT BAND! Awesome singing and good guitar, plus they do some sweet acoustics too!
Love their music, deserves to be a lot higher than this
Why are they not in the top 20 at least. I don't know man
My favorite band of all time... The best vocals ever. damn it's too hight.
V 3 Comments
53
Brand New
You people have GOT to be kitten me... You're going to put Fall Out Boy and Paramore over Brand New?!? Deja Entendu? Your Favorite Weapon?! They started a huuUge under ground, with respects to My Chemical Romance and TBs, emo-(pop) Punk scene on the east coast in the early 2000s that is still around and even growing more popular to this day. Yeah so they sometimes they might come off as whinny but you know you can relate exactly to what he's singing. They paved the way for one guy just writing songs on his bed with his guitar then showin it to his buds. For a group of friends to book some venues, grab the gear, bring the hand-pressed shirts and self made albums, hop in the van, and drive up and down the coast for a week or two. This is shown by the now popular The Wonder Years, The Story So Far, All Time Low, and so on. They've headlined Festivals around the world and every show they play gets sold out within minutes of going on sale. I'm just saying have some respect. Peace
I personally believe Jesse Lacey is one of the best singer song writers of this generation. Brand New is WAY underrated
These guys are true, they should be in the top 10 without an issue, FOB and Panic have nowhere close the talent compared to these guys
BRAND NEW!
V 3 Comments
54 With the Punches
55
The Stooges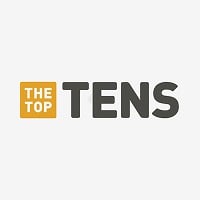 The Stooges, also known as Iggy and the Stooges, are an American proto-punk band from Ann Arbor, Michigan, first active from 1967 to 1974, and later reformed in 2003. Although they sold few records in their original incarnation, and often performed for indifferent or hostile audiences, the Stooges are ...read more.
56 Atlantis Awaits
57
Angels & Airwaves
Ava aren't punk they're alternative rock
What?! Angels and airwaves should be at least on number 4 on this list! What's wrong with you people?
Angels & Airwaves... Are you kidding me? They should be like in top 5 or something. I don't get you world!
Angel and airwaves is not pop punk band and should not be in such genre. Blink 182 tom delonge created this band with former member David Kenedy from box car racer for experimental reasons. Space rock or expiremental rock/alternative rock should be elsewhere not here.
V 5 Comments
58
The Summer Set
Brian Dales' unique voice makes this group stand out from the rest. Jess is killer on the drums as well!
Jessica Bowen is seriously my all time favorite drummer! Not just because she is a girl, but she is just an amazing drummer! She is such a role model for other girl drummers.
V 2 Comments
60
Patent Pending
Love patent pending saw them live and they were amazing soon to be in the top ten no doubt
There so good and there tour with bowling for soup rocked total worth voting for them
I love this band and you should get an album called brighter if you like Pop Punk
My favorite band! It's an underrated glory that needs higher appreciated.
V 5 Comments
PSearch List
Recommended Lists
Related Lists

Best Pop Punk Bands of 2013

Best Pop / Punk Bands of the 2000s

Best Pop-Punk Bands of 2014

Best Pop Punk Bands of the '90s

Most Underrated Pop Punk Bands
List Stats
10,000 votes
231 listings
8 years, 9 days old

Top Remixes (75)

1. Blink-182
2. Green Day
3. Sum 41

Lazarus

1. Blink-182
2. Green Day
3. The Wonder Years

ToaEleven

1. Green Day
2. All Time Low
3. Fall Out Boy

Ilikefishsticks
View All 75
Posts
Error Reporting
See a factual error in these listings? Report it
here
.