Best Prince Songs
anthonybecerra831
The Top Ten
1
Purple Rain
One of the best songs ever. Very emotional guitar solo.
This song has multiple nings. You could Study and interpret it endlessly. Its simple, but really complex. Its poetic art and is one of my favorite songs EVER!
This is one of those songs that someone plays to contemplate and enjoy a starry night!
Simply no reason to dislike this.
2
When Doves Cry

Hard to decide between this and Purple Rain but this one is great with the high pitched dove cries.
WHY IS THIS PUT BELOW PURPLE RAIN?
This has to be his most iconic song, and the best song in 1980s.
Stunning piece of music! An absolute legend at his best. Strong intro, a catchy yet non-annoying chorus and one of the best songs of the 80's, and history in fact
3
Little Red Corvette
Really good song love the guitar parts in the song - mneilan
1999 wasn't his best album, but this was definitely his best song. - GameRiderTom
This song should be number 4 or higher
Best song ever! The video to this song is the best of prince!
4
1999

This song made me love & enjoy life while you can
Classic a song released in the 80s about 1999 which was the future (at that time) - mneilan
I dreaming when I wrote this forgive me if it goes to long
This one is amazing - mneilan
5
Kiss

How did prince make this song so good!
This song is so unique and genius, and it's one of the songs that shot him to superstardom. - Celestius
Another great song from the legend Prince a real musician. - Drum1997
This song came out of nowhere, made everyone say, oh my, here comes Prince
6
Let's Go Crazy

Best song by the legendary Prince.
2 master guitar solos, amazing lyrics and a coincidence in it (Lyrics say to not let the elevator break you down and where did he die? ) + the beat is top.
I'm not a Prince fan, but this is a really good song. Great guitar, drums, bass and nice intro. - Userguy44
The Guitar in this song is amazing - mneilan
7
I Would Die 4 U

The lyrics would be the only reason for me to believe in Jesus.
Spiritual and inspirational, prince could sing anything
April is the fourth month of the year. 'U' is the 21st letter in the alphabet. Prince died on April 21st. Coincidence? I think not.
It's got the Boom and the Bam and the Bim Bam Bom
8
Raspberry Beret

This is the second best song of prince
Why is this not higher? A really good upbeat feel and great memories from the time of release.
Hard to pick a favorite, but this one is mine. What put this one over the top for me is the subject matter of the song, it has a wonderful quaintness to it.
This is my all time favorite Prince song. It always boost my mood!
9
The Beautiful Ones

This song is perfection and quintessential Prince at its finest.
This song replaced "Electric Intercourse" (which is a great song in its own right... well it is outside of the garbage released version! ) on the Purple Rain soundtrack. As good as E.I. was it's hard to believe Prince could replace it with something that's even more brilliant, I guess that's why he is Prince and cannot be replaced.
Best song of all time
Prince always had fashion
10
Sign "O" the Times
Has a great and original basslines and is overall a very creative and insightful song that still holds true today.
Live version with guitar intro in awesome
boo
Not the harry styles version, great song. Also Why isn't starfish and coffee way higher!?
The Contenders
11
I Wanna Be Your Lover

One of my all time favorite songs!
Very wonderful classic song
One of his greatest songs
This is endlessly funky. The double entendre makes it so sexy and the video is great!
12
Erotic City

This song is so addictive! Once you've listened to it, you can't stop - sedatingthesystem21
Incredibly funky song. That bass. That groove. Brilliant.
Fantastically funky song with a great bass line.
I love it I think it should be number 1!
13
The Most Beautiful Girl in the World
Great song..
This one should be way higher! Least top 5!
This is my favourite on this list but where is Diamonds and Pearls?
One of the best ones ever!
14
Mountains

TOP 5
In my top 5
Sexy!
Perfection
15
Cream

A great pop song, it was what bought me into the world of Prince
My favorite song. Shows many sides of him
Shows many skills of Prince
I am suprsised he didn't have sex with the girls on the video
16
Take Me With U

Is song is so awesome and great to sing along.
I LOVE THIS SONG SO MUCH
17
Fallinlove2nite

An unbelievable disco song
Reminds me of when he appeared on New Girl
Prince still can make great discou miusic in 00's!
18
Gold
If it wasn't for this Song and Jojo's Bizarre Adventure, then I wouldn't know who Prince was...seriously, vote this higher... - GehennaTheSecond
This song should be in the top 5, it's the only Prince song I listened too >.< - Gehenna
His most underrated song by some way. A brilliant hit.
This should be number 1 or 2
19
Gett Off

Dirty sexy and very seductive super cool song to dance to fred s
Liberating
MY JAM!
20 The Dance
21
7

7 is so complex and full of variations - I totally love this song!
4+2+1= 7 todays date 4/21 of 2016 Seven is the all best!
Love this song...
22
Computer Blue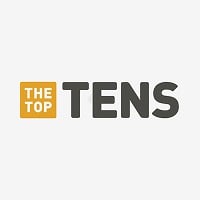 12" version is awesome
Great guitar and creatively genius
Amazing song, why so low
love it
23
1000 X'S and O'S

24
Darling Nikki

All prince songs are good - Leafykael
The guitar in this is so damn unreal as hell it's amazing
HIGHLY inappropriate for kids who listen to Prince. But still a good song
One of my favourite songs - the guitar is brilliant
25
Paisley Park

Yes, very underrated but very appreciated by real Prince fans. Why isn't Sometimes it Snows in April or Condition of the Heart on this list? :/
A wonderfully imaginative song with a haunting and memorable beat! A song well ahead of its time!
Awesome tune and beat
Under rated.
26
Still Waiting

Love all of prince music but if I had to choose this is my favorite.
27
If I Was Your Girlfriend

Gender bending, register switching, reversing twisting, back to front perfection. Prince's emblem. So surprised it's not here already
I love this guy. He is the best artist of all ages. No one can ever take his place!
Describes the best that a relationship between a man and women can be. Deep---Guys-listen closely and learn.
The song is weird, strange, freaky, and kinda melancholic and that's exactly why I love it. It's everything I am. This has to be my favorite song ever. The bass is grrreat. And the Camille voice is iconic
28
My Name is Prince

Glorious, a remarkable epic opener from the Love Symbol Album and the first for the superstar Prince to re-emerge himself.
29
Uptown

30
Controversy

Number 3
So much covered in this song - religion, looks, sexual orientation - that the title for when it came out was perfect - Controversy!
Funk soul brother Prince - TheMarkA1996
Love his music! - DynastiSugarPop
31
Adore

Great song, can't believe it isn't up here yet.
My favorite prince song by far
Probably best ballad ever
Best ballad ever
32
Sweet Baby

33
Nothing Compares 2 U

Purple Rain is undoubtedly his best. But only a few knew that he composed this and so I voted this, which easily comes to a second for me. Prince is the big symbol and aura of the 80's funky pop sound, and he is stellar at that. But his ballads are in a whole other realm altogether.
34
I Could Never Take the Place of Your Man

So simple. So delightful. The best version of this song is found in the 'sign of the times' concert movie. The song's guitar solo blew me away. I started to learn the guitar soon afterwards. Still do. Thanks P
Excellent song, unforgettable melody, great lyrics. One of the best pieces of a masterpiece album.
35
Sexy M.F.

Sexy sexy, shakin dat ass
36
Alphabet St.

Sparse, tight and funky as hell. This is Prince at his poppiest and best. RIP.
37
U Got the Look

The best of prince. Great song.
The video and the song itself are a great reflection of prince's visual and artistic appeal. A true original. R.I.P.
How is this song not higher on the list? It's literally my favorite Prince song, only tying with "When Doves Cry" and "Little Red Corvette." R.I.P. Prince! U R a Genius!
38
Scandalous

39
When You Were Mine

High shrills and high thrills - a VERY underrated song!
40
Strange Relationship

Lovable song
41 Pheromone
42
Diamonds and Pearls

This song has got to be higher than it is now. - EpicJake
Love love love this song!
43
Sometimes It Snows in April

Simply amazing...
Heartbreaking To listen to now, like he was forshadowing and singing about his own death
44
Batdance

One of his best...hit number one everywhere. How is it not on this list yet?
45
The Arms of Orion

46
It

47
Thunder

48
Partyman

This song should be in the top 10 as it's a great song to a great movie
The song that showcases everything that makes Prince great. Killer vocals, catchy beat, and a hook that makes Partyman a party anthem.
49
Pop Life

Great song to hear
Whats the matter with yo life, is the poverty bring u down?
50
D.M.S.R.

Great beat and song
PSearch List