Best Progressive Rock Bands
fortnight
The Contenders: Page 3
41 Twelfth Night
42
Electric Light Orchestra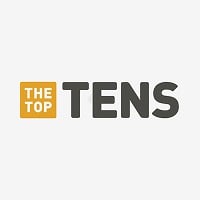 The Electric Light Orchestra are an English rock band from Birmingham. They were formed in 1970 by songwriters/multi-instrumentalists Roy Wood and Jeff Lynne with drummer Bev Bevan.
I find it hard to believe that ELO hasn't hit this list yet. Some of their prog rock songs are the best I've ever heard, and they continue to be one of my favorite bands today.
What?! ELO is gotta be my favorite band along with The Who and Pink Floyd but what are The Who, Queen and Smashing Pumpkins doing here?
I've always thought of ELO as outside of the mainstream, but not necessarily my definition of prog rock. Still, I love 'em.
How are they not in the top 10?!
V 2 Comments
43
UK
Although short lived, UK should be nearer the top of the list, in my opinion. Seems like few people are familiar with the band, although John Wetton and Bill Bruford are sure to ring a bell with prog rock fans. Good stuff, check 'em out.
The best progrock band ever.
Saw them tour their first lp!
Love em,love em,love em.
44
Queen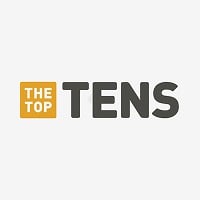 Queen are an English rock band formed in 1970. Members were Freddie Mercury (Vocals and Piano), Brian May (Guitar, Vocals), Roger Taylor (Drums, Vocals), and John Deacon (Bass Guitar, Vocals). Before forming into Queen, Brian May and Roger Taylor had played together in a band named Smile. Freddie Mercury ...read more.
Queen may not have been a prog band, but they loved growing some prog flair into their music. Queen II, A Night at the Opera, and Innuendo can all be considered prog albums. They don't deserve top 10, but they're certainly more progressive than The Smashing Pumpkins.
45
The Velvet Underground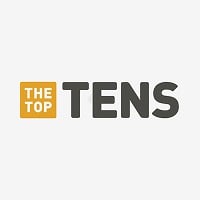 The Velvet Underground was an American rock band, active between 1964 and 1973, formed in New York City.
You know why you never see the velvets weighed against proggressive rockers? Because with one album they had already progressed into a level of creation that no other band or musician will touch.
46
Deep Purple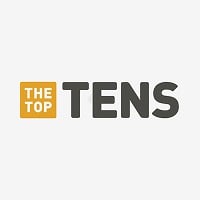 Deep Purple are an English rock band formed in Hertford in 1968. They are considered to be among the pioneers of heavy metal and modern hard rock, although their musical approach changed over the years. Originally formed as a progressive rock band, the band shifted to a heavier sound in 1970. Deep Purple, ...read more.
Love this band. But they are not a progessive rock band. Maybe close to a heavy metal blues band or just a metal band. However that being said it is one of the greatest bands of all times.
I agree. Child in time is prog, and try listening to April from 1969 and tell me that is anything but prog. Absolutely awesome but mostly lost as Deep purple fans are oblivious to the early stuff on the whole.
Deep Purple was formed as a progressive rock band and carried that style throughout their early years. One of the absolute best. 17th on this list is a joke.
Deep Purple didn't have long songs like most prog rock bands do. But there musical style was pretty much like a prog rock - zxm
V 4 Comments
47
Caravan
From what I've seen when out and about on the web Caravan and Camel share a similar level of popularity within the genre. Little did I know I'd come on here and see 60 odd spaces between them!
In the Land Of Grey And Pink is in my opinion the beat Prog lp ever, and the band are still going strong
Early 70's Canterbury sound (along with Hatfield & the North and, of course, the mighty Soft Machine, who deserve a top-ten place as well. ) Highly influential. "If I could do it all over again... "
Caravan at 85?! - BrideiMacBella
48
Eloy
Catchy, mystical, magical. Eloy is the soundtrack to the nights of big cities.
Ocean and Silent Cries are both classics of the genre, this band should be way higher. Their instrumentation is simply breathtaking. - Doom
Eloy eloy best progressive bands
More than its fame
V 2 Comments
49
Soft Machine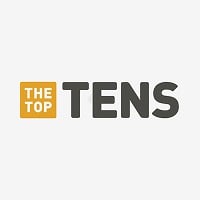 Drifted between Rock and Jazz but I would have thought they counted as progressive rock and should be included among the top prog rock groups (certainly high up my list) - AndyBasic
50
It Bites
Truly awesome band... A mix of prog pop and rock. Fantastic song writers that always have a tendency to put a prog edge on their stuff. Extremely talented musicians... A must listen.. Title track.. ONCE AROUND THE WORLD (15 mins long)... It'll blow ya socks off.
51 The Nice
52
Public Service Broadcasting
Combining a signature sound with BFI films to help bring it to life PSB have certainly progressed the modern rock world
53
The Mars Volta
I like Tool, King Crimson, Primus, and Pink Floyd more, but these guys were revolutionary. I've never heard a sound like theirs before.
The Mars Volta is one of the best modern progressive bands out there.

"Frances the Mute" is easily a classic.
One of the best bands I have ever heard. I would personally put them much closer to the top ten
CEDRIC AND OMAR
V 9 Comments
54
Ayreon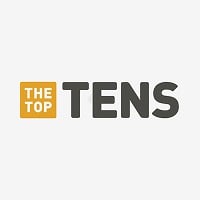 Very imaginative music over a long period of time - check out his Guilt Machine too.
This list is stupid
How can this be only 51?!
Seriously? Have you guys heard this stuff? Their 1995 album The Final Experiment can beat most of the bands on this list. I mean HOLY SH*T! The first song I heard had me. It's just one Dutch guy doing everything, with of course guests from all sorts of bands like Dream Theater, Symphony X, Avantasia and quite a few of the bands on this list.
55
Pallas
Even though they shouldn't be in the top ten, this band has produced several strong albums throughout the years. And with Alan Reed (who now has left) they had a wonderful voice.
All at once the most symphonic and song-oriented of the 80s cadre of Neo-Prog. A varied collection of styles that sort of cross between Vangelis, Rush and Saga, but with lyrics about grand themes that justify the bombast and personal journeys. Underlying all these are some of the greatest vocal talents in prog rock history with Euan, Alan and to some extent Paul. A rich and lush catalog of music that stands high with Marillion and Porcupine Tree forming the triumvirate of post-1980s prog rock.
Simply the best of the 80s prog bands - better and more original than Marillion, more approachable than Twelfth Night and more successful than Pendragon et al.
56
3
The ability to take an acoustic guitar in conjunction with metal and use it to bring ones ears to musical euphoria deserves to be near the top.
57
Coheed and Cambria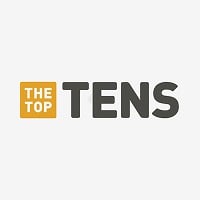 Coheed and Cambria is an American progressive rock band from Nyack, New York, formed in 1995. The band consists of Claudio Sanchez, Travis Stever, Josh Eppard, and Zach Cooper.
No other band has ever "hit the mark" so to speak with my musical style so well as Coheed. Honestly after hearing these guys few bands even come close. Not only is Claudio Sanchez the biggest musical and lyrical genius I've ever had the pleasure of hearing, but the entire band works so well that you can't help but feel it down in your soul. On top of their absolutely amazing riffs and solos all their alblums tie together and tell the story of Claudio's futuristic comic the Amory Wars (Coheed and Cambria are two AI characters that have been given false memories of being husband and wife). They literally cover every end of the spectrum of rock from soft, to punk, to progressive, to hard and verging on the brink of metal. Infact, they have even been said to have created a new genre that many call "new progressive" This band is SERIOUSLY amazing and SERIOUSLY under appreciated. The only band that even comes close to their level of epicness is Iron Maiden.
Should be number two on the list after rush. Unbelievably talented and very consistent band in the amount of amazing songs they have. Have not found a bad song yet, and I have almost all their albums. Very tight group and also include fantastic novels to go with each album. Bit shocked why it's so far down, even below bands which aren't even progressive at all (muse, radiohead). Should be in top 5 for sure
Well apparently only worn out old 70s band can get into the top ten. No offense to bands like Pink Floyd or rush, which I think are great band as well, but cohere and Cambrian tells a great, epic story that is epic in scope, and has phenomenal lyrics, music. One of my favorite bands if not my favorite.
The Mars Volta #1, Coheed & Cambria #2.
V 4 Comments
58
Procol Harum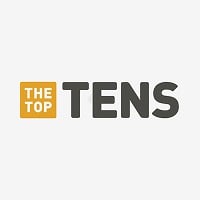 Procol Harum are an English rock band formed in 1967. They contributed to the development of progressive rock, and by extension, symphonic rock.
Listen to side 2 of their 2nd album. The over 20 minute In held twas I in. This and The moody Blues and I am the Walrus came out at the same time and was the birth of progressive rock, Sorry but this occurred before almost all of the other entries.
59
Karnivool
Best thing to come out of Australia in a long time. So underrated, they are super talented. Check out Asymmetry, it's awesome, but nothing goes past Sound Awake!
They deserve to be in the top 10 definitely. They have a completely new sound. I love Pink Floyd, Rush, DT and PT too, and this is right behind them.
Underrated masters of they're craft. They bend melodies in such a beautifull and unique way it's rediculous that they are so unknown.
V 1 Comment
60 Manfred Mann
PSearch List
Recommended Lists
Related Lists

Top Ten Most Underrated Progressive Rock/Metal Bands

Top Ten Progressive Rock and Metal Bands

Top 10 Most Progressive Songs by Bands That Aren't Progressive Rock

Best Progressive Rock/Metal Bands of the 21st Century
List Stats
7,000 votes
181 listings
10 years, 34 days old

Top Remixes (50)

1. Porcupine Tree
2. Rush
3. Pink Floyd
stingfire

1. Yes
2. King Crimson
3. Gentle Giant
AndyBasic

1. Pink Floyd
2. Rush
3. Genesis
zxm
View All 50
Posts
Error Reporting
See a factual error in these listings? Report it
here
.