Best Psychedelic Trance Artists
Vote for the best PsyTrance artists!
Strictly PsyTrance!
The Top Ten
1
Infected Mushroom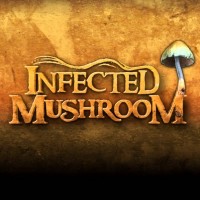 Infected Mushroom is an Israeli musical duo formed in Haifa in 1996 by producers Erez Eisen and Amit Duvdevani. They are best known for pioneering the genre of psychedelic trance, but also for combining this with experimental bass music, as well as rock and Middle Eastern influences. The album "Converting ...read more.
Just listen to vicious delicious, heavy weight, and killing time... You l definitely vote thi...
Melodically complex and interesting and stands out from the crowd, there are tracks that would make you dance on ceilings and walls.
I've been listening to Infected Mushroom for some time now... It has (Amazing) replay value. Great for working out. You have terror injecting songs like Dracul, and mind wrenching visual arts created by songs like The Gathering, or Cities of the Future. And, Now with their new album Army of Mushrooms, all you need is 45 seconds of any song to make Infected Mushroom you new favorite Psychedelic Trance artist of all time.
Heavy weight awesome music played by infected mushroom
2
Astrix
If you want to listen a real psychdelic music just listen to poison, scintific reality, sex style,...
If you are high or something just listen to Astrix any song, I bet you will have a good trip.
Trance4Nations exclusively in my iTUNES. 2 months and counting...
Easily number 1. Just listen to Poison. The greatest song ever created in the history of Psytrance.
4
Air Nan
Lol no comments, ell thiere 6th which in my humble opinion means a lot of people like them, and I know why, the rest need to listen to them and then judge..
5
Ananda Shake
One of the best creators of powerful Full on Trance tracks... Listen to Disco Dancer and Magic World...
Should be much higher, they have a fantastic original energetic sound
6
Hallucinogen
Nobody can reach him. He is the only one!
Get a grip guys #61, should be at least top ten, one of the pioneers of the sound!
How is Simon not number 1?
A true pioneer. Back in the late 90s this guy was no doubt number 1. These kids doing the voting clearly have no sense of history or perspective.
7
Astral Projection
MAHADEVA LORD OF DARK
Listen Mahadeva it's key track
Its exactly what their group name is
Dancing Galaxy - my favorite trance song ever.
8 Krusseldorf
9
1200 Micrograms
Shiva's India.. This THE song.
Awesome tracks... This is a joint
Love Raja Ram. I love songs like The World of The Acid Dealer.
He has a great and interesting style.
"Double Helix" real good music..!
10
Shpongle
Watch the animated DMT flashback video of Divine Moments of Truth.
That's some good stuff!
Such a wide variety of sounds from around the world, really is an immersing experience. Many songs very accurately capture the feeling of a psychedelic trip.
One of The best Artists have ever come acros...
Juz counting on ma breath for shpongle 5...
BEST WE EVER HAD. BEST WE EVER WILL HAVE. RAJA RAM BEING THE MASTER OF SYNTHESIS & SOUNDS!
The Contenders
11
Azax Syndrom
Just listen to tracks like "The Better Man", "Flawless Victory (Bliss Remix)", "Live or Die" and "The Truth"... A work of art!
Azax syndrom :D some good music
Please Listen"The Beast " Track of azax
He is the best!
12
Ajja
You just have to hear the guy... Mind blowing
He knows how to create the most pleasant, and meaningful frequencies while making you dance like it's your last dance ever! he has the most distinctive style, and while keeping it, always discovering new territories in music.
Ajja is an unsung hero of psy. His psy has soul
Ajja is an "alive God".
13 Theobroma
14 Krama
15
Skazi
This guys a bomb!
He is nothing really
He use just one main melody in a track and do some very little changes on it
And it's really nothing
Just do a comparison between this guy and infected mushroom
Keep doing what you do! Love it
The word "Revolution of music"
16
Vibe Tribe
Cum 2 Mumbai and experience the acidic public...
Amazing! He terminated me while dancin' off his tracks live!
He's truly a gifted psychedelic artist, extreme vibes, fantastic beats..
Vibe Tribe will OWN you when you listen to him live!
Wonderful trance... What a beats? Wow.. Magnificent... This type of trance generally rocks the j-bars america... Lovely..
Melodrama and spun are my favorite tracks...
This guys is simply amazing
His tracks take you to a different world
You will come to know if you start listening to his tracks
17 Progenitor
18
Ovnimoon
Just mind blowing! A total cleansing ceremony!
He should be the one for ever. His style is unique.
Very dynamic, deep, layered and textured music.
Creator true spiritual new World
19
Sesto Sento
Best remixes ever heard
Love these guys almost all there songs
Sesto dance.. Ma favrte..!
His frozen dream and M.ways are awosome
20
Ace Ventura
Best progressive psychedelic artist.
Especially their epic track 'connected'
Theee best trance artist ever
Ace is the best progi dj. !
21
Crazy Astronaut
So damn tough... amazing next level artist... alienoscopic
22
Shiva Chandra
How can they not be in the top ten?... Come on...
Slow but solid
23
Bizzare Contact
massive
Es mi favorito grandes tracks como xalala dance o minori
Bizarre contact ❤ So absolute best of psytrance and have earned my deepest respect 👍
24
Talamasca
God! Of all psychedelic Dj's of ALL TIME!
Great artist! Try "day dreaming" for something softer and "psychedelic" for the hard stuff ( it makes me scared )...
Talamasca sets will pump you up. Great live act too. Talamasca definitely top 10.
Waaay too low on the countdown...
25
cosmo
Hi-tech psychedelic music! Superbomb!
PSearch List