Best Race Horses of All Time
Horsegirl
Who are the best race horses of all time? It's hard to choose.
The Top Ten
1
Secretariat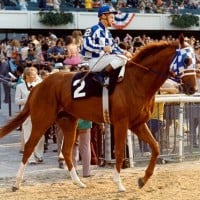 Secretariat was an American Thoroughbred racehorse who, in 1973, became the first Triple Crown winner in 25 years.
The fastest horse on dirt from 1 3/16 to 1 5/8 miles in history.
Secretariat holds the STILL STANDING fastest recorded times in the world on dirt all the way from 1 3/16 to 1 5/8 miles in HISTORY and is just 0.2 seconds off the current 1 1/8 mile world record. He NEVER lost a race that was not caused by ill health (x2), unprepared replacement for other horse in long distance race (x1), severe interference (x1) or unfair disqualification (x1). Excluding these factors, he won his remaining 16 races all by handsome margins of multiple lengths, never a photo finish. Under healthy and fair conditions he would beat ANY horse put against him, not by a nose but by a margin of lengths.
Times mean the most in horse racing, but its hard to tell which horse is "the best" because you can never put the top five in a race together and see who has the most speed and the most spirit to continue. Times don't mean everything because there are horses like Seabiscuit who put on bursts of raw speed when an opponent challenges them after running full out for a mile already.
Secretariat was the fastest horse ever, & since the topic is "The best race horses of all time", common sense tells me that the fastest is the best. Secretariat.
OMG SEcretariat is the best he beat man o war's record seattle slew's even riffian, barbaro, and even zenyatta. He is better than man o war and he is the number one he started as a small horse but became a great legend. I own his grandaughter RIP Buddy
" He won the triple crown in record time FOR ALL THREE RACES! He won by a distance of 32 lengths and his whole career he was shrouded in doubt because of the way he ran, everyone thought he was a bold ruler colt that would break down and not go all the way, they also thought that some of his health problems would destroy him. He came from a lady who had almost no experience in horse racing and rose to be an amazing horse who syndicated for a record-breaking 6 million dollars. Secretariat won horse of the year and had the heart and soul of a champion, he knew he was the best.
888 Comments
2
Man O' War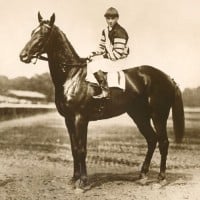 Man o' War was an American Thoroughbred who is widely considered one of the greatest racehorses of all time. Several sports publications including The Blood-Horse, Sports Illustrated, ESPN, and the Associated Press voted Man o' War as the outstanding horse of the 20th century.
Big Red was never legitimately beaten. His only loss came on a re-start when the starter started the race while Man O' War was not in position. He started several lengths back and only lost by a head. This race has created a controversy that goes on today. His blood line flowed through all the great horses, Seabiscuit, and Secretariat included. It is fitting that if Secretariat is first, Man O' War should be second. However, in 2006, Big Red was voted the Greatest Race Horse that Ever Lived for the 86th year in a row.
He was the best
For me, the only real way to compare and judge competitors from different eras in any athletic discipline is in how dominant they were. And in that, Man O' War has no competition. He nearly made a mockery of the sport, and all his latest "races" were really just speed exhibitions, as by then, no one wanted to send their best horses out to be so dominated. And all of that was with some of the highest handicap weights ever assigned. He was retired at 3, because had he raced another year, he likely would've been sent to post with even higher weight assignments - the highest assigned weights of any race horse in history to this day.
ManO'War like Ruffian were never set down. No one knows how fast they could go because they outclassed the field so much they had no reason to run all out. Ruffian was in the lead at every point of call.. Always and broke or matched records in every race but one... And she broke these records while under tight wraps! Track records are impressive but they are but a part of what establishes a grat racehorse. Whenever either horse was entered in a race, almost all others pulled their horses out of the race unless shooting for 2nd or 3rd place.30length win is great but ManO'War had a 100 length win just loping along! Secretariat was great but not The greatest. He had a Hollywood PR agent... Amazing what that can do for the popularity of actors, singers and now racehorses. Thete are so many better horses that have come and gone if you care to read on past great horses who had no PR agent.. They are like commercials.. Used to brainwash the uninformed. They are on blogs and they are on ...more
129 Comments
3
Frankel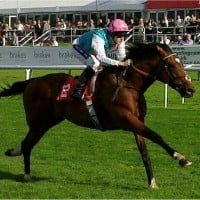 Frankel is a British Thoroughbred racehorse. Frankel was unbeaten in his fourteen-race career and was the highest-rated racehorse in the world from May 2011.
Frankel, much more than just a undefeated European champion, the best thoroughbred to ever set foot to a racetrack throughout the history of the thoroughbred. At his peak, rated a remarkable 147, a rating which has never been repeated, nor never will. His 2000 Guineas win was right up there with the best of his performance's, going hard out from start to finish and still making everything else look extremely ordinary, two furlong's out, Frankel was an amazing 15 length's clear, an achievement no one will ever see a thoroughbred perform again. Frankel had it all, a 100% perfect record, 14/14, which could have went at least 100/100 had his connection's decide to keep the equine champion going. Yes, Phar Lap's, Melbourne Cup win's and other major win's were quite impressive, but the level of horse's he faced would have been no where near the quality of horses Frankel destroyed easily. Yes, the famous Seabiscuit story was an amazing, unlikely fairytale, but to call him the best ever? No. ...more
The best horse I have EVER seen... Not that I am any kind of expert but I've been watching the races for 35 years and this guy just brings a smile to anyone that see's him race. Never in trouble, he travels so sweetly with a turn of foot that blows away the opposition no matter who they are and leaves us all feeling so privileged just to witness his greatness. A once in a lifetime experience... If you haven't seen him run yet, do it... He will leave you speechless.
Not a horse in the classic sense, more a unnatural force of nature. On the rundown to the stalls I would get chills, and by the time he was being loaded I'd start to hear white noise...that's the sound of pure electricity...it hung in the air wherever the horse raced. You could slice the atmosphere with a knife, it was so thick with electricity. No other horse has ever given me these types of sensations. When he ran it was pure adrenaline. The air was thick with that too. He exuded it, and the other horse's felt it, they all knew who was boss before they even went into the stalls, they could smell it and sense it. Frankel was, is and will always be the king of all Alpha's.
He has won every race for which he has entered often by over 10 lengths. Perhaps the best miler ever. Although he has not raced at over a mile until recently, he proved that he can also win at 10 furlongs at York. Sadly he will be retired to stud after his last race in october 2012, so that will be the last chance to see this magnificent horse.

As a sprinter, his split furlong times, are substantially better than those achieved by such a great horse as Secretariat, running over longer distances.
163 Comments
4
Seabiscuit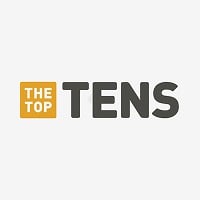 Seabiscuit was a champion Thoroughbred racehorse in the United States. A small horse, Seabiscuit had an inauspicious start to his racing career, but became an unlikely champion and a symbol of hope to many Americans during the Great Depression.
Seabiscuit, I think should be the number 1 horse that ever lived because unlike most of these horses in this list, they are born naturally big. Seabiscuit was the underdog before he showed the world what he was really made of. Despite of his smaller size compared to his rivals in his time, he was asked to run with heavier loads but still managed to run in record time, now imagine if he carries less weight. Wooh. At the end of the day, even without the size or the handsomeness of what secretariat has, he still is one of the greatest that ever lived and that is because the horse has heart and his not willing to back down from any competition.
Actually Seabiscuit beat War Admiral by four lengths not ten. It says so in the book.
If the 'Seabiscuit story' had been written as fiction nobody would believe it. No other horse would have overcome such adversity and gone on to achieve what he did!
I saw the movie and it's PROBABLY not like the real horse...
150 Comments
5
Zenyatta
Zenyatta is probably the greatest horse ever... She was so great that she never ran a whole race to her potential but won everyone but one... Check her times her last mile in the breeders cup faster than the because winner fastest last mile in because history fastest quarter mile in history of the b cup. 17 plus hands has a stride second to none no horse has ever gained ground on her gives a world class horse 5 lengths with 300 yds to go n catches him... No other horse alive can run her down... And if I'm wrong prove it... If you had every great horse alive at the quarter pole tied coming for home... I'm sure you would not leave her out... Why? Cause you know why!
Look at how she won! Was always in the back of the pack and came up on the outside to win. And she never looked like she was running at full speed! This is the most amazing racehorse of all times!
Goat
She might be #2. Unbelievable horse. I've never seen a closing kick like hers before.
Can't wait for her movie to come out...
88 Comments
6
Phar Lap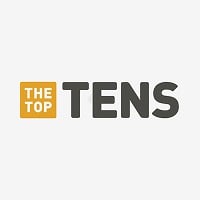 Phar Lap was a champion Thoroughbred racehorse whose achievements captured the public's imagination during the early years of the Great Depression.
Won 32 of his last 35 starts (with two 2nds) at distances from 1400m - 3600m. He was also a 1200m winner earlier in his career. Was not restricted to racing against his own age but rather took on all comers. Won Australasia's biggest race the Melbourne Cup as well as Australasia's best race the Cox Plate twice. Raced on and WON on all 4 days of the world famous Flemington spring carnival in the space of 7 days at distances from 1600m - 3200m, a feat that will never be attempted again let alone matched! Was shipped off to North America and won his only start there in the world's richest race at the time, the 2000m Agua Caliente Hcp, where he shouldered 58.5kg's. He raced wide to avoid the kick back and still won easily, with a cracked hoof, by 2l. This was to be his one and only race on dirt and in North America as he was poisoned by arsenic in suspicious circumstances at Menlo Park outside San Francisco due to the well held belief he was virtually unbeatable
Should be at the top of the list, won a melbourne cup, 2 cox plates and holds a massive winning streak of 14 wins in a row, he could of done more if he wasn't poisoned by American mobsters, he was a great Australian horse
He is by far the best racehorse, look at his achievements! Please move him to the top of the list.
Phar Lap is a great horse because he won hard races, and deserves a vote.
191 Comments
7
Black Caviar
Speed speed and more speed. Fabulous stride.
Massively overrated. Frankel would beat it with 3 legs
Hard to compare her against middle distance and beyond but definitely the greatest sprinter ever. Had a cruising speed that was untouchable in the jurisdiction that breeds and races the worlds fastest sprinters of this era. Did stretch to 7 furlongs but it would be debatable that she could have repelled the stamina of Frankel at that distance. It surely would have been a race to remember if they met and is a big shame as both were in their physical prime at the same point in time. Unfortunately they were on different sides of the planet certainly Frankel's connections had no financial incentive to travel and as it turned out Black Caviar didn't seem to cope well with her trip to England anyway although she still managed to win. Unfortunately due to circumstances Europeans never got to see her awesome ability because if you compared her to some of the recent dominating performances of Australian sprinters that went to Royal Ascot then they would have witnessed her winning by a very big ...more
Black Caviar would beat Frankel with a chest cold.
108 Comments
8
Ruffian
Why do people take a great horse and put her 7th!? Ruffian was the greatest horse at under a mile. Maybe even the greatest ever. She could sprint or stay and would beat anyone and everyone they threw at her. But on that fateful day she would face a colt for the first time in her life. At the start she banged her left shoulder on the starting gate and swerved hard on her right foot. But despite any pain she kept running and in a few strides she was dead even with Foolish Pleasure. After a brisk three furlongs a flock of birds flew in front of them and the great filly's ankle snapped. But she kept running pulverizing her sesamoids ripping the bone through her skin until finally after 100 yards she stopped. After 8 hours of trying to save Ruffian's life, she was finally put to rest. Her final resting place is in the infield at Belmont Park, with her nose pointed towards the finish line.
Never had a horse in front of her until she broke her leg.. I don't know many horses who had that ability and she ran against some great filly's
Ruffian is my all-time favourite racehorse.
Ruffian too was my heart. Magnificent, courageous. That once in a lifetime horse. You will always live on in my heart. I salute you
115 Comments
9
Sea Bird II
Won his races with ease and when he won the Prix de l'arc de Triomphe it was probably the best ever field, which he strode away from.
Without any doubt Sea Bird II was the greatest middle distance racehorse of the 20th century, there has never been another horse that comes close to his level of brilliance. Should be placed at the top of this list.
Have watched horse racing for 50+ years. Sea Bird II was the best I ever saw.
Just magnificent animal the champion of champions no12 disgraceful should be no1.
17 Comments
10
Barbaro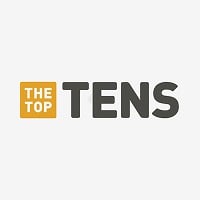 Barbaro was an American Thoroughbred racehorse who decisively won the 2006 Kentucky Derby, but shattered his leg two weeks later in the 2006 Preakness Stakes, which ended his racing career and eventually led to his death.
I love Barbaro because he won the hardest race, though his leg was broken. A real fighter.
Voted to make people salty.
I understand the sentiment of those who think it's not right to put Barbaro on a best racehorse list. For obvious reasons I agree. But those people 1) didn't see him win the Kentucky Derby in one of the best fields in a very long time. Such a natural! Such ease! No sweat - literally. No foam at the mouth. Just a stroll in the park. He was amazing! I would have bet the farm on his winning the triple crown. In fact, after the Derby, I turned to a friend and said, "It would take something catastrophic to keep this horse from running away with the next two races. He loved to run, and it was so easy for him. So sad.
I love Barbaro. I was at his Preakness. However, based upon 2 G1 wins, I cannot place him in a top 20 list of all-time greats particularly when international horses are included. I can think of dozens of horses I would rank ahead of him - Dr. Fager, Kelso, Dancing Brave, Treve, Sea The Stars, Damascus, War Admiral, Spectacular Bid, Buckpasser, Brigadier Gerard, John Henry, and even Count Fleet.

Also, his Derby field was good, but not great. It did not rival American Pharoah's, Street Sense's, or Silver Charm's. After all, the eventual 3 year old champion, Bernardini, was not even in the Derby.
40 Comments
The Contenders
11
Brigadier Gerard
The greatest racehorse ever to grace the turf.
Luck enough to be alive and witness him thrashing "The Mighty Mill Reef" I remember the whole expectation building up to the 2,000 Guineas - everyone expecting it to be a match between Mill Reef and My Swallow just watch the race on Youtube and see him quicken up in hugely impressive fashion and leave them for dead - gutted when Roberto beat him but lets not forget Roberto won a Derby and Rheingold who then won the Arc - this is a top European performance and he beat Allez France - all of this form ties in with and endorses the class of what Brigadier Gerard did - hated soft ground yet Knuckled down to beat mudlark Sparkler in Queen Anne Stakes at Royal Ascot - Loved him to bits and cried when Roberto beat him
Lots of talk about Frankel being the greatest but has not beaten the quality that the Brigadier beat and Frankel's four year old campaign has been brilliant but not tested him in the Arc for E.G. brigadier still my number one! Nijinsky a close second.
Interesting breeding which shouldn't have produced a horse of this higher calibre. He was a terrifically physically impressive specimen who oozed power and apparently he was not "molly-coddled" as a youngster. A horse who looked his best when galloping up the hill at Newmarket in '71.
12 Comments
12
Sea the Stars
2000 Guineas over 1 mile, Epsom Derby & Arc de Triomphe over 1 1/2 miles, Eclipse & Irish Champion Stakes and York International Stakes over 1 1/4 miles all Group 1 races won over 6 months. Wow!
To have sea the stars in this position tells me how completely stupid this list is. Secretariat deserves his place at no. 1 due to his speed records, to hold the triple crown, break all the records and still hold the Belmont stakes record 40 years on! Unbelievable. But sea the stars has done something that no horse has ever done and many have tried. The Guinness, derby and arc in the same season as well as 3 10 furlong group 1s every month for 6 months. The 2 times he was pushed he broke race and track records for the distance. He always done enough but I have no doubt the better the opposition the faster this colt could go. For me a very close second to secretariat.
Incredible horse.. Only ever did enough and whatever pushed him he would stick his head out... Against anything... The horse I think he would have had trouble against would be franked over a mile... Any distance after that no competition
The greatest ever, would have laughed at Secretariat as he showed him his turn of speed a furlong out
15 Comments
13
Affirmed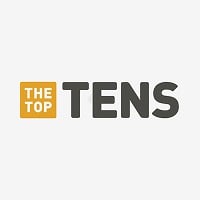 Affirmed when he retired was a horse they knew could set world records. Affirmed broke hroses Hart's there will to ever race again. He is right up along side Secratairat.
Biggest heart and most competitive nature. He was a true champion.
Won over $2.34 million, which in 1975 is much more than it is now.
No better head to head racing than affirmed and alydar
9 Comments
14
Rachel Alexandra
The "Wonder Filly", who is one of the only fillies to ever have been compared to the great Ruffian. Her 20 1/4 length win in the Oaks was impressive, but her win in the Preakness against the boys was something else entirely. Her time at the Mother Goose Stakes was less than a second slower than the record set by Secretariat. She recently ran against the best boys in the country at Woodbine, and she became the first filly to ever win that race. She also set a track and course record. Calvin Borel, who ran Mine That Bird to victory in the 2009 Kentucky Derby and gave up his Preakness ride to jockey Rachel instead, says that she is "The best horse he has ever ridden. " His list of horses whom he had jockeyed is impressive, to say the least.
Great filly.. but not a top 25 horse. Only one great season. Maybe a top 70 horse, but not 25
She is the only horse to win the second Jules of the triple crown and was the only horse to win out go get number 13
Superior race mare.
4 Comments
15
Seattle Slew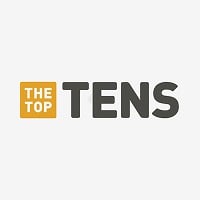 Seattle Slew was an American Thoroughbred race horse who won the Triple Crown in 1977—the tenth of twelve horses to accomplish the feat.
Seattle Slew was my favorite race horse.
Should be higher.
How can they possibly rank the great Seattle Slew this low? He was the ONLY undefeated Triple Crown winner (up until last year) and as a breeding sire can arguably be deemed the greatest of all time, bar none. This list is complete BS--Slew should be ranked either #1 (if you also include passing on his talent to his get--no one else even comes close) or at the very least #2 if you are only comparing what each horse did on the racetrack.
Easily the most talented horses to ever win a triple crown. He would've easily outran Justify and American Pharoah. His foals are also extremely talented, more than can be said for many other triple crown winners.
30 Comments
16
Red Rum
Red Rum should be called the greatest racehorse of all time, as he won the hardest, most challenging race that exists THREE TIMES. Incredible.
,Unfortunately there are too many Americans voting who simply don't appreciate what the National is.

It is the ultimate test over the ultimate jumps over the ultimate distance.

To win it once is incredible, to win it twice is phenomenal, to win it thrice is verging on impossible, throw in a Scottish national in the same year & its other two appearances also being in the top 4 finishes, is simply one of the most outrageous achievements which anybody has ever heard of.

I mean I get that Secretariat was a phenomenally quick horse and has hammered records that have stood for years, and still holds those records today...but the Belmont is only a 12f race.

The Grand National, to put into perspective for people who don't know. Is a National Hunt Steeplechase, which is two laps of the track & over 30 fences, the field is usually around 50 horses, but has been as many as 66 before, the fastest time which has ever been run is just under 9 minutes, the race is just ...more
Best horse ever dominated the toughest race ever
Won the world's toughest race 3 times and finished 2nd twice - enough said!
58 Comments
17
Citation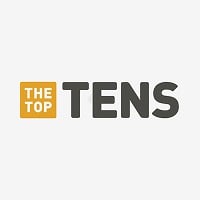 Citation (April 11, 1945 – August 8, 1970) was an American Triple Crown-winning Thoroughbred racehorse stallion who won 16 consecutive races in major stakes race competition. He was the first horse in history to win one million dollars. He was foaled at Calumet Farms in Lexington, Kentucky. Citation ...read more.
Move him way up.
Citation is number 1 folks. The greatest horse of the 20th Century. 27 for 29 as a 3 year old, speaks for itself. Won the Jersey Stakes by 11 lengths in the midst of the Triple Crown. The Pimlico Special was a walk-over - no one else would take him on. Ran on 10 different tracks. To quote Andy Cannon, "If you went to Citation's grave today, and played a bugle, the call to the post; Citation would break out of the ground and beat everything else around". A LOT of folks still feel that that's true. Citation was the winner of the computer simulated race between the greats. There's no doubt about it - he's number one!
Won the Triple Crown in 1948 and it was 25 years later before Secretariat won the Triple Crown
Glad to see Cy on this list as a top ten. He was a TC winner and deserves his recognition. A lot of critiques leave Citation off their top ten list. But against Secretariat he would had the same fate as Sham.
25 Comments
18
Arkle
Undoubtedly the greatest steeplechaser of all time and he ran against top class chasers. Broke their hearts. I am sure he made a mockery of the handicap system. To rate Red Rum above this horse is nonsense. Arkle would have made him look like a Selling plater. Alan.
Arkle may never have carried 13 stone but he often had to give up to 42 lbs to the opposition and he still beat them by a distance. Mill House was considered the best steeplechaser of all time then along came Arkle and broke his heart. Without doubt,Arkle was the best steeplechaser ever. Des
Arkle is the best race horse that ever came and went no horse could touch him if he wasnt carring extra weight no horse could have touched him. all these americans can say what they want about racing on the dirt and flat but when it came to jumps Arkle is the only one
They lumped hugh weights on this horse to stop him waste of time he was world class, they can say all you like about all flat horses but over the jumps there is only one arkle never will we see the likes of him again super horse
14 Comments
19
Shergar
A true Irish Legend
Still holds biggest winning margin in the Derby by some distance joke of a position
Probably the greatest Derby winner of all time and would have been a great stallion at stud had it not been for the scum that killed this fantastic horse. May they rot in hell.
He was outstanding! Swinburn and Pigott were also outstanding with him. Also very kind and beautiful racehorse.
8 Comments
20
California Chrome
I LOVE California Chrome he is my favorite horse!
Beautiful!
I love California Chrome his color is the same as my horses color and I thought that was pretty cool but besides that he Chrome is amazing it would of been cool if he won the triple crown but hey it doesn't matter if you win or you lose just have fun
Gorgeous horse and have lots of devoted fans. He looks very handsome and runs so beautiful.
Considering the high caliber of his competition, his ability on all surfaces and versatility in racing style being able to win on the lead or come from behind - he should certainly be in the top ten! All time leading money earner in North America means he excelled in the big races.
12 Comments
21
Winx
A very special horse. The world has never seen a horse like her.
Every other nation is completely jealous of her ability. When she retires she will be renown as the greatest of all time. What a pleasure to see her in action. - lachiemc
This champion of a horse really got amongst it and dominated racing for years.
Surely to be mentioned amongst the very best. Simply unbeatable. He won 33 consecutive races including 25 Group 1s, at distances ranging from 1300 metres to 2200 metres. And against very good horses.
90 Comments
22
American Pharoah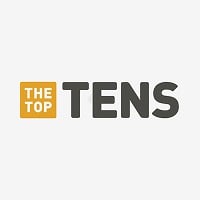 American Pharoah is an American Thoroughbred racehorse who won the American Triple Crown and the Breeders' Cup Classic in 2015. In winning all four races, he became the first horse to win the "Grand Slam" of American horse racing.
Three years ago American Pharoah won not the Triple Crown, but the Grand Slam of horse racing. I feel that some people overlook that saying that the horses he was up against were not as good as those previous Triple Crown winners raced against. But the same could be said about any other racehorse, that he/she won just because the other horses weren't that good. What makes Pharoah special is that he wasn't those other horses that could not continue racing after the strain of the Triple Crown and his owners and trainer felt that he had the strength to continue. He won the Grand Slam, the only horse to EVER do so which is why I think he is definitely as good as Secretariat and any other racehorse ranked higher than him. Personally, he is my favorite racehorse of all time, not just because of his impeccable career but because of his loving disposition, public appeal, and simply the way he won his races. I am so grateful that I was alive to watch him change the racing industry, and show ...more
Only Grand Slam winner.
Only horse with the stamina to do all 4 races.
I watched him when he won the Arkansas Derby and every race after that. And when I saw him run I just knew that this was the horse to do it. He runs so flawlessly that you can't take your eyes off him. I know he's no Secretariat and I wasn't around during that time. But to me he gives you that hope like Secretariat did. And that's all that matters. Winning the triple crown only seemed like a pipe dream. But when he won, it looked like he won it with ease. He turned that dream into reality. Then he won the Breeders Cup Classic in record time. And I cried when he crossed the finish line. I never had that much emotion for any racehorse. Thank you Pharoah you gave me hope and I hope one day that I will be able to meet you. I think he deserves a rank because he turned non horse fans into racehorse fans. If that makes sense.
Slow slow fractions in all his wins...great...i think not.
71 Comments
23
Omaha
Did a term paper that included Omaha. He was a great racer and the research proved it.
Wonderful runner, totally underestimated by most.
Pharlap will never be matched
24
Golden Miller
His record speaks for itself. His sheer courage got him around Aintree to win. He was a not a natural jumper of the huge pre-war fences in the Grand National.
The most successful cheltenham gold cup winner winning it 5 times and the only horse to win the two nost prestigious steeplechases in the same year something that will never be beaten.
25
Ribot
True legend..
Most versatile horse ever
Second greatest horse in the history of thoroughbred racing behind Sea Bird II. Ribot was unbeaten in 16 races stretching over three seasons.
He should be up there in the top 5, He has won in all kind of distance and in turf/dirt. He won the biggest race in uk and France (twice). He is truly one of a kind.
14 Comments
26
Carbine
Australians are stupid people about most things including race horses. Carbine is better than the Yankee horses and much better than the pathetically pompously over-rated pommy race horses like Frankel. It is hard to imagine how a horse can go into a Melbourne Cup rising in weight by six or seven kilos and going from an under ten horse field to a field of 39 and leading all the way to smash the existing course record by 2 seconds. He also went from winning 6 furlong races to winning 16 furlong races then back to seven furlongs and then back to 18 furlongs or 24 furlongs. Today we cannot explain logically how this could be possible. If you were searching for a greater horse than Carbine you would have to go back to the ancient world.
Champion racehorse and sire. Still holds Melbourne Cup weight carrying record for winner. Started 5 times in a week in top class races, including 2 races on the same day, for 4 wins and a 2nd. Came back the next year and did it again but won all 5! As a sire, he sired an English Derby winner who in turn sired another English Derby winner and over half of all Melbourne Cup winners have Carbine in their pedigree.
To win so many in a week and then winning 5. But now Winks is here nothing like her.
Carbine was an amazing horse. He is the only horse to have won the Melbourne Cup with more than 65kg. He is one of only two horses to complete the Sydney-Melbourne Cup double, the other being the champion mare Makybe Diva. He was unplaced only once in 43 starts, succumbing to a hoof injury. He was a successful sire and one of his most well known progeny is Spearmint (the great grandsire of Phar Lap) and most great racehorses of today are his descendants including Makybe Diva, Frankel and Black Caviar.
10 Comments
27
Flyingbolt
A top class steeplechaser from the 1960s and, like his stable companion, Arkle, trained in Ireland. Flyingbolt was the Champion Two Mile chaser and the very next day ran a highly creditable third in the Champion Hurdle. - jeepster
28
Nijinsky
The son of the greatest sire of the 20th century Northern Dancer in my opinion was just as great as Secretariat if not better I would of love to see him race him,.to put him 28th is a joke,
there hasnt been a triple crown winner in England ever since he did it
Lethal
The ridiculously low position given to this amazing horse reflects the insular attitude of the majority of those who have voted. If he could have competed against the seven highest ranked other horses that specialised in running the same distances with all in their prime, I know where my bet would have gone.
The best race horse ever in my opinion
15 Comments
29
Kincsem
Definitely deserves to be top. She has the most wins of any unbeaten horse in the history of the sport, having won 54 races from 54 starts. The next closest such record belongs to Black Caviar, with an unbeaten record of 25 wins from 25 starts!
HAS to be higher. If a horse did this in America it would be above Secretariat
54 starts 54 wins in itself puts her in the top ten! Carrying absurd weight, traveling throughout Europe remaining undefeated. What more do you need to move her WAY up, the list!
Kincsem was undefeated in fifty-four starts. This alone is incredible. Now take into account the amazing advantages she gave her opponents in races. In one race the starter had all the horses but Kincsem lined up. Kincsem was eating some grass off to the side. People tried to move Kincsem, but she wouldn't budge. So finally the starter let the other horses off. Kincsem kept eating grass, watching them running away. Then she decided to run. She won. How many horses do you know of that can stand still at the start of a race and still win? And I think I forgot to mention the weight she carried. If remember correctly, it went as high as 168 lbs.
28 Comments
30
Eclipse
Agree. Never headed. Had to quit racing because on one would put a horse against him. The foundation sire of nearly all the thoroughbreds. How could anyone not think he is the greatest since thoroughbreds became a breed?
"Eclipse first, the rest nowhere". That sums him up. The horse is the number one thoroughbred flat racehorse to me. Remember that American horses race for the Eclipse Awards, the benchmark in achievement in the United States.
Named after the Solar Eclipse of 1764, this is the thoroughbred 90% of all modern day racehorses are descended from. He won all of his 18 races, and prior to winning his 2nd race by 240 yards Dennis O'Kelly coined the phrase "Eclipse first, the rest nowhere. "
Look him up. He had to retire early since no one would bet against him. 18th century horse, essentially all modern day race horses descended from him. Had a heart twice the size of normal horses, a trait linked to thoroughbreds, and a trait that no one can seem to find in a horse prior to him.
6 Comments
31
Street Cry
His grand sire was Mr prospector and he sired one of the best zenyatta he deserves a higher place than this. He raced as a 2-4 year old. He did not have the best start as a 2 year old though.
Sheets cry was zenyattas dad. - Gatsby
IF YOU ARE A ZENYATTA LOVER YOU SHOULD LOVE STREET CRY SHE IS ZENYATTAS MOTHER. DON'T KNOW MUCH ABOUT HER BUT GIVE HER A LITTLE CREDIT SHE IS THE MOTHER OF #8 IN THE LIST. - Gatsby
32
Justify
Should be in the top 10 all time...only Triple Crown Winner to retire undefeated...beat more horses in winning the Triple Crown than any other Triple Crown winner...started his career with 4 100+ Beyer Speed Ratings...broke the 100+ year old Apollo Curse...
Baffert loves cheating, running Restoring Hope to take out the whole field in the first turn for justify to win the Belmont Stakes. Yes Justify is a great horse, but Baffert gets to decide truly how great his legacy is since he trains top older male horse West Coast as well as injured Top 3 Year Old Mckinzie. It's his decision if he will run these horses against each other if he does and Justify wins that'll help strengthen his legacy. With the retiring of Gun Runner and Arrogate I don't believe we'll truly know how great Justify is without much competition emerging heading into his summer campaign.
Baffert doesn't cheat when he enters another horse. That is the other owners that want their horse to run as well. Restoring Hope didn't have anything to do with Justify's winning the Belmont and Triple Crown. Watch the race again. Justify ran the hooves off the rest of the horses. He deserves to be in the this list!
He is the best looking racehorse to ever exist
7 Comments
33
Dr. Fager
Dr. Fager was a scary fast racehorse, folks. The only thing that limits his ranking somewhat is the fact that he did not run the Triple Crown races. That he is ranked 32 here is absurd! He is undoubtedly top 10. Many across the pond consider Frankel the best miler, but those who know Dr. Fager, know better.
Extraordinarily fast. He won 18 of 22, did the mile in 132.2 carrying 134 lbs running the 2nd qtr in any unbelievably fast 20.6, went under 2 minutes for 1 1/4 miles three times carrying up to 135 lbs. No horse could run so fast carrying so much weight except perhaps Forego. His achilles heel was he couldn't be rated & was given to chasing rabbits. In a match race with only one horse to focus on he would be a formidable opponent for any horse that ever lived.
Blazingly fast horse. Set the record for the mile on dirt in 1968, and it still stands today. A ranking of 32 here is laughable and ignorant. Definitely top 10; arguably, top 5.
The only horse to win 4 awards in the same year
24 Comments
34
Nashua
One of the top 10 horses of all time. Barely beaten by Swaps in the Kentucky Derby but far and away the better horse as his winning times in the Preakness and Belmonst attest to.
35
Dancing Brave
All the other horses would be wary of dancing brave so the very best horse I've ever seen and the opposition he beat was top class especially the arc
Greatest of all time - look at his times for the last 2 furlongs in the derby. Forget his performance in the US - he was injured. The ARC was the best run of all time - to produce that finish off a record pace - truly incredible
Without doubt his arc performance was incredible against the finest field ever assembled. must have been travelling 10mph faster than anything at the finish
Best horse I ever saw, won the Arc going away in what was a world class field, never seen a turn of speed like it.
23 Comments
36
Smarty Jones
He one the Kentucky Derby in 2004! Don't forget that's not it - Horsegirl
Smarty was a great story and a better horse. If it wasnt for early retirement he would be top 5 of this list.
One of the better sprinters of all time. Came into Belmont undefeated and finished second only because he went out too fast, then retired right after due to injury. A shame
One of the best racehorses I ever to see specially when he took the lead
5 Comments
37
Spectacular Bid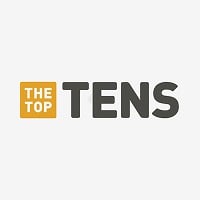 This morning at the training center. Tim Stewart told us about this horse he spent 9 years with. In all his years in racing he was most special horse he was ever around. What he accomplished. Champion 2 yr old colt. Eclipse winner 78,79,80. Eclipse Award Horse of the Year. Hall of Fame 1980. Back when they would run races sometimes a week apart.
I may be biased as this is coming from a Delp, but when you look objectively at what this horse accomplished he should be #2 or #3 of all time. Secretariat, Man o War, Bid. If he won the Belmont, that is a lock at #1 for me.
Any list that puts Spectacular Bid this far down is embarrassing.
I wouldn't put the Bid at #1 (although some would), but he deserves a lot more love than he gets... In American racing the "classic" race distance is 1-1/4 miles on dirt... The Kentucky Derby, the Breeders Cup Classic, and many of the famous Handicaps are run at that distance. Think of all the GREAT horses that have run that distance on dirt... Now remember ask who is the World Record Holder for 1-1/4 miles on dirt?

It is Spectacular Bid as a 4 year old (1:57 & 4/5s at Santa Anita). It does not surprise me that the man in the saddle that day, Bill Shoemaker, has be quoted as saying that Spectacular Bid was the best horse he ever rode and he rode a lot of GREAT ones.
27 Comments
38
Atlantic Jewel
From memory never run in the cox So you think would be a better choice
39
Sham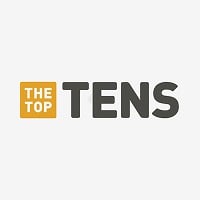 Sham, an American thoroughbred race horse, a leading three year old horse in 1973, but was overshadowed by his more famous peer, Secretariat. Sham was a dark seal brown in color. While racing, he wore green and yellow blinkers.
Great horse! Would of been triple crown winner if not for Secretariat the greatest horse of all time!
He was a beauty for sure.
Its true, Sham is a footnote in Racing History now, but perhaps he helped make the Secretariat Legend even greater as was the only horse to really push him, his performances in the first two races of the triple crown, would have been more than good enough against almost any other horse, and burned out in the belmont, due to the crazy speed set off at, definitely deserves more credit than he has had with the passing of the years
A forgotten horse by many, but think in any other year would have been legendary, a triple crown winner in record times, some may say finished last in Belmont, but that was mainly because tried to burn off Secretariat and it backfired, would surely have run a different race had the great one not been present, run the second best time ever in a race and only finish second, that's almost seems impossible?
22 Comments
40
Kingston Town
This horse won three Cox Plates and may well have won another one or two more but for experiencing serious leg problems. He was sent to America for treatment but didn't race in the States. After being returned to Australia, he was retired.

At one point in his career, he won 20 races in a row at various distances in Sydney, New South Wales. He was an outstanding horse from 1200m to 3200m (Sydney Cup) and was narrowly beaten into 2nd placing in a Melbourne Cup - a race that many good judges thought he would have one but for "pilot error" on the part of his regular rider, Malcolm Johnston.

A truly great horse!
Should be number 1
He was an absolute machine, he was not pampered like a lot of racehorses especially the more recent ones, he won from 1200m to 3200m, his acceleration is like I've never seen before or after. Ran injured for most of his career. 3 cox plates and 14 group ones. He definitely should be in the top 5 at least!
Was greater then most of he horses mentioned here no disrespect to them he destroyed all comers anywhere from 1200m to 3200m and carried injury for most of his career much greater th maybe diva.
16 Comments
41
Mill Reef
Champion 2yo and 3yo, Coventry, Gimcrack and Dewhurst, Derby, Eclipse, King George, Arc, then 15l winner of Ganay - ignore official distance and check out actual distance, and Coronation Cup as 4yo. Then successful career at National
Stud. Any ground, no problem? Winning distances - you needed binoculars to see the rest. Simply the best middle distance turf horse ever
Great sire won the Derby trained by my grandfather and recovered from a broken leg
Quite possibly my number one racehorse on the flat.
His record speaks for itself. For me he made racing a joy to watch.
4 Comments
42
Forego
At equal weights no horse could match him.
Simply stated - given the weights he carried throughout his long career Forego was the strongest thoroughbred ever to step on a race track... If you look at his races he stands out as different - he wasn't particularly graceful or sleek... Rather his wins were through sheer power and determination... The strength of this horse was breathtaking
Many horses listed don't belong, little common sense and some knowledge will eliminate many I see listed. American Pharaoh is there because a host of people experienced there first triple crown and so they vote for him. I believe of all triple crown winners he is the weakest. Secretariat, Man O'War, PharLap, Citation, Kelso, Native Dancer, GallantFox, Ribot Seabiscuit, Zenyatta all belong way up there and also does FOREGO three time Horse of the Year, four time Handicap champion, and amazingly Sprint champion. Carried lots of weight saw him lose to a horse who had only 108 pounds while toting weights of 138, 137 pounds. Came from the clouds under 137 to nail stakes winner Honest Pleasure in one of the greatest races ever the Marlboro Cup. Overcame weight and injuries to beat a who's who of buzzsaw thoroughbreds over his career. He belongs right there with Kelso and close to the top. Forget these lists they don't do many of these legends justice.
This is ridiculous, who composed this list? Forego is counted 8th on the all time great list by Bloodhorse. This great horse had carried great weight and with substantial physical problems with his legs. How much faster and greater this horse would have been without there ailments no one can tell, he was an outstanding giant among giants. Truly one of the best horses to step onto a racetrack.
7 Comments
43
Desert Orchid
Simply the best!
Simply the best. That 1989 gold cup with yahoo was the greatest race I have seen.4 King george vi chases 3 in a row in 1988,1989,1990 plus he won a Irish grand national despite nearly falling at the last so tell me than why he not number 1 on this list let alone on it until RIP Desert orchid 1979-2006
Desert Orchid is the best horse ever sometimes I even roleplay as him
Loved this horse! I remember my Uncle saying he was past it! I said no way he will win it no problem...and he did! His scope over jumps was just amazing to watch...always my number one racehorse of all time.
14 Comments
44
Kauto Star
When Kauto came back to win the gold cup.. Jesus man... what a horse and what a trainer... Wow...
What a horse kauto star was! Definitely one of the best national hunt racehorses of all time.
Loved his last King George win. People forget that Kauto was as brave as any horse!
Without a doubt one on the best horses of all time!
11 Comments
45
John Henry
The measure of the greatest race horse isn't how fast it can run on a given day or under certain track conditions. It is how many times he goes to the pay window. Seems the motive today is to find a good horse race him for three years. If the horse puts up exceptional performances retire it to stud and make millions on breeding fees. Most horses don't run more than 25 races. There true potential over time is never proven. On the other hand John Henry had no stud potential so he just ran races. He ran 83 races. Had 39 firsts, 15 seconds and 9 thirds. If you bet John Henry "across the board" whenever he ran you would have gone to the pay window 75% of the time. He was still winning Grade I races at 9 years of age. Any other horse in racing would have been a long time retired before their record could get blemished by time and their breeding value compromised. Racing is all about money.
Amazing race horse, string and stoic. Overpowering!
The meanest, the ugliest, the best and the most loved horse ever. I don't care who he was up against. If John wasn't boxed in and had daylight in front of him, he would do whatever it took to win. He loved to run, especially coming from behind. That 84 Arlington Million Race still brings tears to my eyes when I watch it. John belongs to be much higher on this list. He's earned it!
Great horse what a heart to win
14 Comments
46
Horse Chestnut
The greatest the Southern Hemisphere has ever seen in my opinion. When he went abroad he showed the mighty Americans a taste of what he was capable of. Only a tragedy that injury ended his career for in my opinion the clash of all clashes would have been Horse Chestnut vs Dubai Millenium in the Dubai World Cup and I truely believe that Dubai Millenium would have come unstuck against this South African Giant known as "Big Red". What a LEGEND!
Certainly the best horse to have graced the race courses of South Africa. A turn of foot like no other Horse Chestnut won so convincingly he appeared to be in a different race. So sad that injury curtailed his racing career
I have watched other horses run and I have to say Horse Chestnut was the best. I agree he would have beaten anything that stood before him. South Africa has never had a better horse even today.
I watched this horse race. The best horse ever to have raced in South Africa. Would have beaten anything in the world at the time but for his injury.
5 Comments
47
Arrogate
Best horse of the 21st century.
He is a good horse,but his defeated in DEL MAR unbelievable.I think it is jockey's mistake.M Smith must got the early speed and inside rail.I am very sorry about ARROGATE.That must be the only defeat for him.
48
Whirlaway
48? Really?
Good grief. Triple Crown Winner - won $5 million to help sell Bonds for the War effort. Single leading lone entity to do so. Won the Triple Crown and the Travers Stakes - only horse to this day to do this. Ran 60 times and came in first 32; second 15 times and third 9 times. Was buried at Normandy before being sent back to Calumet. Unbelievable - 49? He deserves far, far better than this.
49? Are you kidding me?! You're rating steeplechasers ahead of one of the greatest thoroughbreds of all time? This is Whirlaway people. One of only 11 triple crown winners. One of the greatest. So I can't put much credence in this list, especially because I haven't seen anyone here who can even put a sentence together.
How could you do this? He should be in the top eleven. For Pete's sake he WON the TRIPLE CROWN. Because 46th? You have got to be kidding me.
6 Comments
49
Sprinter Sacre
But for injury would have been the best horse that ever lived.
Still racing but problem one of the best if not the best two mile chasers of all time, his cruising speed second to none.
One of my favourite Horses going over the big fences, clears them with so little effort
Best looker in the world and best jumper ever
6 Comments
50
Sunline
Toughest horse to race
Probably the best middle distance horse in the southern hemisphere. New Zealand bred mare feared no challengers.
Toughest horse ever period!
Top class filly/mare who remained unbeaten in her career in NZ. Mostly raced in the tougher Australian races where she won 2 Cox Plates & 2 Doncasters, among her many race wins. Won the Grp1 Hong Kong Mile beating Hong Kong superstar Fairy King Prawn and was also placed in the Dubai Duty Free.
2 Comments
PSearch List
Related Lists

Top 10 Best Male Race Horses

Top 10 Female Race Horses of All Time

Top Ten Best Race Horse Sires

Top Ten Best Horse Breeds
List Stats
15,000 votes
210 listings
10 years, 227 days old

Top Remixes (42)

1. Secretariat
2. Seabiscuit
3. Zenyatta
Tinker1020

1. Secretariat
2. Phar Lap
3. Seabiscuit
horsegirlletsrace

1. Secretariat
2. Man O' War
3. American Pharoah
Jarl5
View All 42
Error Reporting
See a factual error in these listings? Report it
here
.