Best Scarlett Johansson Movies
The Top Ten
1
Lost in Translation

My favourite Scarlett was absolutely brilliant here
Scarlett's most mesmerizing performance!
Scarlett was amazing here - cool132
2
Match Point

This film is amazing, hot, and talented.
3
Ghost World

I love this movie. I keep forgetting that Thora Birch is in this one with Scarlett Johansson. Awesome performance! 😆
4
Lucy

It was a very enjoyable movie but I felt like the ending was rushed. - guccigangkid69
This movie impressed me. - Userguy44
best
This movie is kick ass 😀 It is awesome 😎
5
Her

This should be higher! Scarlett's Fantastic voice alone is what makes it deserve a spot in the top 10.
Such a beautiful performance
6
Avengers: Infinity War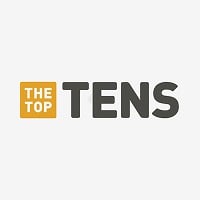 7
Under the Skin

It was a very interesting movie but I mostly like it because of her nude scene. - cool132
One of the most interesting movies I have ever seen and I have seen quite a lot.
I hope we could see Scarlett in more films like that in the future. I think she should stop playing in movies such as Captain America, The Avengers and Iron Man. They have nothing really to say, only comic fans and people who love visual effects get really enthusiastic about them. Yes, okay, Scarlett was super hot in 'Captain America:The Winter Soldier', but Captain America has nothing to do with the beauty and the magic of cinema. On the other hand, 'Under the Skin' is definitely a cinematic experience.
Good movie without a doubt. But the nudity scenes of Scarlett Johanson are a let down.
This proves that she is way too overrated for her beauty.
8
The Prestige

Amazing! Very underrated. - guccigangkid69
9
Don Jon

She supposed to be the sexy hot girl in this movie. I don't get it because she's ugly in this movie. A lot of trash make up and dressed like a girl who doesn't know anything about clothes. I understand why in this movie he stills prefer porn than the girl(scarlett johansson ) on the other hand. Her beauty is so overrated.
This movie must be executed right away ASAP!
Scarlett is lookng smoking hot in this movie
10
Captain America: The Winter Soldier

She was awesome in this movie
The Contenders
11
A Love Song for Bobby Long

12
Captain America: Civil War

13
Chef

14
Vicky Cristina Barcelona

15
Girl With a Pearl Earring

Scarlett was great in this movie.Honestly too underrated.
16
The SpongeBob SquarePants Movie

17
The Avengers

AVENGERS ALL THE WAY! :) Yes I'm a girl and it's my fave movie ever tied with iron man! :p Avengers!
This is the bomb! Laugh out loud I <3 and Scarlett is great in it. AVENGERS ASSEMBLE! - baconyum
18
In Good Company

19
Iron Man 2

20
The Man Who Wasn't There

21
The Horse Whisperer

22
We Bought a Zoo

Lovely movie. Scarlett also seemed to have inner beauty here, she was not just pretty. This is probably (so far, at least) my favorite movie with Matt Damon.
23
Hitchcock

24
Avengers: Endgame

Her acting is amazing in this movie! - PandasNGaga
25
The Spirit

I don't know who put this here but, boy, does this movie stink. Honestly, it's terrible. Stay away from it. - BKAllmighty
Only for ever Mendez ass watchable. Also proves that Scarlett's beauty is overrated.
26
The Jungle Book (2016)

27
Rough Night

28
Home Alone 3

I can't believe one of the greatest Avengers of all time is in one of the most pointless sequels of all time!
29
Avengers: Age of Ultron

This film is better than Home. Home is the worst film of 2015! This film is the best film of 2015.
30
Sing

31
Isle of Dogs

32
Ghost in the Shell (2017)

33
Hail Caesar!

34
The Nanny Diaries

35
The Other Boleyn Girl

36 Marriage Story
37
Jojo Rabbit

BAdd New Item