Best States in the U.S.A.
bbbh
The Contenders: Page 2
21
Tennessee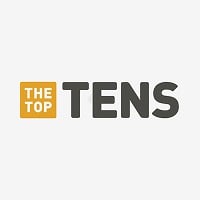 Tennessee is a state located in the southeastern United States. Tennessee is the 36th largest and the 17th most populous of the 50 United States.
Tennessee is awesome. I just think woke people are to lazy to come to Tennessee. Tennessee is fabulous. - ninja122710
Tennessee is the best state ever
V 1 Comment
22
North Dakota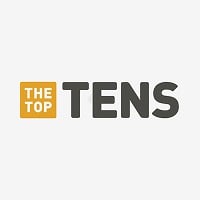 North Dakota is the 39th state of the United States, having been admitted to the union on November 2, 1889.
Quiet, cold, and beautiful. So much to do in North Dakota!
Thank you this is probably the first thing I hear something postive in this godforsaken website
I'm born in North Dakota
North Dakota is the best state in the us people are kind and friendly, we have the best economy in the u.s since we are the biggest producers in wheat barley corn bean and many other crops since 90 pecent of our land is farms and oil rigs. withought us the u.s would loose 4000 nukes and would loose the b-52 bomber. and were are argueably the most beautiful state in the u.s with thedore roosevelt national park.
23
Montana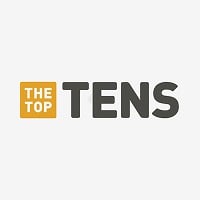 Montana is a state in the Western region of the United States. The state's name is derived from the Spanish word montaña.
There is no other state as beautiful as Montana. Just Google "glacier national park" or "Beartooth range Montana" and you'll see exactly what I mean. No other state even comes CLOSE to the beauty of Montana. I mean, California has the Sierra's but they pale in comparison to the glacially carved Northern Rockies of Montana.
Glad its #19. Don't believe the myths that the snow never melts. It's full of mountains and places to explore, such as the sadly dwindling Glacier National Park. There are some great places to live such as Missoula and Bozeman that are always overlooked.
Montana is so pretty. It is a awesome state. Yellowstone National Park is in Montana. - ninja122710
This should be number one just Google Montana or go there just just a amazing place to live I think only people who have been here before will now how gorgeous it is those mountains are beautiful glad it was at least number 20 like this post please posted by anyahbear 😊😃😀
24
Michigan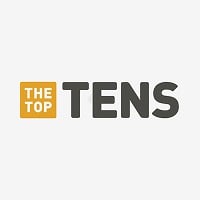 A lot of people have cottages up in Michigan and you could go fishing in a bunch of lakes to choose from. Pure Michigan.
Detroit is awesome and probably has the greatest airport in America
25
South Carolina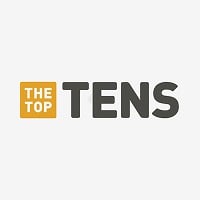 South Carolina is a state in the southeastern region of the United States. The state is bordered to the north by North Carolina, to the south and west by Georgia across the Savannah River, and to the east by the Atlantic Ocean.
I live in Columbia and it's a really good place to live! The education may not be the BEST in the US but we still learn what we need to learn in order to be successful in life! The city is very nice, the state parks are great, and the people are friendly! South Carolina is really not as bad as people say it is. It's a great place!
Nothing could be finer than being in Carolina...
yes
Loving SC
26
Vermont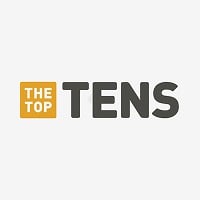 I simply can not think of a single downside. No crime, beautiful nature, good economy, civil liberties galore. I think the likes of Washington and Franklin, the great men who built this nation, would be impressed with the world of Vermont.
V 1 Comment
27
Utah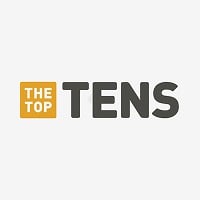 Utah is a state in the western United States. It became the 45th state admitted to the Union on January 4, 1896. Utah is the 13th-largest, the 31st-most populous, and the 10th-least-densely populated of the 50 United States.
Uh... Have you seen our National Parks. That's right. Utah has everything from the best snow on Earth, to beaches by our Great Salty lake. We get wonderfully warm summers and beautiful white Christmas's. Yeah. Utah is the best ever!
We are the best. How is Nebraska better than Utah? Can anyone answer me this question? The answer to that riddle is no.

28
South Dakota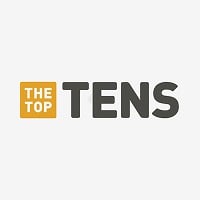 I live here and you don't get more culture than South Dakota. There is Mount Rushmore, The Sioux river, Lots of legends of outlaws, and great state parks. South Dakota has some friendly small towns you'll come across and some decent sized cities. There are even great museums! Sure we don't have all the bells and whistles, but South Dakota is good ol' folks
More wars and history than any other state, not to mention Crazy Horse and Rushmore. This state has everything, except for fame apparently
29
Nebraska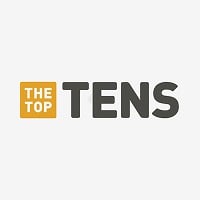 Nebraska is a state that lies in both the Great Plains and the Midwestern United States. Its state capital is Lincoln.
Nebraska has really good places to get jobs. It also has decent weather in the Spring, Summer, and Fall. We don't get earthquakes, tsunamis, nor hurricanes. We do have tornados (rarely), hailstorms/snowstorms, thunderstorms/rainstorms, and very, very few floods though. Nebraska has a high education system. In my opinion, Omaha is the best city there.
V 1 Comment
30
Kentucky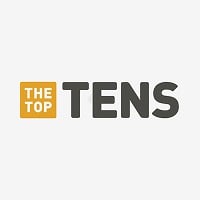 Kentucky, officially the Commonwealth of Kentucky, is a state located in the east south-central region of the United States.
I live in and was born in Louisville and how is this not top 3? Muhammad Ali, KFC, And 2 straight NCAA Championships from Kentucky.

P.S GO CARDSS
31
Georgia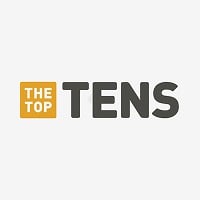 Georgia is a state located in the southeastern United States. It was established in 1732, the last of the original Thirteen Colonies.
Georgia has lakes, good weather, four seasons, nice people, diversity, black women and ATLANTA. I live here and can't get out of here. It's safe, there are jobs, nice people, it's affordable, fun and much more. Come and find out for yourself. Other states suck big time.
You know I'm going to vote Georgia because I live here----I think most people did the same thing for their states :) I don't have anything against any other states but I like them all! They're all unique!
I Love Georgia because the big Sports teams
This needs to be on the 10 list
V 1 Comment
32
Iowa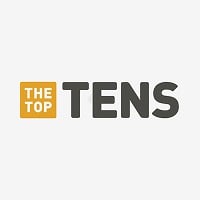 Iowa is a U.S. state in the Midwestern United States, bordered by the Mississippi River on the east and the Missouri River and the Big Sioux River on the west.
Provides food for the whole world. Mile after mile of corn fields. Lots of pigs and cows.10% of the countries food is from Iowa. WHAT WOULD WE DO WITH OUT IT! - cfb
Iowa rocks so shut up. the whole state doesn't smell I would know
Iowa rocks. #1 In literatue. Iowa is home to Ashton Cutcher, Grant wood, & Herbert Hoover.
V 1 Comment
33
Nevada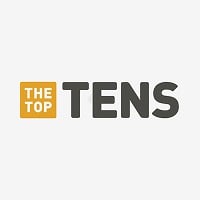 Nevada is a state in the Western, Mountain West, and Southwestern regions of the United States of America.
Las Vegas really makes Nevada popular. If you go there you at least come home with $100.
The warm and hot desert makes it a great state.
34
Indiana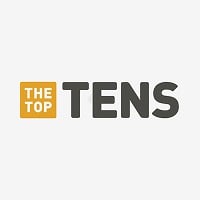 People are nice, in Indianapolis, they have the #1 children's museum in the United States! Also, lots of sports and fun museums to go around! Even in the biggest metropolitan area in the state totaling at over 1.7 million, (Carmel-Indianapolis) prices for houses are very reasonable! Also, there are nice colleges, like Purdue University.
Affordable, friendly, and full of opportunity. You can afford a home easily, and apart from Gary and some parts of Indianapolis, most of the state is very safe. Taxes are reasonable and the overall cost of living is nice and low. And any time you want to take a road trip, it's easy - you're at the crossroads of America.
We have colleges, colts, Indianapolis and fort Wayne, and best of all CORN! So lets be honest everybody loves corn!
Indiana is the second largest producer of ice cream...
Has lots of country rural areas...
Has some of the best hospitality in the world...
But who can say no to ICECREAM...especially indiana's hommade!
35
Wyoming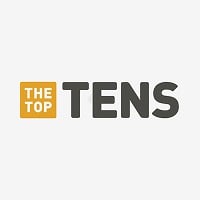 Wyoming is a state in the mountain region of the Western United States. The state is the tenth largest by area, but the least populous and the second least densely populated of the 50 United States.
So peaceful
36
Idaho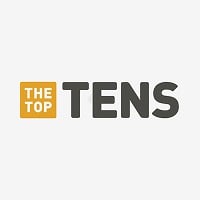 Idaho is a state in the northwestern region of the United States. Idaho is the 14th largest, the 39th most populous, and the 7th least densely populated of the 50 United States.
37
Kansas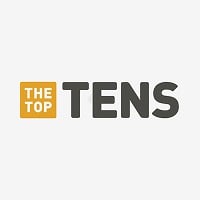 Kansas is a U.S. state located in the Midwestern United States. It is named after the Kansa Native American tribe, which inhabited the area.
38
New Mexico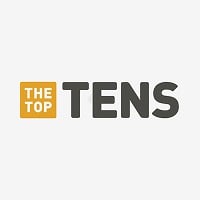 It is a beautiful state and the state to have the most culture, really neat and awesome state. Beautiful time for hiking
Stop criticizing New Mexico, it's a nice, unique place.
Nice and warm weather is just what we need.
39
Missouri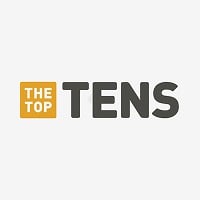 Missouri is a state located in the Midwestern United States. It is the 21st most extensive, and the 18th most populous of the fifty states.
Great colleges! Amazing, clean cities to live in! People are also very friendly!
Since I live here I feel obligated to vote for it... But it's not that bad..
40
New Jersey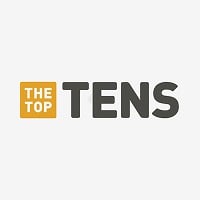 New Jersey is a state in the northeastern and mid-Atlantic regions of the United States. It is bordered on the north and east by New York, on the southeast and south by the Atlantic Ocean, on the west by Pennsylvania, and on the southwest by Delaware.
If you don't live in Newark, Trenton, Camden, Paterson, or any other ghetto here you will live in a great neighborhood at most 1 hour from either NYC or Philly, 2 of the greatest cities in the world. Jersey shore isn't trash like MTV portrays it. You should check out towns here like Franklin Lakes, Saddle River, Alpine, Upper Saddle River, Mendham, Mountain Lakes, the rest of Morris County, Somerset County, Essex Fells, Montclair, West Orange, Livingston, Cherry Hill, Princeton, and places like this. The wealth here is crazy. Your hair will be blown back. This is what Jersey really is. Go to Long Beach Island for a weekend and tell me you want to leave and I'll call you the biggest liar ever for saying that. (Which you are)
welcome to the richest, coolest, densest, former smartest, underrated, east coast, home to the most talented people- state in America. p. s. Atlantic City rules!
Cold winters, sunny summers, friendly people, and nice and quiet! New Jersey rocks!
V 1 Comment
PSearch List
Recommended Lists
Related Lists

Best Presidents of the United States

Top Ten Most Popular U.S. States

Most Racist States In the U.S.

Best Sports in the United States
List Stats
800 votes
50 listings
8 years, 212 days old

Top Remixes (45)

1. Minnesota
2. New York
3. North Carolina
amymomof3girls

1. New York
2. California
3. Pennsylvania
Curtis_Huber

1. California
2. Florida
3. New York
andrewerdna100
View All 45
Posts
Error Reporting
See a factual error in these listings? Report it
here
.