Top 10 Best Canadian Provinces and Territories
With its diverse landscapes, multicultural population, and world-class cities, Canada is a fascinating and beautiful country that has something to offer everyone. Whether you're a nature lover, a history buff, a foodie, or an adventure seeker, you'll find plenty to explore in the Great White North.

From the stunning Rocky Mountains in Alberta to the charming fishing villages of Nova Scotia, each province and territory has its own unique character and attractions. Maybe you'll fall in love with the vibrant cities of Ontario, or the rugged beauty of British Columbia's coastline. Or perhaps you'll be drawn to the remote wilderness of the Yukon, or the cultural richness of Quebec.

Whatever your interests, there's a Canadian province or territory that's sure to capture your heart.

The Top Ten

1 British Columbia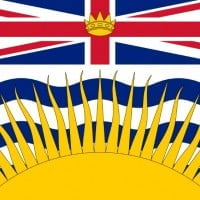 With its rugged coastline, snow-capped mountains, and dense rainforests, British Columbia is a nature lover's paradise. Explore the stunning beauty of Pacific Rim National Park, take a dip in hot springs in the Kootenays, or hit the slopes at world-class ski resorts in Whistler or Revelstoke. And don't forget to indulge in the local food and wine scene, which is one of the best in the country.
I was absolutely dismayed when I moved from Alberta to British Columbia. I hated everything about this province at first.

But oh man, oh man, do I love this province with a passion now. It's absolutely gorgeous, with tons of mountains to see, many lakes and forests, and you can even see the ocean in BC. Vancouver and Prince George are my two favorite cities in BC, mainly because of the enjoyable sights, easier shopping, and lots of super friendly people as well.

If you say BC is a bad place, I won't believe you, because BC has been one of the most amazing experiences of my life.

British Columbia forever!
BC boasts a dense urban center surrounded by mountains, farms, and evergreen forests. Pretty unique. But, if that's not enough for you, you can swim in the ocean here, visit the continent's largest Chinatown, hang out with some hipsters, and go snowboarding all in the same day. (It would be a pretty long day, though)
MDK, a talented electronic music artist comes from here, plus, the awesomeness of Canada, Mount Assiniboine, forests and lakes and natural beauty of the environment and cities make this province, dare I say it... LEGENDARY!
The scenery is just beautiful. It's a diverse province with many cultures blending together. Many fun activities for people of any age.
2
Ontario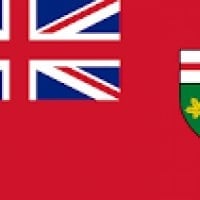 As Canada's most populous province, Ontario is home to vibrant cities like Toronto, Ottawa, and Hamilton, as well as natural wonders like Niagara Falls and Algonquin Provincial Park. Take a stroll along the historic Rideau Canal, explore the charming towns of Prince Edward County, or catch a show at the Stratford Festival. And if you're a fan of sports, Ontario is home to some of Canada's most beloved teams, including the Toronto Maple Leafs and the Toronto Raptors.
Ontario is interesting with a lot to juggle! The cities and other areas have this province pin point fun to be with in the least. Awesome job to Ontario residents.
Ontario is the most popular province in Canada, and I can approve Ontario is amazing! From countries, mountains to large cities!
I live in Ontario and I personally think that I has the best places to work, live, (etc.). It is also the most popular province and I totally agree with the group that created this list.
Other provinces say they're better, I'm not gonna lie they're pretty good. But Ontario's better.
3
Alberta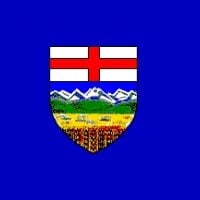 Known for its stunning landscapes, Alberta is a must-visit for anyone who loves the great outdoors. From the towering peaks of the Rocky Mountains to the rolling prairies of the south, this province offers a diverse range of experiences. Take a ride on the Banff Gondola for a bird's-eye view of the mountains, visit the world-famous Calgary Stampede, or soak in natural hot springs in Banff or Jasper. And of course, no trip to Alberta would be complete without trying some of the local beef, which is among the best in the world.
Beautiful country side, great people. This province has contributed 100s of billions of dollars in equalization payments to the rest of the country (85% ends up in the parasite province). Alberta has many people from the rest of Canada and the world living there. I lived there 30 years and regret moving back to my home province. It is sad that the Turd has done so much damage to Alberta's economy especially when the world particularly our European brothers and sisters are so desperate for energy. We still do not have an operational l&g plant in Canada. Unbelievable. Do a search (not google) on how many coal plants China is building in Africa and China. Again unbelievable and We have such limited means of exporting the cleanest produced oil and gas abroad. I should try to move back but I'm old and tired, lol.
I think Alberta is the best province. There's a reason why a lot of people move here: lots of jobs, no sales tax, low taxes, general affordability. Alberta is by far the most pro business province. Alberta is also the most "American" province. This province contributes way more to this country then gets in return. It's funny how cbc reported that only 50% of Canadians feel comfortable living in Alberta. I'm thinking it's your loss, not Alberta's
Alberta is beautiful, friendly, and proud. We have the highest salaries in Canada and are generally very happy people. We have the lowest taxes in Canada, and have the most toys. We are a lot more tolerant that people give us credit for. Sure oil prices go up and own, but Alberta will always be the best place in Canada if you want to make money and gave a very high standard of living.
Alberta is the best province. Why? Because Alberta has a beautiful landscape. From Banff to Jasper, to sylvan lake to dinosaur provincial park. Alberta also has huge oil and gas deposits giving us a mega economy. In fact, Alberta has best gdp per capita in all of the provinces. Go Alberta!
4
Quebec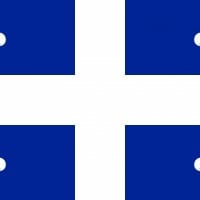 With its rich history, distinct culture, and stunning architecture, Quebec is one of Canada's most unique provinces. Explore the cobblestone streets of Old Quebec, take a dip in the Saint Lawrence River, or hit the slopes at Mont-Tremblant. And be sure to indulge in the local food scene, which includes everything from classic poutine to high-end French cuisine.
Quebec has always been a parasite on the entire country and the best thing for Canada would be encourage Quebec to separate. Force it if necessary. It would save Canada 10s of billions of dollars. No more Turds as prime minister.
The best province because it's the 2nd biggest one and unlike Ontario it's affordable. We value quality of life over working like crazy.
Ontario has money, Alberta has oil, British-Columbia has mountains but we have a personality.
My favorite province! Everything is beautiful honestly! Beautiful cities, Quebec City, Montreal, Saguenay, Gaspe... Seriously the best! The delicious poutine make it a plus! The Quebecers aren't that rude! If you ask for help they will help you
5
Nova Scotia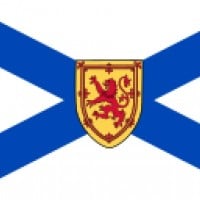 For a taste of traditional maritime culture, look no further than Nova Scotia. Explore charming fishing villages like Lunenburg and Peggy's Cove, sample some of the freshest seafood in the world, or take a whale watching tour off the coast of Cape Breton Island. And if you're a fan of music, Nova Scotia is home to some of Canada's best folk and Celtic musicians, who perform at festivals throughout the year.
Beautiful province, I might say underrated! There's some landscape here that can take your breath away! And the peoples from NS are really nice! Especially when you go to Halifax (and Halifax is pretty), I don't see any rudeness, everyone seems happy here!
Beautiful country, amazing scenery. I'm personally from there, and it has nice people. From my experience, your town is like your family. Best province in my opinion
Its an amazing province for its size! Halifax man! Probably not the best province in Canada but a nice one bro!
Nova Scotia is awesome, when I visited there everybody was so friendly.
6
Saskatchewan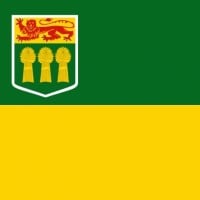 With its vast prairies and big sky country, Saskatchewan offers a taste of rural Canadian life. Visit the charming town of Moose Jaw, explore the unique landscapes of Grasslands National Park, or learn about the history of the province at the Western Development Museum. And be sure to try some of the local cuisine, like Saskatoon berry pie or wild rice soup.
It's a great place. We also don't like immigrants, especially ones from indian and pakistan, who are ruining our polite culture.
Lot of cornfields! Not much to do but you have nice peoples here!
Kinda boring here. But everyone is polite!
The friendliest one by far!
7
Manitoba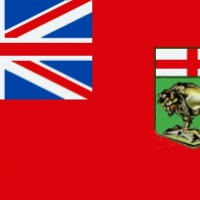 Located in the heart of the country, Manitoba offers a unique blend of urban and rural experiences. Visit the vibrant city of Winnipeg, explore the rich history of the Forks National Historic Site, or take a trip to the northern town of Churchill to see polar bears and beluga whales. And if you're a fan of outdoor adventure, Manitoba is home to some of Canada's best fishing and hunting opportunities.
Has its hidden gems. Winnipeg is less overwhelming to drive in compared to other big cities. I like the country life more than the city life.
It looks similar to Saskatchewan, there's some animals here and scenery. But to be honest in summer here is really annoying, so much mosquitoes!
Nothing really special here, But it has some lakes and nice people overall
Winnipeg is so beautiful
8
Prince Edward Island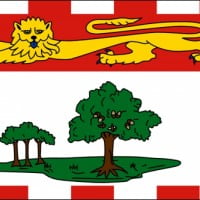 Known for its red sand beaches, rolling green hills, and charming towns, Prince Edward Island is a true gem of the Maritimes. Explore the historic sites of Charlottetown, take a bike ride along the Confederation Trail, or sample some of the island's famous seafood. And if you're a fan of literature, don't miss the chance to visit the home of Anne of Green Gables, the beloved heroine of L.M. Montgomery's classic novel.
This is where Anne of Green Gables lived (and was set). From the vivid description in the book it sounds beautiful.
Famous for their potatoes. Pretty cool province, nice to visit in summer and it's beautiful for a small Island!
I have been living here since I was 2 and if you get used to this province you will love it!
Most beautiful. Ocean all around. People fantastic.
9
New Brunswick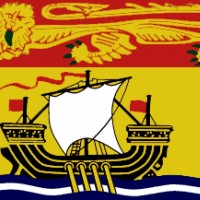 With its stunning coastline, vibrant cities, and rich history, New Brunswick is a province that truly has something for everyone. Visit the picturesque town of St. Andrews, explore the charming streets of Fredericton, or hike through the stunning landscapes of Fundy National Park. And be sure to try some of the local delicacies, like fresh lobster or fiddleheads.
I love this province! It may seem like a drive-through for some, but check out the unique park landscapes and culture. Saint John was the first incorporated city as well.
I grew up in New Brunswick, New Brunswick is my least favorite province, there's not a lot of things here, kinda dull! Moncton is not bad though, Mount Carleton, Hopewell Rocks. The landscape looks pretty much the same all over the province, tons of small villages
Underrated province, not the best by far but you should at least take a try!
By far the most underrated province in Canada, southern NB is one of the best place in Canada believe me or not. Hopewell Rocks is fantastic!
10
Newfoundland and Labrador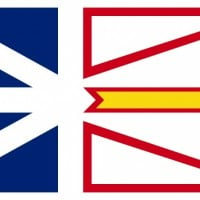 With its rugged coastline, dramatic landscapes, and unique culture, Newfoundland and Labrador is a province like no other. Visit the colorful houses of St. John's, explore the UNESCO World Heritage Site at L'Anse aux Meadows, or hike through the stunning Gros Morne National Park. And be sure to try some of the local specialties, like cod tongues or toutons (a type of fried bread).
I think that Newfoundland is a wonderful place because there are so many beautiful places. In St. Johns, on Signal Hill, there is a gorgeous view of all of the whales and all around were the boats are and all the houses.
Also an underrated province, can be super cold but has some awesome places to see!
Beautiful! The first territories discovered in Canada, by Vikings!
Did you know that Labradors (dogs) were from Newfoundland and Newfoundlands (dogs) were from Labrador? PS Labradors are the best.
The Contenders
11
Nunavut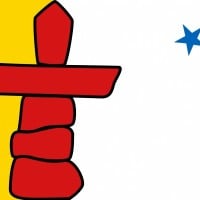 For a truly unique Canadian experience, head north to Nunavut, Canada's newest and largest territory. Home to Inuit communities and breathtaking Arctic landscapes, Nunavut offers a chance to experience a way of life that has existed for thousands of years. Visit the town of Iqaluit, take a dog sled ride across the tundra, or watch the northern lights dance across the sky. And don't forget to try some of the local cuisine, like caribou stew or Arctic char.
The only problem is, there are no highways... How will you get up there without expensive flights?
Super expensive here! A lot of wildlife creatures but it's a interresting territories! It's super big and reaches to the extreme North!
12
Yukon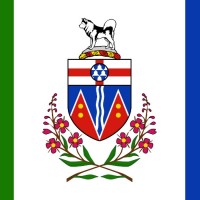 For a taste of Canada's wild and rugged north, head to the Yukon, where pristine wilderness and vibrant culture come together. Explore the historic Gold Rush town of Dawson City, go dog sledding across the tundra, or paddle down the mighty Yukon River. And don't forget to sample some of the local favorites, like bison burgers or smoked salmon.
My great, great, great grandfather went there during the Klondike Gold Rush.
I still have some of his gear.
Has the highest peak in Canada called Mount Logan almost 6000m! And a perfect place to hunt moose!
Beautiful territory with amazing people. Whitehorse is a great place to live.
13
Northwest Territories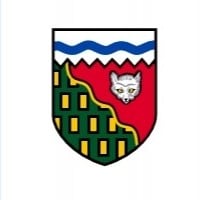 With its vast wilderness, unique wildlife, and rich indigenous culture, the Northwest Territories offer a chance to experience the true north in all its glory. Visit the town of Yellowknife, hike through the stunning Nahanni National Park Reserve, or watch the Aurora Borealis light up the sky. And be sure to try some of the local delicacies, like bannock or Arctic char.
One of the most unbelievably scenery of Canada. Yellowknife is incredible when the Northern Lights came!
Northwest Territories is cool, my favorite parts of NT is the Northern Lights!
BAdd New Item