Top 10 Best States in the United States
The Top Ten
1
California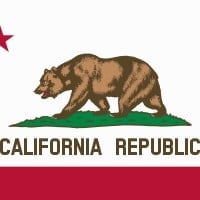 California is a state in the Southwestern United States. With 39.6 million residents across a total area of about 163,696 square miles (423,970 square kilometers), California is the most populous U.S. state and the third-largest by area. The state capital is Sacramento, and the largest city is Los Angeles.
I'm from California, and I love my state. While I do agree that it might be very expensive and that we may have a lot of crime, doesn't every other state or country have problems too? Let me tell you about all the places we have: Universal Studios, Great America, Redwood Wine, and many other destinations. North, Central, and South California are so different and diverse that they feel like three separate states. Unlike most states that have split up, we haven't yet. There is discussion about separating the state, but unlike most states, we'd rather try to keep our state whole and not divide it into separate states. Each region and area has something to offer. We have a lot of great universities and teams. While most other states might have only snow most of the time, like New York, or just a desert, like Texas, or just simply a forest, like Maine, our state has everything you can think of. Oh, and one more thing: you won't see alligators, crocodiles, snakes, and other dangerous creatures on the streets like you might in Florida.
2
New York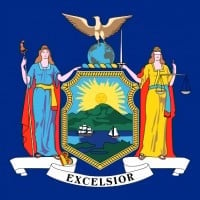 New York is a state located in the Mid-Atlantic Region. New York was one of the original thirteen colonies that formed the United States. With an estimated 19.54 million residents in 2018, it is the fourth most populous state. In order to distinguish the state from the city with the same name, it is sometimes referred to as New York State.
Florida is the center of art, talent, development, and presidential leadership. Yes, it has many rules, road signs, and tolls, but these contribute to the organization of the state. There is unassailable law and order, and crimes are dealt with immediately. Its towns, neighborhoods, and cities are kept safe, and people are not worried. At least, I'm not worried. It might lag in tourism when you compare it to other states, but that is one flaw. There are literally thousands of shops, entertainment venues, and fast-food restaurants to keep people happy. New York, you're a winner!
New York in itself is a great state. Sure, the city has a ton of problems, the politics are out of whack, there are a lot of issues with homelessness, and housing can get very expensive. But if you want to experience the better parts of the city, some areas like Rockefeller Plaza and Brooklyn are right up your alley.

Of course, there's more to the state than just the city. Many tourists who want to take a gander at some of the state's natural beauty flock to upstate NY to experience various outdoor activities. I went to the Hudson Valley part of the state and it felt like home. It's all clean. The small towns have charm, as they have some British influences. The people are just wonderful. And the farm-fresh cuisine is really tasty.

Other places in upstate, like the Finger Lakes and the Adirondacks, are great as well. New York is one of the best northeastern states to visit, in my opinion.
3
Florida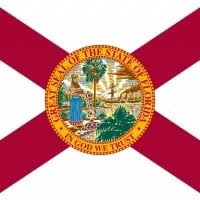 Florida is a state located in the southeastern region of the United States. Florida is the southeasternmost U.S. state, with the Atlantic on one side and the Gulf of Mexico on the other.
It is the last state for earthquake risk. There are no volcanoes, no tornadoes, just a hurricane now and then. So, it is one of the best states for natural disasters. The weather is good all year round, it has the best roads in perfect condition, and it's a peninsula so you have beaches everywhere.

It's fun. You have Walt Disney World and the Orlando Magic (NBA) in Orlando. Miami is great, with sports teams in the NBA, NFL, MLB, and NHL. You have South Beach across the bridge and the Keys to the south, as well as the Everglades. It's not the most expensive state to live in, and there's no state income tax. Miami has great and modern architecture, culture, and good food. In my opinion, it is the best state to live in and visit.
Sure, it has its flaws like every state, but it's an amazing place to live. I'm a Floridian, and we have some of the nicest people here. They are funny, kind, and friendly! We have many resorts, beaches, hotels, and fun places to go. It's kid-friendly, and there are a lot of police officers around for our safety. It's not the most dangerous place.

We do get tornadoes and hurricanes sometimes, but we're always prepared! In Tampa Bay, where I live, we've almost never experienced natural disasters, although we have had tropical storms. I'm only a teenager as I write this, and a young one at that, so take my word for it. The people here are cool and free!

Florida is probably the best state when it comes to relaxing. It's a retirement state, so it's very peaceful. We have great architecture, diverse cultures, and delicious food. If you're religious, there are many churches and other places to visit. There are even some really large grave sites you can visit. In my opinion, it's the best state in the United States of America to live in, or to visit. The population is quite great!
4
Texas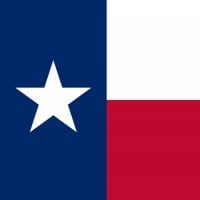 Texas is a state in the Southern USA. It is the second largest by area and population. Its largest city is Houston.
Ah, Texas. By far the best state - not to brag, but the weather is nicer and definitely more interesting than in other states. That's mostly because of the immense size and diverse biomes of the state. The people are very friendly, friendlier than most.

The food is great. For example, I could drive down the street and get some of the best steak you've ever had or the best Tex-Mex you've ever had. The economy is booming and has been for the past thirty years! And not to mention the immense state pride. You could fly 100 Texas flags in your yard and no one would bat an eye. That's what I love about this great state. And it deserves to be none less than #1.
Texas deserves the number 1 spot. We have good food, pretty girls, and conservative people, among other things. I'm not saying everyone in California or New York is bad, but many of them are pot heads and unemployed. Other states brag about having beaches, but you can go to Galveston or South Padre Island in Texas. Additionally, we are the only state that has the right to raise our flag as high as the American flag, which speaks to our unique status. Texas represents true American values like helping our neighbors and more. We can all be one nation under God together, but we should consider distancing ourselves from liberal powerhouses like New York and California.
5
Hawaii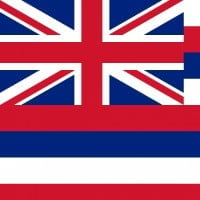 Hawaii is the 50th and most recent state of the United States of America, receiving statehood on August 21, 1959.
Hawaii is a go-to place if you like urbanized beaches and adequate landscapes, but if you've lived there your whole life, you know the cons of the state. I may have been taught to be kind-hearted in Hawaii, but the traffic can deteriorate one's patience by a long shot. If you can't handle racist jokes adequately, then it's a bad idea to go to Hawaii. If you have the patience, kindness, money, and ability to take racist jokes lightly, then it's an undoubtedly good place to visit.
I have only been to the Big Island once for just a week, but I think this is the coolest state. I think it's so cool that I am considering living there. A minimum of 75 degrees every day. From what I hear, it does not get over 90 degrees there either, so it's just a nice temperature all year round. Beautiful beaches, beautiful mountains, beautiful ocean, beautiful blue skies - what's not to love besides the high cost of things over there?
6
Colorado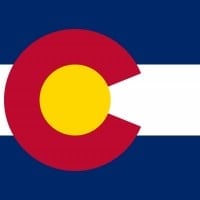 Colorado is a state in the United States encompassing most of the Southern Rocky Mountains as well as the northeastern portion of the Colorado Plateau and the western edge of the Great Plains.
Colorado is a gem, one of the most beautiful places in the world. If you like big cities, Denver has everything you need. However, it's the rest of the state that truly defines Colorado. The state boasts huge, geologically diverse mountains covered in lush forests and rivers. Activities like fishing and rafting are incredible, as are hiking and climbing.

In addition to mountains, the state has deep canyons, massive sand dunes, large lakes, red rock formations, and deserts. The weather is also exceptional, featuring all four seasons and abundant sunshine throughout the year. Colorado is truly a beautiful and vastly underrated place.
Colorado should be in the top 3 along with Hawaii and California, but Cali has way too many people and is too expensive. Florida is nice, but too hot and humid. Texas, although I like your politics, has a boring landscape and is also too humid. New York? Why is New York in the top 10? Sure, Manhattan is nice to visit once, but it smells, is too crowded, and has high taxes due to its liberal leanings.

That leaves Colorado - perfect climate, great people, tons and tons of activities. It's the healthiest state in the country, has sun 300 days a year, is one of the best microbrew hubs in the country, and offers great nightlife. But shh, we don't want the word to get out that Colorado is the best.
7
Washington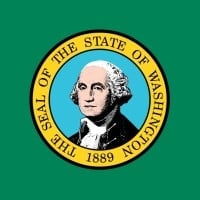 Washington is a state in the Pacific Northwest region of the United States located north of Oregon, west of Idaho, and south of the Canadian province of British Columbia on the coast of the Pacific Ocean. It is the only state named after a president.
I live here and take great pride in it. I don't think a lot of people see the true natural beauty of it. It's full of fresh air, rivers, and a mixture of almost every terrain, which is pretty uncommon for the US.

Yeah, we don't have the bright, sunny, white-sand beaches of California or Florida, but we have other special qualities. We're pretty open-minded about things, we're accepting, and to me, pretty cool. We have the Cascades, Olympics, Mt. Rainier, Mt. St. Helens, and Mt. Baker, three of the most famous mountains/volcanoes around here. We've got a lot of trees, lakes, rivers, and mountains.

I love it here. I wish more people liked Washington as much as I do. But I cannot control them. It's their decision. But it's still something I wish.
Unlike California, I love this state. In my opinion, Washington is the true jewel of all states. The trees are just beautiful, the weather is fantastic, and the Cascades are awe-inspiring. There are not too many people. The lakes are amazing.

And I have family in Washington: my cousins who are my age, aunts, uncles, and so much more. Not only that, but this state is my mom's real home. If I could move anywhere, it would be to the Sierra Nevada mountains or Washington. And last but not least, my mom is a huge Seahawks fan. Go Washington!
8
Massachusetts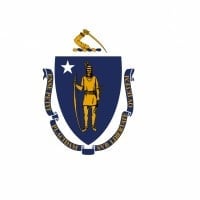 Massachusetts, officially the Commonwealth of Massachusetts, is the most populous state in the New England part of the northeastern region of the United States.
Born and raised in Boston, I can say that Massachusetts is the epicenter of United States history, education, and medical research. It has the highest density of hospitals and colleges in the Boston-Cambridge area. The state is also home to four historic sports teams: the Red Sox, Bruins, Celtics, and Patriots. The oldest among them plays in arguably the greatest stadium in America, Fenway Park.

Massachusetts offers a great combination of city life in Eastern Mass and country landscapes in Western Mass.
Massachusetts is a beautiful state with great parks. My favorite part about it is the national seashore. The weather is great in the summer, and the beaches are wonderful. Going boating was the experience of a lifetime. You have to try it.

I live in Ohio, so it was fun to visit. I hope you take my advice and check it out. Don't forget about the Celtics, Bruins, and Boston Red Sox. There are so many things to do and check out. It's also a nice place to get a summer house. Have fun!
9
Pennsylvania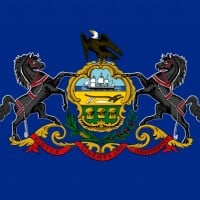 Pennsylvania, officially the Commonwealth of Pennsylvania, is a state located in the northern and Mid-Atlantic regions of the United States.
Pennsylvania is my favorite U.S. state, without a doubt. To anyone who lives in Pennsylvania, you're lucky you don't live in a subpar southern state like me. Living up north would be awesome, but nope, I live in the terrible state known for the worst music genre ever: Tennessee.
The Keystone State has been home to the nation's capital (Philadelphia six times, Lancaster, & York), the birthplace of the nation, the first true state for religious freedom, and the first place of protest against slavery in the U.S.A. Some of the biggest manufacturers reside in the state (U.S. Steel, Heinz, Hershey). It is also home to many of the country's first and/or oldest institutions, such as a bank, fire department, university, art museum, zoo, library system, and medical school, among many others. The geographical makeup of the state is also very diverse, as are the people and animals that inhabit it. Pennsylvania is indeed a very underrated state.
10
Virginia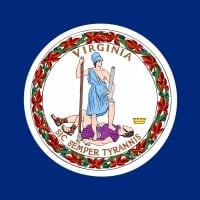 Virginia, officially the Commonwealth of Virginia, is a state located in the South Atlantic region of the United States.
I have lived in VA my whole life and have been to most states in the US. Although places like Florida and California are great vacation spots, I think Virginia is the best for living. It has all four seasons, beautiful landforms and views, and no state can beat its historical landmarks. Virginia is also an amazing spot for families, kids, and pets.

Virginia has something for everyone: oceans, bays, lakes, rivers, mountains, and gorgeous rolling valleys. Although Virginia has the top three richest counties in the country (Loudoun, Fairfax, and Great Falls), which are very expensive, it is so worth it with all the great things that come with living in Virginia. This is just my opinion. Don't get me wrong. I have many favorite states in the US for vacationing, but I just think Virginia is the best for living.
I think this should be above Washington state because this is the state our country was basically founded on. Where Jamestown and Yorktown are, Virginia is a state that you can't beat. From the beaches, state parks, and lush farmlands, Virginia has a mix of everything. From the city feel of Downtown Virginia to the lush rolling farmlands of Pungo, Virginia also has many beaches, the most popular one being the Ocean Front boardwalk, home of the giant Neptune statue.

I grew up in Virginia, and I absolutely love it here. There is also so much to do in Virginia, from Busch Gardens and Kings Dominion to the Aquarium and the wonderful water park known as Ocean Breeze. We also have wonderful bays and islands (not the Bermuda Triangle). Additionally, we have amazing campgrounds and ski slopes in Northern Virginia. Wintergreen is one of our famous ski attractions that is a year-round success.
The Contenders
11
North Carolina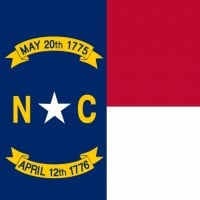 North Carolina is a state in the southeastern region of the United States. The state borders South Carolina and Georgia to the south, Tennessee to the west, Virginia to the north, and the Atlantic Ocean to the east.
When you live here, you can go to the beach on Friday and go hiking and camping in the mountains the next day. We have great people and food. In terms of education, we have some of the top contenders, and our school teams are just outright amazing.

We offer beautiful scenery for those who love nature, as well as downright gorgeous towns and cities. We have one of the largest military bases in the country, which provides a sense of security that many other states can't compete with. We have battlefields that demonstrate our willingness to stand for what we believe in, and landmarks that showcase our state's ingenuity and creativity. We are also where NASCAR racing truly sprang its roots. We are a state that holds hard work and dedication to heart. I don't care what others say. We are better than any other state.
North Carolina holds something very special in my heart. The people, the seasons, the mountains, the coast, the big cities, and the countryside - North Carolina is truly special, and a different breed of people live there. There's so much compassion and caring among the residents.

I moved to Florida three months ago from the heart of North Carolina, and I have regretted it immensely. North Carolina is one of America's most underrated states. There's so much beauty and an abundance of sweet people. Everything is so affordable, from building and buying homes to renting and jobs. I have so much love for my home state and miss it dearly.
12
Ohio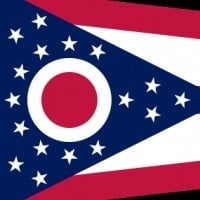 Ohio is a state in the midwestern region of the United States. Ohio is the 34th largest by area, the 7th most populous, and the 10th most densely populated of the 50 United States.
The state has perfect weather to offer those who have experienced harsh winters in Northern Europe, dust in the deserts of the Persian Gulf, and high levels of humidity in summertime in Istanbul. The green landscape, accompanied by birds singing along the way, will absolutely make your day.

If you are an art lover, Cincy is the place to be in terms of the number of museums it has. There is always a good chance of exploring world culture in summer festivals. Moreover, you can take a journey back in time at the Medieval Festival in the fall. If you want to socialize, there are plenty of bars to choose from where you can mingle with the nice and friendly people of the city.
So much fun here! People think the winters are bad, but the harsh winters just give us something to look forward to: the hot summer! We have beautiful summers, always around 70-80 degrees (sometimes even 90!). It's not too hot, unlike California where you're dying because it's 110 degrees every day! Talk about stinky, sweaty people, you know?

The lake is beautiful! I mean, think about it. A lot of states have an ocean, but only a couple of states and Canada have a Great Lake. That's where we get all our fresh water, while people from California rely on aquifers that will one day dry up. It's like an unending water supply!

We have Cedar Point, Put-in-Bay, beaches, Rock and Roll Hall of Fame, Football Hall of Fame, delicious food, great colleges, and no major bad weather at all (no hurricanes, tornadoes, earthquakes, tsunamis, or floods). We have five major sports teams (Cleveland Indians, Cincinnati Reds, Cleveland Cavaliers, Cleveland Browns, Cincinnati Bengals), and even some hockey teams! Plus, we have Kalahari, Great Wolf Lodge, some really old historic buildings, haunted houses, jobs for everyone, and just really nice people!

Additionally, not many people know about Ohio and its greatness, so it's not crowded here. In contrast, in New York, California, and Florida, it can take hours to drive from one street to another because of traffic. Here, it takes 5 minutes. (By the way, I live in Cleveland.) It's just a wonderful community, and the people are great!

Ohio really should be in the top ten. It's the same as New York, just without the famous people and stuff. (New York has the same weather as us. Sorry to break it to you.) Anyway, I love Ohio, and I will NEVER move. It's perfect here!
13
Tennessee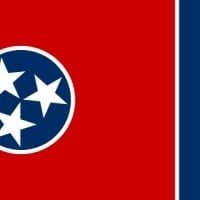 Tennessee is a state located in the southeastern United States. Tennessee is the 36th largest and the 17th most populous of the 50 United States.
Tennessee is really a beautiful state. There are eight states that border Tennessee, and it seems like Tennessee has a little of each state within it. The Smoky Mountains are in the east, Nashville, known as the "music state," is there too, and Memphis has the Mississippi River and jazz, among many other things throughout the state. It is beautiful!
Tennessee is a wonderful place to live. It snows just a bit during the winter. I used to live in Tennessee, but now I'm in Florida. It's not so fun here. It's way too hot. I've lived in Florida for nine years. Don't ask. I'm a child. I really miss Tennessee, my birthplace.
I moved to Tennessee from Wyoming, and I couldn't imagine being anywhere else. The countryside is beautiful, there's tons of entertainment, and there are great traditions. I love Tennessee and will always live here in the South. Good ol' Rocky Top, home sweet home to me.
14
Maine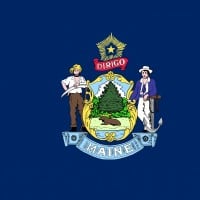 Maine is located in the New England region of the northeastern United States. Known for its rugged coastline, it is the easternmost state in the contiguous U.S. Its capital is Augusta, while its largest city is Portland. Maine is famous for its maritime history, as well as its seafood cuisine, particularly lobster and clams. The state's economy also relies on tourism, especially in natural areas like... read more
Growing up in Maine and visiting all the states in New England, I can safely say that Maine is one of a kind. We are the vacation state, we are the lobstah state, and we sure as heck are welcoming people. Maine's scenery is so beautiful that there's not a spot where you won't see some beautiful natural masterpiece. There are tons of lakes, and they are beautiful.

We may not have many large cities, but we have Portland and Bangor, which are huge, fantastic cities. We also have beautiful small towns and cities like Old Town and Orono. We have everything here. Maine is one of a kind, and that's that.
As someone who lives in Maine, I can easily say that Maine is a great state. It has a low crime rate, quiet and peaceful neighborhoods up north, great scenery, and is a great tourist site. If you visit Maine, I recommend you explore the entire state and do some sightseeing. Don't forget to buy a bottle of Moxie, a soda only sold in Maine. You'll have a 50/50 chance of liking it, though. The only downside for me is the winter and snowfall, which can occur even in April.
15
Illinois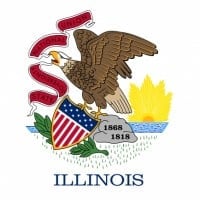 Illinois is a state in the midwestern region of the United States. It is the 5th most populous state and 25th largest state in terms of land area, and is often noted as a microcosm of the entire country.
I have lived in Illinois my entire life, and more specifically, in Chicago. Usually, when people say where they're from, they mention a certain state. However, Chicagoans say they are from Chicago. Chicago has several different nicknames, such as the city of broad shoulders, although it's worth noting that Chicago is not the original birthplace of rap. The Windy City is the most well-known nickname, which comes from the weather. Chicago is very diverse and boasts many different cool buildings and landmarks. For these various reasons, and the fact that it is one of the most popular cities in the U.S., Chicago is even on the world map. If you make a trip to Illinois, Chi-town is the place to be!
Illinois is the best state mainly because it has one of the largest farming industries in the U.S., alongside Nebraska. Illinois was the first state to ratify the 13th Amendment, which abolished slavery. It is also a leading producer of corn, soybeans, and swine. The state houses more than 74,600 farms, averaging 357 acres each. With a vast variety of soils, you can grow and plant many types of crops.

Presidents such as Abraham Lincoln, Ronald Reagan, and Ulysses S. Grant all hailed from Illinois. Lastly, if you are interested in finance, Illinois should be your number one pick.
16
Minnesota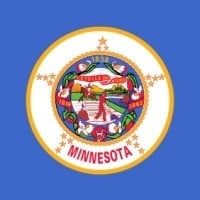 Minnesota is a state in the Midwestern United States. Minnesota was admitted as the 32nd state on May 11, 1858, created from the eastern half of the Minnesota Territory.
We can have just as much fun up north as down south. Minnesota is so beautiful with all the farms, the lakes, and the Mississippi - no one can top that. I don't think anyone would even want to live in California. Sure, it's warm, but wouldn't you miss having snow and wood stoves instead of a heater? I know I would.

I bet some people down south couldn't survive a week outside in the winter time in Minnesota. Nobody realizes how fun living here can be. This year, there was still snow in April. Wow! Sometimes the winters can be long here. Now, I hope you've changed your mind about Minnesota.
I love Minnesota! It's a great state to live in. You can do pretty much anything. The Mall of America is really huge!

There's a Nickelodeon-themed amusement park that has a ton of rides. The mall also features a One Direction Store, American Girl Doll Store, and Sea Life. Most people think that Minnesotans talk funny, but to be honest, I've never heard anyone with a Minnesotan accent in my life.

Minnesota can get really hot in the summer and really cold in the winter. In the year 2013, spring came in March for a week and then left, so we had a really long winter that lasted until the end of April. We have a lot of lakes, and in my opinion, they're more enjoyable than the ocean. Almost anywhere you go in Minnesota, you'll most likely drive around a lake.

We have more shoreline than Florida, California, and Hawaii combined. Also, Valley Fair is a great amusement park and the largest one in the Upper Midwest. It's located in Shakopee, Minnesota. If you're looking for a place to vacation, come to Minnesota! It's a great place to be!
17
Arizona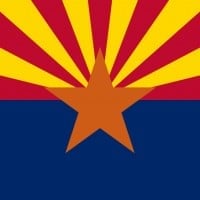 Arizona is a U.S. state in the southwestern region of the United States. It is also part of the Western and the Mountain states.
I live in Bisbee, Arizona, and I wouldn't trade it for anything! Bisbee is an incredibly fun and amazing place to live, filled with happy, friendly people. Arizona is a safe state with no major weather problems. It's a good place for gardening. Just apply water, and roses, grapes, nuts, and most fruit trees will all grow well. The dry air promotes healthy living, and taxes are low, depending on the location.

There are many wonderful hiking areas in beautiful mountain parks. Rain every day during the summer cools everything off. The warm, sunny winters are like a long, cool spring, and chilly winter nights make sitting by a cozy fire the best. Plus, it's great weather for sleeping.
I grew up in good ol' AZ. The Grand Canyon, Arizona Mills, Rawhide, all the water parks, Flagstaff, Lake Havasu, London Bridge, Camelback Mountain! One of the most beautiful states out there! You've got amazing weather all year round. Although summers are extremely hot, it means swimming all day.

The only negative is that in the summer, it's monsoon season, but it's actually quite exciting! There are tons of water parks to go to! The sunsets are spectacular! In the winter, you can go up north to the mountains in Flagstaff to go skiing! You've also got the Grand Canyon, one of the 7 wonders of the world!

The desert is also amazingly beautiful. Phoenix is centered in a valley, and on the outskirts, you have hundreds of miles of desert. Mountains, cactuses, coyotes. There are tons of Wild West/Ghost town-themed towns to visit for attractions. There's also no other state where it can be 115 in the valley and 70 up north. It's just freakin' beautiful!
18
Michigan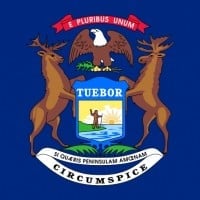 Michigan's economy underwent a transformation at the turn of the 20th century. Many individuals, including Ransom E. Olds, John and Horace Dodge, Henry Leland, David Dunbar Buick, Henry Joy, Charles King, and Henry Ford, provided the concentration of engineering know-how and technological enthusiasm to develop the automotive industry. Ford's development of the moving assembly line in Highland Park marked a new era in transportation. Like the steamship and railroad, mass production of automobiles was a far-reaching development. More than the forms of public transportation, the affordable automobile transformed private life. Automobile production became the major industry of Detroit and Michigan, and permanently altered the socioeconomic life of the United States and much of the world.
Grand Rapids, the second-largest city in Michigan, also became an important center of manufacturing. Since 1838, the city has been noted for its furniture industry. In the 21st century, it is home to five of the world's leading office furniture companies. Grand Rapids is home to a number of major companies, including Steelcase, Amway, and Meijer. It is also an important center for GE Aviation Systems.
19
New Hampshire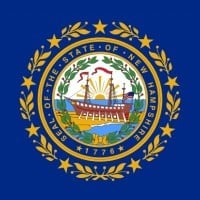 This state is amazing. It should be higher on the list, but it gets overlooked for trivial reasons like "politics" and "property taxes." Wonderful hiking, mountains, fishing, and winter activities like skiing and snowmobiling are available. There are great schools and job opportunities too. If you love a calm, relaxing life with uncrowded amenities and opportunities, this is a great place for you.
I love this state! I drove more than three hours from my house to spend one night in a Nashua hotel, and it was an amazing experience. I did more in that one weekend than I did in the entire year of 2014. It felt like an adventure and was worth every second and every bit of energy I used, because it was that awesome. It has so much to do, especially in winter. You can go skiing or snowboarding, which I do all the time. I would move here if I got the chance.
This is the best state to do anything, from swimming to hiking, and even some city stuff. It is really tucked away but is a little more densely populated than Maine. We are nicer than we get credit for.
20
Vermont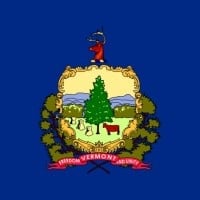 Four distinct and gorgeous seasons, a laid-back attitude, fantastic maple syrup, quaint and rustic settings, a small population spread out among cute historic towns and villages - Vermont is clean and one of the most eco-friendly and aware spots in the country. The people are generally very accepting of everyone, and the state is a wonderful place to raise kids and have a family. Crime is quite low compared to other states, the school systems are top-ranked, and Vermont is consistently ranked as the smartest state in the country. The environment is fantastic! I am a huge fan of Vermont!
I simply cannot think of a single downside. No crime, beautiful nature, a good economy, and civil liberties galore. I think the likes of Washington and Franklin, the great men who built this nation, would be impressed with Vermont.
I'm from NY, and four years ago, I went to Burlington for my cousin's wedding. It was the best place ever! The mountains are incredible, and the extra-long winters are perfect for a snowboarder like me. I even drove over two hours there and back in one day just to visit, and it was totally worth it. Vermont is also ranked #2 on the U.S. Peace Index, so I definitely belong here.
21
Maryland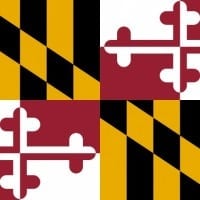 Maryland is a state located in the Mid-Atlantic region of the United States, bordering Virginia, West Virginia, Pennsylvania, Delaware, and Washington, D.C.
I grew up in Maryland for the majority of my life, and I have found it to be one of the most enjoyable experiences I've ever had. As many have already said, each of the four seasons is distinct and well-defined. They do vary depending on your location within the state, but in general, here are the seasons of Maryland:

Spring - Spring is quite windy and still fairly chilly. The remnants of winter are still present, and it's not uncommon to see someone out in spring weather wearing heavy layers. Toward the end of the season, however, it can turn almost as warm as summer. Rain is also a very prominent feature of spring, as it is in all seasons in Maryland.

Summer - Humidity is a consistent factor in all of Maryland's seasons. Unlike in California, where summer is dry and can become increasingly hot, with wildfires being almost common, Maryland's summer features thunder and lightning. Are you looking for a place where you're drenched in lukewarm rain while thunder crackles in the background? A place where the air is thick from humidity and rain, where unexpected changes in temperature occur almost every day, and where I once experienced hail in July? Yeah, Maryland is that unpredictable. It can't decide which season it is half the time.

Autumn - This is, by far, my absolute favorite season in Maryland. Yes, rain is still present, but now it's actually cold. The air is brisk, and the spring breeze returns. If you haven't guessed, I love cold, wet weather. Crazy, right? Looking at you, Cali! The leaves on the trees turn all shades of warm colors, creating a beautiful display of foliage at every corner. Scarlet, gold, amber, chartreuse, tangerine, plain old red, maple, pumpkin - wait, pumpkin! Pumpkin patches, pumpkin pies, pumpkin air fresheners - PUMPKIN. It's fantastic.

Winter - Winter is one of the more intense seasons, right alongside summer. Snowfall can range from several inches to a full-blown blizzard. Regardless, the temperatures are... more
22
Alaska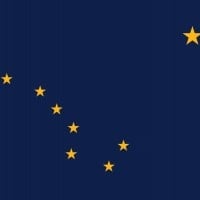 Alaska is a U.S. state situated in the northwest extremity of the Americas. The Canadian administrative divisions of British Columbia and Yukon border the state to the east; it has a maritime border with Russia to the west across the Bering Strait.
Alaska is amazing, and I lived there for four years. I would move back to live there for the rest of my life. You are freer there to do whatever kind of activities you enjoy. There's more fun to be had, both in the summer and especially in the winter.

The animals there are cooler and better than in other states, and there's a wider variety of animals and wildlife. You also have the Northern Lights and really cold winters, which are a lot of fun.
There might not be as wide a variety of things to do there as in Texas and California, but that doesn't mean it's not a great state! Alaska boasts the most beautiful natural environment of any U.S. state. We have everything from cougars to Arctic foxes, grizzly bears, moose, seals, and even polar bears! Did you hear that? Let me rephrase it: POLAR BEARS! Oh, and did I mention the Northern Lights? Despite having all of this natural beauty, we still have cities like Anchorage. Alaska is my favorite U.S. state by far. (I'm not saying I don't like any other state. Alaska is just my favorite.)
23
Oregon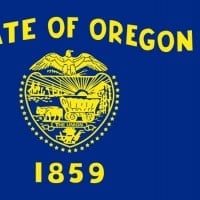 Oregon is a state in the Pacific Northwest region of the United States. Oregon is bordered on the west by the Pacific Ocean, on the north by Washington, on the south by California, on the east by Idaho, and on the southeast by Nevada.
I have lived in Oregon all my life, and let me just say, it is not only the best geographically, but also socially. Every time I have moved - even in strange areas - my neighbors and the people I've met have been amazing! They're nice and always know the balance between humor and seriousness.

But we can't talk about Oregon without mentioning Mt. Hood! I have skied down Mt. Hood many times. Just looking at the mountain itself is relaxing, let alone skiing down it! I thought Oregon would be higher up on this list. I guess voters haven't visited this great state. Bye now!
Best state hands down. I've lived here all my life, and the scenery is beautiful pretty much everywhere you go. It has the perfect balance of country and city. The coast is great, and the food is too! There's a lot to do. Mount Hood is beautiful, as are all the other mountains. There are lots of trees and greenery. This state should be in the top five, at least.
24
Georgia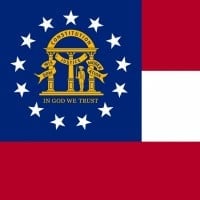 Georgia is a state located in the southeastern United States. It was established in 1732, the last of the original Thirteen Colonies.
Georgia never receives the credit it deserves! We are home to Coca-Cola, which is America's favorite drink, if not the world's. Delta's hub is in Atlanta, and that airport isn't the busiest for no reason. What cracks me up is how people claim Florida is so much better. Yet everyone forgets that unless you've won the lottery or can afford it, you won't be going to the beach or all the "great attractions" every day. Florida may be perfect for a vacation, but for living? Not so much. Not to mention their controversial laws - do the names Zimmerman and Casey Anthony ring a bell?

Additionally, Georgia has its own beaches. They might not be as renowned as those in Florida or California, but a beach is a beach, right? Notable figures like the Carnegies, Rockefellers, and Vanderbilts also thought our beaches were special. We have Atlanta, often considered the capital of the South and even dubbed the Hollywood of the South. We boast some of the most beautiful mountains - the Appalachian Mountains, to be exact. And let's not forget our "Little Grand Canyon," Providence Canyon State Park. While we may not be California, we share more similarities with it than with Florida. So don't let Hollywood fool you. If Florida were really so great, half the state wouldn't be moving to Georgia!
25
Utah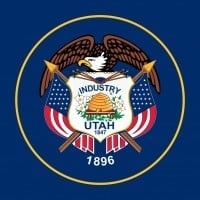 Utah is a state in the western United States. It became the 45th state admitted to the Union on January 4, 1896. Utah is the 13th-largest, the 31st-most populous, and the 10th-least-densely populated of the 50 United States.
The people are good out here. Overall, it has everything within driving distance. Snow, rivers, lakes, hunting, and lots of work opportunities. I've been here for two years and am now running my own business. It's hard work, but it's working out. Salt Lake City has many things to see, and everything around it is unbelievable. Come see for yourself. This place is great.
I was born at TMC in Arizona, but then my dad got a job in SLC as a manager for the hospital. My brother, my dad, my mom, and I have been here for a while. This house is as old as I am. We moved here when I was 0.75 years old, and we were the first to move into this newly built house in the small town of Kaysville.

There is so much to do here: lots of winter snow and miles and miles of mountains. I've adapted to the land, knowing that the Wasatch range is to the west, the Mexican Range is to the east, and the Denver mountain range is to the south. Best state ever.
Fastest-growing state for a couple of years now, with some of the fastest-growing cities in the country: Salt Lake City, West Jordan, Saint George, Lehi, and Sandy. This is also one of the best states to visit, whether you prefer snow or warm weather, mountains, or the Great Salt Lake, which is the 6th largest body of water in the country. So many places to visit.
PSearch List