Top Ten Most Popular U.S. States
The Top Ten
1
California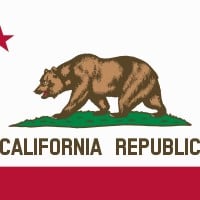 California is a state in the Southwestern United States. With 39.6 million residents across a total area of about 163,696 square miles (423,970 square kilometers), California is the most populous U.S. state and the third-largest by area. The state capital is Sacramento, and the largest city is Los Angeles.
Best state in the US, we got everything. It gets so much hate because of jealousy. So what if it's liberal, California still has more than all the other states
I'm from California and to me I love my state. While I do agree we might be very expensive and we may have a lot of crime, but won't any other state or country have problem too. I tell you all the places we have Universal Studios, Great America, Redwood Wine and many other destinations. North, Central, and South California are so different and diverse they feel like three separate states. Unlike most states who split up we haven't yet, so we are discussing about separating this state, but unlike most states we rather try to keep our state whole and not make it into separate states. We have everything in each region and area, we have a lot of great universities and teams. While most other states might have only snow most of the time like New York, or just a desert like Texas, or just simply a forest like Maine our state have everything you can think of. Oh and one more thing you won't see alligators, crocodiles, snakes and other dangerous creatures on the streets like Florida have.
Ecologically diverse with varying climates. We have desert, snow capped mountains, temperate regions, beautiful valley, awesome beaches and incredible weather year round. Did I mention you can visit all these types of climates on the same day. Beach to snowboarding. Desert to beach... you get the point. We feed most of the United States also. Wait. Did I mention we have Silicon Valley and 6th largest economy in the world. Don't forget Hollywood! Yes we have varying types of people and others may not like them but it is what it is. No! We are not all some crazy liberals. There are all types of political preferences ranging from left to right.
I live in Los Angles, California. I was born in Western Cali and moved here about 2 years ago, it's beautiful. No, it's not what everyone says it is, but it's amazing. The best state with the best weather. I was never a beach girl, but the beaches are beautiful and an amazing experience. The city life is good, I live downtown which is my favorite, I personally don't like Hollywood and downtown is my spot and home. I am currently 20 year old. I turn 21 in a couple of months, and I would say one thing I would take back is moving with my family first and really checking out the city. The city is not just a TYPICAL city, it's beautiful. If you are wanting to come and visit this amazing place, you should. I would suggest to not get caught it tourist traps (Hollywood Blvd, Hollywood sign, etc) I would say have a little bit of a plan/ things you want to do here, but not to much. We are very laid back, so come with that mindset. All in all, I love my home bad wouldn't train it for the world. ...more
2
Florida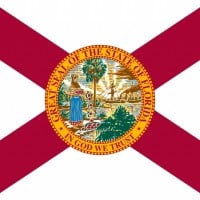 Florida is a state located in the southeastern region of the United States. Florida is the southeasternmost U.S. state, with the Atlantic on one side and the Gulf of Mexico on the other.
It is the las state for earthquake risk, there is no volcanos, no tornados; just a hurricane now and then, so it is one of the best state for natural disaster. There is a good weather all year round, it has the best roads with perfect conditions, it is a peninsula so you have beaches everywhere. It's fun, you have Walt Disney World and the Orlando Magic (NBA) in Orlando, Miami is great with sport teams in NBA, NFL, MLB and NHL; and you have South Beach crossing the bridge and the Keys near south, there is also the Everglades. It is not the most expensive state to live in and there is no state income tax. Miami have great and modern architecture, culture and good food... In my opinio it is the best state to live and to visit.
Sure it has it flaws, like every state, but it's an amazing place to live. I'm a Floridian, and it has some of the nicest people there. They are funny, kind, and friendly! We have many resorts, beaches, hotels, and fun places to go! It's kid friendly, there are a lot of police there for our safety, and it's not the most dangerous place. It has tornadoes and hurricanes sometimes, but we're always prepared! Where I live, Tampa Bay, it almost never has gotten natural disasters. It's had tropical storms, though. I'm only a teenager when writing this, and a young one at that, so I'd take my word for it. The people there are cool and free! It's probably the best state when it comes to relaxing. It's a retirement state, so it's very peaceful. We have great architecture, cultures, and food. If you're religious, there are many churches and places to visit. There are even some really big grave sites you can visit. In my opinion, it is the best state in the United States of America to live in or ...more
Beautiful place with beautiful beaches. Can't beat gulf coast beaches like Siesta Key with warm water and that perfect white sand. The people vary--there are a lot of really cool and laid back people (mostly the locals), but you do get some really bitter old snowbirds and some crazy spring breakers. Being in Florida during the off season when it's just the cool locals and it isn't too crowded and you pretty much have the beautiful beach all to yourself...there's nothing like it. Plus Florida has Disney World, which is pretty much the most awesome place in America. Great state!
Florida is a wonderful travel destination in the fall or winter, for the theme parks. But you couldn't pay me to live there. The humidity and storms are horrible. A lot of its residents are either rednecks or the elderly. The school system is absolutely horrifying. People in Florida also can't drive. As for the person who said perfect roads with perfect conditions...you have got to be sarcastic. A lot of the beaches are taken up by tourists, and a lot are littered (this is not true for all the beaches in the state). Florida is a place I like to travel, not to live.
3
New York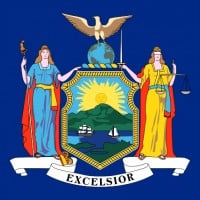 New York is a state located in the Mid-Atlantic Region. New York was one of the original thirteen colonies that formed the United States. With an estimated 19.54 million residents in 2018, it is the fourth most populous state. In order to distinguish the state from the city with the same name, it is sometimes referred to as New York State.
NY is really special simply because it hosts one of the world's spectacular tourist spots, NYC! You will definitely feel yourself a world citizen as it is the melting pot of people from all over the world. There's no chance of getting bored in 'the Big Apple' as the city offers way more than what one could expect in terms of social life. You will be amazed by the number of museums and galleries if you are into history and art. Last but not the least, the magnificent view from the Statue of Liberty makes you feel like you are on top of the world!
Forget about downstate NY! It's just a concrete jungle! The rest of the state is amazing! Niagara Falls, Leetchworth State Park, The Adirondack&Catskill Mountains, The Great Lakes, Beaches, Thousands of miles of fruit orchards, hiking, sailing, skiing, ice fishing, snowmobiling, sledding, pond hockey, the fall foliage, thousands of wineries, the finger lakes, Corning glassworks, the Erie Canal, The Buffalo Wing, Bills games, Sabres games, the baseball hall of fame, Fort Niagara, Fort Ticonderoga, Fort Stanwix, Kayaking, Great Hunting&Fishing, Beautiful Lighthouses & a ton more of stuff! I'm a proud New Yorker from upstate and I wouldn't live anywhere else in the world! Just love it!
9/11 victims, you will be missed. All except for the dead terrorists. Some New York highlights: Niagara Falls, Time Square, NYC, Albany, Buffalo, Buffalo Wings, Statue of Liberty, Buffalo Bills, Buffalo Sabres, Buffalo Bisons, Our Lady of Victory Basilica, New York Yankees, New York Knicks, Central Park, Empire State Building, Brooklyn Bridge, High Line, Rockefeller Center, Metropolitan Museum of Art, One World Trade Center, Grand Central Terminal, Museum of Modern Art, the U.S. capitol for a year, Priscilla, Erie Canal, Vanderbilt Mansion. I will continue on a post.
The Big Apple, The City that Never Sleeps, The Empire State whatever you call it New York is the place to be. It is the greatest city in the world and the greatest state in the US. If there was a capital of the world it would be New York. It is the meeting place for the UN and Wall Street is the world's biggest and most prestigious market. We also have the iconic Statue of Liberty a symbol of freedom across the world. We are home to the biggest stores in the world so if you like shopping we are the bomb. It is the place the ball drops every year in Times Square which is another incredible place. That is just Manhattan. Brooklyn obviously has the famous Brooklyn Bridge, the Brooklyn Navy Yard and the amazing Coney Island. Queens is the most diverse place in the world and has the famous unisphere. Bronx is the birthplace of rap and hip hop culture and has the biggest zoo you will ever see. Staten Island is a nice quiet place to live if your into that. Long Island has beautiful homes and ...more
4
Texas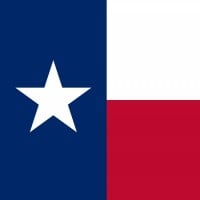 Texas is a state in the Southern USA. It is the second largest by area and population. Its largest city is Houston.
Ah... Texas... By far the best state, not to brag, but, the weather is nicer and definitely more interesting than in other states and that's mostly because of the immense size and diverse biomes of the state. The people are very friendly, friendlier than most. The food is great, for example, I could drive down the street and get some of the best steak you've ever had OR the best Tex-Mex you've ever had. The economy is booming ( and has been for the past thirty years! ). And not to mention the immense state pride, you could fly 100 Texas flags in your yard and no one would bat an eye! That's what I love about this great state. And it deserves to be none less than #1
Texas deserves the number 1 spot. We have good food, pretty girls, Conservative people, etc... I'm not saying everyone in Cali or New York are bad but a lot of them are pot heads and unemployed people too. And the other states brag about having beaches but you can go to Galveston, or South Padre Island. Also we are the only state that has the right to raise our flag as high as the American flag because we are awesome. Texas represents true American values like helping our neighbors, etc... We can all be one nation under God together but you have to forget about the liberal powerhouses like New York and Cali.
Texas is at least 5 states in one! You want to enjoy clear rivers, hills, hippies, weirdos, and scenic nature? Austin and central texas is YOUR texas. You like desolation, scenic deserts, oil wells as far as the eye can see? Settle in west texas. You like good ol southern charm and styles nestled in forrest? Your a east texas texan! Urban sprawl your thing? Texas has many of the largest cities in the US! Beaches, mountains, forests, desert, cities, hills, any terrain you wish. You'll find generally friendly people with a great variety of culture and food. There are good job markets, low taxes...hard to deny that the lone star state offers far more variety and opportunities than any other state.
I've lived in Texas my entire life and would never consider living anywhere else. I've been all over California, NY, Florida and everywhere in between but I still claim Texas as the best state. We might not have the tourist attractions that other states have but so what? When it comes to living in a state, Texas is hands down the best. It has a strong job market, housing and cost of living is always at the top of the list in the United States and it has such a unique landscape when you drive around the state. Don't get me started on the food, that's something I look forward to when I travel. Getting back home to the amazing food. Give me the people, diverse economy, quality of life, food, and over all amazing landscape of Texas any day. Everything truly is bigger and better in the great state of Texas!
5
Washington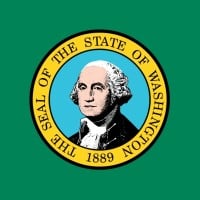 Washington is a state in the Pacific Northwest region of the United States located north of Oregon, west of Idaho, and south of the Canadian province of British Columbia on the coast of the Pacific Ocean. It is the only state named after a president.
I live here, and take great pride in it. I don't think a lot of people see the true natural beauty of it. It's full of fresh air, rivers, and a mixture of almost every terrain, which is pretty uncommon for the US. Yeah, we don't have the bright, sunny, white sand beaches of California or Florida, but we have other special qualities. We're pretty open minded about things, we're accepting, and to me, pretty cool. We have the Cascades, Olympics, Mt. Rainier, Mt. Saint Helen's, and Mt. Baker, three of the most famous mountain/volcanoes around here. We've got a lot of trees, lakes, rivers, mountains. I love it here. I wish more people liked Washington as much as I do. But, I cannot control them. It's their decision. But it's still something I wish.
Unlike California, I love this state. In my opinion, Washington is the true Jewel of all states. The trees are just beautiful, the weather is fantastic, the cascades, there are not too many people. The lakes are amazing. And I have family in Washington. My cousins that are my age, aunts, uncles, so much more. Not only that, but this state is my mom's real home. If I could move anywhere x it would be the Sierra Nevada mountains, or Washington. And last but not least, my mom is a huge Seahawks fan. Go Washington!
There are many beautiful states in the USA, and even though I would not normally vote for my home state ( I currently live in California, another great state to be in), I feel Washington is way underrated. The spectacular scenery, with the water, forests and mountains makes it feel like New Zealand or the Alps or a miniature Alaska(why isn't Alaska on this list? ). The mountains here look bigger and have more glaciers on them than anywhere else in the lower 48, and they are very verdant with spectacular alpine meadows unrivaled anywhere else that I have seen in the mainland US.

Add to that the wonderful seafood, local wine, and the art scene of Seattle and surrounding communities like Port Townsend(not to mention the spectacular backdrop of Mt Rainier and other mountains, and all the water around it that makes it rival San Francisco in scenic beauty). Vancouver B.C. is world famous for its scenery and everything else but Seattle has all that too.

The only thing ...more
Washington is a great state in many ways. Most people are nice, and the weather is pleasant (okay, not if you don't like rain, but I enjoy it due to living here). Washington is also the only state to support every biome including a rainforest! This state produces large statistics in the U.S. agriculture industry, especially in relations to apples. Economically, Washington contributes greatly to the country, hosting a number of largely successful companies.
6
Colorado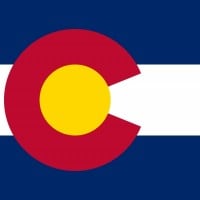 Colorado is a state in the United States encompassing most of the Southern Rocky Mountains as well as the northeastern portion of the Colorado Plateau and the western edge of the Great Plains.
Colorado is a gem, and one of the most beautiful places in the world. If you like big cities there's Denver which has everything you need. However it is the rest of the state that makes Colorado what it is. There are huge beautiful mountains that are geologically diverse and are covered in lush forests and rivers. Fishing and rafting are incredible, as well as the hiking and climbing. In addition to mountains there are deep canyons, huge sand dunes, big lakes, red rock formations, and deserts. The weather is awesome too, with all four seasons and so much sun during all of them. Colorado truly is a beautiful place and vastly underrated.
Should be in the top 3 along with Hawaii and California, but Cali, way too many people and too expensive. Florida is nice, but too hot and humid. Texas, although I like your politics, the landscape is boring and it also is too humid. New York? Why is New York in the top 10? Sure Manhattan is nice to visit once, but it smells, and is too crowded and liberal = high taxes. Which leaves Colorado...perfect climate, great people, tons and tons of activities, healthiest state in the country, sun 300 days a year, one of the best microbrew hubs in the country, great nightlife, but sh...we don't want the word to get out that Colorado is best...
Oh my god... Colorado is one of the best states in the whole country! There is so much to do there! The mountains are the most gorgeous things I have ever seen in my life! I never get tired of seeing the beautiful mountains! Too bad I haven't seen the rest of Colorado. I plan on taking a drive throughout the whole state and seeing all the mountains and famous landmarks, such as Mesa Verde! I live in Johnstown, which is 41 miles northeast of Denver in Weld County, and I absolutely love living there! Lots of nice people, great schooling, and best of all, it is the healthiest state in the nation! I would definitely recommend people move to Colorado and experience the beauty of nature. If you are planning on moving from Illinois, Ohio, New Jersey, New York, or elsewhere, move here! Forget Oregon! The housing prices are getting too expensive, and I don't understand why it is the top moving destination in America! Colorado should be the top moving destination in our country! I am proud to ...more
Colorado really is a state that used to be forgotten, but really is a pretty nice place. You have pretty much an amazing view in 99% of the state if you just turn around. Throughout the year you pretty much have weather for everyone, an escape from the heat at the coasts and a warmer time for those from the Northern states. I honestly don't understand why almost everyone forgets Colorado, because really it has a deep and interesting history, but also big potential in the future. Skiing is simply amazing and there is so many places to go visit, especially Estes Park, the ice cream there is the best I've ever had. There is even a bonus for perfectionists, it's a rectangle! (which has helped me through the years of growing up there in my very perfectionist nature) It also has something in nature that is every color of the rainbow, red for the rocks, orange for the sunset, yellow for the flowers, green for the forests and plains, blue for the sky and purple for the mountains. Colorado is ...more
7
Hawaii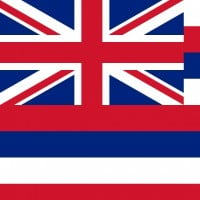 Hawaii is the 50th and most recent state of the United States of America, receiving statehood on August 21, 1959.
Hawaii is a go-to place if you like urbanized beaches and adequate landscape, but if you lived there your whole life... you know the cons of the state. I may be taught to be kindhearted in Hawaii, but the traffic can deteriorate patience by a long shot. If you can't take racism jokes adequately, then it's a bad idea to go to Hawaii. If you have the patience, kindness, and money (also ability to take racism jokes lightly) to hang around Hawaii, then it's an undoubted to visit place.
I have only been to the big island once for just a week but I think this is the coolest state. I think it's so cool that I am considering living there. Minimum of 75 degrees everyday. From what I hear it does not get over 90 there either so it is just a nice temperature all year round. Beautiful beaches beautiful mountains beautiful ocean beautiful blue skies whats no to love besides the high cost of things over there?
The only two cons I can think of are the somewhat frequent bad weather involving typhoons, and the history of Hawaii (not a pretty one).

But apart from that, Hawaii is unique and beautiful as a state. From the Garden Isle of Kauai with its canyons and beautiful beaches, to the urban neighbourhoods of Honolulu on Oahu with beautiful nature right outside of it and Diamond Head...Hawaii is not just a vacation spot. It's a beautiful island chain!
As a lifelong resident, Hawaii isn't just a "great vacation spot", it is honestly the most beautiful and best place to live. After visiting many states across the continent, no population of residents ever came close creating the supportive and happy atmosphere felt in Hawaii. As a kid, I, along with everyone I know, was taught to appreciate everything and everyone. Everyone is nice and doesn't mind taking the time to help and listen to a neighbor or stranger. I have met people from the other "nicer" states in the U.S., and their level of kindness has not even come close to the kindness I have encountered in the islands. Along with being hospitable, the people here are very exotic and beautiful (which is definitely not a bad thing at the beach).

Not only does Hawaii create a great atmosphere, but it is home to the most beautiful scenery and landscapes I have ever come across. Not only do the Ko'oalu and Waimea Canyons have deep valleys that are filled with a variety of lush ...more
8
North Carolina
North Carolina is a state in the southeastern region of the United States. The state borders South Carolina and Georgia to the south, Tennessee to the west, Virginia to the north, and the Atlantic Ocean to the east.
When you Live here you can go to the beach on Friday and go hiking and camping in the mountains the next day. We have great people and food. We have some of the top contenders when it comes to education and our school teams are judt outright amazing. We have a beautiful scenery for those who love nature and out right gorgeous towns and cities. We have one of the largest military bases in the country and that can give just about anyone a sense of security that some of these other states can compete with. We battle fields that show are willingness to what we believe in and landmarks that show our states ingenuity and creativity. We are also were Nascar racing truly sprang it's roots. We are a state that holds hard work and dedication to heart. I don't care what others say we are better than any other state.
North Carolina holds something very special in my heart. The people the seasons, The mountains to the coast the big cities and the country. North Carolina is very special and different breed of people live there. So much compassion and caring people. I moved to Florida 3 months ago from the heart of North Carolina and I have regretted it so much. North Carolina is one of americas most underrated states. So much beauty and sweet people. Everything is so cheap. Building and buying homes, renting, jobs so much love for my home state miss it so much.
North Carolina is awesome. It has everything, a beach, plains, hills, mountain, and a lot of forestation. Beautiful apartments and homes, and even lands that are for sale and are cheaper than other places. Schools are absolutely smart and educational ( they even take the students to Paris! ). Beautiful and not that costly, They also keep their animals and environment very good, you almost never see trash, and their is a lot of attraction.
North Carolina has everything. We invented Bojangles, NASCAR, the airplane, Krispe Kreme, Pepsi, Duke vs. Carolina rivalry (Duke is better), Michael Jordan, Carolina Panthers, Charlotte Hornets, and the ' Biltmore estate. Not to mention many movies and T.V. shows are made here such as "under the dome" and a lot of the first "hunger games" movie too. We have pretty much everything. If you read some of the other comments made by my fellow North Carolinians and others, you see even more facts that I have left out.
9
Massachusetts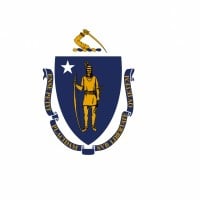 Massachusetts, officially the Commonwealth of Massachusetts, is the most populous state in the New England part of the northeastern region of the United States.
Born and raised in Boston. Massachusetts is the epicenter of United States history, education and medical research (with the highest density of hospitals and colleges in Boston-Cambridge area). It also has 4 historic sports teams (Red Sox, Bruins, Celtics, Patriots), with the oldest of the four playing in arguably the greatest stadium in America (Fenway Park). Massachusetts is a great combination of city life in Eastern Mass and country landscapes in Western Mass.
Massachusetts is a beautiful state with great parks. My favorite part about it is the national seashore. The weather is great in the summer and the beaches are wonderful. Going boating was the experience of a life time. You have to try it. I live in Ohio so it was fun to visit. I hope you take my advice and check it out. You can't forget about the celtics, bruins and boston red sox's. So many things to do and check out. Also a nice place to get a summer house at. HAVE FUN!
We have the top high schools, hospitals, businesses, and some of the best musicians in the world. We also have the top colleges in the entire world (cough cough HARVARD UNIVERSITY cough cough). We have sensible gun laws (enough that it's well-regulated, but still plenty of freedom), sensible taxes, a booming fishing industry, an excellent manufacturing industry, and we get loads of income from tourism on Cape Call of Duty (while it sucks to live there during the tourist season). We have some of the most beautiful beaches in the U.S., and an incalculable amount of historical sights.
Oh, by the way, we also have the Berklee School of Music. Literally the best music school in the world. Just saying.
Massachusetts has the best history in the United States. Some of the best state parks, food, and people. You want peace and quite go to the Berkshires or Connecticut River Valley where lush wooded hills and farms stretch across the region. Central Massachusetts is mostly farms but still very beautiful. Eastern Massachusetts has the History and best Vacation spots in the State.
10
Virginia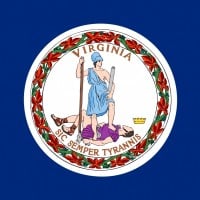 Virginia, officially the Commonwealth of Virginia, is a state located in the South Atlantic region of the United States.
Richmond is an excellent arts and music town, a city that's diverse and fun to explore without being too vast or over-crowded. The James river threads scenic wildlife right through the city, providing tons of great spots for hiking, socializing and sunbathing.

Beyond that, the state as a whole really has it all. The ocean, the mountains, the countryside, and the urban centers. And Northern VA, while often derided by the rest of VA for it's suburban sprawl, butts right up to Washington, DC. , and offers some great cities of its own, like Alexandria and Arlington.
I have lived in VA my whole life and been to most states in the US. Although places like Florida and California are great vacation spots, I think Virginia is the best for living. It has all four seasons and beautiful landforms and views, and no states can beat the historical landmarks. Virginia is also an amazing spot for families and kids and pets. Virginia has stuff for everyone such as oceans, bays, lakes, rivers, mountains, and gorgeous rolling valleys. Although Virginia has the top 3 richest counties in the country (Loudoun, Fairfax, and Great Falls) that are very expensive, it is so worth it with all of the great things that come with Virginia. This is just my opinion, don't get me wrong, I have many favorite states in the US for vacationing,I just think Virginia is the best for living!
I think this should be above Washington state because this is the state our country was basically founded off of. Where Jamestown and Yorktown are Virginia is a state that you can't beat. From the beaches, state parks, and lush farm lands, Virginia has a mix of everything. From the city feel of Downtown Virginia, to the lush rolling farm lands of Pungo. Virginia also has many beaches, the most popular one being the Ocean Front boardwalk, home of the giant neptune statue. I grew up in Virginia, and I absolutely love it here. There is also so much to do in Virginia, from Busch Gardens, Kings Dominion, the Aquairum, and the wonderful water park known as Ocean Breeze. We also have wonderful bays and islands.(Bermuda) not the Bermuda triangle. We also have amazing camp grounds and ski slops in NOVA (northern Virginia) Wintergreen is one of our famous ski attractions that is a year round success.
I have been to most states in the country and all on this list but I must say there is just something missing from every single state besides Virginia. Virginia has a beach, bay, islands, breathtaking rolling country hills and farmland, gorgeous mountains with amazing hiking, valleys, rivers for floating and whitewater rafting adventures, lakes, etc. You really can't beat the eclectic outdoors life of Virginia! Also though, Virginia has a VERY diverse group of cultures (varies by area) but is especially ethnically diverse in Northern Virginia. The "scene" also varies by area - Southern Virginia is more country-folk and sheltered, Richmond is very artsy and "hipster", Northern VA more competitive and fast-paced. Virginians are generally pretty awesome and a bit less closed-minded and sheltered than most other areas of the US. Virginia is also packed FULL of history and learning experiences (I can almost guarantee, with it being the first colony, that no state can beat it's number of ...more
The Contenders
11
Arizona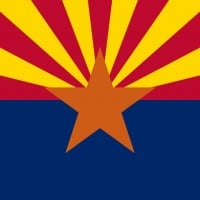 Arizona is a U.S. state in the southwestern region of the United States. It is also part of the Western and the Mountain states.
I live in Bisbee Arizona & wouldn't trade it for anything! Bisbee is a totally fun amazing place to live, filled with happy friendly people, AZ is a safe state with no major weather problems, a good place to grow gardens just apply water, roses grapes nuts & most fruit trees all grow well in AZ, enjoy the healthy living in the wonderful dry air, low taxes all depending location, many wonderful hiking areas in beautiful mountain parks, the rain every day during summer cools off everything, never a gray sky during the warm sunny winters that are like a great long cool spring, winter with its chilly nights make sitting by a cozy fire the best, plus some great sleeping weather.
I grew up in good ol' AZ. The Grand Canyon, Arizona Mills, Rawhide, all the water parks, Flagstaff, lake havasu, London Bridge, Camelback Mountain! One of the most beautiful states out there! You've got amazing weather all year round. Although summers are extremely hot, it means swimming all day. The only negative is that in the summer its monsoon season, but it's actually quite exciting! There are tons of water parks to go to! The sunsets are spectacular! In the winter you can go up north in the mountains in Flagstaff go skiing! You've also got the Grand Canyon, one of the 7 wonders of the world! The desert is also amazingly beautiful! Phoenix is centered in a valley and on the outskirts you have hundreds of miles of desert. Mountains, cactuses, coyotes. There are tons of Wild West / Ghost town themed towns to visit for attraction. There's also no other state where it can be 115 in the valley and 70 up in north. It's just frekin beautiful!
I live in Chandler, a suburb of Phoenix. Arizona is such a wonderful state to live in. There is so much to do here. There's the desert to escape the snow and Northern Arizona to escape the heat, although the heat is bearable. There is so many great restaurants around the state, too! Probably one of my favorites is the San Tan Brewery in Downtown Chandler.
I live in Phoenix and wouldn't trade it for anything! Arizona is such an iconic state, so many westerns and movies being filmed here, many celebrities born or living here. There are so many amazing sights to see: Grand Canyon, horseshoe bend, meteor crater, the 4 corners, monument valley. Climates very nice.. Almost never any humidity
12
Michigan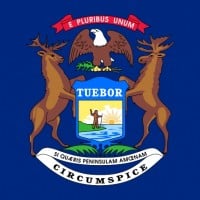 Amazing state for pretty much all seasons. We have the Great Lakes and are the only state with two masses bringing us into one. Only state that actually looks like something: a mitten. Sometimes called the Wolverine State even though there are no more wolverines in the state. Great golf courses and great for hunting and fishing. When people think of Michigan they think of Detroit and the crime, but that's not who we are. We have some of the most amazing views in the country and some of the nicest people. Home of Faygo, Ford, Coney Islands, and General Mills Cereal. Kid Rock, Enimen, Madonna, and more came from here. You can cross right over to Canada from Detroit. Amazing colleges such as University of Michigan and Michigan State. Home of the Tigers, Lions, Red Wings, and Pistons. Besides Detroit and Flint, it's a relatively clean and safe state. Perfect place for a nice relaxing weekend in cities like Traverse City.
Madonna is from here. So are many other famous celebs like Eminem, Selma Blair, and Charlton Heston. It is a hotbed for the black rights movement, with Malcolm X being from here as well. It has the world's largest fresh water coast line. It is famous for being the home of the US automobile industry. It is also famous for the black music scene. In addition, it is said to be the birth place of techno music. It contains two peninsulas (only state to do such), and has famous tourist attractions like Mackinac island and the Mackinac bridge. It also is home to the very prestigious University of Michigan in Ann Arbor, which is often ranked as the number one public university in the world.
Michigan is where I live not only now, but for my whole life and I love it. We don't only have the Great Lakes, but we are the only state that has an upper and lower peninsula, the sleeping bear sand dunes, Mackinaw island, and the Mackinaw bridge in which the Golden Gate Bridge pales in comparison. Also unlike California, Florida, and Texas (the top three) we have all four seasons, which means flowery springs, beautiful autumns, and snowy winters, along with Summer's that aren't too hot but hot. Also Detroit has become less gruesome over the years. It's the best compared to all the other states (No offense)
Yeah Michigan for the win! I agree with many of the others, there are many reasons why we should be higher on this list.
1: We are next to Canada ( just take a bridge and you're on another country)

2: We have the Great Lakes ( Therefore, a name of one of our regions)

3: We are the only state split in 2 giving us the distinct image of 2 mittens.

4: Great hunting and recreational area.

5: Home to the Tigers, Pistons, and the admirable Red Wings.

6: Many awesome state parks like Petoskey, and Silver Lake.

7: Our awesome fudge and fresh cherries

8: Our natural native trait to explore!

We may not be as famous as California, or New York, but Michigan is a place you MUST come to in your lifetime!
13
Pennsylvania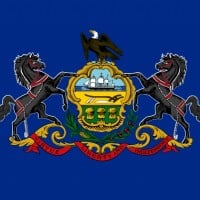 Pennsylvania, officially the Commonwealth of Pennsylvania, is a state located in the northern and Mid-Atlantic regions of the United States.
It is very beautiful where I live here in Pennsylvania. Sunsets look like unicorn colors sometimes. The best place I've been in is the countryside, and where my nana lives because in East Penn Township of Lehighton, PA it is very pretty so I really recommend coming! They also have the cracked Liberty Bell in Philadelphia, PA! Never seen it. I could only see glances of it but it is beautiful in its own way.
Pennsylvania is such a great place- it's so relaxing and laid back. We stayed in the country and there was no graffiti except a smiley face. We stayed around the Mennonites and visited Amish- I think that it was kind of a God based society and that was very nice! It was very peaceful and relaxing and everyone was so nice! I would go back again if I could!
I live in Pennsylvania. My grandmother and I always talk about how this state is certainly a gift from God. The mountains are beautiful, the fall foliage is beautiful, and my favorite place in the whole state has to be Dauphin County. This state is full of smiling faces and a beautiful culture that has lasted for centuries.
Pennsylvania is a great state to our country. It's our Keystone State. The many places you see there will be smiling people most of the places. There is so many symbols which are held in this very nice place. Such as Liberty Bell. So I don't know why our special state was in 13th place for most popular, but that is just how it is.
14
Illinois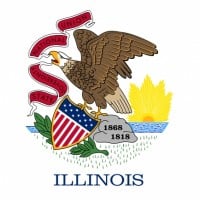 Illinois is a state in the midwestern region of the United States. It is the 5th most populous state and 25th largest state in terms of land area, and is often noted as a microcosm of the entire country.
I have lived in Illinois my entire life more than that Chicago and usually when met people they say they are from a certin state Chicagoans say they are from Chicago. Chicago also has several diffrent nick names, such as 'the city of broad shoulders' because Chicago is the original birth place of rap. 'the windy city' is the most well known nick name because of the weather. Chicago is very diverse and has many diffrent cool buildings and land marks. For those various reasons and the fact it is one of the U.S. most popular cities Chicago is even on the world map. I say if you make a trip to Illinois Chi-town is the place to be!
I have been living here for eleven years now. Chicago is the perfect destination to visit. It has a great beach and people enjoy to go shopping in Navy Pier. The people in the city are very kind with the exception of a few like every other state. The small towns are great too. They have great stores and restaurants. The BEARS!
I have lived in Illinois for 14 years and absolutely love it! Chicago, navy pier, and just so many fun things to do here. Going on hikes and to the beach is stunning! Many popular films and movies have been here. Illinois is a place you gotta come any season. My opinion is that fall and summer are the two bests but spring and winter are also tons of fun here!
Its awesome! Bolingbrook is fun with lots of activities like swimming, vacation, stores,restaurants, and a great place to live! Oh, and even its where Abraham Lincoln lived! Springfield is awesome cause of the food, the stores, it also has a wax museum which is my favorite, and it shows Abraham Lincolns house, and tomb with most of his family! You should really come by and check out those places! See you there!
15
Georgia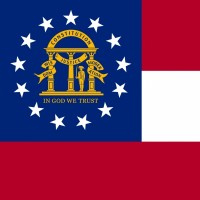 Georgia is a state located in the southeastern United States. It was established in 1732, the last of the original Thirteen Colonies.
Georgia NEVER receives the credit they deserve! We are home to Coca-Cola (America's if not the world's favorite drink), Delta (Atlanta's airport isn't the busiest for no reason. What cracks me up even more is how people want to say Florida is so much better, yet everyone forgets that they won't be going to the beach nor all the "great attractions" every day unless they have won the lottery or can afford to do those things all the time. Perfect for vacation, but living? Not so much not to mention their messed up laws (Zimmerman and Casey Anthony ring a bell? ). Also, not only do we have beaches (even though they might not be as great as Florida's or Cali's, but a beach is a beach right? And the Carnegies, Rockefellers, and Vanderbilt's also thought our beaches were pretty special), we also have Atlanta (what many consider as the Capital of the South and the Hollywood of the South! ), and we have some of the most beautiful mountains (Appalachian Mountains! ). Oh yeah and we also have a ...more
Georgia is one of the most underestimated states in the U.S. We have/ are the home to Coca-Cola, HUNGER GAMES, Walking Dead, Vampire Diaries, Stone Mountain, The Georgia Aquarium (which is the #1 aquarium in the U.S), MattyB, Honey Boo Boo, The Apps, many beaches and islands, plus many other movies that were filmed here. I cannot tell you how many big time movies were filmed near my house, not even kidding. Many people from Florida are moving here because it is really not a good place to live. And people think everybody talks in a country accent here, honestly, I only personally know one person that talks in an accent. But Georgia is such a fun, loving state. I love it here. People are so sweet here, and the sports are great.
Georgia is honestly a great place, most marvel movies are produced there. Jimmy Carter, the 39th resident was born, raised, and he even governed there. Soon, Georgia will make history and have the first black female governor. Yet another large step in black women's equal rights! Georgia also was the first state to allow midterm voting other than on the designated days in November.
Georgia has anything one could want. The ocean, big cities, tall, beautiful mountains & flat country land. Not to mention southern hospitality from the natives. Georgia should definitely be in the top 10 & I was very surprised to see that it wasn't. With a growing population, becoming the 9th most populous state, I think there's millions that would agree with me.
16
Tennessee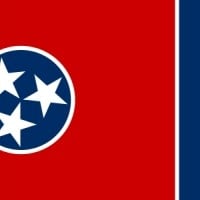 Tennessee is a state located in the southeastern United States. Tennessee is the 36th largest and the 17th most populous of the 50 United States.
Tennessee is really a beautiful state, There are 8 states that touch this state and Tennessee has a little of each state. The Smoky Mountains is in the east, Nashville and the "music state" is there and Memphis where you have the Mississippi and the jazz and much more all over the state. It is beauiful!
Tennessee is a wonderful place to stay. It's snows just a bit during the winter. I used to live in Tennessee, but now I'm in Florida. Not so fun. It's way too hot, very hot. I've lived there for 9 years. Don't ask! I'm a child. I really miss Tennessee, my birthplace.
I moved to Tennessee from Wyoming and I couldn't imagine being anywhere else. Beautiful country side, tons of entertainment, and great tradition. I love Tennessee and will always live here in the south. Good ol rocky top home sweet home to me.
I've lived here my whole life. This state is so beautiful. If you have ever seen the trees in the fall, they boom with color. The capital city, Nashville, is home to Opryland and my favorite mall, Opry Mills. It also has country music everywhere.
17
Minnesota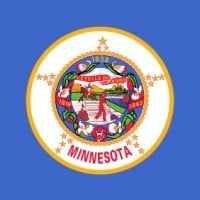 Minnesota is a state in the Midwestern United States. Minnesota was admitted as the 32nd state on May 11, 1858, created from the eastern half of the Minnesota Territory.
Minnesota is an incredible state to live in, especially the Twin Cities. If you're a hunter or fisherman, there are beautiful woods and over ten thousand lakes. If you love the arts, Minneapolis-St. Paul has more theaters than anywhere in the U.S. except New York and Chicago. Minnesota has great vacation areas like the North Shore of Lake Superior, the Brainerd Lakes area, and the Mississippi River bluffs area. Yes, it gets cold in the winter but that only adds to the variety of things to do, including skiing, snowmobiling, and ice fishing. As for it getting too cold, you can always put more clothes on! I'd rather have that than the oppressive humidity in other parts of the country. The winter is long and the spring isn't always great but the summers and autumns are incomparable. No place is perfect, but the snow plows clear the roads quite quickly in the winter, even after heavy snows. All in all, there is no better place to live.
We can have just as much fun up north as down south. Minnesota is so beautiful all the farms the lakes the Mississippi no one can top that. I don't even anyone would want to live in California yeah it's warm but wouldn't you miss having snow and wood stoves instead of a heater? I know I would. I bet some people down south couldn't survive a week outside in the winter time in Minnesota. Nobody realises how fun living here can be. This year there was still snow in April. WOW! Sometimes the winters can be long here. Now I hoe you've changed your mind about Minnesota.
I live here it is great! So many exciting things to do here! I love mall of america! It is so big with many things to do there! I like how it is COLD in the winter and warm in the summer! I think a little that Minnesota is unique because of the weather, culture, and landmarks! I love that we have so many lakes it is so cool that we have more than ten thousand of them! We are also connected to one of the biggest lakes in the U.S. A and it is: Lake Superior! And we are the hat in the man in the U.S. A if you look at a map. If you like camping I suggest you coming here! I love Minnesota!
I Love Minnesota! It's a great state to live in. You can do pretty much anything. Mall of America is REALLY HUGE!
There's a Nickelodeon themed amusement park, and has a ton of rides. There's also a One Direction Store, American Girl Doll Store and Sea Life. Most people think that Minnesotans talk all funny and stuff, but to be honest I've never heard anyone with a Minnesotan accent in my life. Minnesota can get really HOT in the Summer and really COLD in the winter. This year of 2013 Spring came in March for a week and then left! So we had a really LONG winter, it lasted till the end of April. We have a lot of lakes, in my opinion they're more enjoyable then the ocean. Almost anywhere you go in Minnesota you'll most likely drive around a lake. We have more shoreline then Florida, California, and Hawaii combined. Also, Valley Fair is a great amusement park and the largest one in the Upper Midwest, it's located in Shakopee, Minnesota. You're looking for a place to vacation come to ...more
18
New Hampshire
I LOVE THIS STATE. I drove 3+ hours from my house to spend 1 night in a Nashua hotel and it was an amazing experience. I did more in that 1 weekend than I did in the entire year of 2014. It felt like an adventure and it was worth every second and worth every bit of energy I used because it was that awesome. It has so much to do especially in Winter you can go skiing or snowboarding like I do all the time. I would move here if I got the chance
Best state to do anything from swimming to hiking even some city stuff. It is really tucked away, but is a little more densely populated than Maine. We are nicer than we get credit for.
I love New Hampshire so much! I live in Florida and my cousins live there. When we visit I'm so happy. The White Mountains are beautiful and so is the wildlife. It also is one of the safest US states
Since they've voted for Trump, all I can say is that this is the best state in America with people who can think for themselves without media brainwashing.
19
Ohio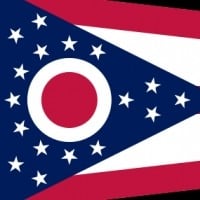 Ohio is a state in the midwestern region of the United States. Ohio is the 34th largest by area, the 7th most populous, and the 10th most densely populated of the 50 United States.
The state has the perfect weather to offer to those who experienced harsh winters in Northern Europe, dust in the desert of the Persian Gulf and high levels of humidity in summertime in Istanbul. The green landscape accompanied by birds singing along the way will absolutely make your day. If you are art lover Cincy is the place to be in terms of number of museums it has and there is always a good chance of exploring world culture in summer fests. Moreover, you can take a travel in time in the Medieval Festival in Fall and if you want to socialize, there are plenty of bars to choose from to mingle with nice and friendly people of the city!
So much fun here! People think the winters are bad, but the bad winters just gives us something to look forward to, the hot summer! We have beautiful summers, always around 70-80 degrees (sometimes even 90! ) Not too hot like California where your dying because it's 110 degrees everyday! Talk about stinky, sweaty people, ya know? The lake is beautiful! I mean, think about it, a lot of states have an ocean, but only a couple states and Canada have a Great Lake. (That's where we get all our fresh water while people from California need aquifers, that one day will dry up) It's like a unending water supply! We have Cedar point, Put-in-Bay, beaches, rock n roll hall of fame, football hall of fame, delicious food, great colleges, no major bad weather at all (hurricanes, tornadoes, earthquakes, tsunamis, floods... NONE! ), 5 major sport teams (Cleveland Indians, Cincinnati Reds, Cleveland Cavaliers, Cleveland Browns, Cincinnati Bengals), and even some hockey teams!, Kalahari, great wolf ...more
I hate Ohio, sure, it has great teams and it's fun, but when I went there to visit my cousins friend this past summer, it was really crappy. Wisconsin is better than Ohio because it has summer feast and summer feast is one of the most popular music gatherings in the world. I think people take Wisconsin for granite and I am going to close my case: if Ohio disappeared, I would be so happy; by the way I am from Minnesota.
One of the Largest Air force bases in America, Hocking Hills, The Cleveland Orchestra, The Cleveland Metro parks ( One of the best in the Country), The Columbus Zoo, Lake Erie, Cedar Point ( The best Amusement in the country), Football Hall of Fame, The Columbus Crew, Rock and Roll Hall of Fame, Cleveland Browns, Cleveland Indians, Cleveland Cavs, The Bengals, Cinciantti, Columbus, Cleveland, The largest population of Amish, The Columbus Metropolitan Library ( Voted the Best library in the World) and I can just keep going.
20
Vermont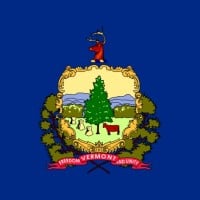 Four distinct and gorgeous seasons, laid back attitude, fantastic maple syrup, quaint, rustic, a small population spread out among cute historic towns and villages, CLEAN, and one of the most oce-friendly and aware spots in the country. The people are generally very excepting of everyone, and the state is a wonderful place to raise kids and have a family. Crime is quite low compared to other states, the school systems are top ranked and VT is consistenly ranked smartest state in the country. The environment is fantastic! I am a huge fan of Vermont!
I'm from NY and 4 years ago I went to Burlington for my cousin's wedding, BEST. PLACE. EVER. Talk about scenery! The mountains are sick and they have extra long winters and being a snowboarder, this state is for me. I even drove for over 2 hours here and back in 1 day just to visit, it was so worth it. It is also ranked #2 on the US peace index so I definitely belong here.
Vermont is a very historic state. It should at least be in the top ten.
Vermont is beautiful! Why does it rank so low?
21
Maine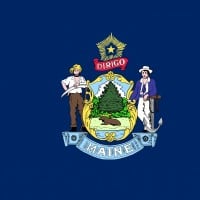 Growing up in Maine, and visiting all the states in New England, I can safely say that Maine is one of a kind. We are the vacation state, we are the lobstah state, and we sure as heck are welcoming people. Maine's scenery is so beautiful, there's not a spot you won't see some beautiful natural masterpiece. There are tons of lakes, beautiful lakes. We may not have many great big cities, but we have Portland and Bangor, which are huge, fantastic cities. We have beautiful small towns/cities like Old Town and Orono. We have everything here. Maine is one of a kind, and that's that.
Maine has the best views and lakes you have ever seen. Maine is proven to have the cleanest water in the USA, and Maine is Vacationland for every person, and makes California and Florida look cheap.
I am going to Maine to view the next solar eclipse in 2026, and from what I have learned about it, it is a wonderful state, I honestly can't wait to go, while I'm there I might visit a few other places in Maine.
I love it here. I've learned eve here all my life and never want to leave. I mean the climates perfect! Also believe it or not they didn't mention that Maine sells 90% of all the lobster in the Unided states. P.S Its true look it up.
22
New Jersey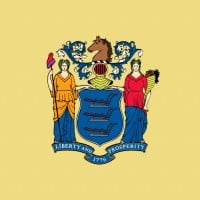 New Jersey is a state in the northeastern and mid-Atlantic regions of the United States. It is bordered on the north and east by New York, on the southeast and south by the Atlantic Ocean, on the west by Pennsylvania, and on the southwest by Delaware.
New Jersey is one of the wealthiest states. Not only that, it's also one of the most educated states. Both of these are necessary for a good life. Most other states don't qualify!
It's also very close to New York City and Philadelphia.That means you can live in a very nice suburban town with great education for your kids and can still work in a large metropolitan area where you can make a good salary. You can also head in for Broadway shows, art and science museums and some of the world's best restaurants. Yep, you can have all that big cities have to offer and still live in a beautiful, safe, suburban town with great schools.
What can I say, "GO JERSEY! "
Number 17? That's insulting. George Washington is rolling over in his grave. He crossed the Delaware river into New Jersey to win one of his finest battles, Walt Whitman final resting place is in Camden, world wide landmarks like RCA and Campbell soup, New Jersey birthed the finest military leaders this country ever known in storming Norman and bulls Halsey. Grant it where abrasive, but that's what makes us special. That's why we should be much, much higher...
I've lived here my whole life and have been to every east coast and New England state (except for Vermont.) New Jersey is easily my favorite. The beautiful nature, along with big cities (if you're into that kinda stuff.) Many notable events have happened here, such as multiple movies filmed here, the Battle of Trenton, and Thomas Eddison's lab (not an event, but many events have happened here.) Borders with more famous states, such as the historical Pennsylvania, the famous New York, and the beautiful Delware. Safe neighborhoods and low crime rates are good for your kids. One of the highest overall education rates of the states. I don't get how so many people hate this state and why it is so underrated.
Many shows and films take place here. It borders NYC and Philly, and has beautiful beaches and boardwalks. Atlantic City, Hoboken, and Jersey City. A lot of famous people are from here, A LOT. Princeton is here. Thomas Edison invented the light bulb and other stuff here, and Albert Einstein lived here and taught at Princeton. I'm amazed it's ranked so low.
23
Maryland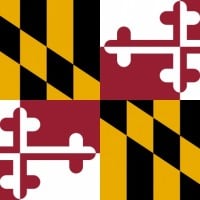 Maryland is a state located in the Mid-Atlantic region of the United States, bordering Virginia, West Virginia, Pennsylvania, and Washington, D.C.
I have grown up in Maryland for the majority of my life, and I have found that it is one of the most enjoyable experiences I have ever had. Like many have already said, each of the four seasons is distinct and very matured. They, like all places, vary from where you are in the state, but in general, here are the seasons of Maryland:

Spring- Spring is quite windy, and still fairly chilly. The remains of winter are still present, and it is not uncommon to see a person out in spring weather with heavy layers. Towards the end of the season, however, it can turn almost as warm as summer. Rain is also a very prominent feature of spring, as it is with all seasons of Maryland.

Summer- Humidity also is a consistent factor in all of Maryland's seasons. While in California, summer is dry and can become increasingly hot, with wild fires being almost common. In Maryland, thunder and lightning are staples within summer. Looking for a place where you're drenched in lukewarm rain while ...more
Maryland truly is a great state, with lots of things to do here. There are mountains, beaches, rural areas, suburban areas, as well as farms! We have all four seasons, with not to cold/hot weather. If you are looking for a place to raise children, there is amazing schools in the area! Personally, I think Maryland is underrated as a 'Blue Crab Loving' state, while there is so much more then fishing in the Chesapeake Bay. ; )
Though probably not the best state, Maryland's location is great if you really want to experience every season. We have beautiful cherry trees in the spring, warm summers, colorful autumns, and a surprising amount of snow in the winter (though this winter doesn't look too promising). It's really a lovely place.
Despite the eye-sore flag, Maryland is a beautiful place with wonderful people. But what will really catch your eye is the official sport -- Jousting ;)

Aside from that, Maryland is blessed with all four seasons, unlike California which only has one: summer. But in Maryland you can truly capture the essence of autumn, winter, summer, and spring. A great state.
24
Alabama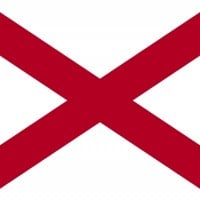 Alabama is a state located in the southeastern region of the United States. It is bordered by Tennessee to the north, Georgia to the east, Florida and the Gulf of Mexico to the south, and Mississippi to the west.
I was born and raised in Baldwin County and proud of it. Beautiful place. I live in Magnolia Springs, one of the only places in the world where you can get mail delivered by boat. It has an interesting background. I love to go fishing in the rivers by my self sometimes. No cars, no noise, just the sounds of nature. And one of the most important facts about my state, BEST SWEET CORN EVER! And I don't mean that canned up stuff shipped off somewhere, I mean freshly picked, corn on the cob. I'm an Alabama country girl and have no shame in it!
I was born and raised in Alabama, in the Lee/chambers county area for 13 years before moving here. To Texas, I mean. I lived with the rednecks of auburn and Beauregard. And so what if everyone's a meth addict there. Just one more reason not to breath while your there, am I right? But I am very homesick right now, so I choose Alabama the beautiful for number 1 on this list.
A state with incredibly beautiful coast line and mountains, mild winters, richly varied cities, and most of all, a deep and compelling history and story, sometimes very dark, but other times truly uplifting.
Alabama is Beautiful! Auburn is a place I have always wanted to live in, I did when I was little, now I live in the opelika-cusseta area, but I will move to auburn Eventually. But if you are looking to move to a new state by any chance, move to alabama!
25
Alaska
Alaska is a U.S. state situated in the northwest extremity of the Americas. The Canadian administrative divisions of British Columbia and Yukon border the state to the east; it has a maritime border with Russia to the west across the Bering Strait.
There might not be a very wide variety of things to do there like in Texas and California but that doesn't mean it's not a great state! Alaska has the greatest and most beautiful natural environment out of any us state. We literally have anything from cougars, to arctic foxes, to grizzly bears, to moose to seals, and even polar bears! Did you hear that? Let me rephrase it again. POLAR BEARS! Oh, and did I mention the northern lights? And while having all of that we still have some cities like anchorage. My favorite U.S. state by far. (I'm not saying I don't like any other state just Alaska is my favorite.)
Alaska is amazing and I lived there for 4 years and I would move back there to live their for the rest of my life. You are more free there to do whatever kind of stuff that you like to do. You have more fun their both in the summer but especially the winter. The animals there are cooler and better than other states, and there are a bigger variety of animals and wildlife their. You also have the northern lights and really cold winters there which are fun.
Alaska is one of the best states! (not number 16) In my opinion it should go Alaska, California, etc., etc. Alaska has a beautiful view, adventurous hikes, great food and snow in the winter time! California does have sunshine and beaches and great places to go eat, but all in all Alaska shouldn't be number 16. At the least, 2-5.
Alaska is so amazing and beautiful, there are so many different types of animals there and everyone thinks it is always cold and dark but it is only like that in the winter in the summer it has really nice weather. Plus the people there are really nice.
PSearch List