Best Symphonic Metal Bands
truemetal
The Contenders: Page 3
41
Apocalyptica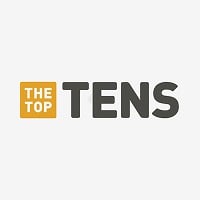 Apocalyptica is a Finnish metal band from Helsinki, Finland formed in 1993. The band is composed of classically trained cellists Eicca Toppinen, Paavo Lötjönen, and Perttu Kivilaakso and drummer Mikko Sirén.
4 electric Cellos covering Metallica and then branching out into their own unique style, they occupy a niche that few can rival
This band is amazing and it's such a shame it's not better known, because their music is the best.
V 1 Comment
42 Luca Turilli
43
Dimmu Borgir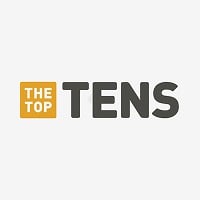 Dimmu Borgir is a Norwegian symphonic black metal band from Oslo, Norway, formed in 1993. The name is derived from Dimmuborgir, a volcanic formation in Iceland, the name of which means "dark cities" or "dark castles/fortresses" in Icelandic, Faroese and Old Norse.
If you could listen to only one song from this band, I'd recommend Progenies Of The Great Apocalypse. Pay attention to piano their solos. Even better, find a live version with an orchestra on YouTube.
Gateways is a masterpiece, so is Progenies Of The Great Apocalypse.
WHAT? SECOND LAST? NEEDS TO BE WAY AHEAD OF CRAFLE OF STUPID DANI FILTH BANSHEE SCREAMING LITERAL FILTH.
This band is not awesome. it's magnificent!
V 7 Comments
44
Turisas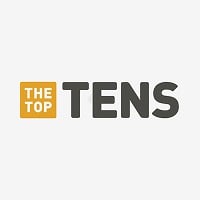 Turisas is a Finnish metal band from Hämeenlinna. They were founded in 1997 by Mathias Nygård and Jussi Wickström, and named after an ancient Finnish God of war.
The more you listen the more you hear. Turisas goes beyond simple metal. Layers of melody crafted with an ever growing artistic vision. Andwway to much gleam rock thrown in to make every one think twice before buying
45 Amberian Dawn
46
Edenbridge
To me, this band is simply amazing! I'm listening to them as I write this. Every other female voice in this same genre, sound the same. But not sabine she is like no other not to mention the rest of the members that. Are superb at what they do! Such a heavy crunching guitar sound and refreshing sound. Also they don't need to be so damn evil like the rest here!
That this band is still relatively unknown is a tragedy... I feel like Lanvall's songwriting is the pinnacle of uplifting heavy metal. This is the band I would recommend to anybody who thinks heavy metal has to be aggressive... in this band, it is positively ethereal. They boast a rather distinctive guitar tone and talented vocalist (who admittedly has an accent, but it's distinct and charming).
Serenity 38th, really? And what about the most underrated band ever, Edenbridge? Epica is my all time favorite though.
Awesome period! Great mix of brass and 7 string guitars makes for a perfect symphonic sound. Not to mention Sabines vocals!
V 3 Comments
47
Mayan
Mark Jansen is legend, best songwriter and harsh singer, he also has a master of psychology
48 Ex Libris
49 Trail of Tears
50
Serenity
The most underrated band of all times. I love those enchanting medieval atmospheres that only the guys and gal from Serenity can deliver.
51
Stryge
An amazing band. They have a great potential and will go far.
A group which deserves to be known! Check out for their first EP, MMXII (2012), on their Facebook pag, BandCamp & MySpace
V 3 Comments
52 Nemesea
53
Angra
Angra and Nightwish are the best, just listen to whatever song and fall in love.
I'm surprised Angra is so low on this ranking. They're amazing, powerful music!
V 2 Comments
54 Imperia
55 Suncrown
56
Fleshgod Apocalypse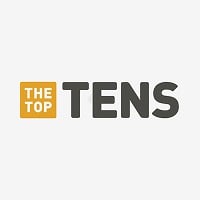 Fleshgod Apocalypse is an Italian Death metal band. Formed in 2007, the group resides in Perugia and are currently signed to Willowtip Records and Nuclear Blast. The band is known for their fusion of metal with technical death metal.
Fleshgod Apocalypse, particularly with their new album, is breathtakingly melodic and powerful.
Quite often, the music will give you the awe-inspring sensation of being flung forcefully through the air, with the force of the harsh vocals and the cry of the opera.
Definitely deserves to be at the top of the list, a definete presence of metal, with a opera presence clear
V 3 Comments
57
Theater of Tragedy
Still one of my favorite bands, and one of the few that evolved over time during their career (read: warning not all albums sound the same). The best Album for symphonic metal is probably Aegis - look for the songs Lorelei or Cassandra and listen long enough for Liv Kristine (who would later form Leaves Eyes) to hear an exceptional example of this style.
V 1 Comment
58
Diablo Swing Orchestra
Musically, they are all over the place. I love their singer (who recently left because her opera career took off) and their use of the cello. Songs styles range from Indian influenced sitar to swing to classical music to metal. Most songs have a metal vibe, so I classify them as symphonic metal, but they really do not fit any category. They are my favorite 21st century band.
Diablo swing orchestra have always sounded very well put together and extremely high quality. I would describe their music as a soundtrack or an opening song to some odd, cute little cartoon.
Surprisingly, this is a relative unknown band from Sweden. It is not only a symphonic metal band; it is one of the best symphonic metal bands, with an excellent female operatic vocalist (Annlouice Loegdlund) hard guitars (Pontus Mantefors, Daniel Håkansson) powerful drums (Andreas Halvardsson) deep bass (Andy Johansson) violins, cellos, saxophones, clarinets, trombones, trumpets, practically every instrument used in an orchestra. Including arrangements from tango to jazz. Great lyrics about everything in life. And a great story behind the name of the band.

It is not one of the best symphonic metal bands, but one of the best bands in the world.
59
Stream of Passion
Very underrated. Last couple of albums are excellent.
Very Emotional, She sings with passion
I LOVE STREAM OF PASSION.
Top 10, not 54.
V 1 Comment
60 Fortress Under Siege
PSearch List
Recommended Lists
Related Lists

Best Symphonic Black Metal Bands

Best Symphonic / Power Metal Bands

Best Symphonic Death Metal Bands

Best Metal Bands

Best Heavy Metal Bands
List Stats
5,000 votes
124 listings
6 years, 228 days old

Top Remixes (29)

1. Evanescence
2. Epica
3. Delain

bobthedeathlord1

1. Nightwish
2. Within Temptation
3. Sirenia

franklinson

1. Epica
2. After Forever
3. Nightwish

InfinityZCraft
View All 29
Posts
Error Reporting
See a factual error in these listings? Report it
here
.