Top Ten Black Actresses
Talented, beautiful and all too often overlooked, these are the very best black actresses. Hopefully some of the recent accolades directed towards these women will bring them even more prominent and important roles in films to come.
The Top Ten
1
Halle Berry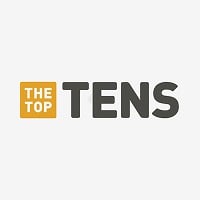 Halle Maria Berry is an American actress. Berry won the 2002 Academy Award for Best Actress for her performance in the romantic drama Monster's Ball. As of 2018, she is the only black woman to have won the award.
Of course I have to go with my girl Halle Berry! I've always been a fan & extremely impressed with her acting skills from the beginning! I do have many others that I also admire & consider to be great actresses as well but we can only choose one! Halle is not alone as a great black female actress! She is no doubt a great/amazing actress!
WOW GOOD ACTING, BEAUTIFUL GIRL, Versatile ACTRESS, GORGEOUS ALL OVER. ONE OF THE BEST EVER
Not in Catwoman though, was found wanting, but she is generally a good actress, like in frankie, swordfish etc
I totally agree. loved her in the movie "The Call" with Abigail Breslin. - BettyBoopFan58
2
Whoopi Goldberg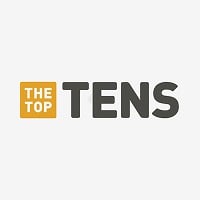 Caryn Elaine Johnson, known professionally by her stage name Whoopi Goldberg, is an American actress, comedian, and television host.
She is the most succesful black actress according to box office and the oscars. - israel08
She's believable, versatile, talented, endearing and in possession of brilliant comedic timing.
So awesome so talented! Why the heck not choose her?
No doubt! Whoopi is #1 here - Alexandr
3
Angela Bassett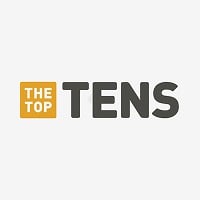 Angela Evelyn Bassett is an American actress and activist. She is best known for her biographical film roles, most notably her performance as Tina Turner in the biopic What's Love Got to Do with It, for which she was nominated for the Academy Award for Best Actress and won a corresponding Golden Globe ...read more.
Angela Bassett has remained true to who she is. She is a great role model for young girls of color. She is beautiful and gracious and talented. She is definitely one of the best.
She is the most beautiful talented and
classy woman that I have ever seen.
I like Angela Bassett because she is talented, and she can make even a bad film tolerable. I have seen in various films and television shows, that showed off her talent, and I think that what makes a part of this top ten.
The most graceful, beautiful, talented, and passionate actresses to ever take the screen. Very selective about her roles. Doesn't take any film JUST for the money or the costar list. Beautiful and poised. She is my acting role model and I want to be just like her!
4
Raven-Symoné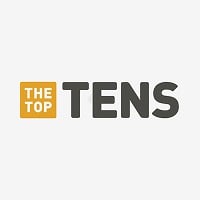 Raven-Symoné Christina Pearman, sometimes credited as Raven, is an American actress, singer, songwriter, television personality, and producer.
Raven-Symone is Voted the best Black Actress of all-Time because she Truly is. She is not Overrated like Halle Berry because her Ethnicity she can actually Act, and is Kind to everyone she meets. Raven also can Sing, Rap, Act, and Produce.
rose from a show in Disney and becoming very popular - anthonybecerra831
The best Actress Ever, and should be doing big things in 2010.. We haven't seen much of her lately
Raven-symone is quickly leaving a legacy behind as she continues to be A Force in the entertainment world. She is A Former Childstar that is showing no signs of stopping. She is Talented in Music, Producing, and Cooking as well as Acting. - Acelanta
5
Queen Latifah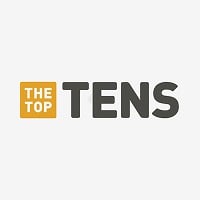 Dana Elaine Owens, known professionally by her stage name Queen Latifah, is an American singer, songwriter, rapper, actress, model, television producer, record producer, comedian, and talk show host.
Queen Latifah is the sweetest black woman I can ever adore. She kind of looks like a hottie version of Ice Cube. Really! She does. She might be thick and big boned, but she still got a sexy body, I like the way that God created her, and she still a fine sweet honey. I hope people aren't judging her about her size, because that was unacceptable, very inappropriate, and it's gotten way out of hand. But she's alright. I just had a little crush on Queen Latifah, that's all.
Come On! Quenn Latifah should be much further up then this are you kidding? Have you not seen The Secret Life Of Bees? - Dinky2191
She looks good and I love hearing her voice very soothing! Can relax when ever a queen latifah movie is on! Very good actress
Like her voice and his commitment in acting as she is simply actress. She may give the best shot in every movie she act
6
Gabriel Union
She looks and acts like the perfect angel. Gorgeous, sexy and very talented.
Just love her! Very Good actress, I know for a fact she is one of the best ones out there, I think so anyway..
I am upset that you guys have her name spelled wrong. I love her though. Stunningly gorgeous and seems like she is an all around positive person to be around on and off screen. I watched a documentary about her visiting China to take part firsthand bringing awareness to young girls and education. It was beautiful.
I Love her so much
Beautiful & talented woman!
7
Thandie Newton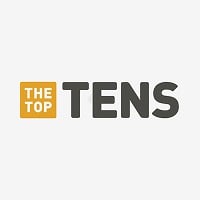 so beautiful and talented its amazing she doesnt own Hollywood!!
definately one of the better actresses. She was superb in Beloved, Crash and MI but also some of her lesser known british films
Should be listed among the top ten actresses, period.
So CUTE AND SEXY.. I WANNA MARRY HER.. She is awesome.. Especially in MI -II
8
Nia Long
Nia Long is a powerful, black actress.She brings so much force and intensity to a movie "The Best Man" she gave an outstanding performance and have a unique beauty I wish we seen her more often.
She has great potential. I love her.
Underrated power actress that is remembered too much for Friday and not enough for "Love Jones" and "Are we there yet"
I can really relate to Nia Long in the documentary Behind the Color Line.
9
Viola Davis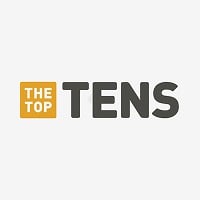 Viola Davis is an American actress and producer. After graduating from the Juilliard School in 1993, Davis began her career on stage and won an Obie Award in 1999 for her performance as Ruby McCollum in Everybody's Ruby.
How to Get Away with Murder, Widows, The Help, Fences some of the amazing movies and T.V. shows Viola Davis has made in her long acting career yet she is still terribly underrated. She is a very versatile actress and puts a lot of effort in making her characters both realistic and expressive.
Viola Davis truly deserves more respect and recognition! - guccigangkid69
Viola Davis is one of the most talented, versatile, believable and passionate actresses I have ever seen. She is simply outstanding, and really deserves to be number one.
It's ridiculous that she isn't at LEAST in the top 5. Not only is she one of the best black actresses working today, she's one of the best actresses working PERIOD. I don't know if everyone here hasn't seen Doubt, The Help, or Fences but by seeing her so far on this list I'm just gonna assume that no one has. Viola Davis is one of the best actresses working today.
A wonderful actress who brings passion and dignity to the screen
10
Zoe Saldana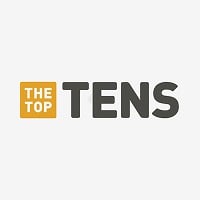 Zoë Yadira Saldaña Nazario (born June 19, 1978) is an American actress and dancer. Following her performances with the theater group Faces, Saldana made her screen debut in a 1999 episode of Law & Order.
I discovered zoe in Centerstage. she is multitalented, a terrific dancer and a fabulous actress. its a shame she's not in more films. in crossroads her role was to overact, but in centerstage, she's easygoing and relaxed
She's played in Crossroads, and although maybe over-acted a little, she seems funny. And she was great in the small part of Anamarie in Pirates 1.
The lady can dance, act and she is not only beautiful but has personality to go with that.
Definitely a star on the rise! Love everything she has done the last few years.
The Contenders
11
Octavia Spencer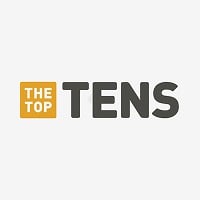 Octavia Lenora Spencer is an American actress and author. She is best known for her role as Minny Jackson in the 2011 film The Help, for which she won the BAFTA, Golden Globe, SAG, Critics' Choice, and Academy Award for Best Supporting Actress.
She's the best she started from nothing and now an oscar winning actor I love her acting so much
Love her acting wish she had gotten the role in the Butler!
Octavia Spencer is an amazing actress. I loved her in The Help, she was hilarious!
Oh my gosh, I love this woman...great actress! If she is in a movie, I will be watching it!
12
Taraji P. Henson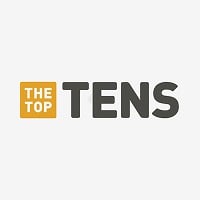 Taraji belongs at the top of this list, not just because she's my favourite, she's the greatest. Her roles in Hidden Figures, Acrimony and of course, Empire as the hilariously crazy Cookie Lyon put her in a place that not many actresses can reach.
I thank she is wonderful, I have enjoyed every movie she has appeared in. She has been great as a supportive actress. I know she would be great in a lead role. So please give her the recognition she deserves.
She is Hot Hot Hot! Loved her since 'Baby Boy'! Cried at 'I Can Do Bad By My Self'. Rejoiced when she got got Oscar nod for ;Benjamin.. As Brad "Mom".
She puts everything into every role she plays. She's versatile and never loses her femininity in any role.
13
Jada Pinkett Smith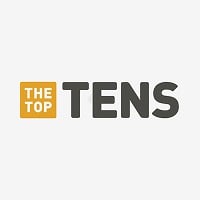 Jada Koren Pinkett Smith is an American actress, dancer, singer-songwriter, and businesswoman. She began her career with a guest appearance on the short-lived sitcom True Colors in 1990.
Jada Pinkett plays good in all her roles. She's very beautiful and she knows how to act.
She's the best actress remember the set it off movies she is so greater
I like how she voices Gloria from all of the Madagascar movies.
She is the best
14
Pam Grier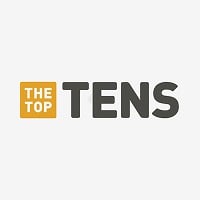 Pamela Suzette Grier is an American actress. Grier became known in the early 1970s for starring in a string of 1970s women in prison and blaxploitation films such as The Big Bird Cage, Coffy, Foxy Brown, and Sheba, Baby.
Beautiful, sexy and used the camera to her benefit. Not many new stars can
Measure up to her.
None like her today. No comparison... Awesome Awemsome... Unbelievable is I can say... Endless love for this lady... Utmost quality... Epitome of talent beauty and brains... All rolled into one... What more can one ask for
I LOVED PAM GRIER IN BONES AND IN FOXY BROWN.
Going to a party and have to dress as favorite ac tor and Pam it is wish me luck
15
Lupita Nyong'o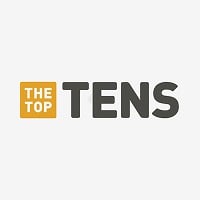 I loved her performance in 12 Years a Slave and although I haven't seen Us, it looks promising. - guccigangkid69
Right up there with Emma Stone as one of the greatest actresses of this current generation.
She rocks, it doesn't get better than this. The darker the berry the sweeter the juice.
One of my top five favorite actresses in general.
16
Meagan Good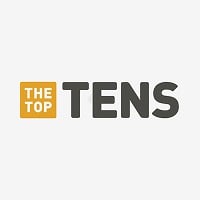 Meagan Monique Good-Franklin is an American actress. Beginning her career in 1985 at the age of four, Good has appeared in numerous television shows, films, and music videos.
She's the impossible, the hope of all, beautiful, cute, sexy, sweet, (I hope), loveable, adorable, inspirational... Hot, edgy, street, fun, hood, suburbia, and all of the above... MY WIFE...! Soon to be my life...
Meagan good is the most beautiful african american actress
all I can say is this girl is too hot for t. v. this girl is one of my favorite I wish she was mine

I don't like married women because they're extremely unlucky for me. That's no good.
17
Kellie Shanygne Williams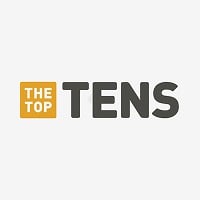 Kellie Shanygne Williams is an American actress. She is best known for her role as Laura Lee Winslow, the middle child of Carl and Harriette Winslow, as well as the object of Steve Urkle's affection on the ABC/CBS television series Family Matters which ran from 1989–1998.
18
Tisha Campbell-Martin
She is funny pretty too
19 Uzo Aduba
20
Oprah Winfrey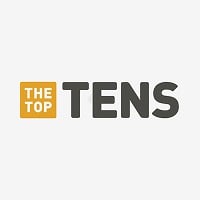 Oprah Gail Winfrey is an American media proprietor, talk show host, actress, producer, and philanthropist.
Oprah Winfrey is an amazing actress and she does not suck. The triumphant role that she played as Annie Lee Cooper in Selma was phenomenal, she was also wonderful in The Butler. She deserve to be on the actual list. It's a disgrace that she is not above 19th place. She is an actress that makes me dumbfounded.
She sucks. Can't stand her All ego. Little else.
This women should be way up that list people need to realize the influential roles that she has chosen to do and do well.
Cold. Pretentious ego maniac
21
Rosario Dawson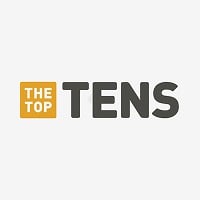 Rosario Isabel Dawson is an American actress, producer, and comic book writer. She made her film debut in the 1995 teen drama Kids.
Her acting is flawless and she looks like me! Her roles are versatile and she really gets into character for every film
love her acting in the movie LIGHT IT UP next to usher gosh I would watch dat movie all day
Has so much feeling in her craft!
22
Vanessa Williams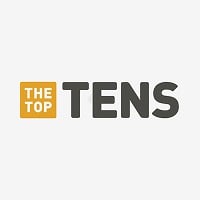 Vanessa Lynn Williams is an American actress, singer, and fashion designer. Williams initially gained recognition as the first African-American recipient of the Miss America title when she was crowned Miss America 1984 in September 1983. However, a few weeks prior to the end of her reign, she learned ...read more.
Very versatile and talented actress/singer. Not to mention Underrated and overlooked! - Irina2932
Beautiful and good actress
Hard working beautiful woman, who also happened to be black, and beautiful, as said earlier. definitely. top 10!
23
Tatyana Ali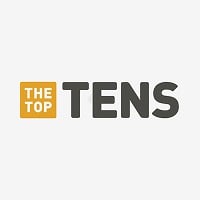 ASHLEY FROM THE FRESH RPINCE!
Very hot.
24
Sanaa Lathan
sanaa should be number 1 she is gorgeous andd she starred in the best movie ever love and basketball also she has her own natural hair and she is a philanthripist. she's amazing - terren65
I loved her in Love and Basketball. I know that movie is loved by everyone because of her perfomace with Omar Epps. They both did the damn thing! I give her props for that one. And also for Brown Sugar and AVP.
Love Sanaa! Would love to see her in more movies, series.. Whatever. She rocks! She should be in top 5... No doubt! Gorgeous too!
She's a man's dream woman.
25
Phylicia Rashad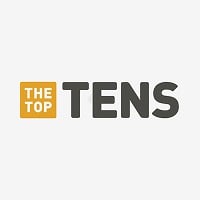 Overshadowed by Bill Cosby and the small children on the Cosby Show she is under appreciated and overlooked for her talents. Watching her guest star in various roles on other series allows one to truly see the pure talent and ability she has to hold her own and even rise above the talent around her. She makes others look even better.
One of the most beautiful and convincing T.V. actresses!
26
Kimberly Elise
Honestly, this woman is severely underrated.. I wish I could see more from her, she can play any part, she is not the most beautiful but surely the most dedicated. Kimberly elise has to be the only actress I see to come on looking horrible and acting broken. Then totally switch to a role of strong and radiantly gorgeous character
Easily one of the best young actress around. A true scene stealer in just about everything she does. Commands attention on screen without having to remove her clothes. Top shelf.
Someone must have been napping, this fine actress belongs in the top 10. Let's put it this way, she will be the next black actress to win an Oscar, wait and see.
I CAUGHT BLACK GIRLS LAST NIGHT AND COULD NOT REMEMBER HER NAME TO SAVE MY LIFE. SHE MADE SUCH AN INPACK I HAD TO GOOGLE HER AND ENDED UP HERE. TRUELY TOP TEN SCENE STEALERS
27
Tika Sumpter
Be sure to watch her on THE haves And The Have Nots. what talent.
28
Carmen Ejogo
Good actress, and beautiful.
29
Regina King
Regina is great actress. She needs more work. I remember growing up with her on "227". Who would thought, she had such an edge to herself
Regina is not seen often enough, another very beautiful good actress
Great actor, does multiple roles well. Comedy and drama. Under-rated
She chooses excellent diverse roles, very talented sister!
30
Wanda Sykes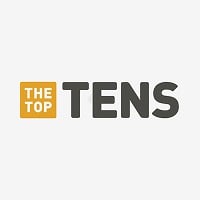 Wanda Sykes is an American comedian, writer, actress and voice artist. She was first recognized for her work as a writer on The Chris Rock Show, for which she won a Primetime Emmy Award in 1999. In 2004, Entertainment Weekly named Sykes as one of the 25 funniest people in America.
Funny funny funny! Not a dull moment!
31
Jordin Sparks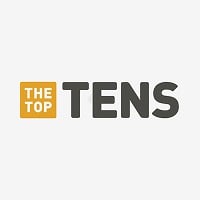 Jordin Brianna Sparks is an American singer, songwriter and actress. In 2007, she rose to fame after winning the sixth season of American Idol; at age 17, she became the youngest winner in the series' history.
Love her and she can sing
32
Kerry Washington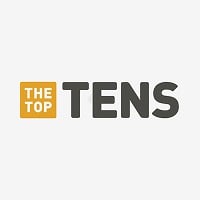 Kerry is by far one of the most talented actresses on the big and small screens. It's amazing she's not in the top five of this list or any other list. Her humility and work ethic makes her an example for all to follow. I've seen many of her movies and she brings 200% to each role. I love that her private life is just that... "Private". Her legacy on and off the screen will go on forever. I hope she wins the Emmy. Not because she will be the first black actress to win, but because she deserves to win. AND SHE DOES DESERVE TO WIN IT!
Kerry Washington should definitely be in the top list of 10 black actresses. She has done amazing work from save the last dance, to The Last King of Scotland. I aspire to have a career as diverse and interesting as hers.
Best black actress and one of the most beautiful women in the world. Put $ that she will become one of the best actresses of any ethnic background
She is a wonderful actress.. Have you sen ScandaL? Bad ass actress, she is also pretty, smart and very intelligent!
33
Vivica A. Fox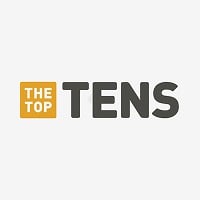 Vivica Anjanetta Fox is an American actress, producer and television host. She began her career with roles on the daytime television soap operas Days of Our Lives and Generations, subsequently shifting to the prime-time slot starring opposite Patti LaBelle, in the NBC sitcom Out All Night.
Aside from being exceptionally beautiful, sexy and classy, Vivica is A FOX who has superb acting skills. She is great in film and on stage. I think she was especially dynamic in "Two Can Play That Game. "
She be in the top 10 if not #1 she has style, class, beauty, she just it going. I just love the woman to death.
She has made so many crossovers
34
Naomi Harris
When it comes to acting Naomi Harris is the best black actress by miles. White Teeth, 28 Days and Pirates of the Caribbean.
35
Whitney Houston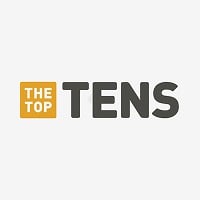 Whitney Elizabeth Houston (August 9, 1963 – February 11, 2012) was an American singer, actress, producer, and model. In 2009, Guinness World Records cited her as the most awarded female act of all time. Houston is one of pop music's best-selling music artists of all-time, with an estimated 170–200 ...read more.
She is one of the most successful singer turned actress and producer without a flop to her name.
So overrated. Worst actress ever. Boring
36
Cicely Tyson
She's phenomenal. Period. What's sad is that as iconic and influential as she has been to women like Viola Davis, Oprah, and Angela Bassett, she is not universally known to the younger generation, and THAT is the definition of tragic.
Cicely Tyson is by far the best actress of any race to have ever acted and also the most unrecognized and underrated ever.
Incredible range, every performance that I've seen was absorbing. One of best actors of any sex.
A great actress, very dramatic and genius in all her roles
37
Stacey Dash
Still looks like a teenager
38
Keke Palmer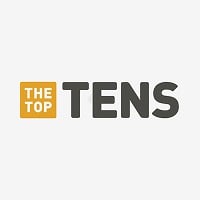 Lauren Keyana "Keke" Palmer is an American actress, singer, songwriter, presenter and television personality.
39
Tamala Jones
She is a great Actress she, and is very attractive. She was Chris Rock love interest in the Head Of State.
40
Alfre Woodard
I could not believe she was not on this list. She is an outstanding actress.
Truly a great actress. This list got it wrong because all the great actresses are not at the top of the list.
She has truly made history. Hands down the greatest actress to ever live.
I'm shocked she's currently at 23. - Blue_Devereaux
41
Hattie McDaniel
She was such a bright light in the darkness that surrounded the early cinema period. As the first African-American to win an Oscar, why is she not higher?
Had one of the great comebacks of all-time when black journalists criticized her for playing maids. "I'd rather play a maid than be one, " said Hattie.
One of the true "original black actresses". The FIRST African-American to win an Oscar.
This woman should be in the top three, sorry folks she was a lot better than what you have here
42 Marianne Jean-Baptiste
43
Beyonce Knowles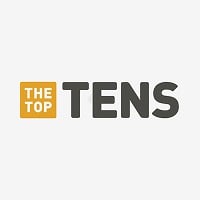 Beyoncé Giselle Knowles-Carter, is an American singer and actress, who started out in the popular pop/r&b girl group Destiny's Child. They had multiple top 5 hits such as "No, No, No", "Say My Name", "Bills, Bills, Bills", "Survivor", "Independent Women", "Bootylicious", and "Jumpin', Jumpin" from ...read more.
Beyonce is the greatest of all time I am a huge fan#The
Beyhive
The thing with beyonce is that she is more versatile when it comes to acting. As she can act in a dramatic film - obsessed
an action film - obsessed
a comedy - the pink panther and austin powers:goldmember
BUT, she can also act in a musical film because of her being a singer also as she's acted in dreamgirls. This makes her a better actress as most of the other actresses do not have a good enough voice to act in a musical. - fisto77
For what I've known of Beyonce... She's so perfect in talent... She have a lots of talents.. Not only as a singer, but she can do actor, a stylist and also she can dance. So I think that Beyonce should be in the above list the top ten...
She is the best and always will did you not see her movies or what
44
Dorothy Dandridge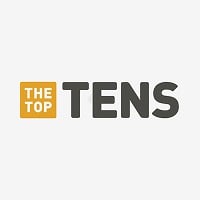 Dorothy Dandridge has to be the MOST GREATEST actress ever... she was the first African-American woman to appear at the Las Vegas Frontier and to be nominated for an Academy Award for Best Actress!.. She broke color lines back then... she is the person that gives confidence and inspiration to African-American actresses and inspiring actresses, like myself, to go out for those big roles!
I CAN'T believe you people have Dorothy at no. 17! It's obvious that you don't know great actresses when you see them. This list is bias! How can you rate actresses that are alive with actresses that are NOT ALIVE! Sorry! I hate this listing!
she was wonderful and very beautiful.

45
Yaourou Konate
Beautiful model and good actress
The best Beautiful women...
Fashion cameleon I don't often recognise her
46
CCH Pounder
One of the most overlooked actresses of all
47
Jennifer Hudson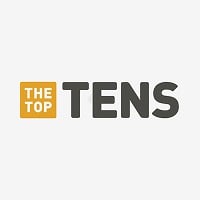 Jennifer Kate Hudson is an American singer, actress and spokesperson. She rose to fame in 2004 as a finalist on the third season of American Idol, coming in seventh place.
An oscar award, she overshadows Beyonce in Dreamgirls! She can sing really well and also being well recognised as a great singer and role model.
One of the best young actress 2 come around in awhile dream girl is an all time favorite
THIS is who should play Nina Simone! Very similar facial features,
Amazing vocalist, & talented actress. Remember dream girls?
Yo so preety love you girl peace
48
Paula Patton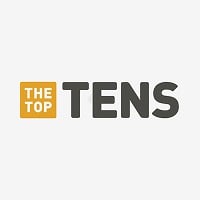 Paula Maxine Patton is an American actress. Patton made her feature film debut in the 2005 comedy Hitch. She also had starring roles in the films Déjà Vu, Precious, Mission: Impossible – Ghost Protocol, 2 Guns, and Warcraft.
Are you kidding me Paula is top 10 in any ethnicity list. You should be ashamed of your self. - Madpoi
I like to see her do more work. I think there is something to her. I enjoyed her performance in Idlewild. She really resonates with the camera. I hope one day she can give Halle Berry a run for her money. She's just as pretty and more importantly...she can Act, unlike Ms. Berry
She is a good actress and very pretty
49
Ruby Dee
Great on screen presence and longevity - Greenmean
50
Elise Neal
She's just an amazing' actress period. Been in the game for along time and she still looks beautiful as ever!
Elise Neal is the finest. Malinda Williams is fine too.
I like Elise Neal she playsed Tia on All of Us
PSearch List