Best Candidates for the 2024 U.S. Presidential Election
The Top Ten
Kanye West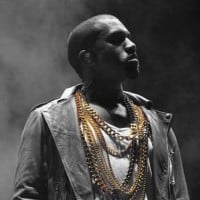 Kanye Omari West is an American rapper, songwriter, and fashion designer. He was born on June 8, 1977 in Atlanta, Georgia. After West's parents divorced, him and his single mother moved to Chicago, Illinois. At the age of 10, West temporarily moved to Nanjing, China, because his mother was teaching ...read more.
I think he has a good chance of winning, due to him being popular in the music industry. He is at least going to win the Republicans.
I think he will definitely run again in 2024. He already is running in 2020. So I would not see why not
No one man should have all that power...except for Kanye
He says he will run as a Republican in 2024, so get ready
Dan Crenshaw
Nikki Haley

Nikki Haley came into the spotlight at the RNC after a great speech. She will be one of the big four Republican candidates.
Charlie Baker

Chris Christie

Christopher James "Chris" Christie is an American attorney, politician and member of the Republican Party who served as the 55th Governor of New Jersey. His term ended on January 23, 2018.
Ted Cruz

Rafael Edward "Ted" Cruz is an American politician and attorney serving as the junior United States Senator from Texas since 2013. He was a candidate for the Republican nomination for President of the United States in the 2016 election.
Mitt Romney

Willard Mitt Romney is an American businessman and politician who served as the 70th Governor of Massachusetts from 2003 to 2007 and was the Republican Party's nominee for President of the United States in the 2012 election.
Tulsi Gabbard

Tulsi Gabbard is an American politician of the Democratic Party serving as the U.S. Representative for Hawaii's 2nd congressional district since 2013.
Tim Scott

Tim Scott is one of the four big Republican candidates. He is a rising star in the Republican Party. Has a great record in terms of getting things done already. I think he will one day be the President.
Andrew Yang

The Newcomers
?
Amy Klobuchar

?
Elizabeth Warren

Elizabeth Ann Warren is an American academic and politician. She is a member of the Democratic Party and is the senior United States Senator from Massachusetts.
The Contenders
Deval Patrick

Ben Shapiro

Benjamin Aaron Shapiro (born January 15, 1984) is an American conservative political commentator, writer and lawyer. He has written seven books, the first being 2004's Brainwashed: How Universities Indoctrinate America's Youth, which he started writing when he was 17 years old.
Benjamin Shapiro, editor-at-large of the DailyWire, conservative commentator, author, and radio host.
Steve Bullock

Mike Pence

Michael Richard Pence is an American politician and lawyer who serves as the 48th and current Vice President of the United States, in office since January 20, 2017. He previously held the position of Governor of Indiana from 2013 to 2017.
Pence was the vice president under Trump and it will be hard to get that off his record, especially if the Republican Party denounces Trump. He will most likely run.
I think he would be good. As long as he is in good health
Adam Gregg

Cory Booker

Jay Inslee

Angus King

Kamala Harris

Kamala is now the VP. She is the future of the Democrats. Look for her to run in 2024 unopposed.
Roy Cooper

Martin O'Malley

Martin Joseph O'Malley is an American politician who was the 61st Governor of Maryland from 2007 to 2015. Prior to being elected as governor, he served as the Mayor of Baltimore from 1999 to 2007 and was a Baltimore City Councilor from 1991 to 1999.
Rand Paul

Randal Howard "Rand" Paul is an American politician and physician. Since 2011, Paul has served in the United States Senate as a member of the Republican Party representing Kentucky.
Candace Owens

Barely old enough for the 35 years legal requirements. Would be a great choice for VP, and then would be 43 years old when she made her own presidential run. Inevitable that she will be president at some point in the future.
Will just be turning 35 years old in 2024; legally eligible, but still a bit too young. A strong contender in future years, probably making a serious winning run in 2036.
She will be a great president some day, but she married a british guy, so that might be a negative to some voters.
Sarah Palin

Sarah Louise Palin is an American politician, commentator, and author who served as the ninth Governor of Alaska from 2006 until her resignation in 2009. As the Republican Party nominee for Vice President in the 2008 Presidential election running with the Republican presidential nominee, Arizona Senator ...read more.
I honestly think she would make a great president. She seems to be working her way back into the spotlight after being kind of under the radar for a time. She is hated by the main stream media. She is a very devout Christian lady and a conservative which is what this country need right now. She ran for Vice President and I would love to see her run in 2024. If the Liberals want a woman president then this would be a good candidate for president.
I would defiantly vote for Palin. Despite negative coverage by the lying main stream media would make a good choice. She has a very high approval rating as well.
I would vote for her yes
Honestly I don't think she would be that bad. If aginst the radical left I would vote for her
Jason Kander

PSearch List