Best Cities to Host the 2026 Winter Olympics
tailsthebest1
Which City should win the title of hosting the 2026 Winter Olympics? Any city is okay.
The Top Ten
1
Reykjavik, Iceland
Good way to boost Icelandic Tourism and Iceland's all-round reputation in the world. - tailsthebest1
2
Middlesbrough, UK
Great way to spring life in to the town. Would also bring lots of business. - tailsthebest1
I support Middlesbrough FC and I live in the area so I would love the 2026 winter Olympics here. Although it doesn't snow too much here. I though a place in Scotland would be better. Let's hope The Winter Olympics can finally come to my area!
Often gets so much snow all schools are shut and public transport grinds to a halt.
I go for Middlesbrough
V 2 Comments
3
Lake Placid, United States
A NY based Olympics with a focused host site in Lake Placid would be amazing. Bringing this world event back to a historic location will not only add an incredible amount of nostalgia, but also make use of preexisting facilities that would require renovation rather than a full fledged build of a new facility that may never be used again - decreasing any environmental damage and making better use of the funds invested in the event planning.
I like the idea of Lake Placid and NYC co-exhibiting, that makes a lot of sense! Combined it would be the perfect and Ideal location for the Winter Olympics! One day you can check out some events in the city that never sleeps NYC and another day enjoy some events in the beautiful scenic and tranquil city of Lake Placid! Sounds awesome and would bring a lot of people!
Great small city with ability to host big Olympic events. Just needs some infrastructure improvement, and New York City could host the big spectator events (Ice events and opening ceremony). If IOC is serious about promoting more financially viable events, then Lake Placid is the perfect place to start and show it is possible!
Laugh out loud
V 17 Comments
4
Longyearbyen, Norway
Practically all year snow, Near great mountains for skiing, Will put Longyearbyen and Svalbard on the map and boost the economy and tourism of the area. - tailsthebest1
We could add polar bear hunting events (please don't sue me PETA).
There will most definitely be snow - severalsomeones
5
Salt Lake City, United States
Perfect resorts and already has all the stuff needed to host the olympics - Bradenlovell
They already have all the facilities they need to host. It has been used since 2002 and is in good condition, so this would be a smart financial move.
Would love to see the Winter Olympics in Salt Lake City again
Salt Lake hosted one of the better Winter Olympics. They already have all of the infrastructure in place. If the IOC was interested in a profitable, affordable winter games in a place that is perfectly suited for the games again then Salt Lake should be near the top of their list.
V 9 Comments
6
Rovaniemi, Finland
Rather large Finnish City in Lapland near the Arctic Circle, Pretty good for a Winter's Olympics. - tailsthebest1
7
Jurbarkas, Lithuania
The olympics had never been to this part of Europe.
Would help the economy and Lithuania's image among the world. And two words: Andrius Pojavis. - tailsthebest1
8
Calgary, Alberta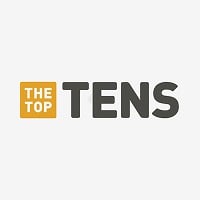 Winter Olympics will be a huge success in Calgary!
Best city with best volunteers!
Have to favourites for the 2026 Olympics.
Calgary hosted the best winter Olympics ever according to the former IOC president. They left an incredible legacy. The games made money.
They were well organized and fun
Calgary has the history of te best spirit of volunterism on earth.
9
Örnsköldsvik, Sweden
Its beautiful spot, the weather is perfect for it venues would be close together, Huge boost for Northern Sweden
Nicely Sized Northern Swedish City. (Also Niklas Edin is from there. He's so awesome! ) - tailsthebest1
10
Nuuk, Greenland
Near LOTS of Snow! Help Greenland as it starts its Olympic journey (Planning to enter
The 2016 or 2020 Summer Olympics) - tailsthebest1
Greenland..., ya!
The Contenders
11
Almaty, Kazakhstan
It should have won the right to host the 2022 winter olympics! CHINA SUCKS.
Large Good Kazakh City. Would help the economy in Kazakhstan. - tailsthebest1
Perfect, near Russia so it will be like Sochi which was amazing. Would also help Kazakhstan develop. - ReganTheBeast
12
Ushuaia, Argentina
People think Argentina is hot! IT IS so COLD laugh out loud! Argentina it snows a lot and also very beautiful
Large Argentine city, Near a lot of mountains, Help boost Argentine Economy. - tailsthebest1
13
Denver, Colorado
Should be at the top of the list. Perfect host city. Easy to get to, Great amenities already in place, ground zero for US ski team and home to several world class resorts. Nearby Beaver Creek has hosted the World Championships previously. Most logistical considerations already accounted for. Minimal new construction required.
Easy to reach. Large airport. The majority of the facilities are already in place. Sports crazy town.
Made for Olympics host xgames for over ten years now has all the Venus pretty much in place
Most venues in place already 300 days of sunshine Olympics ready aspen host the x games
14
Innsbruck Tirol, Austria
Great choice
Simply the best city in the whole world.
Best ski resorts, best medieval district...
15
Trento, Italy
Great scenery, beautiful landscape!
16
Anchorage, United States
Anchorage would be a great city to host the Winter Olympics.
How gorgeous would Winter Olympics in Alaska be?
17
Erzurum, Turkey
It's the safest city of Turkey. 25th winter universiade games were hosted here and it still has the attendance record for winter universiade games. I think Erzurum will host that succesfully.
18
Vancouver, Canada
The city is completely ready to host 2026 Olympic beauty full with all the potential for the Olympic games
How is this city not in the top 5?
19
Methven (Māori: Piwakawaka), New Zealand
V 1 Comment
20
Lake Tahoe, California/Nevada
The 1960 olympics were hosted here, and with so many venues already built up in the area, not much money would have to be spent.
PSearch List
Recommended Lists
Related Lists

Music Artists You'd Like to Perform at the 2018 Winter Olympics Opening Ceremonies

Music Artists You'd Like to Perform at the 2022 Winter Olympics

Top Ten Countries Who Should Host the Olympics at Least Once
Top Ten Greatest Winter Olympics
List Stats
400 votes
41 listings
3 years, 341 days old

Top Remixes
1. Trento, Italy
2. Innsbruck Tirol, Austria
3. Reykjavik, Iceland
Robbi
1. Middlesbrough, UK
2. Reykjavik, Iceland
3. Longyearbyen, Norway
tailsthebest1
Posts
Error Reporting
See a factual error in these listings? Report it
here
.