Best Cities to Host the 2026 Winter Olympics
tailsthebest1
Which City should win the title of hosting the 2026 Winter Olympics? Any city is okay.
The Top Ten
1
Reykjavik, Iceland
Good way to boost Icelandic Tourism and Iceland's all-round reputation in the world. - tailsthebest1
Yes. I hope to go in 2019 and will return in 2026
Good Idea To have It There! It's cold.
It would be AMAZING If you could hold it in Reykjavik.It's cold enough to!
V 1 Comment
2
Middlesbrough, UK
I support Middlesbrough FC and I live in the area so I would love the 2026 winter Olympics here. Although it doesn't snow too much here. I though a place in Scotland would be better. Let's hope The Winter Olympics can finally come to my area!
Great way to spring life in to the town. Would also bring lots of business. - tailsthebest1
Often gets so much snow all schools are shut and public transport grinds to a halt.
Great Britain
V 3 Comments
3
Longyearbyen, Norway
Practically all year snow, Near great mountains for skiing, Will put Longyearbyen and Svalbard on the map and boost the economy and tourism of the area. - tailsthebest1
We could add polar bear hunting events (please don't sue me PETA).
There will most definitely be snow - severalsomeones
4
Lake Placid, United States
A NY based Olympics with a focused host site in Lake Placid would be amazing. Bringing this world event back to a historic location will not only add an incredible amount of nostalgia, but also make use of preexisting facilities that would require renovation rather than a full fledged build of a new facility that may never be used again - decreasing any environmental damage and making better use of the funds invested in the event planning.
I like the idea of Lake Placid and NYC co-exhibiting, that makes a lot of sense! Combined it would be the perfect and Ideal location for the Winter Olympics! One day you can check out some events in the city that never sleeps NYC and another day enjoy some events in the beautiful scenic and tranquil city of Lake Placid! Sounds awesome and would bring a lot of people!
Great small city with ability to host big Olympic events. Just needs some infrastructure improvement, and New York City could host the big spectator events (Ice events and opening ceremony). If IOC is serious about promoting more financially viable events, then Lake Placid is the perfect place to start and show it is possible!
Lake placid is in an amazing location that has good ski resorts and has close proximity to NYC, Albany, and Montreal
V 20 Comments
5
Calgary, Alberta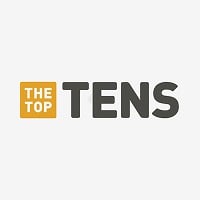 Winter Olympics will be a huge success in Calgary!
Should be first since it has all the facilities already, just gotta update them
I have been there its would be wonderful place to hold the olympics
Gerat place with great facilities
V 7 Comments
6
Rovaniemi, Finland
You should be reported "gay boy"
He should be flagged
His name is ben
gay boi
V 1 Comment
7
Salt Lake City, United States
Perfect resorts and already has all the stuff needed to host the olympics - Bradenlovell
They already have all the facilities they need to host. It has been used since 2002 and is in good condition, so this would be a smart financial move.
Would love to see the Winter Olympics in Salt Lake City again
SLC has everything close at hand.
V 12 Comments
8
Jurbarkas, Lithuania
The olympics had never been to this part of Europe.
Would help the economy and Lithuania's image among the world. And two words: Andrius Pojavis. - tailsthebest1
9
Örnsköldsvik, Sweden
Nicely Sized Northern Swedish City. (Also Niklas Edin is from there. He's so awesome! ) - tailsthebest1
Its beautiful spot, the weather is perfect for it venues would be close together, Huge boost for Northern Sweden
10
Nuuk, Greenland
Near LOTS of Snow! Help Greenland as it starts its Olympic journey (Planning to enter
The 2016 or 2020 Summer Olympics) - tailsthebest1
Because snow
Greenland..., ya!
The Contenders
11
Denver, Colorado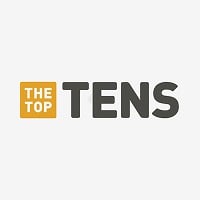 Should be at the top of the list. Perfect host city. Easy to get to, Great amenities already in place, ground zero for US ski team and home to several world class resorts. Nearby Beaver Creek has hosted the World Championships previously. Most logistical considerations already accounted for. Minimal new construction required.
Easy to reach. Large airport. The majority of the facilities are already in place. Sports crazy town.
USA should host both winter and summer games in 2026 and 2028. Denver is beautiful and all set up to host winter sports. Go Denver!
31 Winter Olympians from Colorado. Eight medals awarded. More Olympians and medal winners in one state than most countries.
V 5 Comments
12
Ushuaia, Argentina
People think Argentina is hot! IT IS so COLD laugh out loud! Argentina it snows a lot and also very beautiful
Large Argentine city, Near a lot of mountains, Help boost Argentine Economy. - tailsthebest1
13
Almaty, Kazakhstan
It should have won the right to host the 2022 winter olympics! CHINA SUCKS.
Large Good Kazakh City. Would help the economy in Kazakhstan. - tailsthebest1
Perfect, near Russia so it will be like Sochi which was amazing. Would also help Kazakhstan develop. - ReganTheBeast
14
Innsbruck Tirol, Austria
Great choice
This is the best city because they deserve it
Simply the best city in the whole world.
Best ski resorts, best medieval district...
15
Trento, Italy
Great scenery, beautiful landscape!
16
Anchorage, United States
Anchorage would be a great city to host the Winter Olympics.
How gorgeous would Winter Olympics in Alaska be?
17
Erzurum, Turkey
Very lowely city
It's the safest city of Turkey. 25th winter universiade games were hosted here and it still has the attendance record for winter universiade games. I think Erzurum will host that succesfully.
18
Vancouver, Canada
The city is completely ready to host 2026 Olympic beauty full with all the potential for the Olympic games
How is this city not in the top 5?
Good choice, go Canada!
19
Methven (Māori: Piwakawaka), New Zealand
Large-ish Town, Very Southern, Near Ski ranges on Mountains. - tailsthebest1
20
Lake Tahoe, California/Nevada
The 1960 olympics were hosted here, and with so many venues already built up in the area, not much money would have to be spent.
21
New York City, United States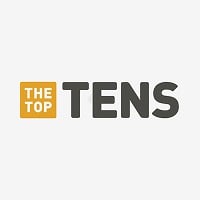 The City of New York, often called New York City or simply New York, is the most populous city in the United States.
22
Quebec City, Canada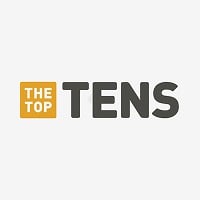 23
Toronto, Ontario, Canada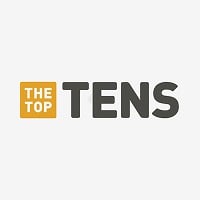 Toronto is the most populous city in Canada, the provincial capital of Ontario, and the centre of the Greater Toronto Area, the most populous metropolitan area in Canada.
Toronto is a great city! Deserves an Olympics!
24
Edina, United States
Only because the twin cities has a special place in my heart.
Decided I'd scroll down till I saw the first US city, then I saw Edina, a city in my home state. Things are so cold here up in Minnesota that we wouldn't have to worry about the halfpipe melting like it did in Sochi.
I only chose this because I am Minnesotan. There would be challenges with the alpine skiing events (i don't think Lutsen or Giants Ridge could host olympic downhill), but indoor ice events could be at the Xcel Energy Center and/or Target Center and there are a lot of cross country trails around here (including one five minutes from my home). Beside, we will likely have four million residents in the MSP area by 2026, so I think we will have enough peeps and venues for the events).
25
Anchorage, Alaska
Because it's cold, and also boosting Alaska's tourism industry to the already fragile state economy too
26
Vernon, Canada
Considered the best area for skiing (in general) in the best country to ski in. plus an economy boost - severalsomeones
27 Omsk, Russia
28
Boston, USA
They have perfect area for it and it is so nice there. I think it would be fun to see one in Boston. It would be a great atmosphere take it from me I go there all the time. Usually the weather would be cold but not to cold.
V 1 Comment
29 St Moritz, Switzerland
30 Kansas City, United States
31
Lausanne, Switzerland
Experience from the Youth Olympic Games, amazing landscape in the heart of the Alps
V 1 Comment
32 Warsaw, Poland
33
Beckley, West Virginia, United States
It would give hillbillies some jobs at least.
34
Fayetteville, United States
It may not be as grand as some of the other cities on this list, but it's geographical location makes it a great spot for many of the traditional sports played in the Winter Olympics, and it can bring lots of economic growth and global recognition to the Southwest/Central United States, as much of non-border America is often ignored. While I don't think the Olympics being held in Arkansas is realistic for 2026, due to both the short time until then and the Olympics being held in LA in 2028, I still think Arkansas can be a wonderful location to host the Summer or Winter Olympic games. - nfounder
35 Harbin, China
36
Copenhagen, Denmark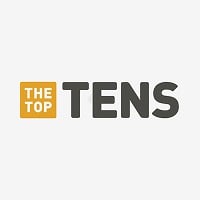 Copenhagen is the capital of the Kingdom of Denmark. At a population of 591,481 inhabitants as of January 2016, it is also the largest city in the country. It is located in the Hovedstaden region of Denmark and is home to the world famous Tivoli Gardens, one of the oldest operating amusement parks in ...read more.
37
Istanbul, Turkey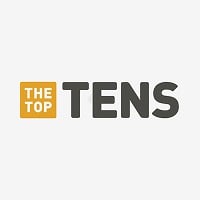 38
Portland, Oregon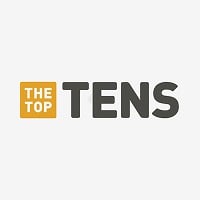 Portland is the largest city in the U.S. state of Oregon and the seat of Multnomah County. It is a major port in the Willamette Valley region of the Pacific Northwest, at the confluence of the Willamette and Columbia Rivers.
Skiing all year long on Mt. Hood and the slopes of Mt. Bachelor not far away! Two large ice hockey and Ice Events are side by side near downtown and on light rail lines. Only a speed skating oval would need to be built. International Airport withing a few minutes of downtown. (The airport is rated the best in the country by the way! )
39
Phoenix, Arizona
Summer
40 Lugano, Switzerland
41 Chicago, United States
42 Ufa, Russia
BAdd New Item
Related Lists

Countries That Should Host the 2026 FIFA World Cup

Cities that Should Host the Olympics

Top 10 Cities that Should Host the Summer Olympic Games

Music Artists You'd Like to Perform at the 2026 FIFA World Cup
List Stats
700 votes
42 listings
4 years, 107 days old

Top Remixes
1. Trento, Italy
2. Innsbruck Tirol, Austria
3. Reykjavik, Iceland
Robbi
1. Middlesbrough, UK
2. Reykjavik, Iceland
3. Longyearbyen, Norway
tailsthebest1
Error Reporting
See a factual error in these listings? Report it
here
.