Top 10 Cities in the Philippines
The Top Ten
1
Iloilo City
Most progressive, easy life, friendly people, and business friendly city outside Mega-Manila.

by the way, I'm from Makati City, so no bias...
It's a renaissance city. After a standstill during the late 20th century, it has reinvented itself coming into the 21st century. Its bustling economy is bringing back the glory of the sugar baron days. It's a melting pot of the old and the new as modern development is side by side heritage conservation. Its plight on environmental protection/preservation is unequaled by any other High Urbanized Cities with the Iloilo River Conservation and the protection of Mangrove sites. Development is also seen to embrace the environment like the Iloilo Esplanade along the Iloilo River and the upcoming Sen. Benigno Aquino Avenue widening where wide open space with lots of greens are in place. It's the next BIG THING in the Philippines. A WONDER CITY. Its ILOILO CITY.
Iloilo is a small, one of the oldest and simple city.. You can tour all around the city for half a day and most of the the buildings that you'll see are schools, universities, colleges, ancestral houses, old architectural buildings and historical churches... Ilonggos valued history, education and religion... Not to mention the delectable foods that you'll enjoy along the streets... But smoking in public places is a crime.. Never dare when you're in Iloilo... Outside the city you'll enjoy beaches as well as seafoods on a very cheap price... I love ILOILO because the life is so simple, laid back, serene.. But fulfilling... You don't need a lot of money in visiting Iloilo... But You'll enjoy the company of ILONGGOS.
I just love Iloilo.. The southern comfort, the laid back atmosphere and fun loving and sweet people makes it the best place to live. Now that it is becoming popular and the amenities of a metropolitan lifestyle can be felt, one can say, its laid-back living right at the heart of the urban zone. Strolling in the city streets is never quite hard without having to watch your pocket or bags or anything you bring than when you're in Manila or any other cities. Despite the progress of many other cities in the Philippines, I will still consider Iloilo my home! Its either living abroad or living in Iloilo for me...
2
Metro Cebu
Cebu is a city on Cebu Island in the Philippines. It is known as the Queen City of the South. It is one of the most popular destinations in all of the Philippines for foreign tourists. It has the largest sea port in the Philippines, the second largest Air hub and the second largest city in the country. It is the fastest growing large city in the nation with an annual growth of over 5% per year. Cebu is a booming metropolitan area with all the conveniences of a modern city. At the same time, it boasts of natural resources like countless white sand beaches (both commercial and untouched), as well as historical sites that reflect its cosmopolitan past: from the birth of Christianity in Asia, to early commercial trade with Mexico and China, to vestiges of the American colonization of the Philippines.
Cebu I think is the fastest growing city in the Philippines because of its rapid growth in terms of economy, tourism and culture. Many ongoing real estate constructions such as hotels/resorts, condominiums, super malls, BPOs, schools and hospitals are now spreading in different areas of Metro Cebu. This made Cebu's skylines also growing since many tall buildings are being constructed every year and starting the year 2015, this metropolis will never be the same again when some of the tallest buildings constructed are already completed. But in spite of these developments, Cebu still able to preserve it's history and culture, which makes this nice place the top city in the Philippines and one of the top island destination in Asia.
I love Cebu City then when I was young. It was clean, peaceful and it's people vibrant, warm, friendly and proud. I then wished time to freeze for my beautiful city to retain it's unique character and flavor, unfortunately, progress doesn't cease. So, here now is a new city, still with the same uniqueness but accelerated to new heights and dimensions with obvious issues that come along over crowding. Dispersing development to other deserving places outside the metropolitan areas and toward the whole island is a "win win" solution. I still love Cebu and would love to see it as an island nation.
Cebu really is a unique place. It combines mountains, beaches, world- class shopping centers, business parks, economic opportunities, gastronomical adventure in one compact place. And that is just in the vicinity of the city. Go out of the city and you will find mountain peaks, unspoiled beaches, caves, falls, prairies and sea creatures comparable to any other province in the country. It's like God gave Cebu all the best hand in the cards, it's not even fair. I like some parts of Manila, its skyscrapers are great, but it's skyscrapers can never have the mountains as its backdrop or a beach so close you can sneak out but still be in the office in time for a meeting. It's just a matter of time before Cebu's landscape will look like Miami or San Diego where everything is in a perfect balance. By the way, I am not a Cebuano.
3
Davao City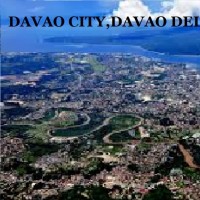 Davao has a low crime rate about less than 1%. Current revenue statistics show Davao City to be the fifth-richest city in the Philippines in terms of local income and IRA - the only city outside greater Manila in the top five. The city government also maintains a 24-hour emergency response system patterned after the 9-1-1 system used in the United States. A curfew on minors is also observed in the city. All business establishments, in particular bars and discos, are mandated by a city ordinance to refrain from selling alcoholic drinks beyond 2:00 am. Also, motorcycle drivers with no helmets and motorists with defective lights are not allowed to enter or drive in the city. Regular checkpoints in key parts of Davao City and at the city boundaries are conducted 24 hours to ensure the strict implementation of traffic rules.
The use of fireworks and other similar pyrotechnics, as well as smoking, is strictly prohibited in most of the city. Even outdoors, if you are under a roof of any ...more
Davao is not as developed as Cebu or Manila. It doesn't have as many tall buildings nor as grandiose highway systems. But what makes Davao the best city is its collection of world-class social services and its offering of modern cosmopolitan living to all. For one, Davao TAP water is considered only second best to Switzerland's. Its 911 rescue system, the 3rd of such in the world, is free. Its traffic signalization program uses the same technology as the one in Los Angeles. Its environment is well taken care of, and a number of garden and forest resorts are must-see tourist attractions. Its people are peace-loving people, raking for the city the lowest recorded crime rates in the country. Its people are also law-abiding, making the city smoke-free for 10 years. Its culture traces back to the original tribes of the land and continues to thrive in modern times as showcased in extravagant festivities as the Kadayawan. It's also a stone throw away to Samal's pristine white sand beaches ...more
Yes I vote for Davao as one of the safest city in the Philippines. The crime rate is low.
Taxi drivers are well monitored by the local government. I noticed when I was in Davao and hired a taxi from Davao International Airport, one of the man handed me a paper to write on regarding the behaviour of the taxi driver and the fare he asked. Of course on that piece of paper, information where to send is included. It is really amazing. The taxi drivers could not charge as what they want.

Whereas when I was in Cebu City and hired a taxi to Cebu International Airport, I could not imagine the taxi driver asked me three hundred pesos. I didn't pay that much when I arrived. I was so frustrated but I have no other choice but to pay.

I noticed the streets in Davao City are clean.
I am hoping the local government maintains Davao City. I am really looking forward to my next visit on Sept 2014.
Yes the surrounding places of Davao City say not really safe but its up to the ...more
Davao City is probably much younger than either Cebu or Manila either. But like a youthful lady, she whispers you softly with warmth and excitement. She is full of energy and vibrance and very promising as a young city. Her lovely white-sand beaches is akin to a young woman's skin that dazzles like gems when sun-kissed. She possesses a very sweet charm that invites a growing number of tourists and investors alike. Her simple laid-back ways of living invites many people from other cosmopolitan cities in north of the country to live and settle, and her growing presence in the country's list of most improved cities provides a gateway for other cities in Mindanao to also flourish and economically improve.
4
Roxas City
It has fresh air, pollution- free. The countryside ambiance, the security and of course, most of all, its seafood products which thrive I think because of its clean water. Its seafood products taste better than the seafood from other areas. I think this is the gift that God gave Capiz. Even experts could not seem to explain why seafood grown in Capiz taste better. Of course, the fanous Capiz and diwal shells are best grown in Capiz, notwithstanding its oyster.
Most livable and lovable city in the Philippines. The city known as seafood capital of the Philippines.
Many upcoming malls here in Roxas city. Experience the fresh seafoods here. Roxas city is cleanest and greenest
City in western visayas. Here you will relax the clean beaches and enjoy the fresh air.
*The Education, Commercial, and Logistics Hub of Northern Panay.
*Filamer Christian University is the only private university in Northern Panay
*University of the Philippines Visayas Graduate Studies will start this September
*Robinsons Place Roxas, the largest shopping mall in Northern Panay
*Roxas City is the only city in Northern Panay
*Seafood Capital of the Philippines, Cutfoliage Capital of the Philippines
*Venice of the Visayas, Cultural Capital of Western Visayas
As the commercial and industrial hub of Northern Panay, Roxas City is considered as one of the fastest growing economy of the Philippines. Real Estate and Retail Shopping are two of the top business opportunities. The opening of Bangko Sentral branch in this city truly signifies that financial activity is massive.
5
Batangas City
The City of Batangas gears up activities on trade, finance, education and medical services for most part of the province. As a center for trade and commerce, it hosts one of the largest oil refineries in the country, Pilipinas Shell and 3 Natural Gas Power Plants namely Kielco, First Gas and Malampaya On-Shore Gas Plant. Other major industries include San Miguel Food Corporation, JG Summit PetroChemical Corp., Universal Robina Corp., Himmel Industries Inc., Chemphil Bulk Terminal, San Lorenzo Power Plant, First Philippine Industrial Corp., It is the center for education with 3 of the Largest Universities in the Province and recently more International Schoolshave chosen the city as their campus site.
The City draws a thousand transient migratory workers w/ 46 banking and other financial institutions, 5major Hospitals, 3major Hotels, and various government agencies.
Sister Cities: Rio De Janiero, Brazil;
Cologne, Germany
Lhangenfeld, Rhineland, Germany
Guadalajara, ...more
This is true. Even landed as finalist to the worlds mist liveable cities. The strong leadership and commitment to do right by their mayor put batangas city in the list and no question for being the Philippines Green City
Industrial Port City of CALABARZON! Batangas City is hailed as one of the Top 10 Model Cities by Manila Times. A city with a taste of culture and modernic style! A Highly urbanized cities in Batangas Province and Batanguenos is known to be as a coolest and warmest people ever.
People tend to think Lipa City is richer than this city but this gentle giant is host to different industries, and gearing up to be one of the eco tourism capital of the province.
6
Bacolod City
Bacolod City is the city that captures my attention due to its ability to outsmart many if not all of the older cities in terms of economy, governance, business opportunities, sports, education, Healthcare industries, social responsibility, and religio-cultural diversity, etc so the people are happy and live longer lives.
The famed city on a hill or a "bakulod" started its beginnings as a small riverside community in the 1770's and later became a city of more than 500,000 people in 2010. Its now every Filipino's favorite vacation destination, convention destination, gastronomic adventure or business opportunity.

Well designed streets and city blocks and well-zoned areas of development, efficient traffic management and outstanding peace and order system.

Home of famous film makers, directors, performers and beauty titlists.

It's the city that's famous for having the latest car models driven by rich hacienderos. It's the city that has the most number of registered motor vehicles in Western Visayas
The City Of Smiles! The Cleanest and Greenest Highly-Urbanized City of the Philippines Hall of Famer! Most Business Friendly City of the Philippines! Football City!... Home of the MASSKARA FESTIVAL and SUGAR BOWL OF THE Philippines!

Those are just some of the awards and titles this city has received for its 73 years of existence as a chartered city.

A model in public governance, public-private partnership and a hotbed of organic agriculture, eco-tourism and environmental revolution

A city tested by hard times like disasters, economic crisis and insurgency, but never fails to show everyone that hope still shines and resiliency prevails
Bacolod is my humble home where you can find the Best Inasal in the World. The charming and sweet smiles of the people never fails to amaze any tourist and locals alike.

Bacolod City is a small city bustling with Bigtime Opportunities. The Economic Hub of Western Visayas, is home to the Country's Top Corporations. A mere provincial capital that can rival even it's Regional Capital in terms of Economic Growth.

Bacolod is a Cosmopolitan City and a Melting Pot of Cultures. Known to many as the Football Capital of the Philippines, Bacolod City boasts of Internationally Accredited Sporting Venues like the Pana-ad Football Stadium. Bacolod City hosted several International Friendlies already and is wowing crowd every time.

Voted as the #1 Best Place to Live in the Philippines by MoneySense Magazine, Bacolod City lives up to it's name as the Most Promising City of the Philippines. Even Tourism Advocate Carlos Celdran said that Bacolod City is the Philippines Best Kept ...more
7
Baguio City
Probably one of the most diverse cities in the country where both local and international cultures meet in harmony. Coffee lovers and party goers would love this place because hundreds of creative cafes are literally everywhere, and they have this unique alcohol mix called C2GIN which is surprisingly very very cheap. People are also very friendly in the place, I always experience strangers asking how I am doing when they get the chance to spring up a conversation. You'd love it here
Baguio City is a multicultural city because It has been a settlement for Americans, Japanese, Chinese and even the Natives of Cordillera. Baguio City is also a great city because it has the CRUISE-SHIP shaped MALL (SM Baguio), the Panagbenga (Flowerfestival; in which we make floats out of natural flowers), One of the Texas Instruments Factories, the Only Philippine Military Academy and We can also make our city look like New York because we have the ABANAO SQUARE, MALCOLM SQUARE, and very own Business street: Session Road.
A lot of improvement needed to be done though, If my city can be as strict as Davao City, as hospitable just like Iloilo City, As clean as Palawan City and as cold as Bukidnon then no wonder it will be number 1. I don't find it necessary to build tall buildings or have some structure built everywhere. Though my heart still belongs to Baguio City. I stayed in Makati City for 2 years and I loved it, Marikina City for almost a year and I feel safe. Go Baguio!
Baguio is the center of everything... It is a bulk source of profit. Strong and competitive in terms of tourism, industrial exported products, beautiful views, hotels, and business cites. Rich in cultural activities, less case of accidents, people in Baguio City is hospitable, generous and kind. It was been a center of education. A center of mining industries, well known and socially involve in any issues.
8
Dumaguete City
Dumaguete is surely gonna be one of the best cities in the Philippines in the next 10 years. It offers a lot of beautiful places and luxurious landmarks which would surely make you enjoy and have much fun. The city boasts enchanting views. But if you really want to enjoy, go to the Sidlakang Negros Village or go strolling in the boulevard. And after a tiring trip in the whole city, it's nice to relax in one of the beautiful hotels located within the city.
So what are you waiting for? Visit Dumaguete City, the City of Gentle People!
It's really true what they says about Dumaguete being the City of Gentle People. I don't think I saw any stoplights, because they didn't need any.

Every motorist was gracious and giving, and all the pedestrians followed the rules! It's just one more amazing thing that'll make me keep coming back (and actually even think of retiring! ) to this wonderful city. I miss it already! You cannot miss Jo's Chicken Inato for some good ol' lechon manok goodness for a stick of barbecue, chicken paa and rice (don't forget the Coke! ) for only 120 Pesos! Unlimited rice is a common thing in Dumaguete! You have to experience walking along the boulevard from sun up, down to 6pm where there are stalls of ihaw-ihaw (barbecue).
In my opinion Dumaguete city is one of the safest place in visayas or either in whole Philippines. Base on my observation dumaguete is better than cebu. If there would be a great mayor in dumaguete that will withdraw a money to modernize the city it would be the top city in the visayan regions.
Dumaguete City is the best, so peaceful, so nice. You're contented to be here. So many malls, it's like a Little Manila.. Haha.. Dumaguete has many call center jobs here, There are so many Gasoline Station Put Up in the city. Hope You Could Visit.
9
Digos City
Digos city is truly a filipino spot for thos who one to find there happiness... People in digos are jokers, lovable and caring.. Digos is aa city that known as the city of lion, in other words.. Digosenion are warrior.. There not afraid of danger, they only afraid or fear in god...
Yeah, I really love digos city
Especially to their natural way of living.
One of the Progressive city in Davao Del Sur, and people are giving their time to farming and minimal industrial and retail activity
The emerging city in davao region...
10
Cagayan de Oro City
Cagayan de Oro's Economic Growth is Faster than Cebu or Davao's, So Fast infact that it will pass Cebu's GDP by 2025. CDO's GDP per Capita is also Higher compared to Cebu or Davao. Poverty Incidence also more than halved in 2009-2012. The Metro Cagayan's Population is Growing Faster than Metro Cebu.
Dubbed locally as the "City of Golden Friendship" (Dakbayan sa Bulawanong Panaghigala-ay in Cebuano, as the phrase appears on the city's seal) for the camaraderie and hospitality that are inherent and traditional traits of its people.
Cagayan de Oro is considered as a melting pot in Mindanao. A growing metropolis to be classified as a first-class city. Cagayan de Oro serves as the regional center being the most populous highly-urbanized city in Northern Mindanao (Region noted for its accessibility, business growth and tourism attractions.
Cagayan de Oro is the "Melting Pot of Mindanao" because of its accessibility, business growth, attractions and most of its entire warm and hospitable people. It is also a business hub of Northern Mindanao region, considered as one of the most progressive and competitive cities in the country.
It was recorded to have reached the annual income of 1.345 billion pesos as of the fiscal year 2006. The city's economy is largely based on industry, ...more
Cagayan de Oro is the most ideal transhipment hub in Mindanao for goods coming from Luzon and Visayas. Situated at the central part of Northern Mindanao, it is a gateway to all the cities in the island.
Considered one of the fastest growing cities in the country, the city is proximate to PHIVIDEC, the largest industrial estate in the country where several industries are located. The growth of adventure tourism in the region further enhanced the city as a favorite destination among both local and foreign travelers.
Cagayan de Oro is considered as a melting pot in Mindanao. A growing metropolis to be classified as a first-class city. Cagayan de Oro serves as the regional center being the most populous highly-urbanized city in Northern Mindanao (Region noted for its accessibility, business growth and tourism attractions.
Cagayan de Oro is the "Melting Pot of Mindanao" because of its accessibility, business growth, attractions and most of its entire warm and hospitable people.
The Contenders
11
Paranaque City
The BEST PLACE TO LIVE in the Philippines.
Having an urban living the same time less pollution, less traffic jam and a clean and Green City.
One of the fastest growing city in this part of the country.
The best place to buy condo as an investment.
It's better to live here
Because there is city of dreams and it's a peaceful place to live
12 Camalig City
13
Tacloban City
Tacloban is one of the most scenic and picturesque cities in the Philippines. It is a charming, peaceful, and idyllic town, with all the conveniences and amenities of a modern city. There are a lot of good hotels, resorts, malls, and restaurants. There are also several good schools and universities within the city (including U.P. ). This city is ideal for families, retirees, and tourists.
Tacloban is dubbed as "The Queen City of the Orient Seas" and "The Gateway to Central East Philippines" is creating itself as one of the important cities in the Philippines. Economic development is taking a fast speed as businesses are rising, from high-end malls, restaurants, hotels, shoping centers and others. Tourism also takes part of its importance as more visitors are heading up to this city via Tacloban City International Airport (former Daniel Z. Romualdez Airport) which is now undergoing a massive repair and improvement. History also dictates its importance as it was a former capital and seat of the commonwealth government of the Philippines. Tacloban is a good place to live because all the things necessary for living including basic services are accessible and reachable by its people. LIVE LIFE EASY AND HEALTHY -Welcome to the Queen City of the Oriert Seas, THE CITY OF TACLOBAN - Your Gateway to Central East Philippines!
Tacloban must be the best city of the Philippines. Tacloban is small but beautiful. Many people say Manila is the best because of the malls and the tourist spots. You know visit Tacloban and you will feel the culture lag there. The people are still using the items that are used during the American time. You know try to experience the simple beauty of Tacloban.
Definitely the gateway to the East, when Manila bay is known for its beautiful sunset, you could witness in early dawn the majestic sunrise in Cancabato bay. An ideal city in which our historic and modern culture unites that makes this highly urbanized city more vibrant at the same time historical. Try to visit Tacloban to know what I mean and explore more with life.
14
Makati City
Makati City is the business capital of the Philippines, and is highly-comparable to New York City. It offers several types of professions related to ABM and STEM (Computer Science and Engineering), as well as lower types of work like carpentry, policework, etc. 1st thing to take note is the fact that Makati is eco-friendly, considering the fact that it houses a lot of trees, and encourage malls to be eco-friendly by placing mini gardens (like at the heart of the Greenbelt Mall Chain by Ayala corporation). 2nd to take note is that it houses the main contributors in the security for the nation's money, as well as the stock exchange. 3rd is that it has considerably a number of places for entertainment, usually modern types like museums. Lastly, it offers education focusing on Computer Science, Mathematics and technology (e.g. Makati Science High School). All these things are accomplished and maintained with the cooperating "rouge" dynasty of Makati.

*The Binay Dynasty is called ...more
Makati City is world-class in that it has a high concentration of talented, ambitious people coming from all over the world (as expatriates, knowledge workers, etc. ) Makati is the home to a large number of foreign embassies, and offices of multinational / global organizations. Makati also provides an unlimited range of cultural venues.
Makati is the heart of metro manila it can be the New York of the Philippines because it acts like a cosmopolitian city of the Philippines unlike bangkok, makati it self is clean. And the best part is it is VERY wild in the night, before you sleep in makati look out your window!
My opinion about Makati City is that it is like New York City because it is really popular in the Philippines and there are also many foreigners in this city that is why I vote for this city.
15
Taguig City
Taguig City's programs have been a great assistance to many of the citizens. While the Local Government pushes to improve the physical features of the city, they have provided much programs to help the citizens. They have eliminated the gap that separates people from being aided in their aspirations. Educational, health, employment assistance have been given closely and fairly as a chance for all. Good governance is a great factor in a city's improvement.
The Philippines Premier City 2020

A global city (also called world city or sometimes alpha city or world center) is a city generally considered to be an important node in the global economic system.

No wonder, in every country, there can only be one called GLOBAL CITY and that is in the City of Taguig.
Taguig has made a great leap toward globalization... Hope that it would be the next Makati city andtop performing city
For me it's a developing city nowadays...
16
City of San Fernando Pampanga
It is the capital of Pampanga and the regional center of Central Luzon (Region I). Well known for its giant lanterns and is popularly known as the "Christmas Capital of the Philippines." The annual Giant Lantern Festival is held every December.
You can really say that San Fernando the most livable city in Philippines!
What about being the Christmas capital of the Philippines?
17
Tarlac City
The next big thing in Central Luzon sooner be called "The Gateway City of the North" since Tarlac City provides all the routes from South to North and from East to West of Luzon. It ignites all the Culture of Central Luzon that makes it well known to be the Melting Pot of Central Luzon where Kapampangan, Ilocano & Tagalog are the main inhabitants of the City. Known as the Cradle of People Power Icons "The Aquino's" the home of the True Cross of Jesus Christ (at Monasterio de Tarlac) with its tremendous growth in commercial buildings right now Tarlac City has 4(Robinsons Place Luisita, SM City Tarlac, Metrotown Mall & Magic Star Mall) established malls & 2 are on going construction (Palm Plaza & Citiwalk Tarlac).
The undiscovered travel destination of the north with its Museums, numerous restaurants, historical parks, site seeing at the Eco-Tourism Park and Mt. Pinatubo crater and soon, the huge Tarlac Recreational Park (venue of the 2010 Palarong Pambasa) which is being developed. The most accessible business center after NLEX and SCTEX, the gateway city of the northwestern provinces.
Tarlac city has implemented the BCDA Metropolitan Green City project. It has good, scenic mountains. Like Mt. Pinatubo, Mt. Telakawa, Monasterio De Tarlac, Tibagan Hills, and more. And the home of the Philippine Political History, and once the Nation's Capital city in 1889.
Tarlac is the best City in the Philippines. Tarlac is the home of Ninoy Aquino and Corazon Aquino.
18 New Washington Aklan
19
Quezon City
Quezon City is the largest and richest city is NCR. It consists the greatest opportunities. I live here since 1982 and will probably to the rest of my life. No matter I used to traveling to anywhere in the Ph or to the rest of the world, Quezon City is always on top of my heart.
With its wide public spaces, tree-lined avenues, and a soon-to-rise central business district, the future is bright for Quezon City. The sprawling UP Diliman campus is an ecological, cultural, artistic and intellectual oasis. I can live here.
The continuous expansion and growth of its business districts, creating new avenues for personal growth.
Roads in quezon city are wide, unlike in manila which is too cramped, it has less traffic in quezon city.
20
Legazpi City
If Legazpi City fully develop this city no doubt the most beautiful city not just in the Philippines but in Asia and in the World. This city has lots of potentials that other city don't have. Nature's beauty is there and the only thing is its needs wide roads, high rise buildings' industrial parks. In addition, Legazpi needs to develop its international seaport because it is the largest city in the country facing the Pacific Ocean aside from the new international airport that is in few years will be operational. Develop its beautiful black sun beaches and the white sun beaches in nearby neighboring municipalities and islands that waiting for big time investors locals and international. The Philippines will going to have a develop city in the Pacific. Hoping the government will do the best for the Legazpi City's great future and the country as a whole.
In this short time that I've been staying here, I love the atmosphere of true sense of city where diversity of people is great. I look to it's strategic efforts to be one of those competitive cities in our land- she's near to that. I can say that it is a little Singapore where even it is boosting its economy, environs are still kept friendly and livable. The Majestic Mayon Volcano can testify that being here is worth and opportunity.
-Mayon Volcano, Fresh Air, Lovely People, Smart People
- its in the Center of, Sweet Heart bicol. Near catanduanes for surfing, sorsogon for butanding, masbate for rich white sands, cam sur for coral islands
-located in albay so much history with the people and the volcano
- Mayon VOlcano it's a wonder of nature
-Food Spicy Coconut Milky Foods
-Laing, Bicol Express, Pinangat, Baluko, Guinobatan Lonnganiza
-City Facing the Pacific ocean, less than 3 hours on a boat your in a wide ocean
-Scenery, Volcano Mountains, Hills, Coral Cliffs
-Rich in renewable Energy. Geothermal.
-Crime is Low
-People are active in advocacies
-small population but this city is packed!
-buried spanish ruins from the volcanic eruptions
I live here.
With the construction of the South Luzon International Airport in nearby town Daraga, the province's investment Climate Change Adaptation, new businesses entering the city and its investments in various infrastructure projects, Legazpi City is poised to not only be the most progressive city in Bicol but also for South Luzon.

#wikipedia
21 Manila
22
Angeles City
In year 1991, Angeles City was tagged as the "City of Ghost" due to the eruption of Mt. Pinatubo. Many of real estate owners sold their properties at very affordable/ lowest price cause they thought that the city will never be revived. Some other say that Angeles City will be wash out in the map of the Philippines as well as the entire province of Pampanga. But the people never let these rumors to be in picture. They see to it that they will used their last resources properly in very timely way. Until they starting rebuilding the city and its tourism assets. Tigtigan Terakan King Dalan, started couple of years after Pinatubo erupted. It is the sign to everyone, to the entire country, and the world at large that Angeles City is already starting to set the new chapter of its history. Today, Angeles City is already one of the Highly Urbanized City not only in the province but with the whole region. There are a lot of things to do now in Angeles City. Try to visit the city in the month of ...more
Where rich people live and stay because its has awesome SM City Clark with amazing meeting place, and Ayala MarQuee Mall's international brands. The city is big that everyone can find their perfect place to stay and take a selfie.
Angeles city is really an entertainment capital in the Philippines.. it has lot to offer. It ranks as one of the philippine cities with high economic growth.
Angeles city is the Premier City of the North Luzon not just Central Luzon. And Mid-rise building are booming in angeles city.
23
Puerto Princesa City
As a Canadian I have lived in and traveled a large part of the Philippines. When I arrived the first time in Puerto Princesa I decided in the first three hours I wanted to live there when I retire (early I hope)! Purchased a house in the excellent Camella subdivision. Amazing waters, history, nature, wildlife and the kindest locals I have ever had the honor to meet. Geologically it also has no earth quakes, volcanoes or typhoons except the very tip in Coron during the largest one a couple of years ago. I sits on a different tectonic plate then the rest of the Philippines. See You in a couple of weeks!
A city in the paradise... Were underground river belong, and also one of the 7 wonders nature in the world... A cleanest and greenest city!
Puerto Princesa is truly a haven of natural wonders.. A lot of potential...
A lot to Offer.. A City in the Forest
The Last Frontier...
The only and most beautiful city in Palawan whose made Puerto Prinsesa Underground River one of the 7 wonders of nature.
24 Tabaco City
25
Vigan City
It is a World Heritage Site in that it is one of the few Hispanic towns left in the Philippines, and is well known for its cobblestone streets, and a unique architecture that fuses Philippine and Oriental building designs and construction, with colonial European architecture.
Love the city, went to a private all boys high school back then on the late 50's. A US citizen come home (Sta. Catalina) every now & then & I am proud of the city as it progress. I applaud the city officials for keeping the city a nice place to live & visit.
It is one of the cleanest and greenest city in the Philippines and truly a child friendly city. No wonder this beautiful city is bowed by the tourists not only with its remarkable structures but also because of it's good people too.
The best city in the Philippines, cleanest and greenest city at its best :D
A heritage city and a living museum with well disciplined people.
PSearch List