Top 10 Best NRL (National Rugby League) Teams
The top ten best teams in Australasia's National Rugby League.

The Top Ten

1 Melbourne Storm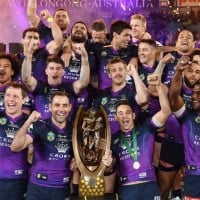 Melbourne are just so consistent the last time they finished outside of top eight was 2001 they are clearly the best team ever. go storm!
I can't believe they didn't beat cronulla in 2016. But when they beat the doggies at the final in 2012, they became my favourite NRL team ever.
Last time I checked this list these guys were number 10 and I'm so happy I come back to see they are now number 2, so happy and so proud!
They have possibly the best fullback of all time and have won the NRL Telstra premiership twice. The melbourne storm should be way higher than this
2
South Sydney Rabbitohs
I love souths they are the best team in the NRL and they have won 21 premierships and have most members.

I have went for souths ever since I was born E.S.T 1908!
They had GI (Greg Inglis) the best player of all time and they've won the most premierships (21 premierships), the bunnies are the best.
I have saw Greg ingles play for the Rabbitohs and I reckon that they could not win with out him. and I reckon he is still the best player in the world.
Most premierships. Most members. One of few clubs to actually turn a profit. The rabbitohs are the pride of the league.
3
Sydney Roosters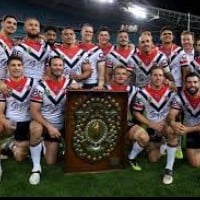 Sydney Roosters are one of the last two teams to have played since 1908, Storms have had barely any years in the NRL, 15 premierships, and that Brisbane guy said 6 was a lot, Roosters have had many 2 in a row and a 3!
Roosters are not only good and first did you even see there team work and skills like Latrell mitchell that's why the rooster would be definitely the rooster is best.
Last year (2018) they won the cup! WHOOP! *celebrates* they beat the storm too. They should be first not fourth!
Gone back to back (2018-2019)

Have the second most amount of premierships (15 yet some how Melbourne are first yet they won only 3)

Won the most world club challenges out of any team.

Won the most minor premierships in recent years.

Has JT (James "Teddy" Tedesco")
4
Brisbane Broncos
6 Premiereships, 4 Minor Premiereships,
2 World Club Challenges, 0 Wooden Spoons. Rugby League's most successful club over the past three decades. Are the most successful club in the National Rugby League, and one of the most successful clubs in the history of rugby league, having won 63% of their games.
The broncos are the best rugby league club overall. They have performed constantly well in the NRL for decades now and the club environment and development has been excellent. You can't go passed them for the Best Rugby League Team.
I think st. George dragons are the best nrl team but you can't not include the Brisbane broncos these guys are brilliant! Just had to vote so they would still be on here.
Go the saints though!
Broncos are the best! When I was younger I went to one of their games and automatically loved them. Such a great team!
5
St. George Illawarra Dragons
Why are the dragons 6th they should be 1st the roosters have never did that plus they aren't the best the dragons are. And we won 11 premierships in a row.
Dragons are the best team in the world! They won 11 premierships in a row! Every other team looks up to the dragons! Oh when the saints!
Finally busted the premiership drought with a solid all season 2010 performance. Laid the critics to rest.
It was 11 in a row, but the roosters or any other team will never come close to matching it. Go the DRAGONS.
6
Manly-Warringah Sea Eagles
One immortal, 8 premierships, no wooden spoons and 2 Origin hopefuls (Jake and Tom Trbojevic) just one of the most hated teams. Underrated, if it hadn't been for injuries Manly would win the title. Haters gonna hate. Grubs? You can tell that to Kapow and Fonua Blake and they'll knock you out.
Only team to never win the wooden spoon (for a long existing team) and the only team to win a premiership in every decade since the 70s!
Manly gets its name from strong people, Manly is the BEST...it should be higher up, not 8TH!
Never ever have finished last...one of the only teams to do so. Must mean they are the greatest
7
North Queensland Cowboys
Without a doubt, the Cowboys are number one, regardless of where they finish. They have tried hard all season, and they arguably have the best NRL player in Johnathan Thurston. It'll be sad to see him go, but the Cowboys will still have the talent to see success for years to come!
The Cowboys are probably one of the most underestimated teams, but I really think that they are great. they play fairly and have great players like Morgan and Thurston. plus they beat the broncos last year.
This team by far has the best players around. This team has been knocked around with injuries but still manage to beat the best team in the comp.
This team has the players to even beat the Broncos. Cowboys should be Number 1 for sure with Jonathan Thurston. Best player in the NRL easy.
8
Cronulla Sharks
They suck, they are one of the oldest teams and haven't won a premiership yet, they haven't even got close to winning one in a long time...YOLO
Gallen and now Gagan, beating adverity. They've had some of the toughest years but it has just made them tougher.
Go go cronulla sharks
Sharks are the best
9
Canterbury-Bankstown Bulldogs
They are one of the best teams with som of the best players, many are in state of origin. The Bulldogs deserv to be higher because they are a brilliant fair and fun team as well as a good and professional team. Ok somtimes they lose but really, you can't deny it. Bulldogs are on of the greates nrl teams out there. Go doggies!
They tend to be in finals and have great players! Up the Bulldogs!
Great team. Great players. They never give up.
Great team. Great supporters!
10
Penrith Panthers
The Penrith Panthers is Worst Team That has ever played NRL I have ever see play in my entire life. I feel like vomiting just for writing this comment becuase I wrote their name!
Been a panther fan for years. Storm are just up there because of some bandwagon supporters. Come on panthers. All the way
Panthers are awesome and should be above Manly at least.
Seriously you can't be some awful bandwagon to the storm but the Panthers deserve more. come on PENRITH
The Contenders
11
Wests Tigers
Benji is easily the most skilled agile and unpredictable half ever the play nrl... Robbie farrah is amazing in defense and an offensive visionary... Some great rookies getting to show their talent means great things in future years... GO THE TIGERS!
They are the best team in the competition and have the best players in the competition. Go the tigers! They definitely have the potential to win this season.
Had some great players like Scott Prince, Benji Marshall and Robbie Farah. And their team even now is coming along really well
Bets players come from that club, Benji, Robby, Scott, Tedesco, Luke, Mitchelle, Aroon, Blake and way more.
12
Gold Coast Titans
Impossible. Just cause they have Hayne, Peats and Hurrell, doesn't mean they are the worth being final contenders
Mythology not real
13
New Zealand Warriors
New zealand is like the best at rugby league take a look at the all blacks the best team ever and the warriors their defense this year was great. After 25 years the warriors will win the premiership in 2019 even without Johnson they are just too good
New Zealand Warriors are a good side of players I have saw them win and loose but I have saw the warriors win in most.
They have beast players
Not as good as Australia but still very strong nation at rugby league
14
Canberra Raiders
I believe overall the Canberra Raiders produce the best players. The problem is wealthier clubs take our players. Why stay in Canberra when your career is starting to get notice? We build a strong foundation and than major sydney teams take our youth. Happens all the time.
First team to win the premiership outside sydney! Per-capita, Raiders develop more players then any other team! We have legends - Ricky Stuart, Mal Meninga, Laurie Daily, so many more!
I Love you canberra raiders your my Second best team in the NRL!
They were robbed in the GRAND FINAL, if you can think back to 10 minutes before the six again call, who had the ball and was just about ready to deliver the final blow on the rosters, that's right the raiders. We have some of the best and most entertaing players in the NRL. GO THE GREEN MACHINE
15
Newcastle Knights
They Should get kicked out!
Shut up they are good just because they are new doesn't mean they are bad
Hey leave them alone
There the best team
16 Cronulla-Sutherland Sharks
17
Parramatta Eels
Para should at least be top 5! Not only have they improved they're good sports and have the best fans. I was raised as a para fan I wouldn't change at all so please make para at least top 5
NO WAY! They should at least be in the top 5! Eels have improved heaps. The teams In front of them this year on the ladder (2019) they are all near the end of it. Really? You think titans and better then them? You think tigers are? What a load of bull. This year they finished 5th on the ladder. They are great with teamwork and they push themselves to win each game. They were unlucky versing storm but besides from that all their games were good. I completely disagree with this rating. Please change it.
The parramatta eels should be the 3rd best nrl team because the have really improved and I have the eels have lit ritual the most fans and 2 of the players went to state of origin.
Parramatta are definitely the best just some unlucky times have stopped them. Parra rule Australia. Look at what we do with our youngsters we make them legends for example reed Mahoney. Parra should definitely be number1
18
Western Suburbs Magpies
Yeah they suck that's why they got kicked out bo!
19
North Sydney Bears
They Got Kicked out because they did not play well boo.
20
Gold Coast Suns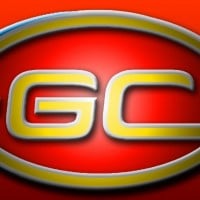 21
Balmain Tigers
They mixed with wests and the magpies and they are the worst defending side in the rugby leauge.
22 Gold Coast Chargers
23 Hills Bulls
24
Cumberland
Cumberland suck! They got kicked out in 1908 because they only won one game!
25
Western Sydney Wanderers
They are the best at NRL because they are Wanderers who get in there
PSearch List