Best Italian Soccer Players of the 21st Century
The Top Ten
1
Francesco Totti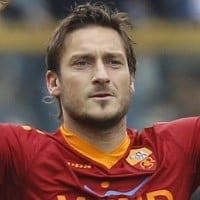 Francesco Totti is a former Italian professional footballer who plays for Serie A club Roma and Italian national team.
He is one of the few teenage phenoms to be a GREAT player from start to finish. He as never been given the accolades he deserves because he played for Roma. Had he played for Juventus, Milan, Inter, or Real Madrid he would be given more respect by others and he would have won more trophies. I also feel he was unlucky with the national team. He was wonderful in Euro 2000, the 2002 WC is very suspect, 2004 he was banned - no excuses, and 2006 he did a wonderful job as a second striker and he was not fully fit. But overall I feel that the lack of playing at a big club is what really diminishes his reputation. Lets be honest we all love the attacking talents. No other Italian passes like him and scores like him. Baggio is the only one can be in the same league as Totti
When you talk about the 21st century totti is the best player in Italian Football. Because of more elements:
He reached his athletic pick in that time, instead of Baggio and Del Piero, he win 5 best italian player award, he led Rome to 4 titles, and of course was the best playmaker in all the world along with Zidane.
This list is a big joke. No disrespect to a lot of the players on here but they aren't legends and considering the players Italy has had in the phenomenal history it makes me laugh that certain players were selected. In any case, Totti has scored the second most goals in Italian league history and he wasn't even a striker. He's almost 40, has screws in his ancles and despite his legs slowing down is still a dominant force. He has been called by Pele and Maradona as the best player in the world. Sporting director Perez from Real Madrid said his biggest regret during his career was not being able to buy Totti during Real's Galacticos era. Had Totti moved to a team like Real Madrid or Manchester United the exposure he would have been given would have been 20 times more than what he was given at Roma and he would have easily been considered top 10 or top 5 of all time. Don't believe me? I encourage you to go watch some highlight videos on YouTube of him in his prime. His goals and assists ...more
Alessandro Dle Piero is first? Totti has more goals than him and he isn't even a forward! Piero has around 250 goals in all competitions plus 20-25 more for Italy-and Totti has more around 300 goals if we inculde champions league, European league and the Italian Supercup. Sorry but Totti deserves the first spot.
2
Gianluigi Buffon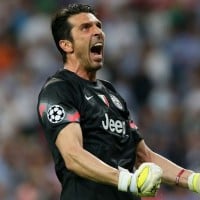 Gianluigi "Gigi" Buffon (born 28 January 1978) is an Italian professional goalkeeper who plays for Serie B club Parma. He is widely regarded as one of the greatest goalkeepers of all time, and by some as the greatest ever.
By far the greatest keeper of the 21st century. Definitely better than both Neuer and Casillas.
Goaltender in the country and on the best team in the country Juventus
Great player NO Totti his well better than Iaquinta and Grosso.
3
Alessandro Del Piero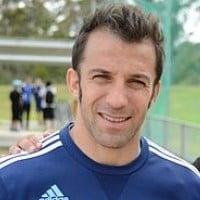 Alessandro Del Piero Ufficiale is an Italian former professional footballer who played as a deep-lying forward.
Del Piero is simply the greatest Italian player ever. He would probably have been voted as by the other players in top ten. The world seen very few players with his capabilities.
Del piero is better than everyone from 2-10, he was my favorite soccer player since I was a kid. he made us win germany and scored a penalty against france in 06. come on if you guys are smart vote for del piero. my friends are spanish and think he's better than half of the spain and argentina team!
Del Pieros versatility has always been better than anyone else. His freekicks, penalties and dribbling skills have always been top class of the world. And he loves Juventus, we saw that after falling to Serie B.
He is the best. Juventus should be proud that having a legend such del piero
4
Andrea Pirlo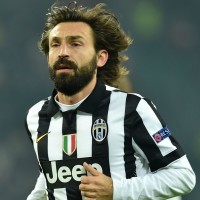 One of the greatest Italian footballers! Fantastic playmaker, maybe the best in the world! Competing with Xavi & Iniesta and the rest of the top footballers in the world, especially the greatest Spanish ones. Should be way more credited for his contributions for Italy's good performance in Euro 2012 and for Juve's victory of Serie A!
You don't even have to look him up, he's like 35, and still one of the best at his position. People say "oh, he never runs", doesn't matter.
The Best Playmaker in this decade, on this age he can make some magic.. He is the best Italian Football Player Now..!
One of the greatest midfielders ever! He ranks with the likes of Xavi, Lampard, Gerrard, Gullit
5 Sebastian Giovinco
6 Daniele De Rossi
7
Giorgio Chiellini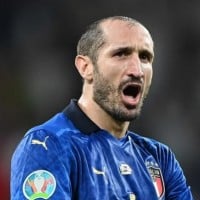 8
Paolo Maldini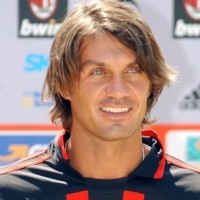 Paolo Cesare Maldini is a former Italian professional footballer who played as a left back and central defender. Maldini captained Italy for 8 years and AC Milan for 12, and was renowned for his leadership skills, earning him the nickname "Il Capitano", or 'The Captain'.
When you think about defenders in general, he is one of those names.
Should be at least no 3
9
Fabio Cannavaro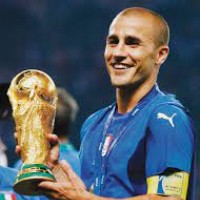 Watched him play for Real Madrid his ability to read the game even in later years, he wasn't quick much like Bobby Moore, but would watch a players body language, their head, and feet and read what to do and transfer his weight accordingly, when to drop when to step arguably with Baresi and Nesta three of the greatest defenders of all time.
Won the golden ball
10
Mario Balotelli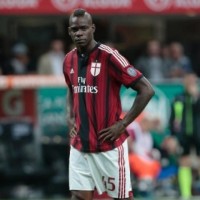 I think Balotelli because he has the skill and the team depend on him. They'd be no team without Balotelli.
Balotelli worked alone as the best Italian offender.
Balotelli is a boss
The Contenders
11
Roberto Baggio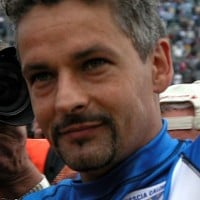 Roberto Baggio (Italian pronunciation: roˈbɛrto ˈbaddʒo), born 18 Feb 1967, is an Italian former professional footballer who mainly played as a second striker, or as an attacking midfielder. In 1993, he was named FIFA World Player of the Year and won the Ballon d'Or. He is the former President of the technical sector of the Italian Football Federation. A technically gifted, creative playmaker and a set piece specialist renowned for his curling free kicks and goalscoring, Baggio is regarded as one of the greatest footballers of all time.
Should be way higher! Not even in the top ten?
Best italian player
The best of all time
Top of the range
12 Leonardo Bonucci
13
Alessandro Nesta
My best plyer ever
14
Marco Verratti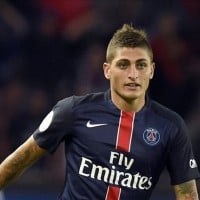 Marco Verratti is an Italian professional footballer who plays as a central midfielder for French club Paris Saint Germain in Ligue 1 and the Italian national football team.
Pirlo number 2
15 Claudio Marchisio
16
Gennaro Gattuso
Real warrior on field
17 Riccardo Montolivo
18 Mauro Camoranesi
19
Christian Vieri
He may not win much titles. But he is the most dangerous Italian striker. His terror in the box is felt by any defenders & goalies.
This list is so wrong, Christian Vieri IS still the joint topscorer of Italy in WC with R.Baggio. He also has the most goals from header in serie A. He is the only one italian strikers who can be a topscorer in other big competition (read: La Liga), and all of you put him below Balotelli and Iaquinta as strikers? How outrageous!
He was scoring 9 goals in 9 appearances in WC but why he only ranked under best ten? Outrageous!
My favorite player ever best striker next to baggio played well in major international competition
20 Vincenzo Iaquinta
21 Alberto Aquilani
22 Fabio Grosso
23 Luca Toni
24 Filippo Inzaghi
25
Stephan El Shaarawy
Best Young Italian player. Has potential to be one of the best players in the distant future. Reminds me of Neymar and his pace is almost unrivaled.
PSearch List