Top 10 Best Countries to Be Allies with for World War 3
I'm not saying that there will be a 3rd world war, but for anyone in the war, these countries would make great allies.

The Top Ten

1 United States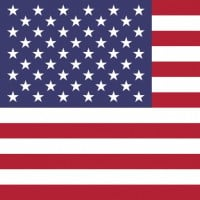 The United States of America, or the U.S.A. for short, is a federal republic composed of 50 states, 48 of them are contiguous states. There are two other states, Alaska and Hawaii, which are north and south of the contiguous states, respectively. The United States declared its independence from the ...read more.
No doubt the most powerful country! The US has racked has fighting experience over the years. The military technology and the army can bring any countries to it's limits.
America is the most powerful country in the world. It kind of makes sense not to annoy them. Great Britain will always support America and Vice versa.
Check this out!
I pledge to the alligence of the flag of the United States of America.And to the republic with wicked stands one nation under God indivisible with liberty and justice for all.
We have won MOST of our wars not all.
BUT OUR country has armies AND it has freedom.Also,in one of the wars we used codes to communicate so that the other Army could not know what we're saying.
The united states is powerful and can really make use of it's army
2
India

India, officially the Republic of India, is a country in South Asia. It is the seventh-largest country by area, the second-most populous country (with over 1.2 billion people), and the most populous democracy in the world. Its capital is New Delhi. Some other major cities are Mumbai, Chennai, and Ahemdabad. ...read more.
India should not be this high... It should be like 7, sure they have good nuclear weapons, but they don't have a good army. Germany, Russia, China and Britain are way way better.
India has manpower as well as purchase power
India has strong Air force AND ARMY
Not correct. Russia must be at 2
3
Russia

Russia, known as the "Russian Federation", was formed on Dec 25, 1991. It is located mainly in Asia. The capital and largest city is Moscow, followed by Saint Petersburg in terms of population. The country primarily speaks Russian, a Slavic language.
Yalta conference all over again.
Don't get me wrong, Putin always wins, but he will backstab us
4
China

China, officially the People's Republic of China, is a sovereign state in East Asia. It is the world's most populous state, with a population of over 1.388 billion. It was established in 1949 by Chairman Mao, the president of the communist party. Its capital is Beijing. The major cities are Shanghai, ...read more.
China! BING BING BONG!
5
United Kingdom

The United Kingdom of Great Britain and Northern Ireland, commonly shortened to United Kingdom, UK or Britain is a Sovereign State located of the Northwestern coast of Europe. It is a Parliamentary Constitutional Monarchy currently lead by Monarch Queen Elizabeth II and its current prime minister is ...read more.
They have more military experience than any other country. They also have the best special forces ever.
Top ally of the United States and carries more influence then India and Turkey.
6
Germany

Germany was formally united in 1871 under the initiative of Bismarck with King Wilhelm of Prussia as emperor. The previous 'Holy Roman Empire', basically a continuation of the empire of Charlemagne/Karl der Grosse was dissolved in 1806. ...read more.
7
Turkey

Turkey, officially the Republic of Turkey, is a transcontinental country in Eurasia, mainly in Anatolia in Western Asia, with a smaller portion on the Balkan peninsula in Southeast Europe. Turkey is bordered by eight countries with Greece and Bulgaria to the northwest; Georgia to the northeast; Armenia, ...read more.
8
France

France, officially the French Republic, is a sovereign state comprising territory in western Europe and several overseas regions and territories. The European part of France, called metropolitan France, extends from the Mediterranean Sea to the English Channel and the North Sea, and from the Rhine to ...read more.
9
Canada

Canada is a country in North America that is next to the United States, and it's the 2nd largest country in the world by area (size is 9.985 million km²). This country has 10 provinces, and 3 territories. Canada became a dominion on July 1, 1867. Its 10 provinces are: Ontario, British Columbia, Quebec, ...read more.
10
Pakistan

Pakistan was established in 1947 and is located in South Asia. Islamabad is the capital city of Pakistan. Karachi, Lahore and Peshawar are other major cities of Pakistan. Urdu and English are official languages of Pakistan. World's second highest peak (K-2) and ninth highest peak (Nanga Parbat) are ...read more.
Bend the knee, and pledge your allegiance to the House of PAK, and we will send down as many soldiers as the rain drops.
Nukes, large army.
Very very strong end peaceful country.really awesome
IT IS LAND OF PEACE AND LOVE BUT IT WILL END WHEN NO ONE END WAR IN WORLD
The Contenders
11
South Korea

South Korea, officially the Republic of Korea, is a sovereign state in East Asia, constituting the southern part of the Korean Peninsula.
12
Japan

Japan is an island country in East Asia in the Pacific Ocean. It lies off the eastern coast of the Asia Mainland (east of China, Korea, Russia) and stretching from the Sea of Okhotsk in the north to the East China Sea and near Taiwan in the southwest. ...read more.
Japan won't exist much longer. Me and my squad are making progress on it.
13
Australia

Australia, officially known as the Commonwealth of Australia, is a country comprising the mainland of the Australian continent, the island of Tasmania, and numerous smaller islands. Australia has a very warm climate and is very dry. The country's official language is English.
14
North Korea

The Democratic People's Republic of Korea, also known as North Korea, is a country in Eastern Asia. Its capital is Pyongyang. It is currently ruled by the dictator Kim Jong-Un, after inheriting the title from his father, Kim Jong-Il, who in turn inherited it from his father, Kim Il-Sung. ...read more.
15
Israel

The State of Israel is a country in the Middle East and the only country with a Jewish majority in the world. Israel is a small country bordering Lebanon, Syria, Jordan, and Egypt and its official languages are Hebrew and Arabic.
16
Philippines

The Philippines was established in March 16, 1521 and named in honor of a Spanish King whose name is King Philip of Spain II. It is located at Asia, specifically at Southeast Asia. The capital is Manila. 89% of the people there currently are native, while 11% of people there are foreigners.
17
Norway

Norway, officially the Kingdom of Norway, is a sovereign and unitary monarchy in Northern Europe whose territory comprises the western portion of the Scandinavian Peninsula plus the island Jan Mayen and the archipelago of Svalbard. ...read more.
18
Switzerland

Switzerland, officially the Swiss Confederation, is a federal republic in Europe. It consists of 26 cantons, and the city of Bern is the seat of the federal authorities. ...read more.
19
Italy

Italy, in italian Repubblica Italiana, is a unitary parliamentary republic in Europe. ...read more.
20
Vatican City

Vatican City, officially Vatican City State or the State of Vatican City, is a walled enclave within the city of Rome. It is the smallest nation on Earth, and is the headquarters of the Roman Catholic Church.
This country has a lot of people and a huge army so being an ally with them is a must.
21
Finland

Finland, officially the Republic of Finland, is a sovereign state in Europe. It has a capital of Helsinki and got independence from the Soviet Union after WWI.
22
Latvia

Latvia, officially the Republic of Latvia, is a country in the Baltic region of Northern Europe, one of the three Baltic states.
23
Kazakhstan

Kazakhstan, officially known as the Republic of Kazakhstan, is a country in northern Central Asia, with a sliver of its territory west of the Ural River extending into Eastern Europe.
They have great places to test nuclear bombs in!
24
Liechtenstein

Not really for power, but to save the great stuff.
25
Nigeria

Nigeria, an African country on the Gulf of Guinea, has many natural landmarks and wildlife reserves. Protected areas such as Cross River National Park and Yankari National Park have waterfalls, dense rainforest, savanna, and rare primate habitats. One of the most recognizable sites is Zuma Rock, a 725m-tall ...read more.
PSearch List