Top 10 Worst Performances in Beauty and the Beast (2017)
I've been making Beauty and the Beast lists lately because I'm excited for what I'm doing this weekend. Anyway, the live action movie is an absolute disaster. The bad acting is one of the reasons why. So let's discuss the worst performances in the 2017 film.

The Top Ten

1 Emma Watson - Belle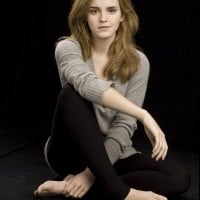 Emma Charlotte Duerre Watson is a British actress, model, and activist. Born in Paris and brought up in Oxfordshire, Watson attended the Dragon School as a child and trained as an actress at the Oxford branch of Stagecoach Theatre Arts.
Emma has shown herself to be a great actress, but her performance as Belle was pretty bad. Sorry Emma. Can't hit a home run on every swing.
I actually thought her Belle was mediocre, but the singing is damn bad.
I preferred her as Hermione Granger in the Harry Potter movies.
2
Ewan McGregor - Lumiere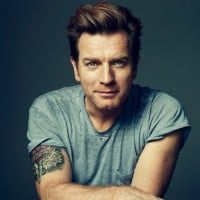 Ewan Gordon McGregor is a Scottish actor. His first professional role was in 1993, when he won a leading role in the Channel 4 series Lipstick on Your Collar.
Ewan McGregor is such a great actor. Unfortunately, he can't do a French accent to save his life. The original Lumiere's accent felt very real and authentic. With this one, you can easily tell it's just someone trying to fake it. I've heard non-French people do some pretty good French accents. This is not one of them. It also kind of ruined the Be Our Guest scene for me. Hearing the whole song while he's singing in a bad French accent makes it hard to listen to. Ewan was not the right choice for Lumiere. At least we get to see him as an adult Christopher Robin in the upcoming movie this year. And hopefully we will get to see him reprise his role as Obi-Wan Kenobi.
I thought his performance was decent but he's French accent was horrible.
3
Luke Evans - Gaston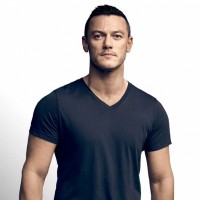 Luke Evans was okay at times, but most of the time he can be pretty insufferable. He just doesn't feel like Gaston to me. I mean, he looks the part, but he doesn't have the right voice, personality, or actions. Most of this is due to bad writing, and some of it has to do with the way Luke acts throughout the film. He's always making a weird face to make it look like he's trying to be cool or something. It comes off as very forced. When he sings, he sings in a tenor voice. I liked it better when Gaston sang in a bass voice because it shows how tough he is. Gaston doesn't really look tough in this movie. He's handsome, but not tough. That was one of Gaston's best features. Why did they have to change that? I didn't like they way Luke Evans played the character and I didn't like the way he was written.
4
Dan Stevens - Beast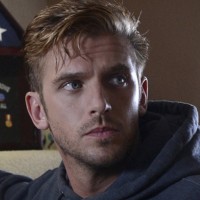 Daniel Jonathan "Dan" Stevens is an English actor. He is best known for his role as Matthew Crawley in the ITV acclaimed period drama series Downton Abbey.
I know he had to spend most of the movie being covered in terrible CGI, but his portrayal of the Beast was horrible. The Beast is supposed to be terrifying at the start, but he didn't act terrifying at all. Whenever the Beast speaks, he sounds very uninterested. Little to no personality. He doesn't even sound angry when he has to be angry. Like the west wing scene. That scene was so bad I almost laughed. He also sounded very bored while singing Evermore. Dan Stevens is a great actor. This just wasn't one of his best performances. The Broadway Musical Beast that I saw 3 years ago gave a much better performance. I wish Dan had put as much effort into the character as that.
No where to being what Beast was in the animated version his acting feels very hallow like in the scene after Belle refuses to join him for dinner and he's surprisingly calm when he goes to confront her he's not even yelling or viciously pounding the door he says all his lines with absolute no emotion.
5
Audra McDonald - Madame Garderobe
I don't blame Audra McDonald for this. She's a very talented actress and a talented singer. However, she was absolutely annoying in this. I stated that Wardrobe is a very underrated character in the animated film and I never found her annoying. But here, they went out of her way to make "Gaderobe" annoying! By the way, isn't it weird that Audra McDonald, the best singer in the movie, barely gets to sing? I would've tolerated her a little more if we got to hear more of her singing.
6
Hattie Moravian - Enchantress
In the very few scenes she's in, I thought she could've been a little more expressive. I don't blame her though. It's probably just what she was told to do. It just doesn't work for me. Considering they decided to make the enchantress a more important character, they should've made her more interesting. I didn't care about her at all. So much wasted potential.
7
Nathan Mack - Chip
Nathan Mack is a child actor whom you've probably never heard of. Considering he hasn't done anything other than Beauty and the Beast, I guess it makes sense that he didn't really do a good job here. His vocal performance was very lazy. The original Chip had a lot of energy. This one has almost no energy. He's supposed to be a kid. Kids are supposed to be energetic. There aren't really any scenes where he stands out. He's just so bland and forgettable. I'm not saying that this kid should give up acting. I'm sure one day he will be put in more things.
8
Stanley Tucci - Maestro Cadenza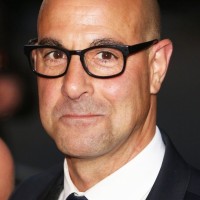 Eh. I don't really have much to say here. I thought he was okay for what he was given. Then again, his character isn't in very many scenes. He's actually kinda forgettable. Maybe if he was given more scenes, I would have a better appreciation for his acting in this movie.
9
Josh Gad - LeFou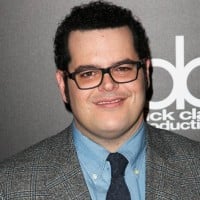 Joshua Ilan Gad is an American actor, voice actor, comedian, and singer. He is known for voicing Olaf in Frozen, playing Elder Arnold Cunningham in the Broadway musical The Book of Mormon, and playing LeFou in the live action adaptation of Disney's Beauty and the Beast.
I actually enjoyed Josh Gad in this movie for the most part. He got a good amount of laughs out of me. He definitely is one of the better parts of the film. However, there are moments where I feel like he is just phoning it in. Moments where I feel like he's not acting like a real person. I don't know if that's just how he was directed or if he's doing his own thing, but at times it's not very good. Also, LeFou's name is practically meaningless in this movie. That's not Josh Gad's fault. I just wanted to point that out. Seriously though, he seems to change how he acts constantly throughout the film. It gets kind of distracting.
10
Emma Thompson - Mrs. Potts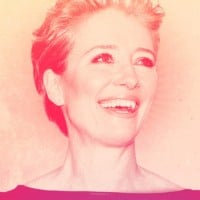 Dame Emma Thompson is a British actress, activist, author, comedian and screenwriter. Born in London to English actor, Eric Thompson, and Scottish actress, Phyllida Law, Thompson was educated at Newnham College, University of Cambridge, where she became a member of the Footlights troupe.
BAdd New Item