Top 10 Douchebag People and Groups On the Internet
xandermartin98
The Top Ten
1
Encyclopedia Dramatica's staff
A bunch of ugly greasy 6 year old hyperactive chimps who are dumber than a rock and who screech monkey sounds in laughter at any unfunny and rude jokes. - Lunala
We're awesome! Vote us to the top!
HECK YEAH!
THEY DOX YOU AND THEN MAKE your PARENTS EVEN MORE DISAPPOINTED IN YOU. BEWARE.
2 4chan's members
3
MarioTehPlumber
Mariotehplumber is the worst YouTuber I have ever seen. He often says, I know that many people swear, but does he have to swear EVERY 3 SECONDS? He's also racist and sexist. And also, he keeps on saying "I'm good at this" and by the way Mariotehplumber, WE ARE NOT JEALOUS OF YOUR "SKILLS", AND STOP INSULTING THE VIEWERS!
Oh my Shadow yes. This is the WORST YouTuber ever and will insult anything you like. He literally says one minutes 'sonic is awesome' than like 10 seconds later he's like ' SONIC IS THE WORST GAME EVER WHO EVER LIKES IT DESERVES TO DIE! ' Mariotehplumber is also racist, sexist, and literally just an idiot.
4
BenTheLooney
Him Hating Rocko's Modern Life Was Just Unforgivable. - kcianciulli
5
SuperMinecraftKid
Yeah I recommend you just watching his videos with low volume. Yep he's loud. I mean VERY LOUD! I mean EXTREAMLY LOUD. (Sorry for the repetitive joke here) - bugger
6
Undertale Haters
I have the game and I like it and, let's all be honest. The fans are a billion times worse then the haters. - KimJongFun
The fans are way more annoying than us haters.
It's really the other way around, which is something that you can really only understand if you've actually been a dedicated fan in an argument with one of the game's more ignorant haters. - xandermartin98
I really have no clue what Undertale is. - naFrovivuS
I only hate Undertale only because of the cancer part of the fanbase that draws horrible fanart, shove the game down everyone's throats, and tries to resurrect old and outdated memes but makes it Undertale related...

But if you like Undertale and are none of the above, then I won't have a problem with you. - wrests
V 1 Comment
7 SammyClassicSonicFan
8 TheFineBros
9
Bart Baker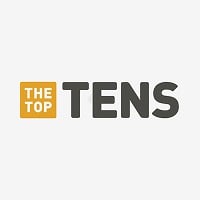 This guy totally roast the music industries.
Also what if he parodied Beethoven? You'll see what I mean.
10
Donald Trump
Somebody needs to take his Twitter account away.
The Contenders
11 JustinBieberVEVO
12 LeafyIsHere
13
I Hate Everything Fans
Don't even mention the fanbase.
I'm one of his good fans. - LordDovahkiin
14
Mario's Fanbase
There bashing on anyone that doesn't like Nintendo. - pugiscool
One of the bad ones are Princess Daisy's - yunafreya648
I don't think they're that bad
16 Chad Warden
17
Onision
Having watched onision for a year... Why is he so low on the list? - StainedGlassEyes
Worst person on the internet to be honest
18
Antitheists
You spelled "atheist" wrong. - LordDovahkiin
19 Anti-Americans
20
The Sin Squad
FOR THE LAST TIME ED WE ARE NOT MEAN TO YOU YOU ARE JUST A LITTLE STUPID CHILD
PSearch List
Recommended Lists
Related Lists

Top Ten Most Immature People and Groups On the Internet

Top 10 People and Groups On the Internet Who Are Basically Living Memes
Top 10 Things Most People Do On the Internet

Top 10 Excessively Cute Characters, People, and Groups
List Stats
100 votes
119 listings
1 year, 276 days old

Top Remixes
1. 4chan's members
2. Encyclopedia Dramatica's staff
3. MarioTehPlumber
xandermartin98
Posts
Error Reporting
See a factual error in these listings? Report it
here
.